Chicago has a lot of frigging neighborhoods (don't even get us started on "community areas") and that means if you're not from here, you don't really know what sets them all apart. And if you are from here, you... probably still don't really know what sets them all apart. Well, this should help: our guide will prepare you for the true-to-form stereotypes you'll encounter in each 'hood.
Avondale
For years you've been talking up Avondale and its amazing Polish joints, the amazing Korean market, the lineup of culinary/boozy hotspots that includes Parachute and Lost Lake, and, of course, the cheap-as-19th-century-tenement-housing rent. Well, good job. Now the flood of incoming fauxhemians and yuppies has caused most of the Polish businesses on Milwaukee Ave to close up shop, and you have to move out of your building because some rich white guy bought it with plans to renovate it into "luxury" condos.
 
Beverly
All year, every chance you get to mention how the best ice cream is at Rainbow Cone, or the best burgers are at Top Notch Beefburgers, or the best Irish pubbin' is at Cork & Kerry, holy fish sticks, YOU DO IT. But when it's finally time for the South Side Irish Parade and your friends ask you where the house parties are at, you have no idea. Really? Get your priorities straight.
Bridgeport
You're just a simple fella who works at an auto garage on 31st St, enjoys a Tuesday night Sox game at the Cell, and has no problem downing several mother-in-law sandwiches in one sitting at Johnny O's. But these trendy spots are pissing you off with all their crafty beer and fancy confections.
 
Chinatown
There are 100 restaurants -- each with 100 menu items -- within walking distance of your apartment, and you know the best thing to order at each one. When friends visit you, you drag them on a hazy, kaleidoscopic night out that includes ripping shots at a karaoke bar located under a highway overpass and eating grilled skewers in an underground food court.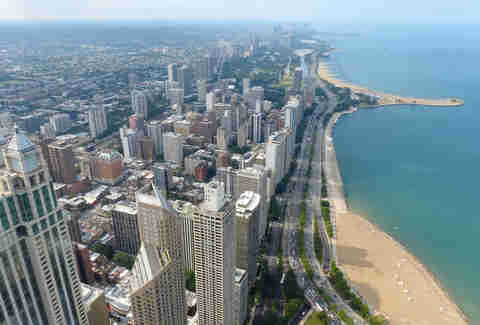 Gold Coast
A lot of people think that hanging out in Gold Coast is like an episode of The League -- as in, sharp-dressed business peeps posting up at Gibsons while downing 100-octane-level drinks and getting into all sorts of high-stakes shenanigans. Which is just crazy, because that doesn't happen at Gibsons. It happens at Luxbar. Duh.
 
Greektown
You're not actually Greek. No one here is.
 
Harwood Heights
You're blue collar, tried and true. You go to church every Sunday, but you also don't mind paying cash for shady services. Like at that one auto garage that hooks up new car parts for reaalllll cheap, or at that video-rental store that gets DVD releases weeks before anyone else.
Lakeview
While the vast majority of Chicago residents move freely around their neighborhood whenever they need to get groceries, visit the post office, or have their dogs' bums cleaned out at the groomer, you are often on lockdown thanks to the zombie-like hordes of Cubs fans. Do you even like the Cubs that much? Do you, really?  
 
Lincoln Park
To hell with the Rahmfather. Your spouse wanted to move to the 'burbs, but you put your foot down and said you're staying in the city. No, of course you can't afford private school for the kids -- your portfolio isn't the Bill & Melinda Gates Foundation. At least Lincoln Park had decent schools. And now this property tax hike? Looks like you're moving to Mount Prospect.
 
Lincoln Square
You talk a big game about all the great German spots in your neighborhood, but you haven't even been to most of them. You usually hang out at Spyners.
Little Village
A lot of people have a go-to plumber or butcher, but for some reason you happen to have your own "piñata guy." And yeah, we did have a blast visiting you and eating out-of-this-stratosphere tacos around the neighborhood, but it's hard not to focus on the gigantic freaking prison in the front yard.
 
Logan Square
The fact that there's a new bar or restaurant opening in the neighborhood every 30 days is really great because it grants you the opportunity to really mix things up when you're going out five times a week. Enjoy your perpetual hair of the dog cycle while it lasts, because you'll be priced out and living in Jefferson Park real soon.
The Loop
Everyone thinks that your apartment is soooo cooool and you're in the middle of everything, but they don't know that on the weekends everything is closed and you just end up drinking beers with clueless tourists at Monk's Pub.
 
North Center
While seemingly everyone is trying to keep up with skyrocketing rents, you're living it up in a roomy two-bedroom with a nice backyard, you sensible SOB. You brunch it hard at O'Donovan's on Saturdays and you've taken approximately 27 different Tinder dates to Cho Sun Ok.
 
Old Town
Sure, the rent is astronomical, but you just love the cobblestone streets and feeling like you're living in the Old Country. And just like in the Old Country, making rent has basically resigned you to a life of indentured servitude.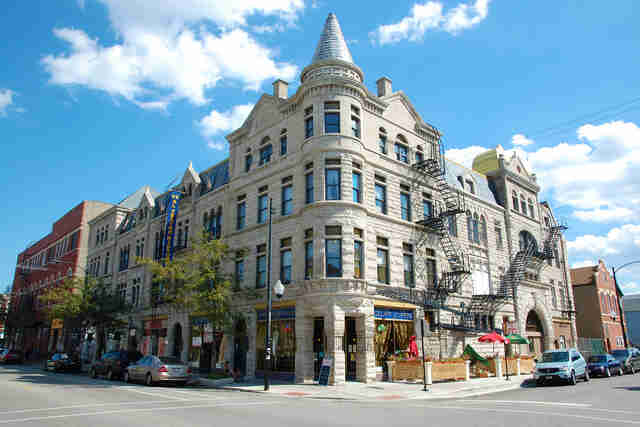 Pilsen
The staff at Jumping Bean knows you by name, and you automatically get the extra skin in your order at Don Pedro's.
Rogers Park
For a few months out of the year, you're living in Chicago's Hawaii, hanging out on the beach all day and brunching it up at Heartland Cafe. For the rest of the year, you're living in Chicago's Alaska, bundled up inside your home with no friends that will ever make the trip to come visit you.  
 
Uptown
You're living in an up-and-coming 'hood! The views from your high-rise are so great! The crazy people walking up and down the street while yelling obscenities totally blend into the background after a while! You get so sick of going to the terrible bars in the neighborhood that you don't even feel like going out anymore!
Washington Park
Your perfect weekend consists of picking up some smothered chops at Miss Lee's Good Food and catching the cricket games in the park, which is pretty friggin' sweet.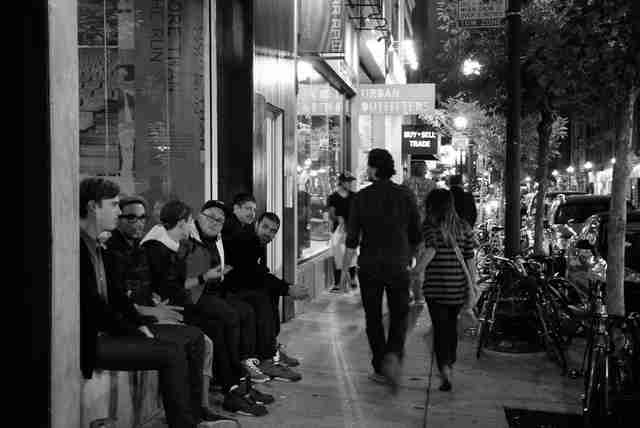 Wicker Park
You tell your friends that the neighborhood is so great, but you haven't even realized that all the spots you brag about are actually located in adjacent Ukrainian Village, Bucktown, and Noble Square -- which are all cooler neighborhoods than Wicker Park.
Sign up here for our daily Chicago email and be the first to get all the food/drink/fun in town.
Raf Miastkowski is the tall guy you saw in Chinatown. Holler at him @RafFoSho.