There's more to do in winter than stew in your Snuggie cursing the heavens for your geographic predicament. You can scrape the snow off your car and opt for a change of scenery with these can't-miss winter road trips from Chicago. Who knows, you might even learn how to ice luge.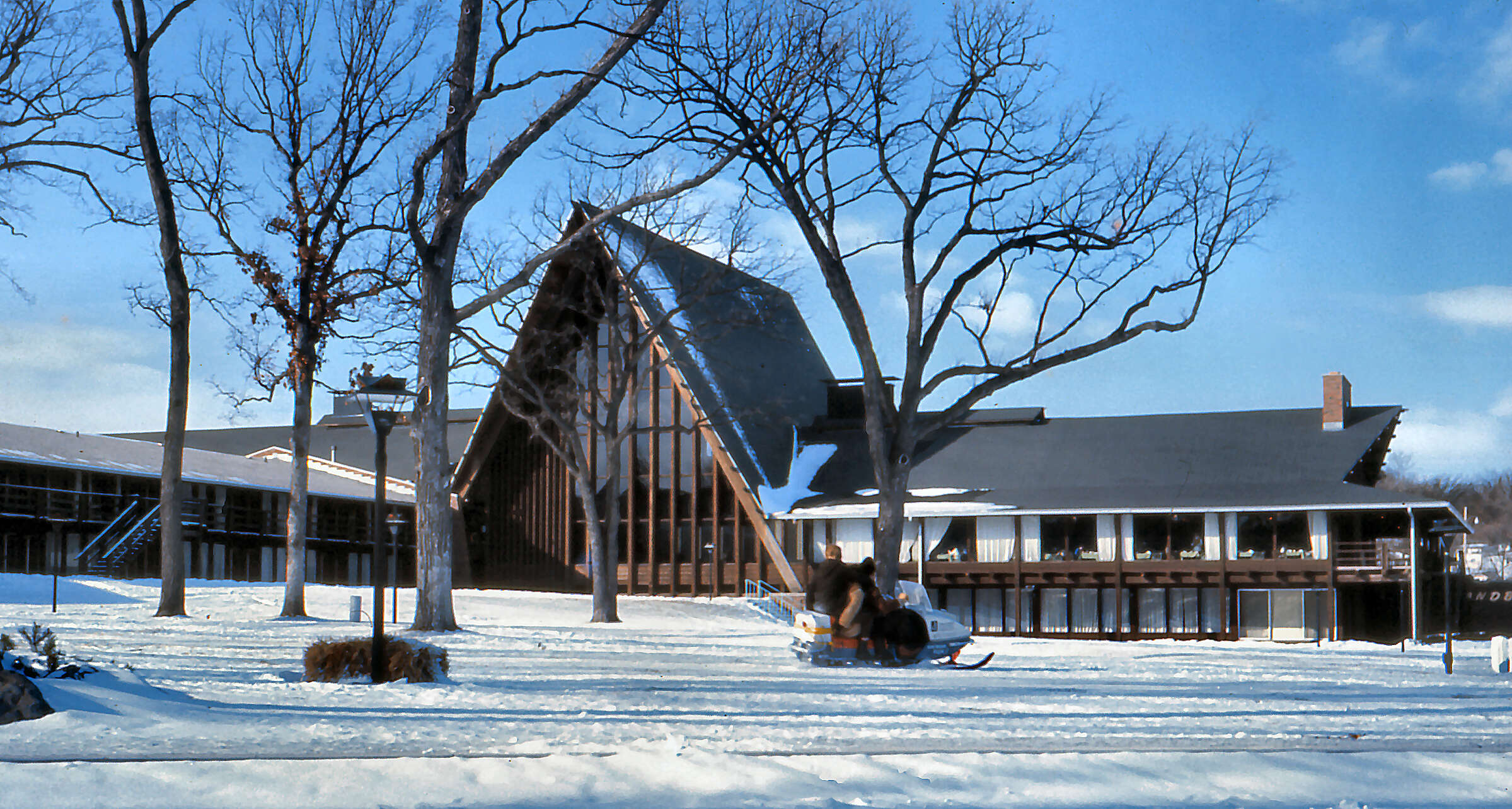 Distance from Chicago: 83 miles northwest, 1.5-hour drive
Why it made our list: While Lake Geneva is packed with Chicagoans in summer, winter offers a whole other vibe. The lakefront walking trail is a winter wonderland out of a Christmas movie, the bars are filled with "interesting" locals, and, if you feel like getting pampered, there are spa treatments all over the joint. Choose from a hot-stone massage at The Abbey, a sea-salt honey pumpkin rub at Grand Geneva, or a soak in the eucalyptus steam room at Lake Lawn Resort. All good.
Bonus points:A trip to nearby Lake Delavan is always in the cards, but never more so than on Jan 30th and Feb 22nd, when you can play boozy games of softball out on the ice-covered lake at The Inn Between's annual Ice Ball.
Distance from Chicago: 147 miles northwest, 2.5-hour drive
Why it made our list: Madison is famous for many things: Camp Randall Stadium, late-night eats at Ian's, rowdy crowds on State St. But did you know America's number one college town is also surrounded by lakes? And they make for some damn fine fishing holes in winter. Carve into the ice at Lake Mendota, Lake Waubesa, or Lake Kegonsa and pull up a walleye or bluegill dinner way tastier than the mac and cheese pizza at Ian's.
Bonus points: You're in Madison, you might as well get crazy. Hit the former Bill Murray hangout/dive Plaza Tavern, join college students sledding down hills on stolen cafeteria trays, or take a quiet run along the Lake Monona shoreline. Whatever you do, don't talk shit about Bucky.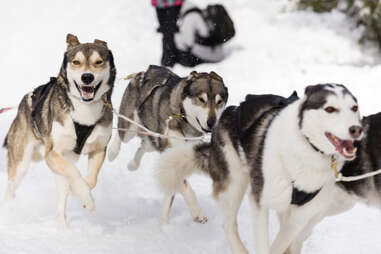 Distance from Chicago: 150 miles north, 2.5-hour drive
Why it made our list: Cruise around the 35-acre Siberian Outpost dog kennel pulled by an enthusiastic 18-dog team of Siberian huskies, most of them rescues. And if you've always wanted to learn how to helm the sled, there are also crash courses in mushing. Stop by Siebkens Resort's Stop-Inn Tavern afterwards and share your greatly exaggerated war stories with locals.
Bonus points: If dogsledding isn't your thing, there's regular old human sledding at the Village Hill, snowshoeing at a local golf course, and ice skating at the Osthoff Resort's reflection pond. You're also just 25 miles from Sunburst Ski Area.
Distance from Chicago: 186 miles northeast, three-hour drive
Why it made our list: As one of only four places in the US where you can ice luge, the Muskegon Winter Sports Complex unfurls a beginner (but still terrifying) 850ft outdoor ice-luge course through the forest on Austrian or Latvian luge sleds where you'll hit speeds of up to 30 miles per hour. Also in town you'll find Pere Marquette Park, home of one of the Midwest's best beaches, and the USS Silversides Submarine Museum... if sub touring is your thing. Which it totally should be.
Bonus points: Muskegon's only waterfront hotel, Shoreline Inn, has everything you need with full-wall atrium windows where you can watch a glorious winter sunset over the lake. If that's not enough, the Midwest craft beer hub of Grand Rapids is just an hour away, OK?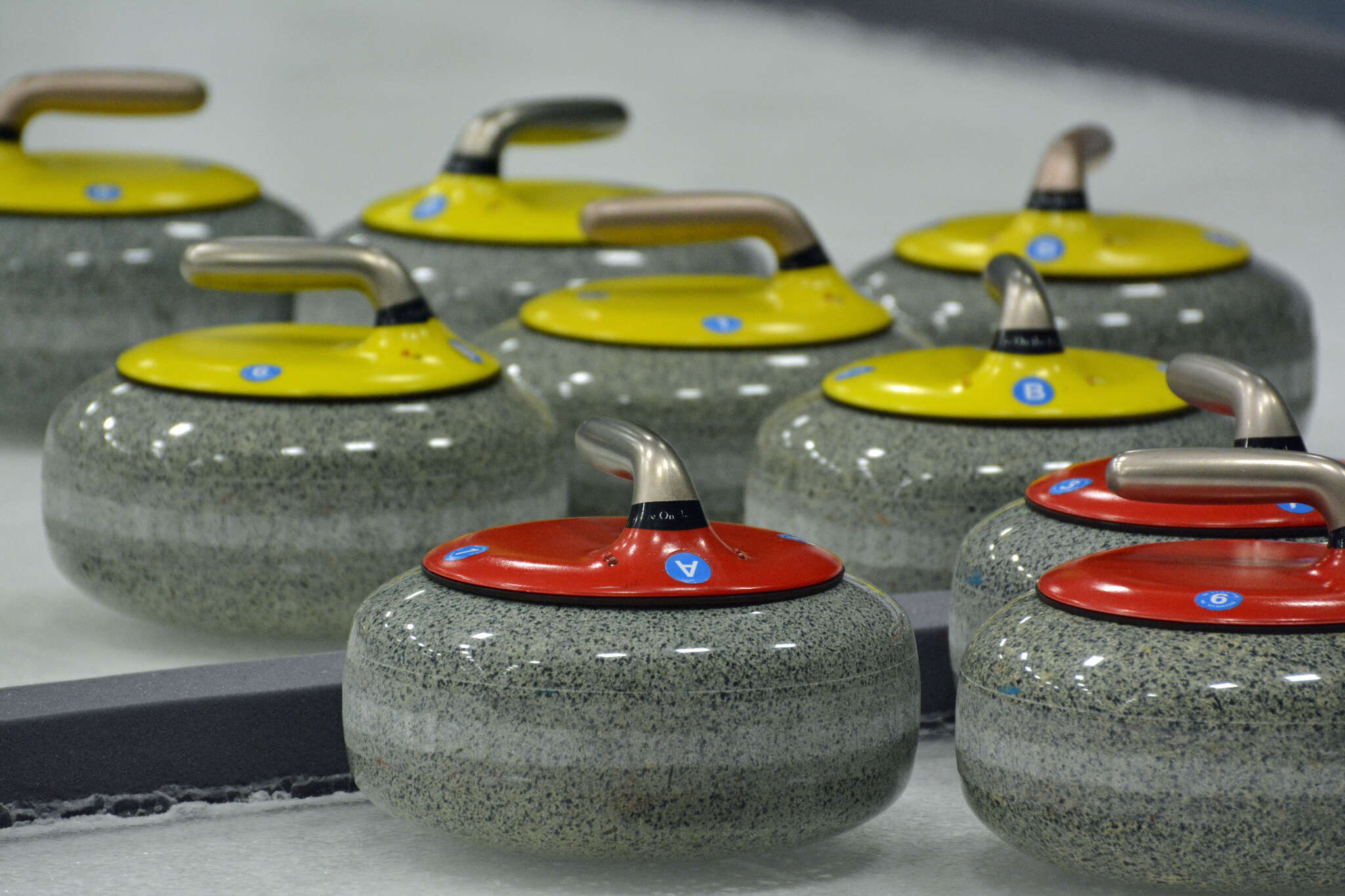 Distance from Chicago: 218 miles northeast, three-hour drive
Why it made our list: Besides maple syrup and Strange Brew, the Canadians have left the world with another pinnacle of human achievement: ice curling. Learn the ins and outs of the somehow-Olympic sport at the Summit Sports and Ice Complex with the Lansing Curling Club or, once you get tired of that and want to try a real sport, strap on some laces and suit up for hockey.
Bonus points: With Michigan State next door, you can rage with college crowds at The Riv, sip craft beers at Crunchy's, or take a meditative winter stroll along the postcard-perfect Red Cedar River. But you're not leaving America's best college town without a mandatory stopover at the Temple of Izzo, MSU's Breslin Center.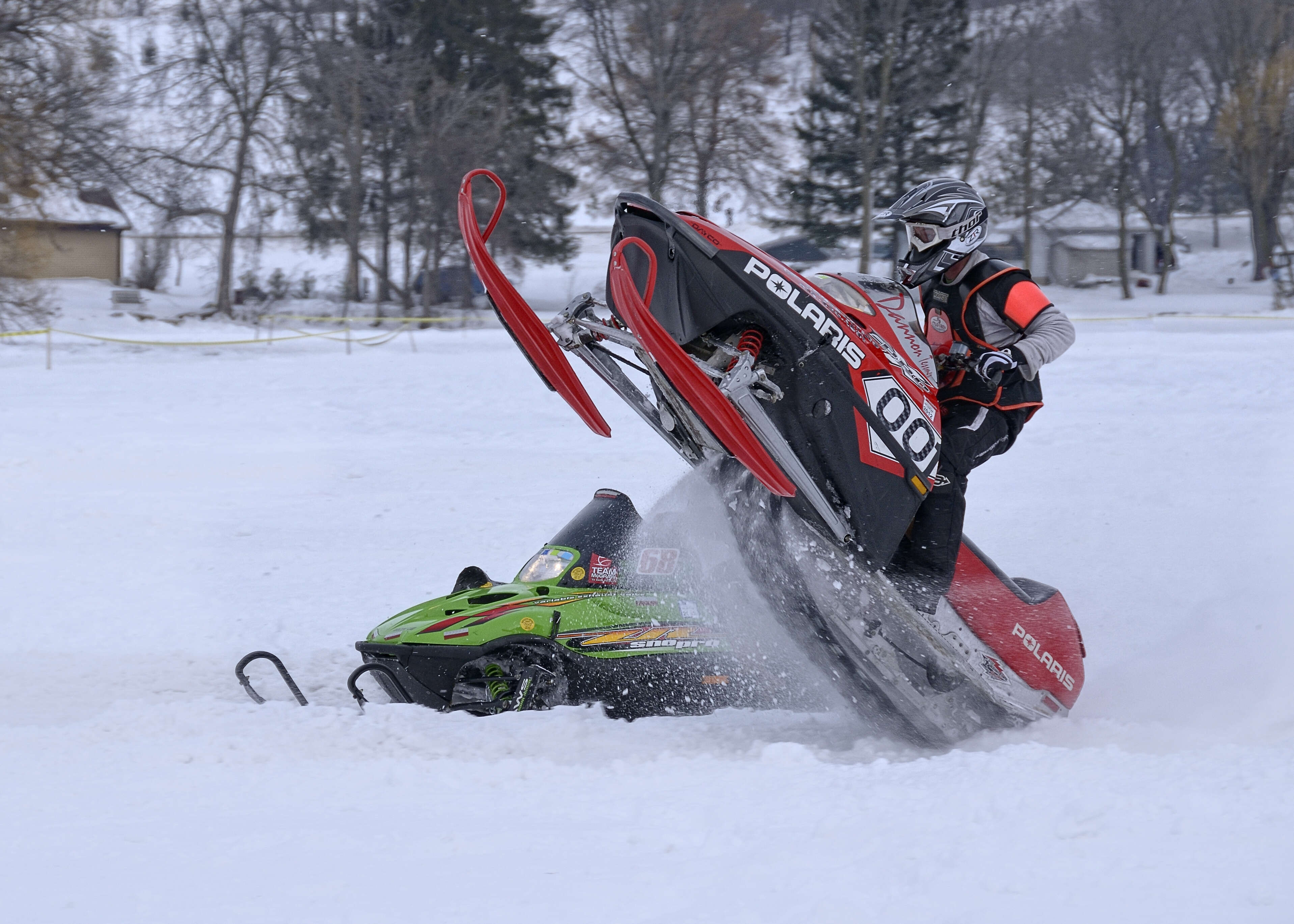 Distance from Chicago: 331 miles north, 3.5-hour drive
Why it made our list: Eagle River isn't just famous as the hometown of Charles Comiskey (thanks Wikipedia!). It's also the self-declared world capital of snowmobiling with 500+ miles of groomed snowmobile trails and the World Snowmobile Headquarters (yes, there is such a thing). Rent one of these demonic winter beasts from The Toy Shop or blaze a guided tour trail with Decker Sno-Venture Tours.
Bonus points: Eagle Water Resort is prime real estate for renting a quiet cabin on the peaceful chain of lakes and scanning the skies for bald eagles. It also has a snowmobile trail, duh.
Distance from Chicago: 353 miles northeast, five-hour drive
Why it made our list: Sprawling over 850 acres, the Midwest's largest ski resort offers everything from skiing and snowmobiling to paintballing and dogsledding. But the ultimate winter thrill is blazing a series of nine different zip lines through the trees and slopes of Boyne Mountain at speeds of up to 25 miles an hour.
Bonus points: Once you're done with the adventure stuff, get romantic with that hottie you met on the zip line via a Saturday night sleigh ride to the top of the mountain for a moonlight dinner served by candlelight as acoustic guitars play.
Distance from Chicago: 398 miles northwest, six-hour drive
Why it made our list:It doesn't get any better for skiing in the Midwest than a trip to Michigan's placid, snow-covered Upper Peninsula, where the resorts of Indianhead, Big Powderhorn, and Blackjack offer a welcome respite from the shitty ice trails near Chicago.
Bonus points: All three resorts are good but if you have to pick one, go with Indianhead. It has the highest vertical drop, 15 pristine expert runs, and a surprisingly happening late-night scene with not one, but two live music venues on the mountain.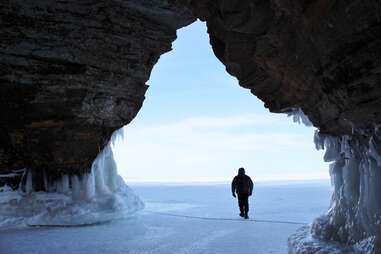 Distance from Chicago: 458 miles northwest, seven-hour drive
Why it made our list: Hiking is cool and all, but driving over a road of ice to check out the mesmerizing ice caves of Apostle Islands National Lakeshore? Way cooler. Literally. Most of the year you can access the caves by boat or sea kayak, but once the ice freezes thick enough to allow car traffic the ice road makes for an unforgettable winter road trip.
Bonus points: From the town of Bayfield, take a side trip by ferry, snowmobile, or wind sled (yes, wind sled) to the charming Madeline Island, the only Apostle Island with permanent residents as well as one of the best beaches on Lake Superior. Grab a winter rental at The Inn on Madeline Island for prime Jacuzzi tub soaking, fireplace defrosting, and lake-view peeping.
Sign up here for our daily Chicago email and be the first to get all the food/drink/fun in town.
Jay Gentile is a Thrillist contributor and he also happens to be an Olympic-quality curler, as far as you know. Follow him: @innerviewmag.