Summer in Chicago may get all the attention and accolades, but if we had to pick just one season, fall in the city certainly gives the sunny one a run for its money. There's football, crisp fall air, and a serious arsenal of events that will keep your social calendar (as well as your stomach and your beer mug) plenty full well into December. Here's everything you need to do in Chicago this fall.
Tuesday, September 24 - Sunday, September 29
Millennium Park
World-famous Chicago chefs including Rick Bayless, Stephanie Izard, and Andrew Zimmern join forces with sommeliers, mixologists, and speakers at the culinary event of the year. Satellite events include an Italian feast on the Chicago River, Grand Cru wine tasting, comedy jam, gourmet chili cook-off, and Hamburger Hop burger tasting.
Cost: $195 per day or $310 for weekend pass; Grand Cru $205 per day
Friday, September 27 - Saturday, September 28
Milwaukee Avenue between Fullerton & California
Iconic Chicago brewer Revolution turns a block of Milwaukee Avenue outside the brewery into a mini Bavaria with live metal and indie rock bands including Parquet Courts, a ceremonial keg tapping, a barrel-aged beer tent, and plenty of cold Rev brew.
Cost: $5 suggested donation
October 20
Chicago, IL
 It's time to make the most of football season. Now, you can score United Club Level seats and Pre-Game passes -- not to mention parking passes -- at the Chicago Bears vs the New Orleans Saints game, exclusive to Marriott Bonvoy members. Marriott Bonvoy offers benefits and endless experiences at more than 7,000 hotels across the globe, so whether you're into live music, exclusive dining events, or luxury VIP experiences, you're bound to find a perk that fits your lifestyle. Of course, they've got you covered on where to stay after the game, too. 
Cost: Starting bid at 327,500 points. Auction terms apply.
Friday, September 27 - Sunday, September 29
St. Alphonsus Church
Beer, brats, bands, and all things Bavarian take over the streets outside St. Alphonsus Church, with Friday and Saturday craft beer tastings held inside the church's very own beer hall. Yes, you heard that right.
Cost: $10 admission Friday & Saturday or $5 Sunday; $50 for beer hall tasting events
Saturday, September 28
LaBagh Woods
This event is pretty self-explanatory: basically a high school keg party in the woods for grown-ups. The third annual event includes a stout assortment of local brewers, food trucks, homebrewing demos, a live DJ, a campsite display, nature-themed crafts, and picnic games. Looking for more nature after you're all boozed up? Hit the nearby Chicago Outerbelt.
Cost: $45 general admission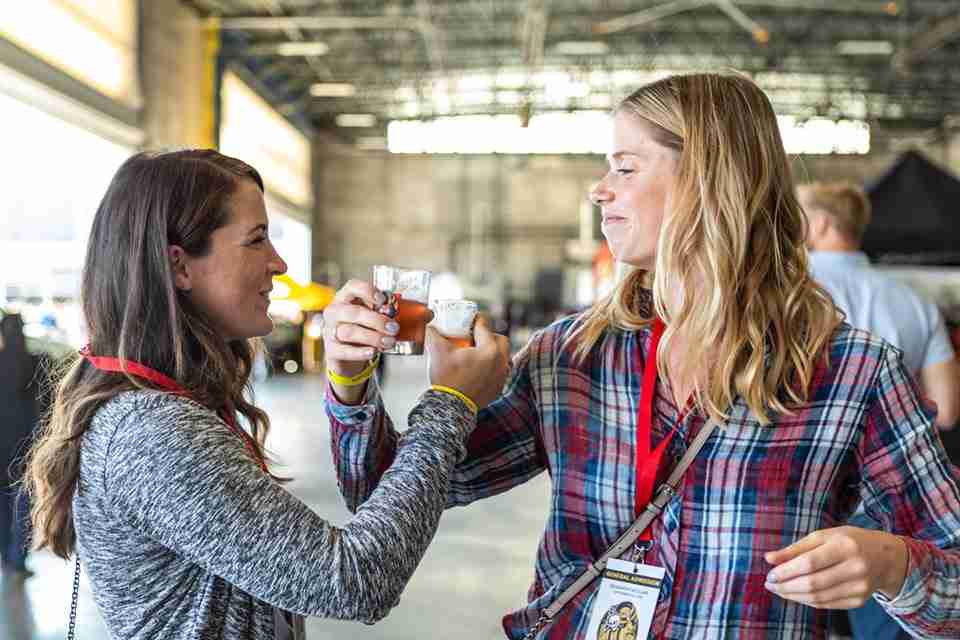 Saturday, September 28
Vertiport Chicago
When you're talking about pairing helicopter rides with 100+ craft beers, local food trucks, a beer bicycle, and a live DJ inside a 30,000-square-foot helicopter hangar, you must be talking about Chicago's original craft beer fest: Beer Hoptacular.
Cost: $49-$59
Saturday, September 28
United Center
Hometown hero Chance the Rapper hits the United Center on his The Big Day tour. This show is guaranteed fire.
Cost: $60+
Saturday, September 28 - Sunday, September 29
Various locations
Chicago's most unique jazz fest sets up concerts in banks, churches, art museums, and even residential front yards across Hyde Park and South Shore, with the main event going down at Midway Plaisance and free bus service between the venues (although many are located within walking distance of each other). Cool, right?
Cost: Free ($5 donation suggested)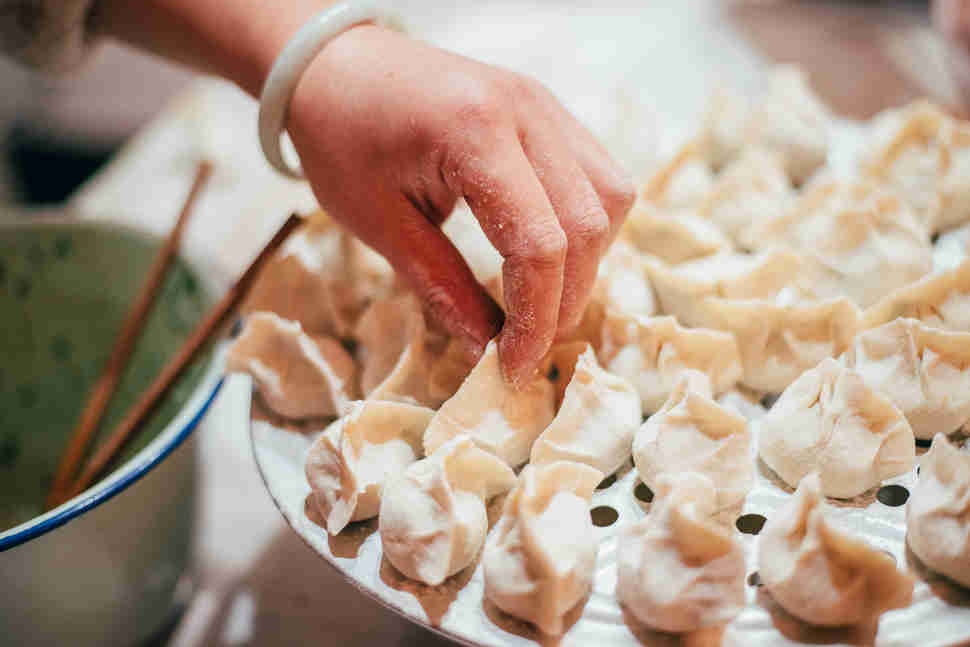 Sunday, September 29
Navy Pier
As part of this year's World Music Festival, a variety of dumplings and other cuisines from Chicago's top ethnic restaurants will be on hand for the gobbling at Navy Pier, paired with live global sounds emanating from Venezuela to Sudan to Chicago.
Cost: Free 
Sunday, October 6
Theater on the Lake
One of Chicago's most beloved food fests moves to a new lakeside location this year, from which it will be slinging a variety of local pies, plus pizza-inspired cuisine, a pop-up exhibit at the U.S. Pizza Museum, live DJs, and a Chicago pizza art showcase.
Cost: $45
 
Friday, October 11 - Sunday, October 13
Donald E. Stephens Convention Center
Another season, another comic-themed event to wedge into your calendar. This one features celebs like Jake Gyllenhaal, Brie Larson, and Chris Hemsworth, plus cosplay (obviously), gaming, and a creator spotlight highlighting the artists behind the scenes.
Cost: $45-$150
 
Saturday, October 12
Soldier Field
A bacon-eating contest, bacon seesaw, bacon money machine, and such pair with 100+ craft beers, bacon-inspired dishes from top local restos, and live music at this erstwhile event, which includes the full run of the Soldier Field concourse.
Cost: $59-$99
Saturday, October 12 - Thursday, October 17
Various locations
Talks, seminars, lectures, labs, screenings, and interactive sessions on a wide range of topics from beer and art to photography and heavy questions like "Does America need a middle class?" are on tap for this mind-bending week taking place across Chicago with special guests including Liz Phair and Jessica Lange.
Cost: Pricing varies 
Friday, October 18 - Saturday, October 19
Plumbers Hall
Gourmet chocolates, wine, and spirits all under one roof? If only they included pizza, we might move in.
Cost: $45-$55
Saturday, October 19
State Street between Lake and Van Buren
Giant puppets, bizarre floats, live music, and crazy costumes are the order of the day at this artist-curated Halloween parade that needs to be seen to be believed, with afterparties in Millennium Park and Maggie Daley Park.
Cost: Free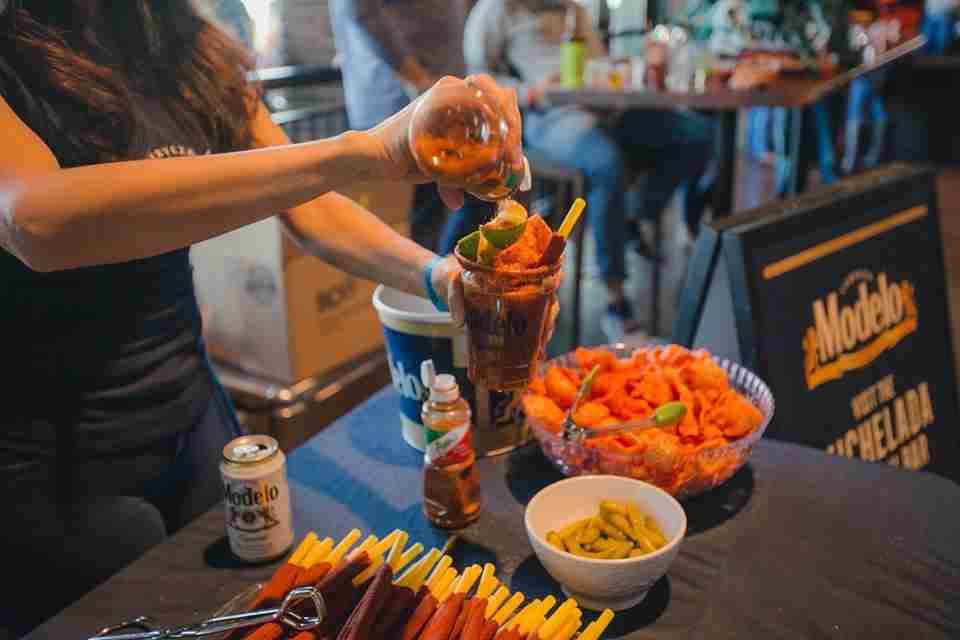 Sunday, October 20
Theater on the Lake
Chicago is known for absurd Bloody Marys. Hoist a few at this lakeside celebration of brunch and Bloody Marys with a Bloody Mary competition, artisan market, yoga, lawn games, craft beer, brunch bites, and specialty brunch-themed cocktails.
Cost: $35-$80
Saturday, October 26
Epiphany Center for the Arts
It's hard to describe the most unique Halloween party of the year, where you'll party in an interactive playground of light with costumes, cocktails, DJs, and 96 artists. You can also RSVP for a fancy private dinner with private "light art experience."
Cost: $125-$1,000
Saturday, October 26 - Sunday, November 10
Various locations
Chicago Humanities Festival's fall event features a star-studded lineup of guest speakers and thought leaders including Rachel Maddow, Ta-Nehisi Coates, and Henry Louis Gates. The theme of this year's 30th annual event is "power."
Cost: Pricing varies
Friday, November 8 - Saturday, November 9
UIC Forum
The world's largest festival dedicated to barrel-aged beer features 200+ craft breweries from across the country showcasing rare, innovative wood and barrel-aged beers as they compete for your approval.
Cost: $85
Friday, November 22
The Vic
Check out this yuk-filled stop on the Nick Kroll: Middle-Aged Boy tour and discover why maybe you're not the most immature person your friends know.
Cost: $29-$39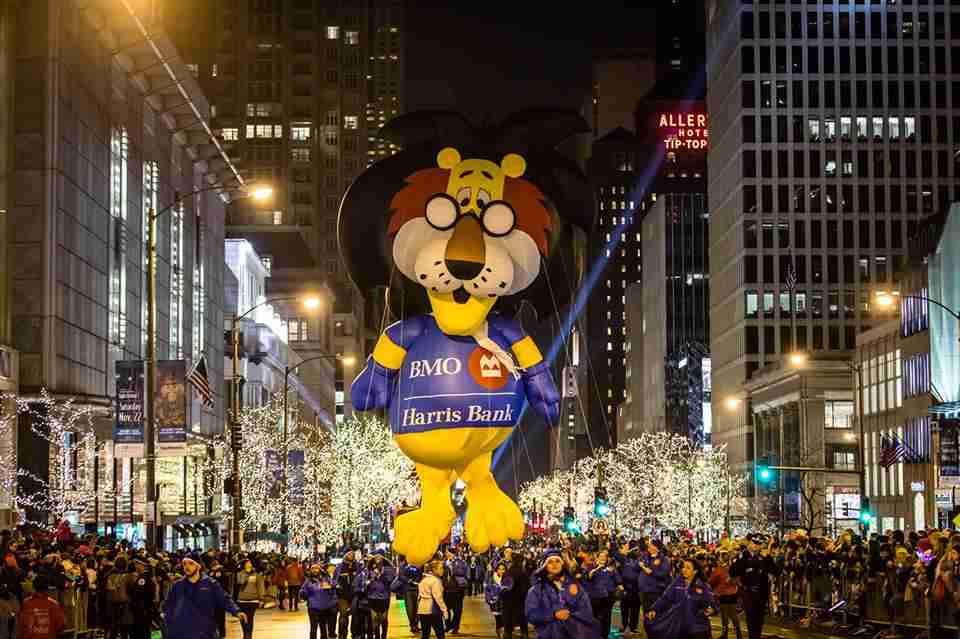 Friday, November 22 - Saturday, November 23
Various Mag Mile locations
America's largest evening holiday celebration is the annual kickoff to the holiday season, with a giant tree-lighting parade down Michigan Avenue plus family-friendly activities, local food/drink, and a fireworks display over the Chicago River. Touristy, but fun.
Cost: Free
Thursday, November 28
State Street from Congress to Randolph
Some of the best marching bands from across the country descend on Downtown with giant inflatable balloons, a variety of performers, and a designated VIP seating area of bleachers near the TV cameras.
Cost: Free; $60 for VIP area
Saturday, December 7 - Sunday, December 8
Various locations
As soon as the calendar strikes December, it's time to break out the Santa suit and crawl to Downtown bars with a raucous mob of boozed-up Santas with caroling on the Art Institute steps, a photo op at The Bean, and "general shenanigans" after 10pm.
Cost: Free (donations accepted)
Saturday, December 7 - Sunday, December 8
Bridgeport Art Center
Shop where the cool kids shop at this indie maker's paradise with hipster-approved handmade goods, local DJs, workshops, food trucks, and booze.
Cost: Free
Saturday, December 14
Various Wrigleyville bars
The most notorious bar crawl of the year is back with early morning beer cereal and ridiculous costumes at a 30+ bar event starting at 9am that claims to be the "world's largest, longest-running bar crawl." Contests and prizes for best meme-themed costumes.
Cost: $20-$25
Sign up here for our daily Chicago email and be the first to get all the food/drink/fun in town.