Ahh, the Midwest. America's heartland. Birthplace of a decidedly unique brand of niceness. But are we hiding something? Is all our deep-fried politeness a cover for something darker? Do the major cities of the Midwest actually suck?
Here's an exhaustive investigation from our Midwest correspondent, who has traveled extensively throughout this almost disturbingly flat land, acquiring many friends/informants along the way.
Don't see your city included? Then it sucks so hard it did not merit investigation. Looking at you, Toledo.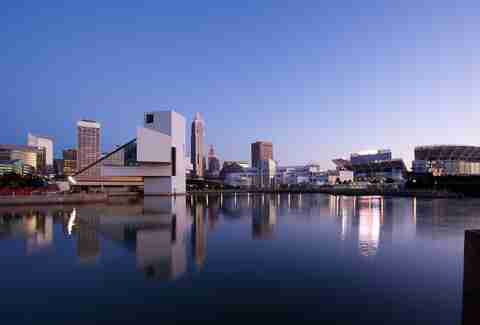 Cleveland
Clevelanders will usually try to preempt any efforts you make to mock their humble town by rightly mocking it themselves, an astute and clever strategy that becomes even more impressive when you consider the state of its school systems. But come on, when the average local can only respond to "God hates Cleveland" with a sheepish head nod or a few half-hearted expletives directed at Earnest Byner, you know they've already endured more pain than any outsider could possibly inflict.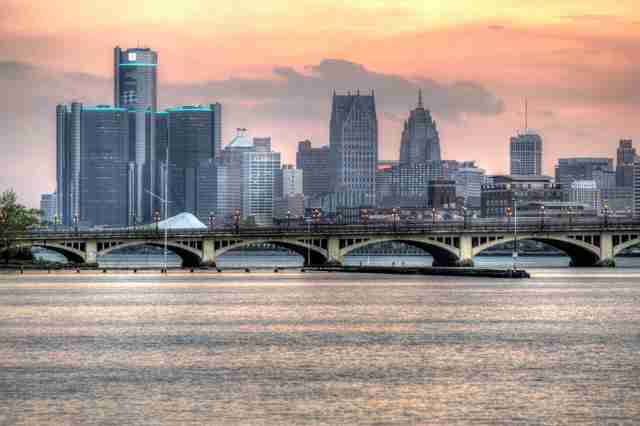 Detroit
There's no real joy to be had in mocking what's befallen Detroit, what with all the abandonment and ruin porn and ex-mayors in prison. Everyone's rooting hard for Detroit to rise again on the backs of startups and young creatives taking advantage of inexpensive real estate. Rise like a fiery phoenix, Detroit! Become some kind of intolerable Midwest mashup between San Francisco and Portland so that everyone can feel good about making fun of you again! Although everyone hides that nagging fear that Detroit's future was more accurately captured by RoboCop.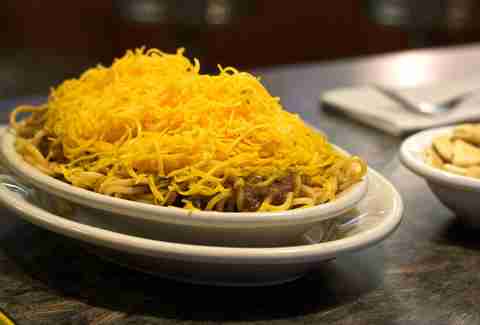 Cincinnati
Wait, who let Kentucky sneak north across the Ohio river and set up a base? The Nasty may have a Midwest address, but there's definitely just a little bit more Kentucky redneck permeating the culture there than the average Cincinnatian would have you believe. However, they will vehemently argue that they're NOTHING like Kentucky in between mouthfuls of cinnamon-scented meat sludge poured onto sad, overcooked spaghetti and covered in wispy shards of a cheese-like substance, a practice locals like to call "going out for a nice meal."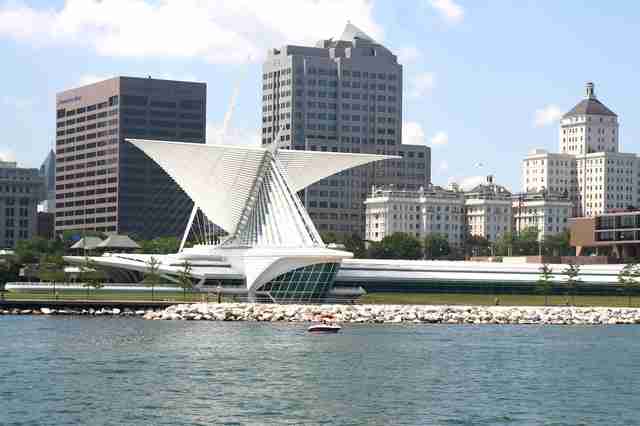 Milwaukee
Did you know that 87% of the vegetables consumed within the Milwaukee city limits come in the form of Bloody Mary garnishes and bratwurst sauerkraut? It's true! And it's not necessarily the worst thing. Actually, if you're in the business of making green and gold knockoff Zubaz or performing gastric bypass surgery, it's a great thing even if space on sidewalks and city buses comes at a premium. Just stop calling water fountains "bubblers." This is stupid. They don't even bubble!
Green Bay
Truth be told, Green Bay isn't even a significant enough locale to merit discussion here if not for them lucking into a football team through some stupefying quirk of its industrial past. Take away Lambeau from all its "owners" and you basically have a slightly larger Manitowoc. "What's a Manitowoc?," you ask, person not from Wisconsin. Exactly. Should you make your way up to visit this nightmare town that confusingly has a football stadium, Packers fans like to pretend they're just the friendliest bunch of down-home folk -- and they almost pull the act off pregame. But should the Pack lose, some mouth-breather in hunting pants with a foam cheese wedge on his dome WILL try to fight you.
Chicago
Chicagoans are a deeply insecure people, constantly measuring themselves against New York while also kicking around their other Midwest neighbors to make themselves feel better. All the while ignoring the fact that all the arguments they use to cast themselves in a favorable light relative to New York (It's cheaper! People are friendlier!), could be used by neighboring cities against them. Throw in the crippling traffic they borrowed from LA and you have yourself a city with FAR too high an opinion of itself. It's fitting that sworn Chicago enemy Spike Lee has made a movie about the city's enduring segregation and violence, so everyone can look forward to that.
Indianapolis
If the Midwest cities were the players on the Hickory Hoosiers, Indy is Ollie. They're both adorable and they try really hard, and sometimes they'll even miraculously come through in crunch time (in this analogy, crunch time was doing a remarkably respectable job hosting the Super Bowl). But still, deep down, they know they really don't belong with the big boys. Oh, also, they'd really like it if everyone would just kind of forget about that time the governor tried to ban gay people.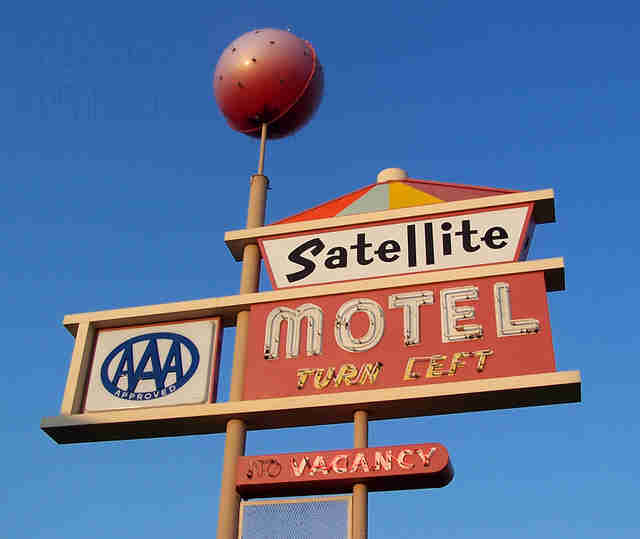 Omaha
People think all there is to do in Omaha is pile into a bar and watch the Huskers play football. But even if you're new to the city and have no rooting interest in the local football team, there's SO much more to do, like… enjoy the non-existent checkout lines at Baker's when everyone else is piled into a bar watching the Huskers play football? OH, almost forgot: the roads are pretty empty during these times, too.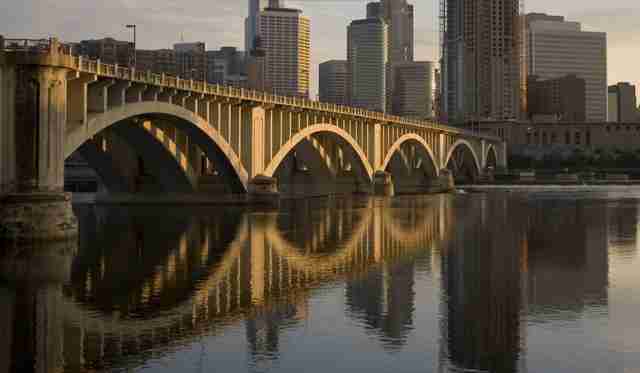 Minneapolis/St. Paul
The "bumbling brothers in a shoddy two-person horse costume" of American metropolises! Just listen to the excited comments from people who've visited the Twin Cities recently:
"Sure."
"It's fine…"
"I guess?"
Did you ever find yourself wandering around Indianapolis and thought to yourself "this is nice, but I wish it were colder and people were a little more passive aggressive?" Then you'll love it there. Also they have this thing where they put the cheese INSIDE the burger, which makes it… not really taste all that different in the end, honestly, but it's something!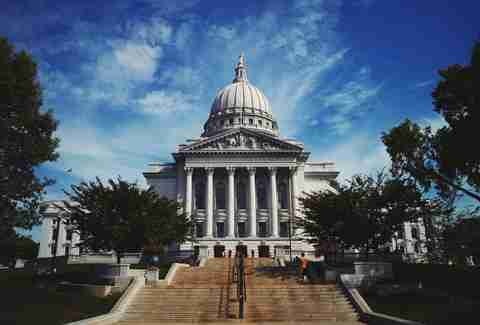 Madison
So it's impossible to talk about Wisconsin's state capital without talking about its state university, whose enduring legacy of crunchiness is one of the most pervasive influences in town, outside of Scott Walker trying to donate teacher pensions to the NRA or whatever the hell he's up to these days (seriously though, great presidential campaign, Scotty!). Badgers like to think of themselves as a little more classy and enlightened than their Big Ten brethren, but make no mistake, there are still plenty of the same meatheads you'll run into in West Lafayette or East Lansing or wherever else. Yet UW students always manage to blame the post-apocalyptic hellscape that is Halloween or Mifflin or Any Saturday The Badgers Are Playing on unruly "outsiders," but we all know the truth.
St. Louis
To really understand St. Louis, you just have to know how to decode the local language. "Toasted ravioli" means "deep-fried pasta we're trying to make sound less gross and fat." "Gateway Arch" means "that thing we built because, well, the skyline needed SOMETHING and it's the best idea we could come up with, OK?" "The Best Fans in Baseball" means "just like any other fans in baseball, except with a little more sanctimony and casual discrimination." "St. Louis-style pizza" means… actually let's stop this game. In all sincerity, do not order this pizza, which can aptly be described as "processed cheese-topped discs of regret."
Columbus
If you've never spent more than five minutes with anyone affiliated with THE Ohio State University, consider yourself lucky. If you have, then you already know to steer clear of Columbus, which has the dubious distinction of being overshadowed in its own state by the mighty likes of… Cleveland and Cincinnati?
Kansas City
The whole thing with the bulk of Kansas City being situated in Missouri is needlessly confusing for the rest of the country. Can't we just divide it up, name one "Missouri City" and one "Kansas City" so the world can make sense again? At least Oklahoma Joe's managed to change its name to reflect its actual location. You may get a hand of this identity crisis thing yet, KC. Also, now that you're World Series champs, the country can look forward to you morphing into the AL version of Cards fans. You're still in the grace period now, but it's coming. Oh, it's coming.
Wichita
Home of the Shockers! This ends our discussion of the exciting talking points concerning Wichita.
Sign up here for our daily Chicago email and be the first to get all the food/drink/fun in town.
Thrillist Deputy Editor Matt Lynch realizes he may no longer be welcome in his hometown, or any other town at this point. Give him new housing suggestions @MLynchChi.