Chicago's patchwork of neighborhoods each offer their own unique charms, and just like your car, apartment, or sandwich order, there is one that's a perfect fit for you. Which neighborhood has exactly what you are looking to get out of big city life? With this handy neighborhood personality guide, you can find the Chicago home base that you have always dreamed of... or one that at least has available parking.
You want to be where it's all happening right now: Logan Square
If you have to be in the absolute thick of it, you don't want to miss the hottest new bar or tastiest new taco, then Logan Square has your name written all over it. A lot of ink and anger has been spilled over what is happening to this historic West Side hood, but there is no denying that it is the most exciting place to be in the city right now. Maybe a world-class chef will plant the best bowl of ramen in Chicago right around the corner? Maybe a new speakeasy will open in the basement of your apartment building? Or you could just enjoy all the world-class institutions for eating and imbibing that already call Logan home. Other neighborhoods may be the future, but Logan Square is the now, and you should enjoy it while you can.
You want to live close to the lake without going bankrupt: Edgewater/Andersonville
Lake Michigan is one of the biggest selling points in a city that already has more than enough to recommend it. Gardens, sweeping blue vistas, and urban beaches abound. Unfortunately, all the gloriousness comes at a price, with park-front property being some of the most expensive and coveted in the city. Enter Edgewater. There is plenty to recommend the area anyway, from its beautiful historic districts to its diverse residents, but the big selling point is right there in the name. You are within walking distance of three different beaches, all of which are usually less crowded than options closer to the Loop. And yet, without the cache of brand-name neighborhoods to the south and west, it remains tantalizingly affordable, even for more modest budgets. It's one of the few spots in the city where you can have your lakefront picnic cake and eat it too.
You want to be in the next, next big neighborhood: Avondale
It feels like the "next" neighborhood in Chicago changes every two years. Once the gentrification vultures spot the first hot bar or innovative restaurant in an up-and-coming area, they start tearing it apart until the rent has doubled and you can't get a meal under $10 to save your life. By some great miracle (maybe the lack of easy el access), Avondale has avoided the worst parts of gentrification. It is still home to affordable apartments, but with its gauntlet of great eats at places like Honey Butter Fried Chicken and Parachute, it has clearly been marked out by chefs as a burgeoning hot spot. Get in and enjoy it while you can.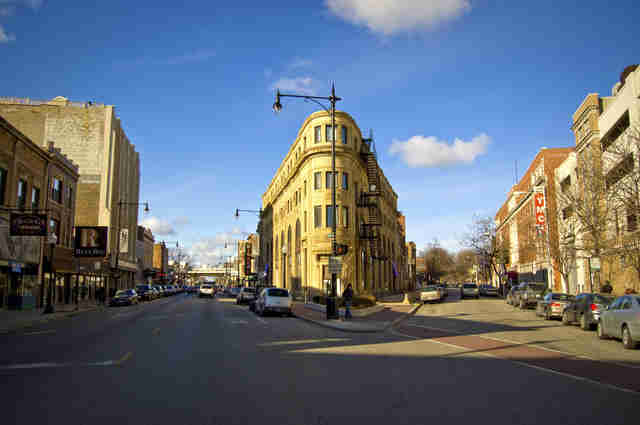 You're out of college, but not out of party mode: Lakeview
Ah, college. The responsibility of your adult years is not yet upon you, yet you are free enough to go where you will, live where you please, and destroy your body with any substance you can imagine. But college doesn't need to end at 22 (or 23, or whenever you finally finished). Lakeview has a lot more going for it than a bunch of bars... but it still has an unbelievable number of bars. Wrigleyville and Boystown are essentially 24-hour parties in neighborhood form, and even the other more reasonable areas of the hood are overrun with unpretentious sports bars and dives, perfect for downing a few shots and continuing to live out the fantasy that you won't die from liver poisoning before you hit 35. You know you aren't going to live forever anyway, so you might as well enjoy it while it lasts.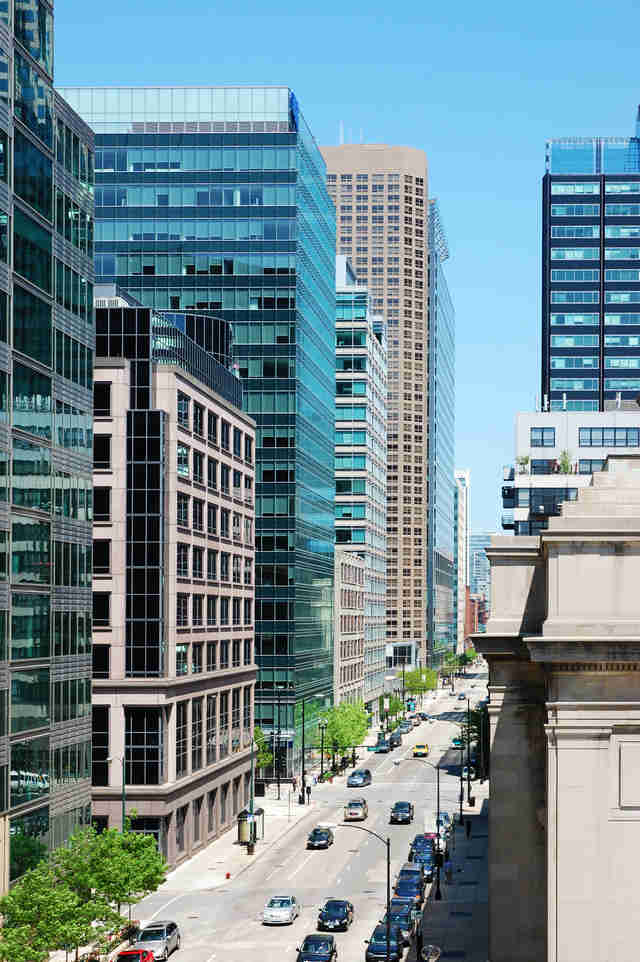 Nothing is more important to you than where you're getting dinner: West Loop
Some people care about work, some people care about spending time with loved ones. You, however, could care less about that stuff, because to you, nothing is more important than where your next meal is coming from, or where it was sourced from. Au Cheval, The Publican, J.P. Graziano, whatever, the list goes way on, but what matters is that all of them are damn good. The West Loop is a food-filled paradise with a Michelin-starred option for every palate. Other parts of the city may present a more balanced array of cultural options, but for the gastronomically inclined, nothing will top the bevy of delights that Randolph St and Fulton Market have to offer.
You've just been promoted to partner: Lincoln Park
You finally made it. After years of hard work, you can move out of the crappy apartment you've been sharing with three other people and start rubbing elbows with the elite of Chicago. Grab yourself a nice new one-bedroom with a view of the lake. Get up early to hit the gym, or go running in the park alongside all the other go-getters. You are finally surrounded by beautiful historic homes, luxury condos, and 10,000 other people just like you. Plus, your newly found wealth means you won't need to hesitate when you grab a cab to the more exciting parts of the city.
You're subtly looking to meet your future spouse: Wicker Park/Bucktown
Why go looking for all the city's most eligible bachelors and bachelorettes when they can come to you? Wicker Park and Bucktown have just the right mix of young and successful potential beaus, and the wide range of establishments from higher-end to dives to sports bars attracting all types. Of course, there are seemingly unlimited bars to meet people, and restaurants to hit after you meet them, but beyond that, this area has the right type of single people. You avoid the bro-y disasters of Wrigleyville, or the bottle-service creeps of River North, and instead (for the most part) get more laid-back professional 20-somethings. And if you don't meet the urban single of your dreams, at least you'll have a lot of fun doing it.
You're already down there every weekend anyway: Pilsen
Yeah, it's a hike from most of the other neighborhoods, but don't you love Punch House and all the great burritos? Haven't you been to six concerts at Thalia Hall in the past month? It seems like there's always a place down here that you should be trying, or that your friends told you was great, so take the plunge already. Pilsen hits all the sweet spots for someone who wants the joys of a great Chicago neighborhood, and it is still semi-affordable. And don't worry, the Pink Line isn't that bad, and your neighborhood's enticing food and culture will help drag your friends this way more often than you think.
You want kids, but don't want to flee to the suburbs: Lincoln Square
So, you're pregnant. Congratulations! Do you really want to follow your friends who had kids to some factory-line subdevelopment an hour outside the city? No, of course not. Instead, consider the lovely environs of Lincoln Square. You are still a stone's throw and a quick Brown Line ride from all the fun Chicago has to offer, and your own neighborhood offers a bevy of great restaurants, yet you can still walk down your tree-lined street of single-family homes and chat with your neighbors while you wait to pick up the kids from the bus stop. Lincoln Square has everything you would want from a smaller town without the chain restaurants and crushing sense of squandered dreams. That's a win-win.
You never want to travel more than 10 minutes from your apartment: River North
Do you hate driving, riding crowded trains, or walking more than a mile in any direction? Then River North is the perfect place for you. Sure, it will cost you two arms and two legs, but everything you could ever want or need from the city is at your fingertips, or at least within delivery distance. Walk from your high-rise apartment to your high-rise office building along the river, and stop for doughnuts along the way, without even breaking a sweat. You can live, work, work out, hit the bars, grab a late-night burger, and pass out on someone's roof deck, and be close enough for your friends to carry you home the whole time. There are more restaurants, bars, and galleries than you could ever need, so why bother leaving?
You want a taste of "Old Chicago" before it's gone forever: Bridgeport
Yes, the area is already changing, just like the rest of Chicago has been for 30 years, but Bridgeport is one of the few places left in the blue-collar inner neighborhoods of the city that still maintains some of its old-school charm. While Schaller's Pump may be the landmark, there's plenty of dive bars, delis, and good, cheap, rib-sticking food around. And the area maintains a friendlier Midwestern vibe that's a welcome relief from the more fully gentrified hoods to the north. For better or worse, this feels like the last stand of 20th-century Chicago, and considering how appealing it is, it's bound to fade away soon enough.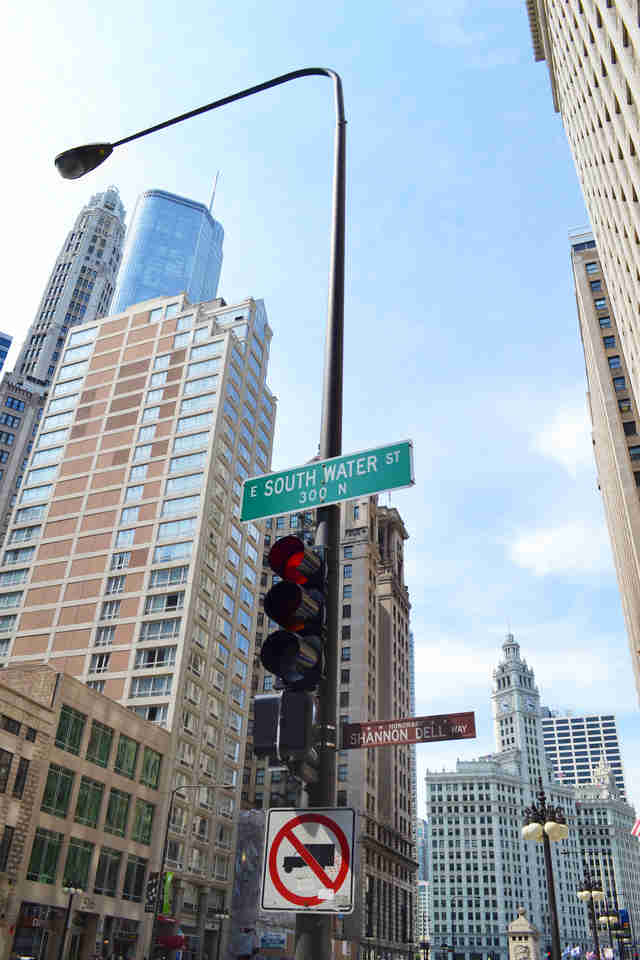 You want your condo to triple in value by 2020: South Loop
Other neighborhoods might have things like historic architecture, great food, and people, but how many of them have skyrocketing property values? OK, quite a few, but the renewed building boom in the South Loop makes it the place in Chicago to find that investment property. Instead of holing up in a dark old apartment in a West Town three-flat owned by a 90-year-old Polish ex-pat, you would rather take that wasted rent money and throw down on a 20th-floor modern condo with a view of the skyline and whatever kitchen countertop is trending this month (concrete?). Sure it's pricey, and there isn't a whole lot to do right now, but you are close to the lake and Grant Park, hungry investors are gobbling up land, and all that other stuff will show up eventually. You are not concerned because you are being smart and thinking about your future.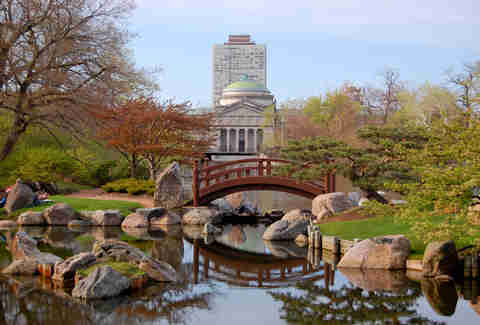 You've got a low tolerance for being holed up indoors: Hyde Park
Most people don't come to the city seeking fresh air and open spaces, but there is no denying the welcome relief that a day spent relaxing in the park can bring. And if that is your idea of a perfect weekend, then Hyde Park easily qualifies as the most green neighborhood in Chicago. Wedged between the grassy pastures of Washington and Jackson Parks, there's plenty of space for a game of Frisbee, a long picnic, or laying out on the beach. The parks are not the only highlight though, as the historic campus of the University of Chicago and the tree-lined streets of nearby Kenwood are beautiful spots for a leisurely stroll.
Maybe it's best you just stay in your bubble.
Sign up here for our daily Chicago email and be the first to get all the food/drink/fun in town.