You're going to meet plenty of people in life that claim they'll "try anything once," but clearly those people have never paid for parking at Navy Pier or slept on the ground at O'Hare Airport. After all, Chicago isn't a spring break trip to Daytona, so you'll probably want to refer to this handy list of rookie mistakes you don't want to make during your first days in the city.
Underestimating O'Hare Airport
Think your flight is going to be on time? Think that arriving 45 minutes early offers plenty of time to get through security? Think the weather will clear up? Good luck with that.

How are you going to pass up lunch at Blackbird for $22? You don't.

Going to the Loop after 8pm
Everyone has gone home and closed up shop. Move along, nothing to see here.

Thinking this year is the Cubs' year
Hahahahahaha.

Looking for a Chicago-style hot dog in the Loop
Sure, you can still score one in a pinch, but nearly all of the best ones are not found within a stone's throw of "the Bean." Also, it's Cloud Gate.

Underutilizing the Metra
Need to get to Evanston? Looking to check out Frank Lloyd Wright homes in Oak Park? The L isn't the only train in town. Plus, the Metra is cleaner and allows adult beverages.
Wearing a Packers jersey
Born in Wisconsin? Fine. You can't control that. But don't think for one second that you can wear that Packers jersey in public without getting mocked and ridiculed.

Going to the sausage stand next to Jim's Original
Express Grill may look like Jim's Original and smell like Jim's Original, but it definitely is not Jim's Original.

Choosing the wrong 4am bar
Merely staying out until 4am is probably a mistake. But if you're going to do it, you can at least spare yourself the shame of visiting the "Big Shi**y." Perhaps consult our handy guide.

Buying pricey weekend comedy tickets
Chicago has a great comedy scene, and you don't even have to shell out more than $5 to see a hilarious show, as long as you know where to go.

Thinking your non-winter coat will be warm enough
It won't be.

Not using the Pedway
Just because there's a massive snowstorm doesn't mean you have to deal with it while you're Downtown.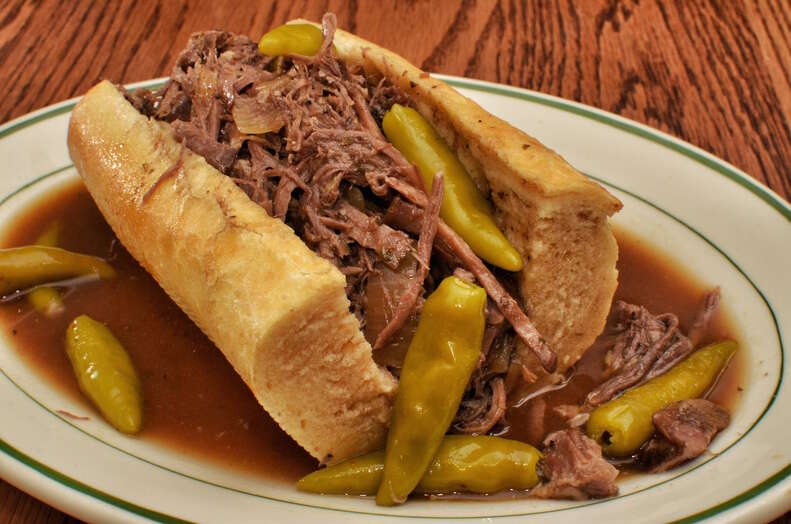 Not ordering an Italian beef "wet"
It's just how it's supposed to be done.

Not checking every single tree on your block for a street-cleaning sign
Enjoy paying your monthly parking ticket.

Clinging to Clark St for all your bar and restaurant decisions
You realize there are parts of town where they don't have to serve beer in disposable cups right?
Moving lawn furniture over so you can park your car in the winter
Have fun replacing those slashed tires!

Taking a double-decker bus tour
Listen, we have no problem with playing tourist in our own town. Just do it right and take the Chicago Architectural Foundation River Cruise instead.

Paying for museum admission
Chicago has great museums, and you don't even have to pay to visit them if you look up their free-days schedule.

Thinking that deep dish is the same as stuffed or pan pizza
Nope, these are three different things. If you think otherwise, you should probably read up.

Buying Cubs tickets in advance
Listen, we both know you're just there to drink beer. Wait until the second inning and get bleacher seats for $10 from a scalper. Use the savings on beer.

Only booking Downtown hotels
There are many fancy hotels Downtown, but you can also have an outstanding experience by booking a room at neighborhood spots such as Longman & Eagle or the Old Chicago Inn. Or even a sweet Airbnb.

Catching the 146 bus instead of the 147
One's express, and the other isn't. Duh.
Sign up here for our daily Chicago email and be the first to get all the food/drink/fun in town.
Raf's coat will never be warm enough once winter arrives. Send help: @RafFoSho.