How many Chicagoans are actually from Chicago? OK, now how many of those people are actually from Downers Grove? A lot. Many folks, from suburbia and beyond, don't have the honored distinction of being a native Chicagoan, but these transplants have adopted the city as their own none the less. They try, you guys, they really do. Get to know some of the city's typical interlopers with these sweepingly true profiles.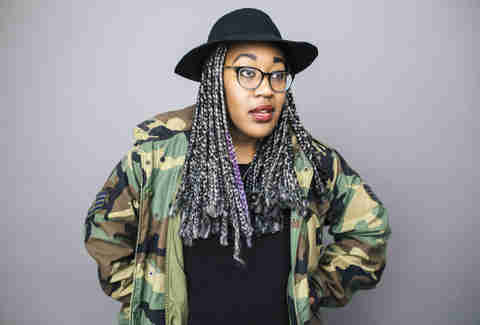 The New Yorker
Name: Olivia
Comes from:​ A $2,500/month flex two-bedroom she split with a roommate up in Morningside Heights but the schlepp was totally worth it because washer/dryer in-unit, sons! (Note: not worth it.) Wanted to live in RAMBO because DUMBO is dunzo, but couldn't afford it and oh god why are you even still listening to her talk?
Reason for leaving:​ Too rude, too filthy, too expensive, too lonely, too dangerous, too boring, too big, too small, too douchey, too gentrified, too [literally any adjective]. Tells everyone "I'll go back someday."
Loves Chicago because:​ It's manageable and affordable, and summers here are way better than slogging to the Jersey Shore. She can have a car! Also, pretty much anyone here will engage in the debate over who's got better pizza, which is comforting.
Hates Chicago because:​ It's just not New York. Makes this observation a lot.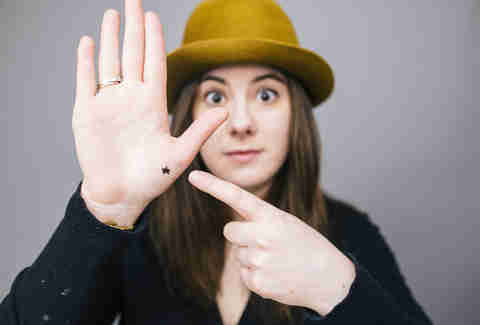 The Michigander
Name: Emma
Comes from: ​(cryptically points to a spot on the palm of her right hand)
Reason for leaving: ​Felt obligated after her commencement speaker closed with "... so go forth, and never ever again live in Michigan," but wanted to still be in the same town with 95% of her graduating class who listened.  
Loves Chicago because: ​Unlike Detroit's elevated train, these ones go more than a mile and most buildings are occupied, that "lived in" feeling, you know? Chicago's the only major metropolitan area where her accent isn't ridiculous and her entire peer group can pack on another "freshman 15" without anyone noticing... every year.
Hates Chicago because: The hot dogs are covered in vegetables instead of a half a pound of ground offal and mustard. Watching the sun rising instead of setting on Lake Michigan confuses the holy hell out of her. She's sick of every person she ever knew asking to crash on her couch for a weekend.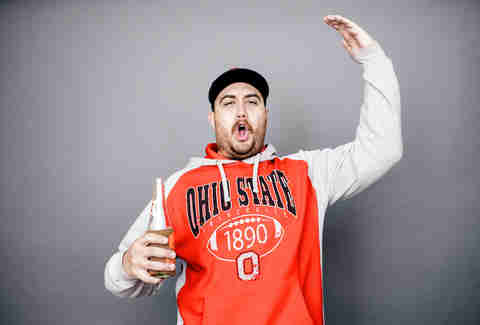 The Ohioan
Name: Brandon
Comes from: A rural town he assumes you've never heard of 40-ish minutes outside of one of the three major cities that start with a "C." After a couple two, three beers, he will desperately cling to the other person he's found from Ohio as they work out the distance from each of their hometowns.
Reason for leaving: He had to choose between two camps of friends: the ones, primarily from high school, who went back to their hometowns to marry their longtime girlfriends and start families, and the ones, primarily from college, who wanted to "move to the city," but not one in Ohio, nor a coastal one because that's too big of a physical and cultural leap. He actually just broke up with his college girlfriend, so Chicago it was!
Loves Chicago because: It's like home, but better (Chicago's like Cleveland Business Class). He feels like a somebody here, toiling away at his mid-level marketing job. He's also had a lifetime of priming for the crappy Chicago winters, but now with a better payoff in the summer -- swimming in a lake that isn't polluted! Brandon will eventually get a walk-in, on-the-nose tattoo representing the "chasm" between Ohio and Illinois.
Hates Chicago because: Jordan over Ehlo. Unforgivable.
The Southern Ex-Jock
Name: Tyler
Comes from: ​Amarillo, Texas, where the chief export is teen pregnancy.
Reason for leaving: ​To start his career as a pit trader. It has nothing to do with his real estate dealings. Nothing at all.
Loves Chicago because: ​He plays in four men's flag football leagues where he is allowed to legally shove other adults in public. Also, Chick-fil-­A is here now. A Whataburger franchise HAS to be coming next.
Hates Chicago because: ​Locals seem put off when, within five minutes of meeting Tyler, he looks around, lowers his voice and asks "so, who'd y'all vote for?" He also refers to Chicago BBQ as "eating vegetarian."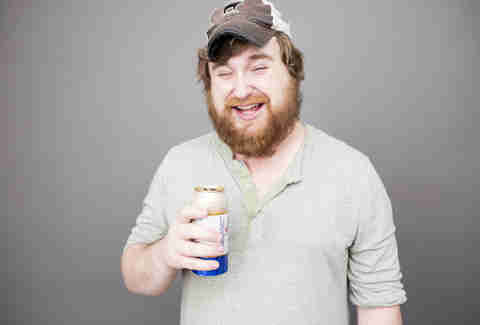 The Hoosier
Name: Carl
Comes from: Oolitic, Indiana, but just says he's from Bloomington.
Reason for leaving: Jenny from the laundromat/bar/tanning salon got married. There wasn't really a backup plan.
Loves Chicago because: ​He receives an inordinate amount of credit for being genuinely interested when he asks, "How are you?" At least the city has Kirkwood and Joe's, two places he can wear crimson and cream striped pants on a Saturday and not get kicked in the balls (he only needs three notes of prompting to sing the entire IU fight song).
Hates Chicago because: ​He feels the need to compulsively asks if all ethnic restaurants are "really authentic." Needs a Xanax prescription every time he goes apartment hunting. 
Your New Boss in Tech
Name: Eden
Comes from: ​The Bay Area, where she was paying $5,500/month for a studio above a chain of expensive toast cafes.
Reason for leaving: ​She came to Chicago to "disrupt" the local tech scene?! Also to make sure her private equity firm's money wasn't being squandered on an app for locating loose-leaf tea dispensaries.
Loves Chicago because: ​Housing is practically free. The industry here is ripe for "disrupting" (seriously, what does this mean, is it like an algorithm thing?).
Hates Chicago because: She's not willing to trade Fernet for Malort and nobody can match to her level of entitlement-- um, cache. Plus, Chicago doesn't even have a chain of expensive toast cafes (yet).
The Euro Hipster
Name: Radostin
Comes from: ​Somewhere they say "go to hospital." There was a time when he paid whatever he felt like to crash in a 12th century castle/youth hostel. 
Reason for Leaving: ​Drinking 25 cups of coffee and smoking cloves didn't make him unique in Misnk. American girls seemed to like him, that has to translate when he migrates over, right?
Loves Chicago Because: ​People go crazy for his exotic accent! He was offered a membership to Soho House simply based on the way he pronounced McDonalds as "Mac­Donals." 
Hates Chicago Because:​ Dive bar patrons continually remind him who saved his ass in World War II.
The Improv Nerd
Name: Tara
Comes from: ​Suburban St. Louis, straight from her parents house. 
Reason for leaving: In her high school's 2011 production of The Music Man, ​she was told she was "the funniest one" by a janitor. 
Loves Chicago because: It's acceptable that she's filtering every life decision through the dream of one day being on SNL! At least, she doesn't have to reference Who's Line is it Anyway? to explain what she's doing with her life (just when she's back home).
Hates Chicago because: ​She's didn't get a callback for "burn victim #2" on Chicago Fire despite ad-libbing screams about being on fire. Is slowly realizing that no TV or movie actors live here.
The Sconnie
Name: Dave
Comes from: ​Manitowoc, Wisconsin, not too much to say there.
Reason for leaving: ​Opportunities in his chosen field of study -- criminal justice -- were limited in his hometown. That's just a little Making a Murderer joke Dave likes to make. You didn't seem to laugh, so just… moving on.
Loves Chicago because: ​He's won a ton of friends with his annual trips across the border to stock up on Spotted Cow and obscure flavors of cheese curds. FIBs are easily plied with good beer since they have so little of it. Speaking of which, he can call people "FIB's" under his breath and they have no idea what it means! He loves that he can take public transportation everywhere, but still won't give up his car. 
Hates Chicago because: ​People made fun of him for wearing his Aaron Rodgers jersey under a jeans jacket. "I mean, Big Deal! It's not like it was even that fancy of a wedding!"
Brittany From Naperville
Name: Brittany
Comes from: You guessed it, Naperville paying $450/month for a two-bedroom. Never once used the guest bedroom. Mom and dad are paying for it for the first five years.
Reason for Leaving: ​It turned out Naperville was ​not​ the Las Vegas of the suburbs. Her parents started to ask her to help out more, signaling that she's outgrown the suburbs. She's a city girl now.
Loves Chicago Because: ​She finally gets to dip into the "within 25 miles of Chicago" Tinder dating pool. Heard My Chemical Romance is playing The Vic in the fall.
Hates Chicago Because: ​The rent in the suburbs was exponentially cheaper, she had a garage, a yard... and a dog. The train still creeps her out and she doesn't do buses. For some reason the Chipotle here doesn't taste as good as it does back home. 
Sign up here for our daily Chicago email and be the first to get all the food/drink/fun in town.
Kyran McCabe is an untrained ventriloquist and avid reader of menus that are left near his front door. His infrequently updated twitter account can be found @kyranmccabe.