Chicago is known for a lot of things: great architecture, amazing food, all that other stuff. However, unless you live here, you may not realize that Chicago is also pretty damn weird at times -- dead people vote, our river flows backwards, and people have been known to die in rather bizarre ways. Still, none of those can top these 11 times that real life in Chicago somehow became stranger than an episode of The Twilight Zone.
When Chicago was convinced it had a "devil baby"
Founded in 1889, Hull House gained national recognition not just for the services offered to Chicago's immigrant population, but also thanks to founder Jane Addams' social activism... and the supposed existence of a Devil Baby. Rumors of the Devil Baby began to spread through every ethnic group in Chicago sometime around 1913, and Hull House quickly became besieged with visitors and inquiries. The story got so out of hand that in 1916, The Atlantic even sent a journalist out to cover the story.
The day Dave Matthews Band crapped on a boat full of tourists
On a beautiful August day in 2004, Dave Matthews Band's tour bus was rolling through the city, an unscrupulous bus where the law of "no No. 2's on the bus" clearly didn't exist. Upon laying his eyes on the Kinzie Ave bridge, the driver of the tour bus realized it would be the perfect place to dump 800lbs of human waste. Just as he hit "release", an architecture tour boat passed under the bridge, and 120 unsuspecting tourists were doused in DMB's crap. While the driver was charged and Dave Matthews has apologized profusely (and donated $50,000 to both the Chicago Park District and the Friends of the Chicago River), the legend of "Poopgate" lives on, recently spawning both a memorial for victims and even a "documentary."
That time the Virgin Mary appeared under the Kennedy Expressway
Back in 2005, a Chicago-area woman was driving down Fullerton on her way home from work when she noticed something strange: the image of the Virgin Mary on the wall of a viaduct. She mentioned it to a few friends and within days, the viaduct was filled with candles, flowers, religious artifacts... and throngs of people and national media. The incident even inspired a local play -- the aptly named "Our Lady of the Underpass."
When Al Capone punked Geraldo Rivera in front of America
In 1986, America had one question on its mind: what would Geraldo Rivera find inside Al Capone's top-secret vault? Dead bodies? Bars of gold? Jimmy Hoffa? On April 21st, millions tuned into the live broadcast of The Mystery of Al Capone's Vaults. According to one viewer, the much-hyped two-hour broadcast featured "... everything we could ever hope to [know] about Capone, Prohibition, Chicago, the 20s, 'The Untouchables', tax evasion, The Lexington Hotel, how to blow up concrete wall, hidden vaults, and what should (or could) be inside. Medical examiners were invited to the site, so they could be there to take care of the corpses that would undoubtedly be inside. IRS agents were there to scoop up all the booty." After a long lead-up, it was the moment both America and an overly excited Geraldo Rivera had been waiting for: the opening of the vault. Suspense was high as the dust settled and Geraldo and his mustache entered the vault... only to discover it was completely empty, save for a bottle. One single, measly bottle.

That time a man supposedly died from eating too much ice cream
In 1892, a 21-year-old Frenchman named Gombien Jean* emigrated to Chicago and took a job at the Leland Hotel. While working in the hotel's pantry on his very first day, Jean got his very first taste of ice cream and quickly fell into a downward spiral of ice cream addiction that led to his untimely death five days later. When questioned by the police, his coworkers -- who seem only slightly suspicious -- claimed that Jean did nothing but eat ice cream "morning, noon, and night" for five days straight until his stomach literally froze, causing him to die.
Seems legit, right? Both the police and the Chicago Tribune seemed to think so. Thankfully, these days we can eat pints of Ben and Jerry's far away from the prying eyes of coworkers, and if we were to croak while doing so, we can rest assure that a coroner will properly diagnose our cause of death.
*We can also rest assured that our last name won't be listed as our first name on all death reports. What a time to be alive!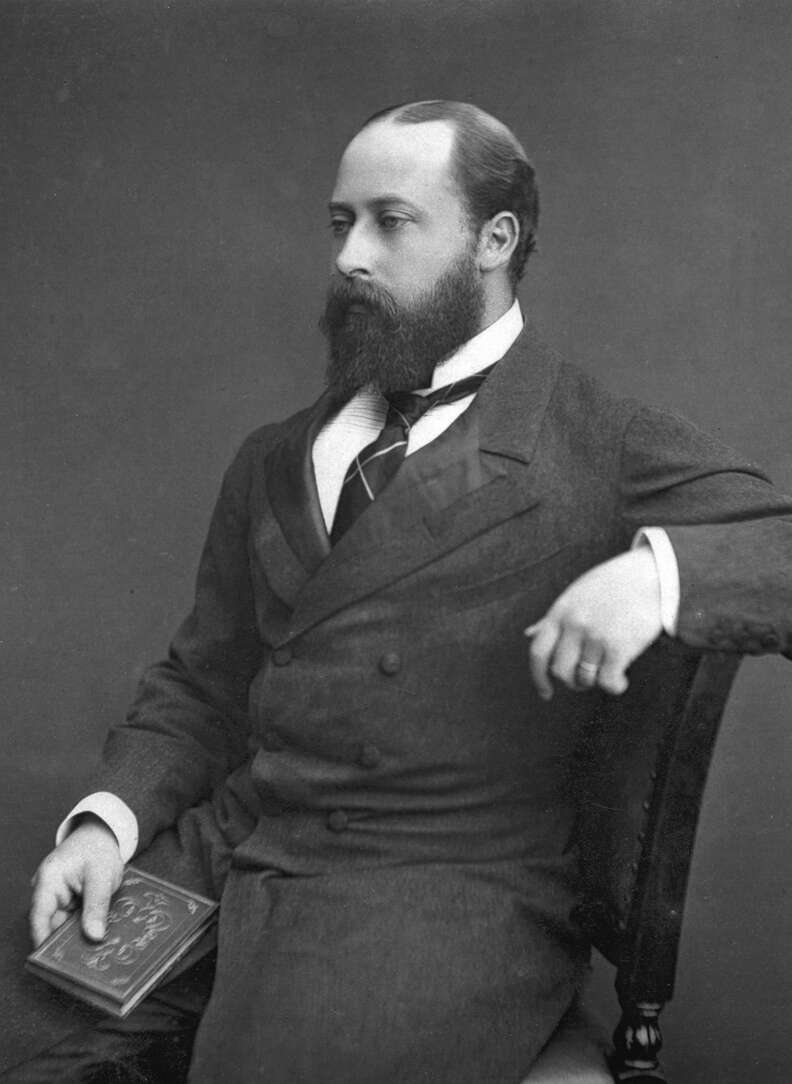 When the mayor introduced a prince in a very "Chicago" way
Back in 1860, the Prince of Wales decided to pay a visit to the fast-growing trading post that was Chicago. Of course, the prince needed to be welcomed into the city by someone with social standing, power, and a certain level of importance, and so Mayor "Long John" Wentworth was put to the task. However, like many Chicagoans, Mayor Wentworth had little patience for formalities. In front of a crowd of 50,000, Mayor Wentworth introduced the Prince of Wales in the following manner: "Prince, the boys. Boys, the Prince." Later, when asked by a reporter how it felt to sit next to the future King of England, Mayor Wentworth responded, "I didn't sit next to the prince. The prince sat next to me."

When construction workers caused $1 billion in damage Downtown
The next time you make an idiotic mistake at work, remember this: at least your stupid mistake isn't likely to cause $1 billion worth of damage to the city of Chicago. Unfortunately, a group of construction workers who were working on the Kinzie Street bridge (of Poopgate fame) back in 1992 can't say the same.
You see, they accidentally punctured a hole in the ceiling of one of the tunnels under the Chicago River. For some reason, this wasn't alarming to anyone... until 124 million gallons of water began pouring into the 47 mile network of tunnels that run under much of the Loop. Inevitably, the water started flooding into the basements of buildings, knocking out electric power and natural gas service for much of the Downtown area. Everything from City Hall to the Chicago Board of Trade were forced to shut down, trains were rerouted, and it took weeks for most buildings to recover. The best part: the city knew about the issue for three months prior to the flood, but in true Chicago fashion, they took too long approving the $10,000 contract needed to repair the issue.
When a neighborhood was named after one of our biggest fraudsters
In the 1880s, a Michigan man named "Captain" George Streeter devised a brilliant plan: he pretended to crash his boat into the shoreline at Superior St, obtained permission from Nathaniel Fairbank to leave his boat on Fairbank's land -- and never left. When Fairbank returned and asked Captain Streeter to leave, Streeter chased him off with a shotgun. For the next 35 years until his death in 1921, Streeter and his wife squatted on the land and used violence and committed various acts of fraud in order to stake claim against 186 acres of prime real estate that wasn't actually his. Despite his horrendous behavior, the area was eventually named Streeterville, and there's even a statue of Captain Streeter on the corner of Grand and McClurg. Meanwhile, Fairbank -- the original landowner -- only has a measly street named after him.

That time over 100 waiters exacted revenge on bad tippers by poisoning them
It seems as if going out for drinks in Chicago in the early 1900s was a fairly risky activity. In 1903, a bartender named Mickey Finn was allegedly found to be, well, giving his customers "the Mickey Finn" in order to incapacitate and rob them. In 1918, over one hundred followed suit, using "Mickey Finn" powder -- purchased at the waiters' union headquarters -- to poison bad tippers, resulting in the deaths of at least three people. Suddenly, having a waiter spit in your soup doesn't seem that bad, now does it?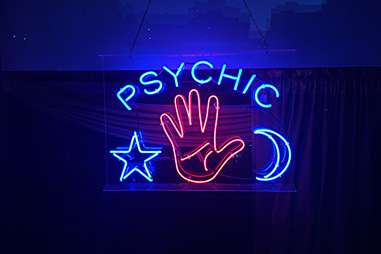 The murder case that was solved by a dead woman
On February 21st, 1977, a nurse named Teresita Basa was found stabbed to death in her apartment, which had been torched. Months went by without any leads until one day, the police were contacted by Dr. Jose Chua. According to Dr. Chua, his wife seemed to be possessed by the spirit of Teresita Basa and was sharing specific details about her death -- including the name of her murderer. Bizarrely, everything Remy Chua said checked out, and Allan Showery was arrested, gave a full confession, and eventually plead guilty. While many believed the supernatural reports, Chicago History Cop points out a logical explanation: Ms. Chua worked with both Teresita Basa and Allan Showery and likely acquired the details of Basa's murder through less-than-psychic means, but was too afraid to step forward on her own.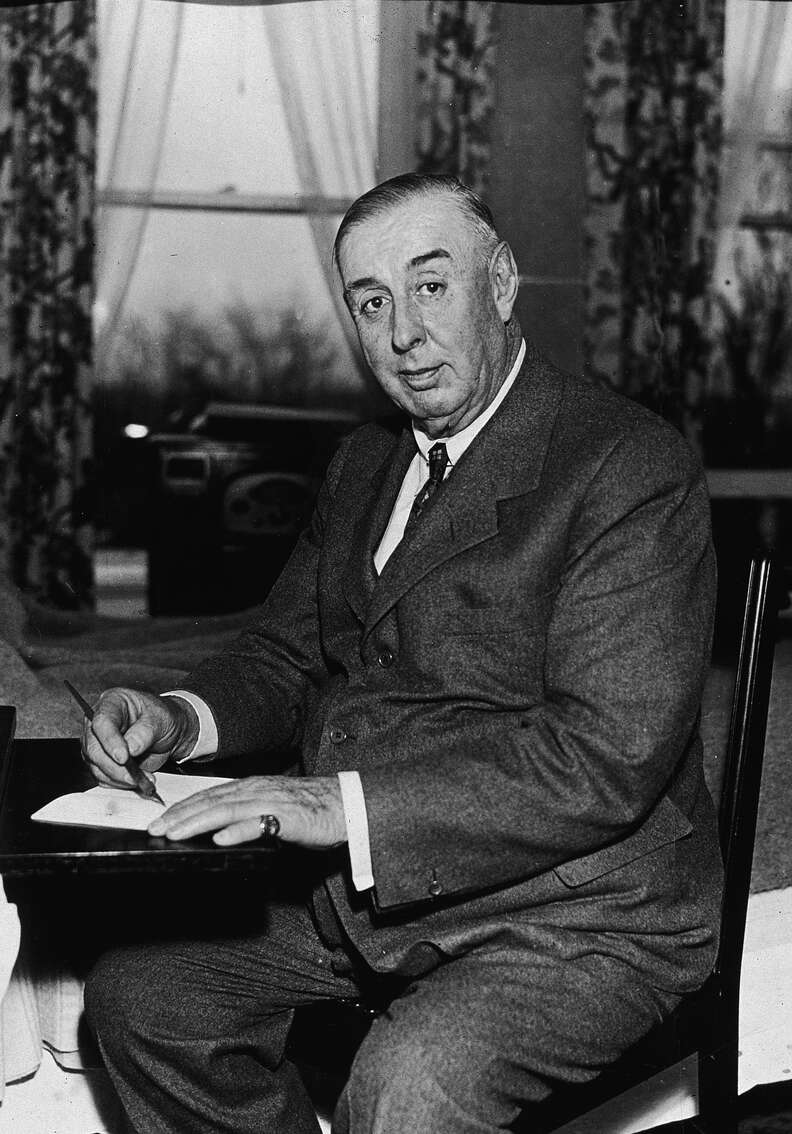 When the mayor was a brothel-owning, rodeo-loving, Al Capone cohort
If you think Chicago's most recent mayors have been bad, just be glad you didn't have to deal with Mayor William "Big Bill" Thompson. Mayor Thompson's antics ranged from downright bizarre -- like holding a debate between himself and two live rats, or staging a rodeo inside Chicago City Council's chambers -- to incredibly shady, like his ownership of a brothel and a floating speakeasy, his relationship with Al Capone and use of anti-English slurs to gain the support of Chicago's Irish community (sound familiar?). Mayor Thompson eventually became known as "The Pioneer of Chicago Corruption" -- quite the feat in a city known for its corrupt politics.
Sign up here for our daily Chicago email and be the first to get all the food/drink/fun in town.
Lisa Chatroop's dream dinner party guests are now Big Bill Thompson, the Devil Baby, and Captain Streeter. Read more on DailyUrbanista.com or say hi on Twitter: @Chicagoista.