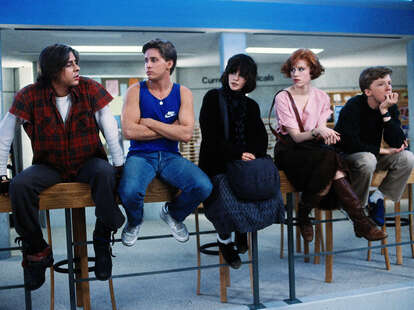 There are two types of suburbanites: those that typically live in far-flung suburbs and only visit the city once or twice per year, and those that work and/or spend most of their free time in the city, but happen to keep a suburban address. If you fall into the second camp, then odds are, you've probably been asked "Why the heck do you live in the suburbs?" about 6,000 times by your city-dwelling counterparts. You're probably also really, really sick of hearing the following remarks.
"Oh, you're from the suburbs? I can't date you."
If someone from the suburbs contacts you on a dating site even though you clearly live in the city, chances are, they likely already assume that you don't have a car, and they totally accept that you're probably unwilling to trek out to the suburbs. In fact, odds are, they spend most of their free time in the city -- hence why they're not looking for matches in Evergreen Park or wherever they happen to live. Then again, perhaps they just want to use you for a place to crash after a night out. You know... either/or.
"How will you get to work every day?"
There's nothing worse than interviewing for your dream job at a company Downtown, only to be rejected because the hiring manager assumes you won't be able to find your way to work every day. What are we, five years old? Look, we realize that Rosemont, Oak Park, and Skokie may sound like far-off lands, but believe it or not, they still get CTA service. There's also this newfangled thing called Metra, we hear it's really efficient! Well, OK, until they inevitably halt service for the fourth time in one month, anyway.
"Where do you even hang out?"
Well, primarily at Streets of Woodfield because that's where all the really cool kids hang out. Afterwards, we meet the rest of our friends at Denny's. Of course, we always do happy hour at Friday's and Applebee's... when we're not in the city at the exact same places you frequent, of course. Wait, did you really think we were serious about that Streets of Woodfield thing? Haha! Sorry.
"You practically live in Indiana!"
We realize that you recently moved to Chicago and therefore may not be familiar with local geography, but we promise you: Orland Park is definitely in Illinois, not Indiana.
"Ugh, those suburbanites... "
Somehow, people from the suburbs always get blamed for every ridiculous thing that goes down in neighborhoods like Wrigleyville, which, in case you haven't noticed, is almost entirely populated by transplants. So, unless you're referring to frat bros from the suburbs of Ohio, I think you're confused. Now, if you're referring to the hordes of suburban moms blocking the entire sidewalk outside of American Girl Place, well, we won't argue with you about that.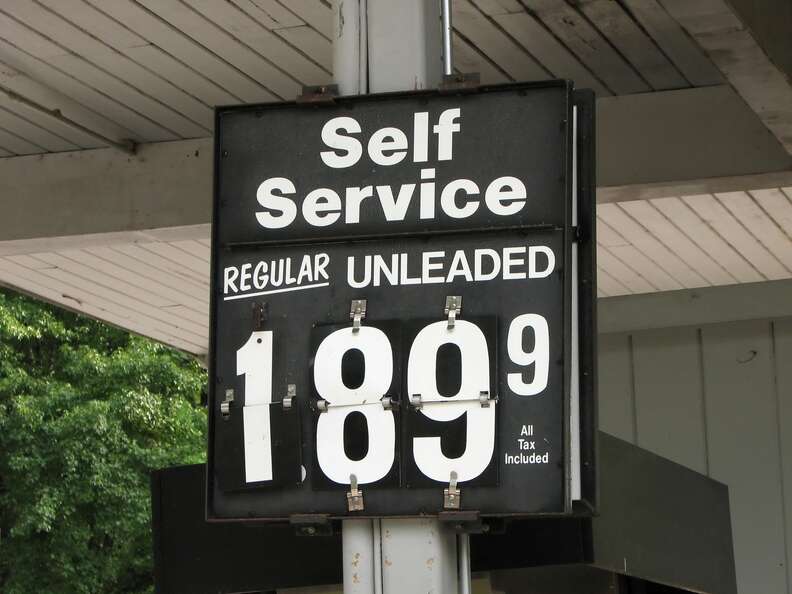 "Is gas cheaper by you?"
Yes, of course it is... kinda like our rent. And no, we will not stop at one of those "No City Taxes!" cigarette stands by O'Hare to buy you a carton of cigarettes before we hop on the Kennedy... we don't want to waste our incredibly cheap gas.
"So, was high school like a John Hughes movie?"
Well, sure -- if you're from Winnetka. Of course, if you're from the far west suburbs, it's more like Mean Girls. In fact, did you know that at Barrington High School, they force you to wear pink every Wednesday? Anyway, I wouldn't really know about such things -- I'm from Melrose Park, which is more like a boring episode of Mob Wives Chicago. Now if you'll excuse me, my friend Duckie will be here any minute.
"Isn't it boring out there?"
Nah... not when you spent most of your free time gossiping about your neighbors, trying to decide who's cheating on their spouse, and which house is most likely to be a drug lab, all while spying on the Dr. Werner Klopek of the neighborhood. Now get off my lawn!

"You're not from Chicago!"
We're not even going to open that particular can of worms -- you guys can duke that out amongst yourselves.
Sign up here for our daily Chicago email and be the first to get all the food/drink/fun in town.
Lisa Chatroop is a native (and current) Chicagoan who spent her formative years in the ever-so-charming suburbs of Bensenville and Melrose Park. Say hi on Twitter: @LisaChatroop or DailyUrbanista.com.