The rest of Chicago's calendar year is essentially preseason for summer drinking. That means it's time to squeeze the most mileage out of your sandals and sundresses as humanly possible. To help you crush those summer goals, here are all the outdoor restaurants, drinking spots, and events you need to experience in the next three months.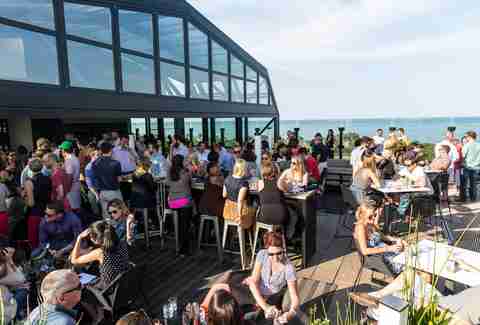 There are occasions when terrestrial barhopping simply just won't do, which is when you head to these 17 elite-level rooftop drinking spots.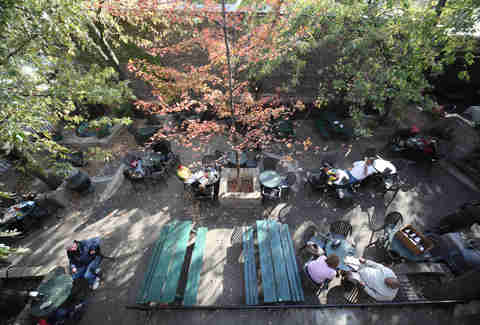 On top of having a great selection of rooftop bars, Chicago's flat landscape is thankfully peppered with backyard patios and beer gardens worthy of exploration.
Just because we're not a fancy ocean beach town doesn't mean we can't act like one.
Speaking of the waterfront, be sure to make the most out of beauteous Lake Michigan. The lakefront grants opportunities for fishing, paddleboarding, fire juggling(?!), and more.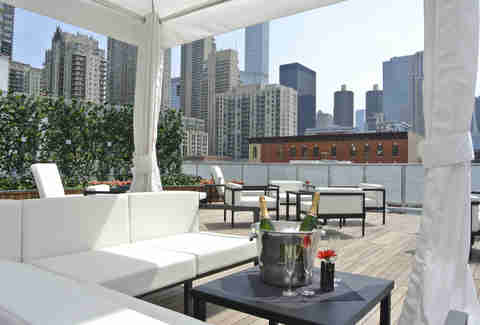 You thought rooftops were meant for drinking? Well... they are. But also, there are amazing brunch specials on offer at many of the aforementioned skyline bars.
We're not condoning the act of slipping into a really nice hotel pool. But we're not not condoning it either.
So little time, so many shows to hit. If you haven't been out to Ravinia, you ought to rectify that.
Ahhh, the assortment of booze cruises in Chicago. The only thing better than drinking on a boat is drinking on a boat without ever having to worry about running out of alcohol.
Sign up here for our daily Chicago email and be the first to get all the food/drink/fun in town.