While searching for an apartment in Chicago isn't quite as bad as it may be in some other cities (yet), the process of sifting through hoards of duplicate ads and deciphering misleading jargon to find the apartment of your dreams can be overwhelming even for the most tenured Chicagoans. With that in mind, we turned to the experts: Joe Zekas, publisher of real estate site YoChicago, Andrew Croegaert, director at Chicago Apartment Finders, and Ericka Rios, director of leasing at Downtown Apartment Company share everything they've learned as professional apartment hunters.

Start your search four to eight weeks before your move date
Unless you like leaving things up to the cruel gods of real estate, it's best not to wait until the last minute to start your search. Croegaert admits that while it is possible to place tenants in as little as 24 hours, it's definitely not the best idea. "I highly recommend starting your search 30-60 days prior to your desired move-in date," he says. "This is when we find that our clients have the most success in their search."

Make like DMX and ask yourself, "Where the hood at?"
If you're new to Chicago, Zekas advises you to choose your neighborhood before your apartment. "When you first get to Chicago, your neighborhood is going to be more important to your quality of life than your apartment." he says. "A lot of people get distracted by looking for a great apartment, and that can leave them living in a neighborhood where they're not going to be happy."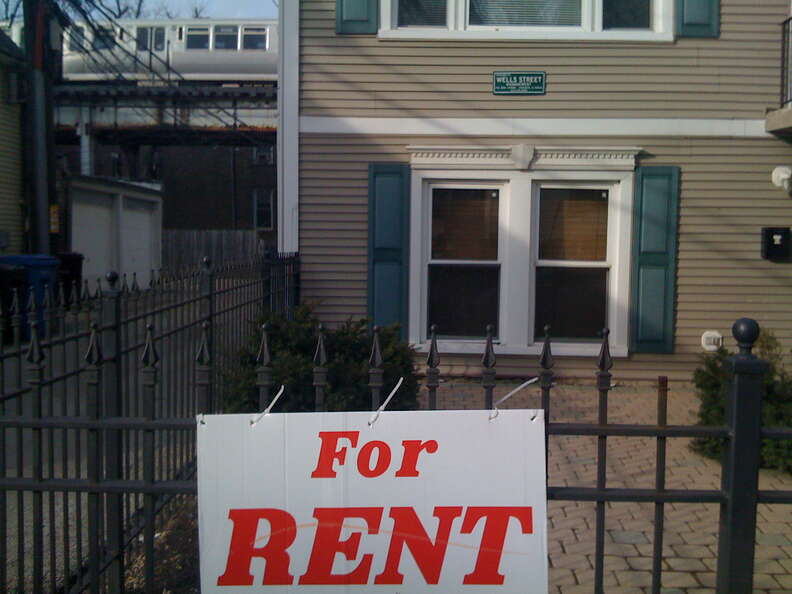 Be on the lookout for scams
Sorry to break it to you, but that fabulous $900/mo 3br Streeterville condo doesn't exist. More bad news: you didn't really win the UK lottery, and that email about your $1M inheritance isn't legitimately from a barrister named Birmingham Jack, Esq. Basically, if it sounds too good to be true, it's probably bait from a scammer hoping to con you out of your personal information or money. Red flags to notice: trouble verifying the person showing the apartment works for the realty company advertising the space, pressure to place a security deposit or application fee in cash, and the rent being placed significantly lower compared to similar units in the neighborhood.

Approach everything with a healthy dose of cynicism
Question -- and research -- everything you read in apartment listings. This is particularly important for people who are unfamiliar with the city, as you will encounter ads from people who have taken creative liberties with neighborhood names and boundaries, like referring to Humboldt Park as "West Wicker Park." Trust us: you do not want to be that girl on the Irving Park bus bragging to a friend back home about the lease you just signed on an awesome apartment at Six Corners in "Wicker Park"... right behind the Portage Theater (true story). Some sites like Domu and Padmapper take the guesswork out of the process by marking every listing on a handy map.

Travel expenses may negate what you've saved on rent
Sure, that $800/mo apartment in Belmont Cragin may seem perfect for your budget, but remember that travel expenses add up fast -- particularly if you're prone to taking cabs. Zekas says, "If you can walk to work, you're going to save yourself $100 or more each month on travel expenses. That's $100 that can go towards getting out and enjoying the city."

Be upfront about your credit situation
Is your credit less-than-stellar thanks to a tumultuous relationship with an evil woman named Sallie Mae? "If credit is an issue, let your agent know so they can focus on landlords that may be forgiving of credit," says Croegaert. Likewise, if you're conducting your own search and know that a landlord is going to run your credit, be upfront and explain the situation.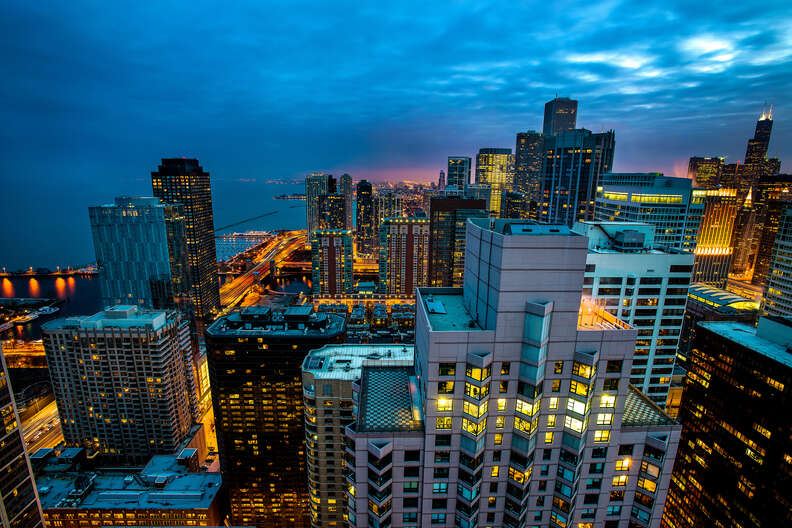 Choose your agent carefully
"Different companies have different areas of expertise," says Rios. "Choose your agent and company carefully, because you want an agent that is knowledgeable and trustworthy." If you're unsure, check their credentials. "All licensed real estate agents in Illinois are regulated by the Illinois Department of Professional Regulation," says Croegaert.

Remember -- you can go it alone
"Unlike other cities, it's not mandatory to use an agent in Chicago, especially if you know what neighborhood you want to live in," says Zekas. If you're feeling overwhelmed by all of the options on Craigslist, turn to Domu for a more vetted list that weeds out misleading properties or outright scams. He also suggests checking out MLS listings, as they're typically more affordable than apartments in managed buildings. "You can find hundreds of individually-owned condos in downtown buildings on MLS," he says. If you find one you're interested in, you may contact the broker listed on the ad directly without having to involve a middleman.

Don't be a size queen
If you're on a budget, don't rule out a studio or junior one-bedroom/convertible unit. "Having extra cash is more important so you can enjoy the city," says Zekas. An upside to going with a studio apartment: you won't have to spend as much dough to furnish it. "In fact, you may be more motivated to get out and do more if you're living in a studio."
Think twice before renting an apartment sight unseen
"Be wary of ads posted online that ask for your bank account information prior to seeing the apartment or insist on renting the property sight unseen," advises Croegaert. If you're securing a rental from out of town, either have a trusted friend check out the unit for you, or work with a reputable agent who will ensure things are on the up-and-up. Alternatively, try looking for management companies you're already familiar with. "If you're moving from another city, you might have an experience with a management company that also has buildings in Chicago," says Zekas.

Make sure your landlord isn't actually a slumlord
While the City of Chicago does publish a list of Problem Landlords, that list only features the city's absolute worst slumlords. Noticeably absent from that list are dozens of landlords that are notoriously awful to rent from, yet aren't technically breaking any major city laws. Be sure to search the landlord's name on sites like Google, EveryBlock, and Yelp. Most importantly, always trust your gut instinct.

Check police reports and complaints for your block
In Chicago, crime rates can vary drastically within the span of several blocks. Before you settle on an apartment, use sites like EveryBlock and CPD's ClearMap to check crime reports for the block you're hoping to move to. Also, remember that a neighborhood that may seem relatively quiet in the winter months may be the exact opposite in the summer.
Check the fine print
"Make sure that you are signing something that you fully understand," says Croegaert. "Pay close attention to additional riders to the standard Chicago lease and read through all condo documents if applicable. If a landlord states that certain utilities are included in the rent, make sure that is noted in the lease to avoid any discrepancies that may arise after move in." He also advises renters to check what maintenance you will be responsible for. "Is it your responsibility to replace [things like] furnace filters and, if so, how often? Be sure to factor these costs into your monthly rent."

Cover your ass(ets)
"Be sure to get renters' insurance as well to cover for any potential losses or liability in your new apartment," advises Rios, adding that these days, most managed buildings actually require all tenants to have it. If you're a car owner, you should be able to add renters' insurance on through your auto insurance policy.

Never, ever pay cash. EVER.
Think about it: it's way too easy for someone to rent an Airbnb, create a listing on Craigslist and pretend to be a landlord in a ploy to get cash before disappearing into thin air. In fact, it's happened... many times. If a landlord demands cash, run. If you absolutely must put down a deposit immediately and don't have your checkbook handy, find the nearest Currency Exchange or Post Office and get a money order, making sure to retain the stub. Also, this should go without saying: don't ever send anyone money via Western Union, no matter how legitimate their story seems... particularly if their name is Birmingham Jack, Esq.
Sign up here for our daily Chicago email and be the first to get all the food/drink/fun in town.
Lisa Chatroop, Esq. will totally rent you a sweet apartment, but only if you wire her your $1M inheritance/UK lottery winnings via Western Union. Read more on DailyUrbanista or say hi via Twitter: @Chicagoista.