Another too-short summer gyres down Lake Erie's drain and we Clevelanders have two choices for how to handle it: accept our imminent gray fate with a sickly sweet pumpkin latte, or choose NOT to go gently into that good night and instead acknowledge that fall in Cleveland is gorgeous and jam packed with things to do, concerts to see, gourds to carve, beers to imbibe, restaurants to try, and mollusks to steam. So get out there and get down like you may not see the sun for the next four months (because you may not)!
September 21
Wild Eagles Saloon
'Zack or Slater' still an argument you're having? Have some JNCOs that you're hoping will make a comeback? Join like minded folk for everything '90s, with tons of '90s giveaway swag. Three dollar Sex and the City Cosmos. So very.  
Cost: $29.95
September 21
Masonic Auditorium
King of the long, dry story with the punchline you never saw coming, razor-sharp raconteur Norm Macdonald will have you cringe laughing all night long. 
Cost: $37 and up
September 21 
Cleveland Public Library
We love queer culture, we love geek culture, we love double entendres. Celebrate all three at Flaming River Con with LGBTQIA+ panels, comics, zines, vendors and art.  
Cost: Suggested $7 donation
Ongoing
Worldwide
Getting treated like a VIP takes any beer festival, barbecue showdown, or sporting event to epic levels, and as a Marriott Bonvoy member, you'll be able to cash in on luxury experiences across the globe with points. Marriott Bonvoy offers benefits and endless experiences at more than 7,000 hotels worldwide, so whether you're into live music, Michelin-star restaurants, or box seats, you're bound to find a perk that fits your lifestyle. Of course, they have you covered on where to stay if you want to make a weekend of it, too. 
Cost: Free to join
September 24
Masonic Auditorium
Like your tunes with heart and soul, as well brains? Indie virtuoso singer-songwriter Andrew Bird comes to The Town to move every last part of you. 
Cost: $36.50 and up
September 27
Rockwell Avenue & East 21st Street
Quickly becoming one of Cleveland's best fall traditions, Cleveland's Asiatown hosts an evening of local food stalls and trucks, artisan crafts, and live music. A fusion of culture and entertainment not to be missed. 
Cost: Free
September 28
Tremont
 A 20-year-old tradition, Tremont Arts and Cultural Festival will show off one of Cleveland's most diverse, hip neighborhoods with fun for every member of the family. Educational art projects, local vendors, and artisans. Live music and dance. Need we say more?
Cost: Free
September 28
78th Street Studios
Does heaven sound like a giant old factory retrofitted to house a maze of over 60 galleries and studios, all with work on display and for sale, coupled with beer, wine, and food (and often a roaming magician)? It does to us, too. 
Cost: Free
October 10
Cleveland Zoo
Lions and tigers and beers, oh my! The Cleveland Zoological Society hosts an evening of craft brews and small bites coupled with live music, live DJs, and live animals. 
Cost: $50 and up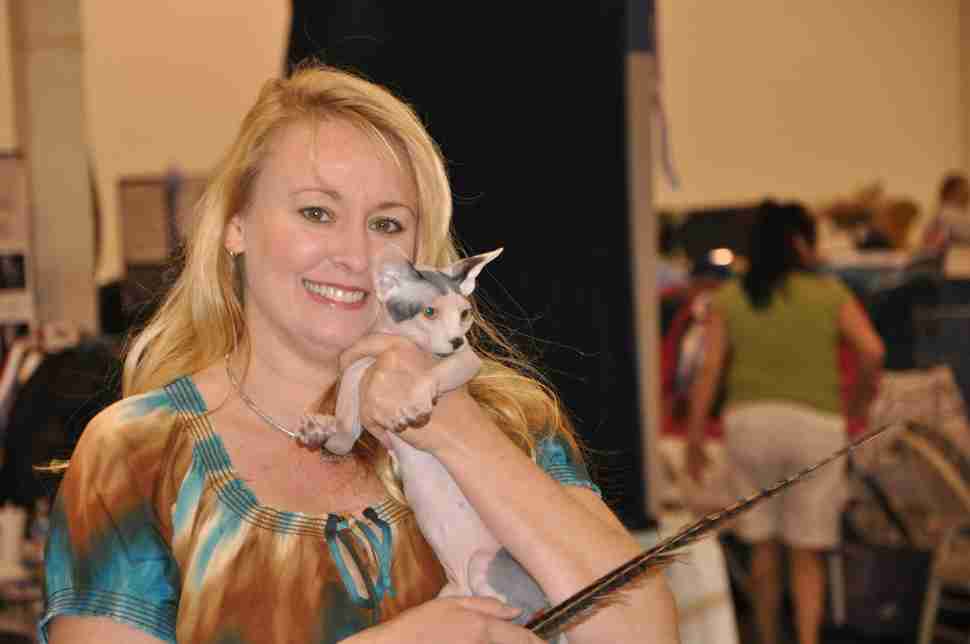 October 12 
I-X Center
Ever wanted to watch people literally heard cats? Want to see if cats will actually put up with this kind of thing? Just flat out love cats? The International cat shows preens its way into Cleveland this fall. (And in bonus cat news, 'celebrity cat' Lil Bub will be at the West Shore UU Church on October 19.)
Cost: $14 and up
October 12 
Tremont Taphouse
Clams, lobsters, chowder, if it's fall in Cleveland then it's Clambake season, and you won't find any tastier offerings than those at Tremont Taphouse.
Cost: Complete Bake $40
October 13 
Beachland Ballroom
Rock musician and impresario John Dwyer brings his band Oh Sees to town to show off their Garage/Experimental/Psychedelic rock stylings. I'm told the cool kids will all be there. We'll be there, too.
Cost: $23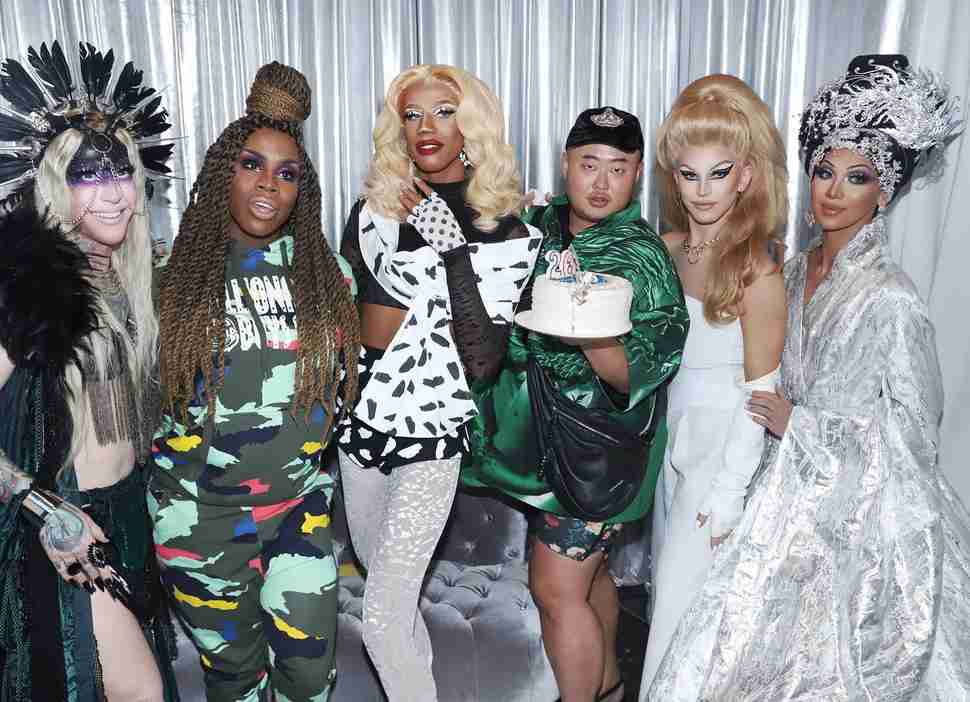 October 14
Agora Theater
"We're all born naked and the rest is drag." RuPaul brings the intergalactic queens from his groundbreaking television extravaganza to Cleveland. A big, bold, brash entertainment bonanza to be sure. 
Cost: $52 and up
October 19
Capitol Theater
Not for the faint of heart (or bladder), Cleveland Cinemas 20th annual 12 Hours of Terror at the Capitol theater comes screaming back with two surprise films along with five other horror classics like A Nightmare on Elm Street (1984). 
Cost: $30
October 20
Forest City Brewery 
Nothing says party quite like quaffing beers while wielding sharp objects, and Forest City Brewery is here to condone the whole scary affair. Prizes, great local beer, music and food. Stencils and pumpkins provided. 
Cost: $15
October 26
Various locations East Bank of Flats and Warehouse District
We never need an excuse to dress up as ghouls and ooze our way around to various watering holes in an evening, but the Official Halloween Bar Crawl provides one anyway. Scary swag, pins-and-needles prizes, and a creepy costume contest. 
Cost: $19.99 and up
October 26
West Park Station
It's not everyday you get to run around the streets in terrifying, blood-smeared makeup without being hauled in by the cops, so don't miss this opportunity! A candy dash for the kids will accompany the 5k race. 
Cost: $30
October 31
Agora Theater
For our money there may be no better way to spend Halloween than by busting out our spooky dance moves to the sounds of some live music beats. Rapper, musician, and activist Michael Franti, along with his band Spearhead, comes to Cleveland on All Hollow's Eve to treat you to his brand of progressive hip-hop with a message.
Cost: $29.95 and up
November 8
Red Space
Be treated to samples of whiskey from around the world. Scotch, bourbon, single malt, small batch. Brand ambassadors will give you the low down on all your favorites, old and new. Price includes 10 drink tickets, small bites, and live music. 
Cost: $60
November 10 
House of Blues
Danny Brown is a critical darling for a reason: hard-hitting rapper, master wordsmith, an artist with his own unique take on his craft. If you're a hip-hop fan, he's a must to check out live.   
Cost: $25
November 11 
Rocket Mortgage Field House 
Sir Elton needs no introduction from the likes of us. The man, the legend, he's hanging up his suquens and pumps after this, so what are you waiting for?
Cost: $59.50 and up
November 13 
Beachland Ballroom 
You want the funk and Colorado's jazz, funk, soul outfit The Motet is here to bring it to you. Go ahead, dance like nobody's watching. 
Cost: $20
November 15
Cleveland Improv
Actress of film and television fame, author of fiction and cookbooks, Mo'nique can do it all. But we think we may love her best when she's just standing in front of an audience and bringing the funny. 
Cost: $40
November 16
Lago East Bank of Flats 
Feeling like getting your fancy on? Look up the word turophile, put on your cocktail attire, and throw the word "oaky" around all while getting away with unbridled gormandizing. Unlimited samples of 40 wines and 50 cheeses from around the world. Unlimited samples. UNLIMITED. 
Cost: $45
November 23
KeyBank State Theater at Playhouse Square 
Storyteller, man's man, woodworker. Known for his iconic role as Ron Swanson on television's Parks and Recreation, Nick Offerman comes to Cleveland to regale us with his humorous tales -- or maybe he'll just sit in front of a fire for an hour and drink bourbon. Come find out!
Cost: $39.50
November 26
KeyBank State Theater at Playhouse Square   
The Christmas classic kicks off the holiday season. A merry entertainment tradition for the whole family.
Cost: $25 and up
November 28
Public Hall
The Cleveland Turkey Trot is as much of an institution in Cleveland as Thanksgiving itself.  Come trot off those third and fourth helpings -- we'll be there right next to you, sweating gravy. 
Cost: $30
Sign up here for our daily Cleveland email and be the first to get all the food/drink/fun in town.