Once again we are ready to greet a new year with all the excitement of a small child eagerly awaiting the first day of school. Okay, maybe we're not that excited but we are saying goodbye to the old, which means new beginnings and new resolutions. You know... those things you say you're going to do but never do? Things like not drinking anymore (hahahaha) or losing 10lb, those ones. Well, aside from those, here are 10 Dallas resolutions you can actually follow through on.
1. We resolve to actually venture north of 635
To enjoy some of the great suburbs our city has to offer. What's that one city called again? Plano or something?
2. We resolve to run the Katy Trail at least once a week
Even in the face of stranger danger.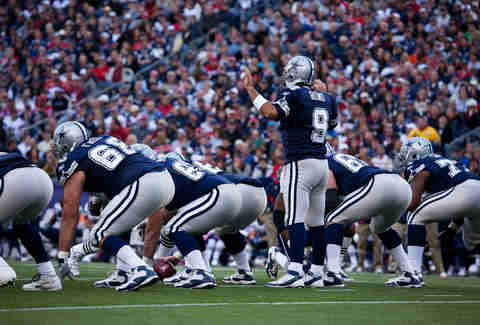 3. We resolve to keep supporting our sports teams
Even if we really hate them sometimes... and by sometimes, we mean all the time. Here's looking at you Cowboys.
4. We resolve to stop drinking coffee only from chains
In order enjoy some of our phenomenal local shops like Houndstooth, Cultivar, and Ascension.
5. We resolve to stop drinking (as many) carafes of mimosas at Villa-O on Sunday
Because Hangover Monday is just not worth a Sunday Funday.
6. We resolve to not let weekly happy hour turn into happy hour(s)
Oh, $2 wells at Quarter Bar, we can't quit you.
7. We resolve to explore more neighborhoods
Like The Cedars, Bishop Arts, and Deep Ellum instead of defaulting to Uptown. Stop being so basic, bruh.
8. We resolve to at least try and use the DART Rail once
And let's not forget the trolley in Uptown (it's not just for tourists).
9. We resolve to stop making fun of girls in uptown who talk with "vocal fry" and dress like Kardashians
Wait, no we don't.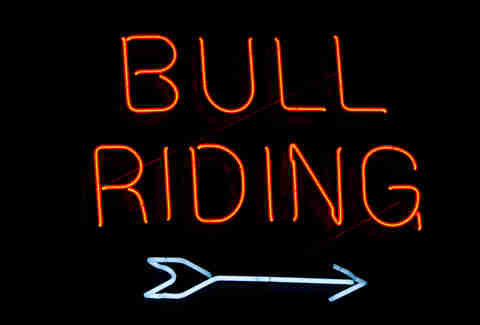 10. We resolve to embrace our Texas heritage by going to Billy Bob's at least once
And riding the mechanical bull a la John Travolta in Urban Cowboy (Concrete Cowboy in Uptown doesn't count).
Sign up here for our daily Dallas email and be the first to get all the food/drink/fun DFW has to offer.
David Maez is a freelance writer at Thrillist, coffee junkie, entrepreneur, and Porsche enthusiast who enjoys a nice pair of slacks. Follow him here: @davidfmaez