Texas makes road tripping a little more difficult than most states with its sheer mass and monotonous scenery.  However, if you have a few days off and want to disconnect from the world for a bit -- or just take a break from Dallas -- here are the nature-centric spots worth powering through to, most within a six-hour trek. So turn off the technology and get in tune with your surroundings.
Distance from Dallas: 184 miles, 3-hour drive
Here in Texas, the word "foliage" has little to no meaning. However, just a few hours and one state-line away, you'll discover just how Oklahoma can do at least one thing right. The tiny town that houses Beavers Bend tends to have festivals in the fall to celebrate this beautiful change in nature. 
Distance from Dallas: 325 miles, 6-hour drive
This is one of the farther ones on the list, but totally worth the extra distance covered to get there. They offer events, trails, cabins, and campgrounds (so you're able to pick how you'd like to sleep). With all of the caves and crevices hidden throughout the park, you can get in the mind of the bands of Confederate guerrillas that would hide out before raids during the American Civil War. WELCOME TO ARKANSAS!
Distance from Dallas: 207 miles, 3.5-hour drive
McKinney Falls State Park, just outside of Austin, offers the perfect excuse to go chasing waterfalls for the weekend and to stop sticking to the rivers and the lakes that you're used to. And if the scenery isn't enough, there's plenty of stuff to do and see in Austin.
Distance from Dallas: 141 miles, 2.5-hour drive
Take a lovely date on a walk around the lake. Most people tend to forget about going to lakes for recreation after summer-time-Texas-hell is over. Possum Kingdom offers everything for romance and sport without much distraction. Or attempt to recreate the amazing cliff diving challenges that Red Bull put on a few months back.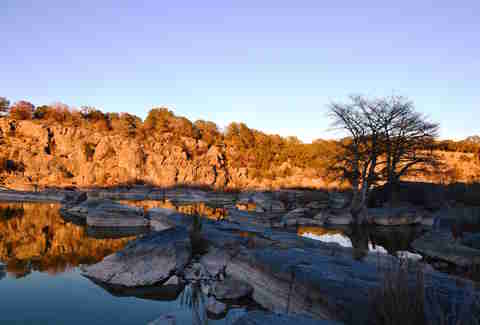 Distance from Dallas: 250 miles, 4-hour drive
Just southwest of Austin lies another simple road trip away with nature. Pedernales (PER-dan-al-is, pronounced nothing like how it looks) takes away that feeling that you're in Texas. Suffice it to say, some of the best sunsets and stargazing deep in the heart of Texas
Distance from Dallas: 171 miles, 2.5-hour drive
Texas' ONLY natural (non man-made) lake is right near the edge of the state-line. Some will argue, though, that this "lake" more closely resembles a swamp. The east-Texas trees peak through the lake and all around the state park and offer an ample amount of shade. You're even close enough to hop into Louisiana and hit the penny-slots after enjoying camping.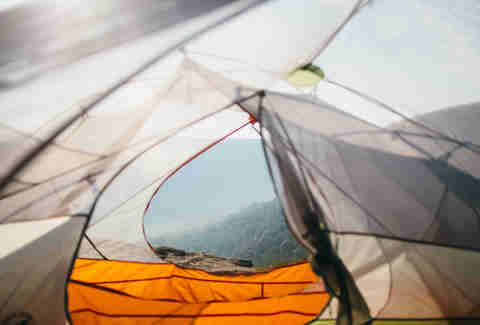 Distance from Dallas: 350 miles, 5.5-hour drive
The Ozark-St. Francis National Forest stretches through 16 separate counties in Arkansas and offer numerous outdoor activities. From horseback riding trails to places for canoeing or mountain biking, there's always something to do and 1.2 million acres to explore.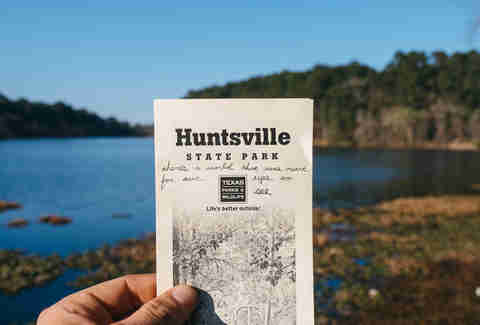 Distance from Dallas: 183 miles, 2.5-hour drive
Don't let the fact that the state penitentiary is in the same city scare you from exploring all 2,000+ acres that the state park has to offer. These East Texas Pineywoods sit between Lake Conroe and Lake Livingston and have plenty of room with 21 miles of trails, screened shelters, or 160 various campgrounds.
Distance from Dallas: 520 miles, 7.5-hour drive
Release your inner hipster and head to the outskirts of West Texas to Marfa. The tourist trap leaving Texas is chockfull of attractions, activities, and festivities. It's well worth the extra couple hours of a drive. And just in time for Halloween, the Marfa Ghost Lights are the perfect reason to head out there this fall. 
Sign up here for our daily Dallas email and be the first to get all the food/drink/fun DFW has to offer.
Lucas Buckels is a freelance writer, scoundrel, and scruffy looking nerf herder.