2019 is flying by, but don't let it get away from you; make it a point to make some solid Dallas memories this season. There's plenty of ways to do that in the next few months, and we've picked out the best of the best for you to cram your calendar with, including a trip to the State Fair of Texas, a visit to Fright Fest at Six Flags Over Texas, and a stroll at the Dallas Arboretum. Here are all the ways to make this the most memorable fall ever. 
Thursday, September 19
Dallas Museum of Art
The Office is coming to the Dallas Museum of Art -- no, the cast won't be there, but the museum is putting an Office spin on its Second Thursday event. You'll find the Finer Things Club on Level Two, where you'll be able to explore art and discuss culture; you can also make some art yourself, and participate in Pam's Art Show. Of course, there will be an Office-themed menu, including Schrute Farms beet salad and Angela's double fudge brownies. 
Cost: Tickets are $5
Thursday, September 12 - Sunday, September 15
Downtown Grapevine
Grapevine's GrapeFest is back for its 33rd year. It doesn't matter if you're a fan of wine, Grapevine is always a fun outing. Drink some wine (or beer) and take a stroll through Grapevine's historic downtown; there will be concession stands to grab a bite, as well as live music and carnival rides. 
Cost: Single-day admission is $8. Admission is free on Thursday. 
Saturday, September 14
Trinity River Corridor
You'll be wowed on Saturday when you see kites fill the air in front of the Dallas skyline. There's no age limit here -- all are welcome at the festival. Make sure you get there early because the city of Dallas will be giving away free kites while supplies last. There will also be food truck zone, a bounce house, and other activities. 
Cost: Admission is free. 
Sunday, September 15
SMU Tennis Complex
The Dirk Nowitzki Pro Celebrity Tennis Classic is back for its fourth year; Nowitzki will be joined by his former Dallas Maverick teammate Steve Nash, but the list of those expected to play in the classic includes athletes, actors and more. It makes for a fun afternoon, and you never know who will show up.
Cost: Admission is $20.
November 2
Fort Worth
For NASCAR fans, nothing gets your heart pumping like a big race day -- and the Monster Energy NASCAR Cup Series is sure to be the most thrilling yet. That's why Marriott Bonvoy members are invited to take in all the action from some prime seats: in a suite at the Victory Lane Club. Here, you'll be treated to gourmet cuisine, plush seating, and even have the chance to cruise around the track during a Sunday morning pace car ride. Marriott Bonvoy offers benefits and experiences at more than 7,000 hotels across the globe, so you're bound to find a perk that fits your lifestyle. Of course, they've got you covered on where to stay over the big race weekend, too.
Cost:  Starting bid at 50,000 points. Auction terms apply.
Thursday, September 19 - Sunday, September 22
Addison Circle Park
If you've never been to Addison's Oktoberfest, you need to go this year -- and if you've been before, you know what a great time it can be. The festival features beers from all over the world, turkey legs, German fare, live music and more. It's not required, but wearing your lederhosen is certainly encouraged. 
Cost: General admission is $10. Admission is free on Thursday and Sunday.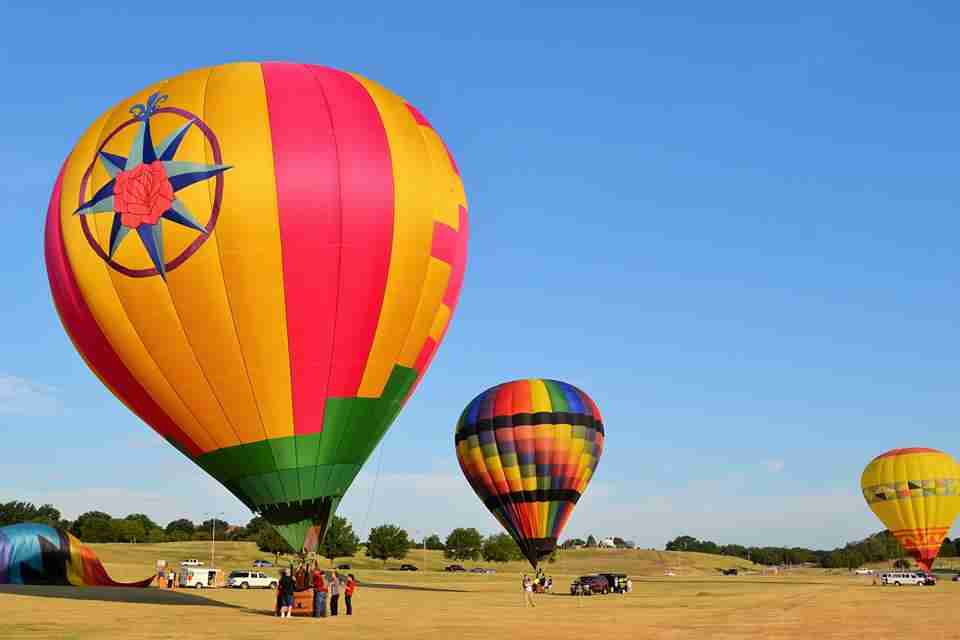 Friday, September 20 - Sunday, September 22
Oak Point Park
This year the Plano Balloon Festival turns 40, and to celebrate they're doing it big. The festival features dozens of hot air balloons, fireworks shows, sky divers and plenty of other activities. We recommend going early in the morning or around sunset for awesome views. If you like to run, the festival is also hosting several races ranging from a 1K to a half marathon.  
Cost: Tickets are $10. 
Friday, September 20 - Sunday, September 22
Holy Trinity Greek Orthodox Church
At the Greek Food Festival of Dallas, one of the best food festivals in North Texas, you'll find it all. Of course, they'll be serving up delicious Greek food like baklava and gyros. But you'll also get a chance to explore Greek culture through dance, art, music and more. Come with an appetite for this one. 
Cost: General admission is $9. 
Saturday, September 21 - Sunday, November 3
Six Flags Over Texas
A trip to Six Flags is always a fun time, and it's even better during the fall when the park transforms for Fright Fest. Even if you don't like riding roller coasters, you'll find plenty to do -- like going through haunted houses and scare zones -- that'll spook you out to get in the mood for Halloween. 
Cost: Tickets start from $50.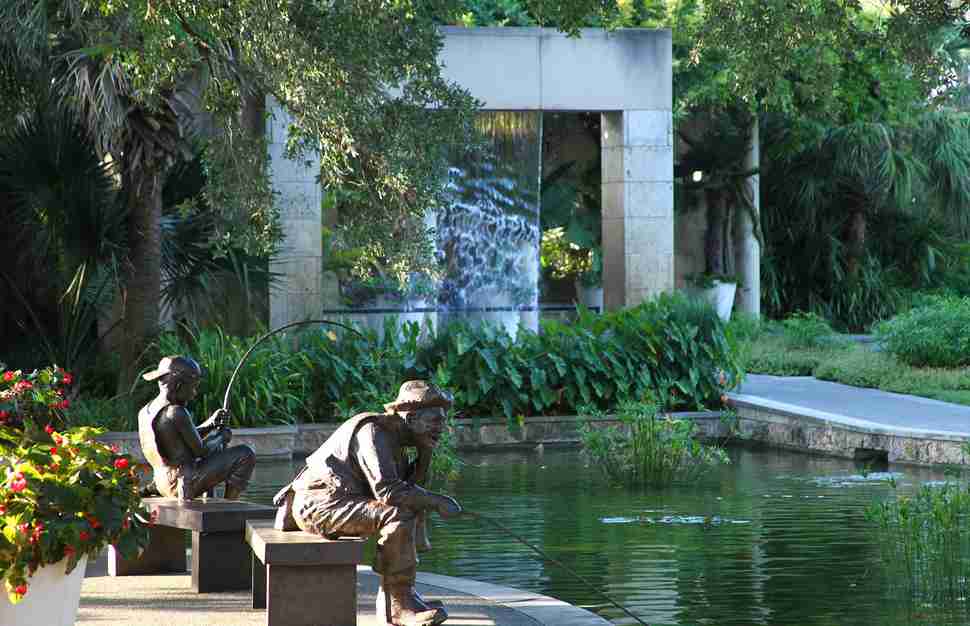 Starting Saturday, September 21
Dallas Arboretum
One of the best times to visit the Dallas Arboretum is during the fall. It's not too hot, not too cool, and the flowers and greenery are just as impressive as ever. Fall at the arboretum is also a great time to come out, and take some pictures with the pumpkins. Make it a date, or an outing with family or friends. 
Cost: Tickets start from $15.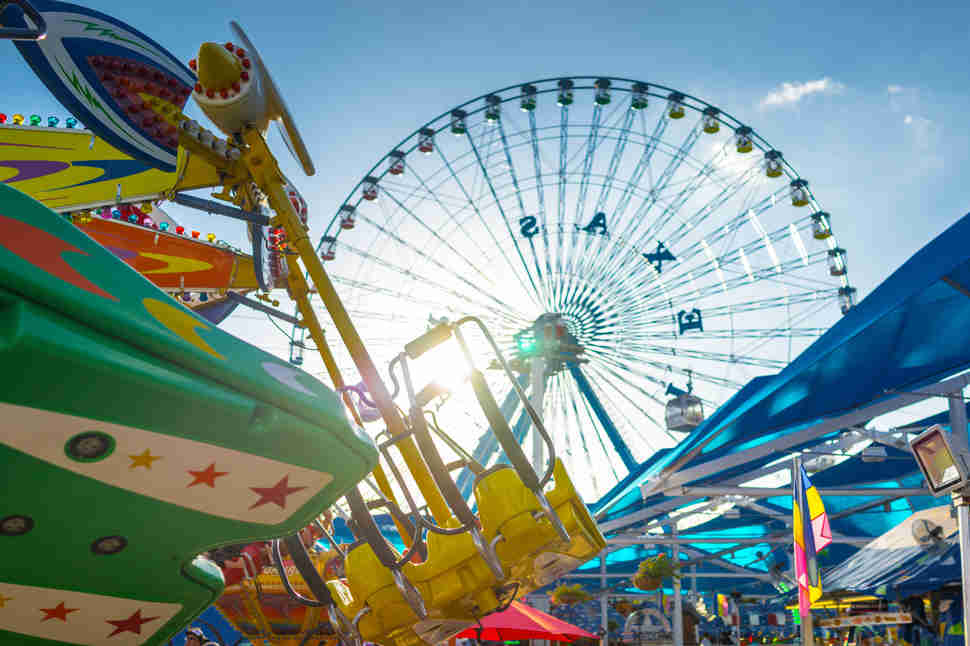 Friday, September 27 - Sunday, October 20
Fair Park
We're lucky here in North Texas that the State Fair of Texas is right here in our backyard. A day at the state fair is always a fun time, filled with Fletcher's corny dogs, root beer, carnival rides, and Midway games. Be sure to check the calendar before coming out to see if there are any live shows you want to catch.
Cost: General admission tickets are $16. 
Saturday, September 28
Deep Ellum Art Co.
More than 100 local artists will be showing off their work at the Dallas Pancakes and Booze Art Show. While you're checking out the art, enjoy some free all-you-can-eat pancakes, live music and booze. There will also be live music and performances throughout the night as well as live body painting.
Cost: Tickets are $10 at the door; cash only. 
Thursday, September 26
Shops at Willow Bend
Did you know you can drink at the Shop at Willow Bend now? That's right: You can walk and shop through the mall with a beer in hand. At the Plano Beer Walk, you can enjoy craft beer samples at more than a dozen stops throughout the mall. There will also be live music, freebies, and more throughout the evening. 
Cost: Tickets are $14.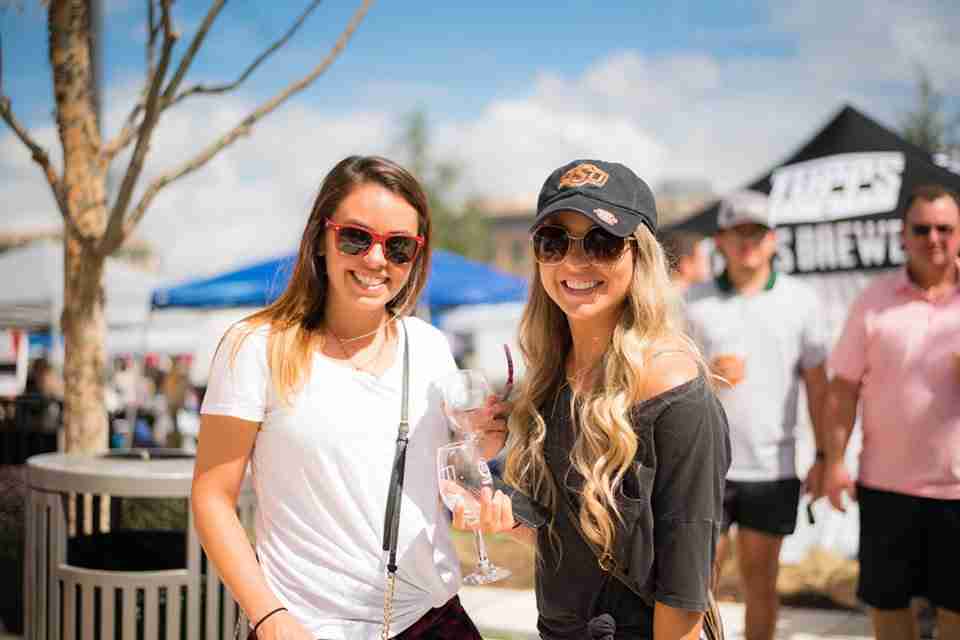 Saturday, October 5
Shops at Willow Bend 
After a successful first year, the Plano Food and Wine Festival is back for another year. The festival features 100 wines, and bites from more than 25 of the best restaurants in the area. There will also be grape stomping competitions, as well as culinary and mixology demonstrations. 
Cost: General admission is free. Food only passes start from $30. 
Saturday, October 5
Dallas Farmers Market
Carne asada, fish, shrimp, veggie -- you'll find all sorts at Tacolandia, which features tacos from some of the best restaurants in Dallas. Cash bars will be open serving up beer, wine, and cocktails to wash everything down, and there will also be live music throughout the afternoon. Get your tickets early because this one could sell out. 
Cost: General admission is $35. 
Friday, October 18 - Sunday, October 20
Irving Convention Center
If you're into comics, sci-fi, horror, anime, gaming, or all of the above, Dallas Fan Days is where you need to be this weekend. The event features celebrity guests, vendors, and activities, in addition to just being a chance to get together with other fans of pop culture. Cosplay is not required to get in, but it is strongly encouraged. 
Cost: Single-day admission is $20. 
Saturday, October 26
AT&T Stadium
Why sit at home and watch a Netflix movie when you can see 10,000-pound trucks race and soar in the air? It's loud. It's intense. And it's going to be truckloads (yes, this situation warrants a pun) of fun. Even if you're not really into monster trucks, it's definitely an experience seeing in person. 
Cost: Tickets start from $25. 
Saturday, October 26
Toyota Stadium
Normally a soccer stadium, this weekend Toyota Stadium is transforming into a Friscovania, where you'll find games, live music, a haunted carnival and more. Don't forget to wear a costume, because there will be a contest with prizes for the winners.
Cost: Tickets are $15.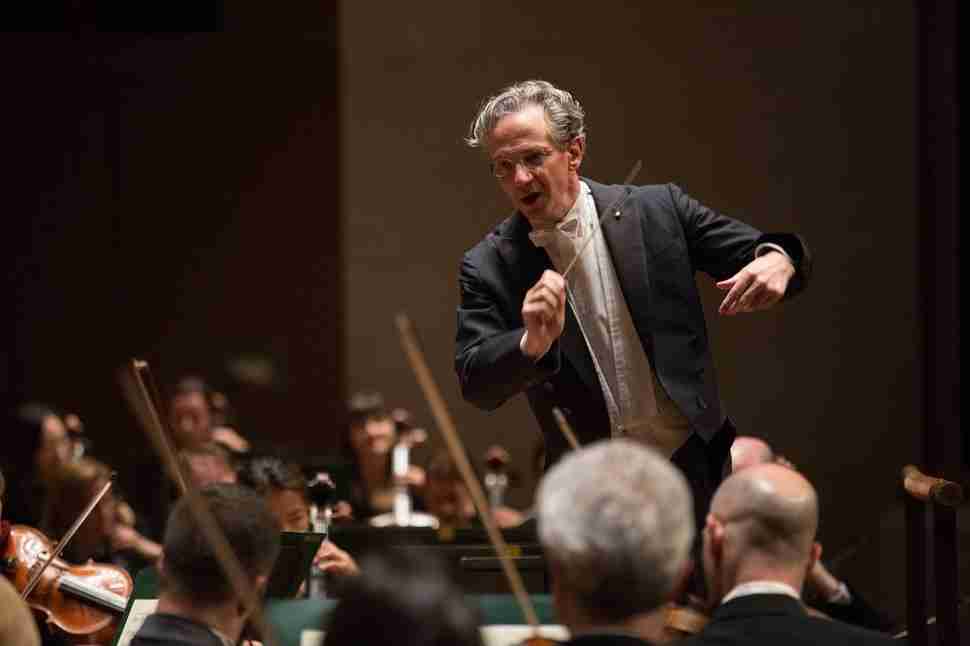 Thursday, October 31 - Sunday, November 3 
Meyerson Symphony Center
If you don't feel like going out to the bars on Halloween, or you're too old for trick or treating, we have just the thing for you. Head out to the Meyerson Symphony Center, where they'll be screening Tim Burton's The Nightmare Before Christmas set to live score. 
Cost: Tickets start from $44. 
Friday, November 8 - Sunday, November 10
The Bomb Factory
This multifaceted, weekend-long event will feature a blend of storytelling and live music, all courtesy of Texas Monthly and VisitDallas. Friday's event, Texas Monthly LIVE, will feature the magazine's editors and contributors performing onstage to a live band; on Saturday, there'll be interviews with Texans who range from Grammy winners to cancer immunologists, followed by a concert showcase headlined by Leon Bridges. Sunday closes out the festival with a free event in the park, with live music, food trucks, and interactive pop-ups. 
Cost: Weekend passes start at $150; concert tickets start at $50
Saturday, November 16
Fort Worth Museum of Science and History
The Fort Worth Museum of Science and History's Mad Scientist Ball is throwing a ball. At the Mad Scientist Ball you'll find live music all night, dishes from some of the best chefs in the area, and you'll get to be a mad scientist by trying out some experiments. Bring a date or round up your squad to explore the museum. 
Cost: Tickets are $250 or $100 for those under 30. 
Wednesday, November 27, and Friday, November 29 - Sunday, December 1 
Meyerson Symphony Center
The Dallas Symphony Orchestra knows how to play a movie's live score and they do it well. If you haven't been to one of their performances with a screening, you've been missing out. This week, they'll perform a live score of Harry Potter and the Sorcerer's Stone. 
Cost: Tickets start from $44.
Sign up here for our daily Dallas email and be the first to get all the food/drink/fun DFW has to offer.