We made it, guys. Summer is winding down. The 100-plus degree days are behind us, and soon sweater weather will be in full force. With the better weather also comes dozens of things to do. It's the beginning of season for teams like the Mavericks, Cowboys and Stars. Some long-awaited concerts roll into the area including Bruno Mars and Taylor Swift. And of course, it's time for the State Fair.
Recommended Video
HearseCon Is the Biggest Hearse Event of the Year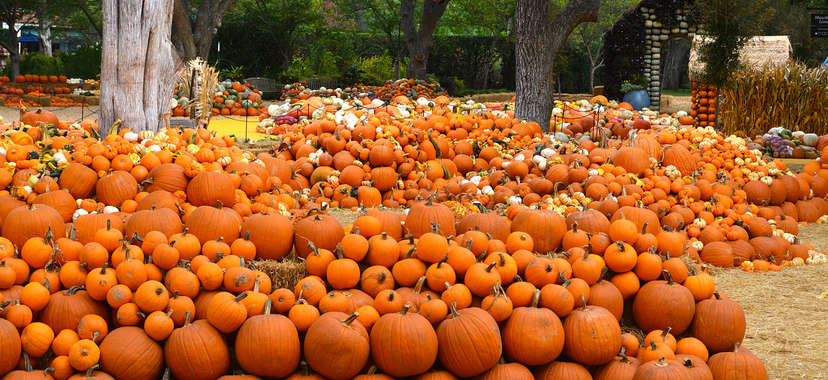 All season long
Dallas Arboretum and Botanical Garden
Every season is different at the Dallas Arboretum. In the fall, you can't miss a walk through the pumpkin patch. Whether it's a date with a significant other or a day out with the family, you'll find peace along the greens -- and some serious photo ops for the 'gram.
Cost: Tickets start from $15.
September 7-9
Downtown Dallas
What does the future of chocolate look like? Find out at the Dallas Chocolate Festival. Along with demonstrations and classes, you'll find chocolate from all parts of the world including Ecuador and Italy and right here in Dallas. Get ready to give your sweet tooth a workout.
Cost: Tickets start from $35.
September 8
American Airlines Center
UFC 228 comes to Dallas in September. These fights can get pretty brutal on TV -- and they're even better in person. Not only is this a great chance to see the action up close, but also a night to get your bang for your buck and see 10 fights in one night.
Cost: Tickets start from $70.
September 13-16
Grapevine
If wine is your drink of choice, this is the festival for you. But even if it's not, you'll still find plenty to see and do here. Grapevine's annual Texas wine festival features more than just whites and reds. You'll also find live bands, carnival foods and rides, and midway games.
Cost: Tickets are $8.
September 16
American Airlines Center
While we're all patiently waiting for the next season of Game of Thrones, the Game of Thrones Live Concert Experience will give us something to look forward to in the meantime. The concert features a full orchestra and choir while spectators watch a visual experience of the Seven Kingdoms. The reviews from other cities have been positive so you don't want to miss this one-of-a-kind experience.
Cost: Tickets start from $20.
September 20-29
Uptown Dallas
Psychedelic Robot -- a pop-up interactive museum featuring photography, sculptures, Godzilla paintings, and art in several other media -- has already sold out its first day of one-hour passes in its run at the courtyard of the Hotel Crescent Court for good reason: it looks absolutely stunning. The work of folks like Denis Mikhaylov, Jojo Anavim, Mark Allen, the anonymous street artist Punk Me Tender, and many more will be on display.
Cost: Tickets start from $35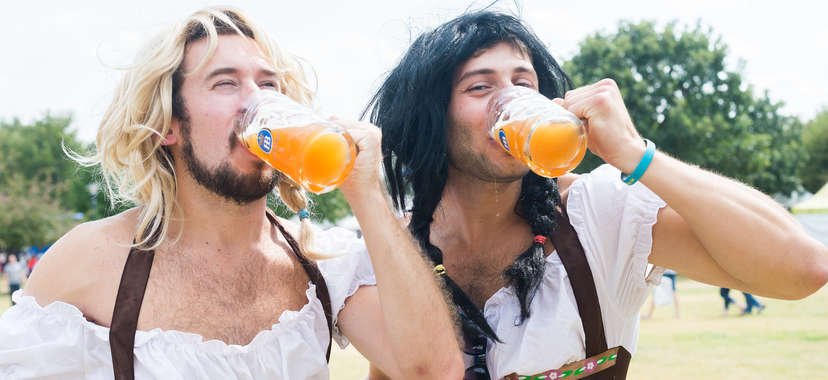 September 20-13
Addison Circle Park
You don't need to fly to Germany for an awesome Oktoberfest. We have one right in our backyard in Addison. The annual beer festival keeps getting bigger every year. Try new beers and chow down on bratwurst, pretzels, German latkes, all while listening to some great live music. Prost!
Cost: Tickets start from $10.
September 23
Globe Life Park
The Rangers won't be going to the playoffs this year. This means their season ends in September and their last home game of the year will be September 23. The last home game of the year is also known as Fan Appreciation Day across MLB so go check out what the team has in store for you.
Cost: Tickets start from $22.
September 28-October 21
Fair Park
Perhaps the best part of fall is going to the State Fair. There's nothing better than spending a day in Fair Park with a corn dog in hand and a homemade root beer in the other. From the midway games to the auto show to the concerts and the crazy fried foods, it's always a good time.
Cost: Tickets start from $16.50. Local grocers may offer discounts.
OCTOBER
Starting October 4
American Airlines Center
October marks the beginning of hockey season, which means it's time to put on your hockey sweaters (that's that what they call jerseys in hockey) and cheer on the Stars. Their home opener is October 4, but if you can't make it that night, there will be several chances to see them play well into next year.
Cost: Tickets start from $15.
October 5-6
AT&T Stadium
Taylor Swift's Reputation Tour finally comes to North Texas. Tickets to see her perform have been highly sought after, but D-FW is in luck because she'll be playing two nights. She'll be joined by Camila Cabello and Charli XCX, plus you never know if Swift will bring out a special guest.
Cost: Tickets start from $50.
October 13
Dallas Farmers Market
One ticket, all of the tacos. More than 35 vendors will gather in Dallas Farmers Markets for an epic taco festival. Tacolandia will also have some live music and drinks available for purchase. This event sold out last time and people were turned away, so buy your tickets early.
Cost: Early bird tickets are $25; tickets are $45 the day of the event.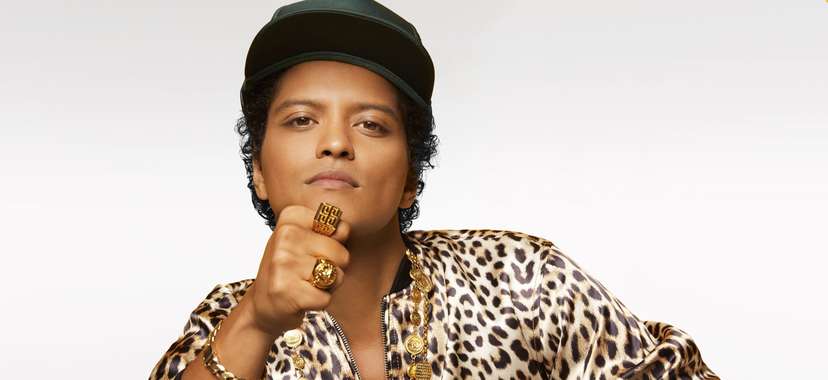 October 14-15
American Airlines Center
Bruno Mars performed in Dallas last October, and he's coming back for another round -- actually two rounds as he'll be performing on back-to-back nights. We can't make any promises about the setlist but we know you'll be "drippin' in finesse" all night.
Cost: Ticket prices vary.
October 14
Downtown Fort Worth
There are many ways to make a michelada. Of course they all start with beer, but after that it gets creative. You can add some Clamato juice, some lime juice, some hot sauce, and even some veggies. Sample some spicy drinks by D-FW restaurants at the Michelada Festival, plus you could also win some free prizes while you're there.
Cost: Free
October 20-ongoing
American Airlines Center
The Dallas Mavericks begin their season at home on October 20 against the Timberwolves. There's a lot to look forward to this season including the Mavs' newest player Luka Doncic and what will most likely be Dirk Nowitzki's final season. Be sure to make it to a game this season because you don't know if Dirk will retire after this one.
Cost: Tickets will go on sale soon.
October 26
American Airlines Center
Whether it's in film, TV, or on his own stand-up, Kevin Hart knows how to make people laugh. His The Irresponsible Tour hits Dallas in October for a night that will be full of laughs. His performances have been selling out across the country so get your tickets early.
Cost: Tickets start from $61.50.
 
October 26-27
Klyde Warren Park
Do you think you could try samples from 20 different Dallas-area restaurants in one night? Find out for yourself at Park & Palate. The event will also feature 20 different spirits, local brews, and wines. One ticket gets you access to try all of them, so come hungry, come thirsty.
Cost: Tickets are $75.
October 28
Dos Equis Pavilion
D-FW's own Post Malone returns to North Texas for what he's calling Posty Fest. The show will feature him and Travis Scott. With hits like "Better Now" and "Rockstar," Post has been one of the most popular artists of the last year, and tickets are going fast so you don't want to miss this one.
Cost: Look for tickets on secondary markets.
NOVEMBER
November 7
American Airlines Center
It seems like you can't escape hits by Twenty One Pilots on the radio. That's because they're one of the hottest bands out there right now. Because of that, these tickets are a hot commodity, so if you can get your hands on them this is a show you do not want to miss.
Cost: Check secondary markets for available tickets.
November 22
Downtown Dallas
If you don't like the guilty feeling that comes with overeating on Thanksgiving, why not get a workout in before you eat? Join thousands of runners and walkers as they take the streets of downtown Dallas on Thanksgiving morning in either a 5K or an 8-mile race. At least this way, you won't feel guilty about that second slice of pumpkin pie.
Cost: Starting from $29.
November 22
AT&T Stadium
For many North Texas families, Thanksgiving dinner/lunch/dunch revolves around the Cowboys game. For many Dallasites, going to a Cowboys Thanksgiving game is considered a bucket list item. Cross it off your bucket list this year when the Cowboys take on the Washington Redskins on Turkey Day.
Cost: Tickets start from $40.
Sign up here for our daily Dallas email and be the first to get all the food/drink/fun DFW has to offer.