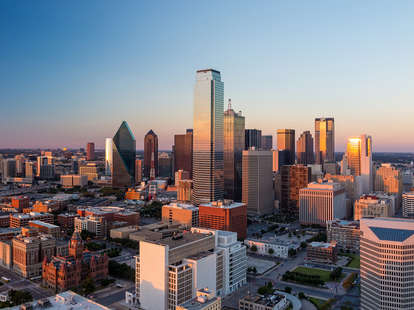 From those angst-ridden teenage years figuring out how to escape the suburbs, to the point where you see your 40th birthday on the horizon and need to figure out which suburb to move to, there are certain milestones that everyone will experience when living in the D-FW metroplex. At least you know that you aren't alone. These are the seven important stages of life that every Dallasite will go through starting from the moment you clicked your cowboy booted heels together.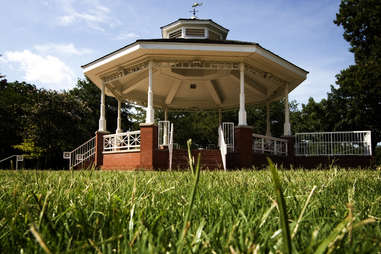 Stage one: 'Get me out of this lame suburb' phase
Where you're living: Plano, Hurst-Euless-Bedford, Mesquite
Where you're going out: Whichever sports bar is open past midnight, all-ages skateparks
Your mantra: "I can't wait to live in a real city."
Go-to activity: Clove cigarettes, constantly having your headphones on, drinking coffee at Denny's
You grew up in a suburb and you feel suffocated. You read about the music scene in places like Brooklyn and Los Angeles and dream of one day hanging out around other misanthropic artists who fled to the big city. The big bright lights of Downtown are calling your name and you feel like a real city dweller when you take the DART light rail. You get confused by all the one-way streets in Downtown Dallas.
Stage two: Discovering Deep Ellum
Where you're living: Deep Ellum, aka somewhere nearby that you can afford
Where you're going out:Trees, The Bomb Factory, Three Links
Your mantra: "Not sorry I party!"
Go-to activity: Concerts, more concerts, eating donuts from Glazed at 3am, eating pizza from Franzini's at 3am
You once had your parents drop you off in Deep Ellum for a concert, and they told you that they were worried about your safety. You learned that the only thing they need to worry about is forgetting earplugs or eating too many noodles at Monkey King. Now, you walk down Elm St and see people hanging out on the patio of Three Links and Anvil Pub and you feel like you maybe have found your tribe.
Stage three: 'I'm gonna move to ______' phase
Where you're living: someone's couch in East Dallas, Lakewood, or Addison
Where you're going out:Double Wide, Wits End, FOE
Your mantra: "I'm moving to a place with some real culture."
Go-to activity: Drinking as much cheap whiskey as you can, checking Craigslist ads in San Francisco, New York, Los Angeles, and Chicago for cheap rooms to rent, plotting your new artistic rebirth in a cool city
You have probably been through at least one nasty breakup and have watched college friends accept jobs in far-off cities by this point. You watch shows set in hip cities about struggling artists learning to scrape by and you just know that you can make it with your Etsy store no matter where you go. You joke about how easy it is to live off the value menu and think that even sounds kind of fun, if not completely nutritionally irresponsible.
Stage four: "I miss Dallas" phase
Where you're living: A kitchen pantry or crawl space in Oakland (or equally "affordable" city)
Where you're going out: The corner bodega that sells Mad Dog and allows you to pay with pennies
Your mantra: "Can you spot me until next week?"
Go-to activity: Trying to forget about how much fun eating is, going to shows and hoping they don't charge for water, asking people if they are going to finish that piece of pizza
You've made it. You physically live in New York City or San Francisco or Portland. Emotionally and spiritually, you're putting on a brave face while you curl up into a 10ft by 10ft space that you're paying $600 a month to rent and trying to be silent while you weep over memories of driving to Target and swimming in a pool in a backyard without a care in the world. Your lofty artistic vision is quickly taking a back seat to just wishing more than anything you had access to a free washer and dryer.
Stage five: Coming back to Dallas
Where you're living: Your parent's house or the spare room of a friend that got a good job straight out of college
Where you're going out: The grocery store, wherever you find out that they have cheap beers, job interviews
Your mantra: "I don't have to share a bathroom with five roommates?!"
Go-to activity: Untucking your tail from between your legs, applying for jobs, reconnecting with your friends you told would "never see you at this dump again"
You gave it a good shot. You lived hand to mouth and researched how much you can earn by donating plasma. You met some cool people but also that one guy who tattooed people in the backseat of his Honda. You realized that having to buy a small coffee just to have somewhere to sit and use the bathroom and cry a little bit is not awesome. You're back and all you want to do is eat at Whataburger for every meal for the first few weeks after you return.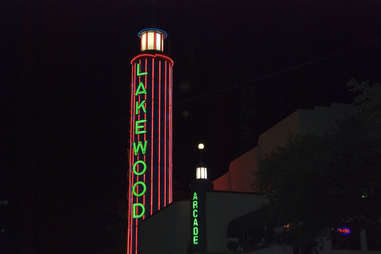 Stage six: Finding where all the aging hipsters live
Where you're living: Oak Cliff, East Dallas, Lakewood, The Cedars
Where you're going out: Literally anywhere you want because you have a job and can pay rent and still go out... but mostly, Lakewood Landing
Your mantra: "My plans for the weekend are mainly brunch and IKEA."
Go-to activity: Getting a dog, starting to buy furniture that didn't belong to anyone else before you, brunch
You got your legs back under you and feel like a vaguely productive member of society. You wince as you check your credit score for the first time in your life. Sure, you're not a world-renowned performance artist. But you also grilled steaks in your backyard (or patio) this weekend and went to bed before 3am like grown-ups do. If this is what selling out feels like, you could get used to it.
Stage seven: Wondering which suburb is the 'coolest'
Where you're living: Richardson, Plano, Fort Worth
Where you're going out: Nice restaurants, art museums, Klyde Warren Park, Twilite Lounge
Your mantra: "C.R.E.A.M. (Comfort Rules Everything Around Me)"
Go-to activity: Becoming obsessed with real estate websites, caring about things like school districts, visiting the new food truck park that just popped up in your neighborhood
You never thought this day would come. You see things like home ownership and savings accounts in your near future, and they excite you. You probably should apologize to your parents for spray painting "SKATEBOARDING IS NOT A CRIME!" on your bedroom wall when you were 14. You pay extra for concert tickets to ensure that you will get to sit down for the show. You might invest in that really nice grill you've had your eye on. You respect the kids while also kindly asking them to stay off of your future lawn. And it feels great.
Sign up here for our daily Dallas email and be the first to get all the food/drink/fun DFW has to offer.
Amanda Cobra has perfected the art of moving an entire apartment inside a compact car. Follow her on Twitter @amandacobra