Dallas just doesn't do subtle. Whether it's hairstyles, flashy cars, mega mansions, or just being incredibly loud, Dallasites are nothing if not a very passionate group of people. There's topics like the Cowboys or BBQ that understandably stir up the passion of the city, but then there are a few more peculiar topics that, for whatever reason, resonate strongly with the average Dallas native. Know any secret traffic shortcuts?
Taco allegiances
Food is a huge deal in Dallas, and the battle of where the best Tex-Mex can be found is an ongoing skirmish. But it's tacos that can really divide people. Maybe you're a brisket-tacos-at-Mia's kind of person. Or perhaps you know one certain gas station that you swear does the best lengua tacos on the planet. Where your taco loyalty lies is a huge deal in the DFW metroplex.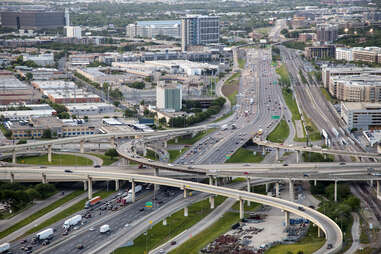 North or south of 635
LBJ Freeway, or 635, might as well be the Mason-Dixon line of Dallas. Sure, it's just a beltway that loops the city and should not tear families apart. But the connotations involved with living north of 635 (suburb-dwelling types) versus south of 635 (hip, Downtown types) make this a true cultural battleground.
Hating Houston
It's hard to identify exactly when in a Dallasite's life that he or she learns to hate Houston, but it's likely very early. If we're being honest, the two cities have far more in common than wildly different. Yet Dallasites (and Houstonians) will fight to the death over which city is better. And this is where we mention the fact that Houston has 10,000% humidity at all times and smells like a dirty diaper.
Plastic surgery
Sometimes cliches exist because they are rooted in truth. While Dallasites would love to convince you that they look so young because they just drink a lot of water and do yoga three times a week, it's more likely that there's been a nip here and a tuck there. Whether it's Botox, fillers, or a sneaky little round of lipo, Dallas looks unusually well-rested much of the time.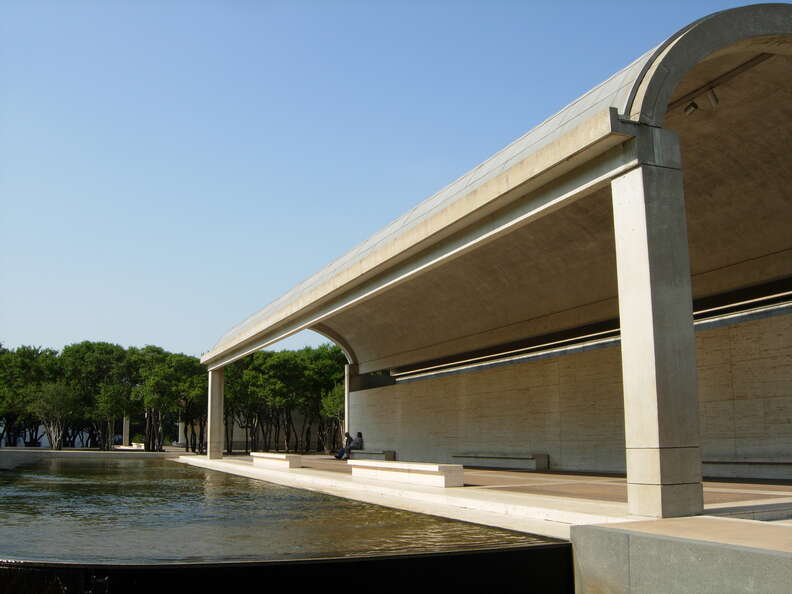 Dallas County versus Tarrant County
The Dallas-Fort Worth metroplex is one big blob on a map, but the cultural differences between Dallas and Fort Worth are vast and unexpected. While Dallas has the glory and the big money, Fort Worth secretly fancies itself a cultural hub, with world-renowned art museums such as the Modern and Kimbell.
Sitting on patios
No matter what the temperature may be, a true Dallasite values a table on the patio with an almost irrational passion. Whether it's 100 degrees, or whether tornado sirens are going off in the distance, if you build a patio, they will sit. Dallasites are the only people for whom eating indoors sometimes feels awkward.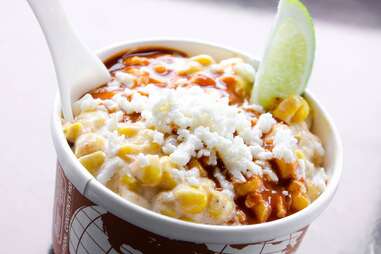 Elotes
If you grew up in Dallas, you've always thought of a white Styrofoam cup when the word "elotes" is spoken. It wasn't until later in life that you learned Dallas is unique in its corn-in-a-cup concoction (which, technically, is known as "esquites"). While most elotes are traditional corn on the cob rolled in spices, you will fight to the death to defend the honor of your favorite elotes cart and its proprietary mix of cojita and spices.
Traffic shortcuts
It's been noted that Dallas and Los Angeles have an awful lot in common. Among these similarities is a near-epic amount of gridlock traffic, which leads to a deep love of comparing traffic shortcuts. Dallasites guard their rush-hour traffic shortcuts like KFC guards its secret recipe.
The JFK assassination
No matter how much Dallas tries to distance itself from the tragic events of November 22nd, 1963, the city is forever tied to the assassination of JFK. But around that event has grown a cottage industry. Whether it's the conspiracy theorists who sell their handmade pamphlets near the site of the shooting, or hipster bars with names like Lee Harvey's, Dallas will never be able to completely distance itself from one of history's most notorious crimes.
High-end shopping
Dallas was built on oil money, and that oil money loves nothing more than a high-end designer boutique or department store. It's no coincidence that Neiman Marcus was born in Dallas. One trip through Highland Park Village will not only show you how the other half lives, but will also give you the chance to gawk at Chanel handbags that cost more than a new car.
Sign up here for our daily Dallas email and be the first to get all the food/drink/fun DFW has to offer.
Amanda Cobra is irrationally passionate about many things, and most of them are food-related. Help her feed her fat-kid cravings on Twitter @amandacobra.