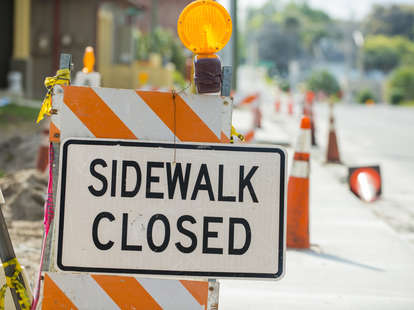 Kent Weakley/Shutterstock
As more and more non-Texans continue to flock to Dallas for the cheap cost of living, good jobs, and excellent food, it's important to remember that not everyone has what it takes to live in Dallas. Sometimes you just have to pack up your surfboard and go home. These are the telltale signs that someone just might not be cut out to live around these parts.
You're self-conscious about meat sweats
There's a whole other kind of sweating you will do in Dallas: the meat sweats, brought on by copious amounts of barbecue that you will consume because you just can't stop. It's that damn good; but then come those meat sweats.
You like to walk everywhere
Listen, we are working on the whole walkability thing, but bear in mind, the DFW Metroplex is bigger than Rhode Island and Connecticut combined. So whether or not you enjoy driving, you should probably at least accept it as a primary mode of transportation.
You think tacos are things in a crunchy shell with shredded lettuce on top
If you think this, please leave our state now. Tacos are delicious gifts filled with exotic meats like tongue and cheek meat topped with 8lbs of lime juice and cilantro. Anything else is heresy.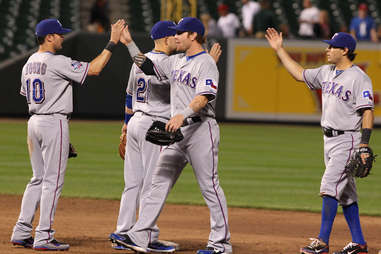 You have no love for live sporting events
Listen, it's fine if you're not a diehard sports fan. Even a casual sports fan can find enjoyment in sitting at The Temple and taking in an evening Rangers game in the summer. However, if you're one of those people on the Kiss Cam who is sitting and scowling, you might be in the wrong city.
You have a low tolerance for road construction
There are a few basic facts you need to know about Dallas. The main one is about the heat, but the second-most important one is that everything is under construction, always. No road project is ever done. Deal with it.
You don't have Southern manners
Holding the doors for strangers, helping a stranded motorist change their flat tire, saying "please" and "thank you," allowing people to enter and exit elevators and public transportation politely instead of charging at them like a wild buffalo... these are all important manners which need to be displayed in Dallas. If you don't exhibit these behaviors, we won't like you very much.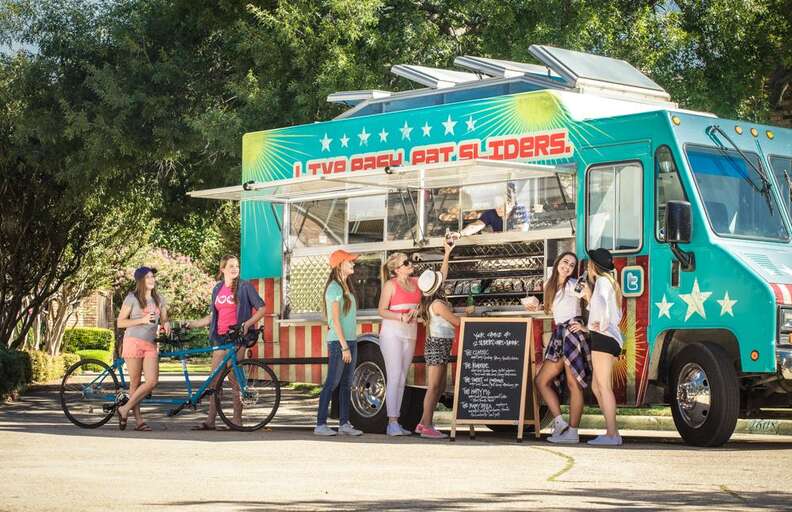 You're repulsed by eating food from a truck
Food trucks might as well be on our city flag. No matter what type of special event, music festival, wedding, sporting event, or even funeral (yes, it's happened) you are attending, there will be at least one food truck there.
You don't like dogs
Because living in Dallas means the room to have things like a yard, people in Dallas own and love them some dogs. Most bar patios allow patrons to bring their furry friends with them. Hell, there's even entire bars built around dog parks. So if you don't like dogs, you might find yourself in the doghouse, socially speaking.
You aren't capable of driving like you're in Mad Max: Fury Road
Listen, there are a lot of drivers in Dallas, and a lot of them let their Southern manners go out the window when it comes to driving on the highway. Merging can often take on a survival-of-the-fittest type vibe around 6pm on weekdays, so consider yourselves warned.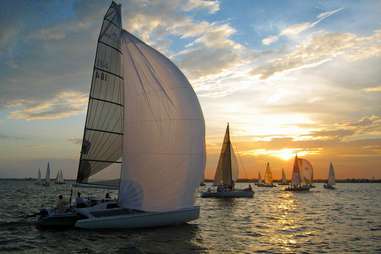 You're not a "lake person"
Being an eight-hour drive from the Gulf of Mexico and its beaches is a bummer, but we deal with it by subbing the lake in for the ocean. Summers in Dallas revolve around weekend trips to the lake and befriending people solely because they have a boat. There's even a certain category of beer affectionately known as "lake beer."
You are annoyed with marathons or marathoners
Dallas is a pretty active city, and because of that, there are marathons somewhere in the Metroplex nearly every weekend. This is great news if you're a runner. If you live in the neighborhoods where these marathons occur, however, it could mean you will be trapped in your neighborhood for an entire day on the weekends.
You scoff at eating corn out of a Styrofoam cup
You will notice a cavalcade of elotes carts in front of grocery stores and gas stations everywhere in Dallas. These carts sell delicious cups filled with boiled corn, crema, hot sauce, crumbling cheese, butter, and lemon pepper in generous amounts. You must learn to love elotes (if you don't already).
You can't talk over a mariachi band
You can't throw a rock in Dallas without hitting an authentic, delicious Tex-Mex restaurant. But with those restaurants comes the persistent possibility of a mariachi band popping up. Mariachi bands are amazing from a distance, or as part of the The Three Amigos, but learning how to continue your conversation over the ear-splitting sound of a mariachi band 2ft from your table is a truly Dallas skill.
You ride your bike without a helmet (or full body armor)
The good news is that there are plenty of trails and bike paths in the city that cyclists can use to explore the Metroplex. The bad news is that sometimes Dallas drivers aren't the best at sharing the road with cyclists. Probably best to stay on those nature trails.
You don't love road trips
With our central location and cheap gas, Dallas is a great place to live if you're the type who likes to jump in the car and head for unknown adventures. Driving merely an hour or two from Dallas in any direction is sure to lead you to something cool, quirky, weird, and fun.
Sign up here for our daily Dallas email and be the first to get all the food/drink/fun DFW has to offer.
Amanda Cobra is a Dallas-based writer who can cook you a nice chicken dish in the back of her car in the summertime.