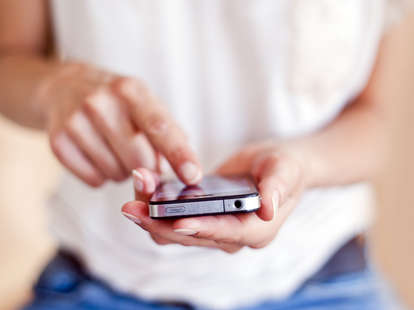 Remember the days when you had to reference paper maps, folded 14,000 times in your glove compartment, in order to get anywhere? Who can forget the feeling of the tornado sirens being your first warning that maybe it's time to put up the kite for the day? And that moment where you had to dig through your junk drawer in your kitchen to find a stained Chinese take out menu and physically dial a number and speak to a human to get food? Yeah, we're glad those days are gone, too, thanks in large part to this suite of handy smartphone apps that are sure to improve any Dallas dwellers' life on a daily basis.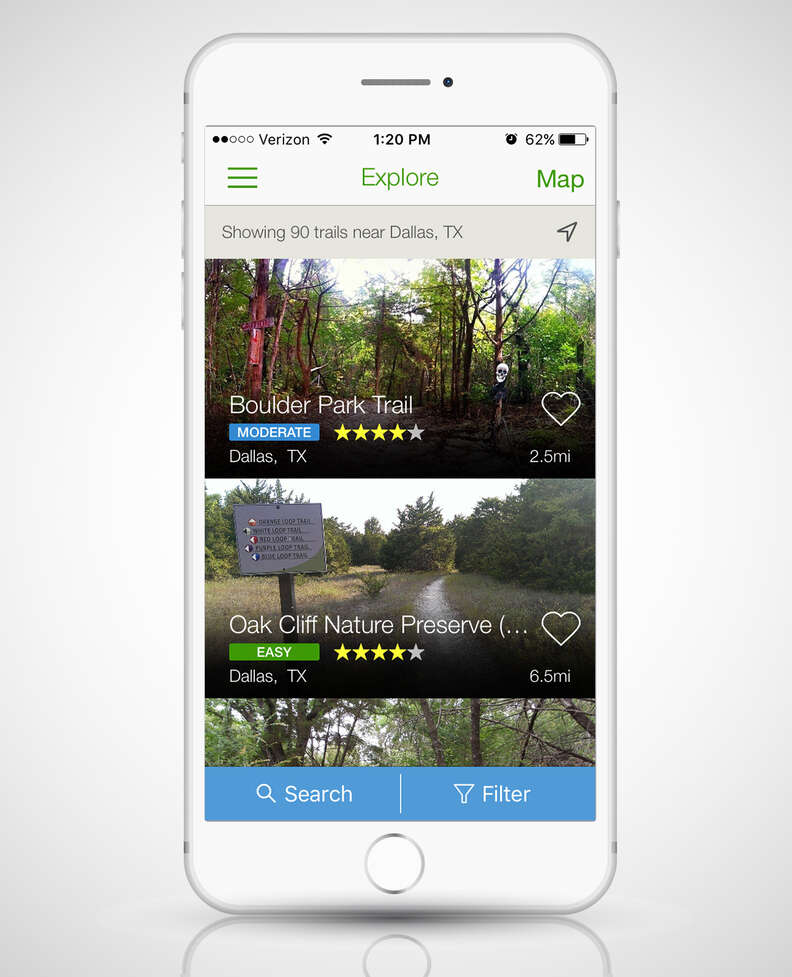 The great outdoors
All Trails
Free
iPhone and Android
Sure, North Texas is flatter than Hank Hill's posterior but there are actually some hiking trails which, if you squint hard enough, do kind of resemble hilly terrain. All Trails, in conjunction with National Geographic, helps you find the best hiking and biking trails and offers reviews from fellow trail users.
Storm
Free
iPhone
Life in tornado alley means having to always be on top of the weather. Weather Underground's Storm app is the weather nerd's dream. Beyond basic forecasts and radar maps, this app shows users a storm's specific path and wind speeds. Now if we only had basements to ride out said storms in.
Zyrtec Allergy Cast
Free
iPhone and Android
Each spring, the trees, flowers, and weeds of Texas band together in an attempt to make you scratch your own face off. But what they don't know is that we are onto them and this app will at least give you a heads up on which plants are out to kill you in the coming days.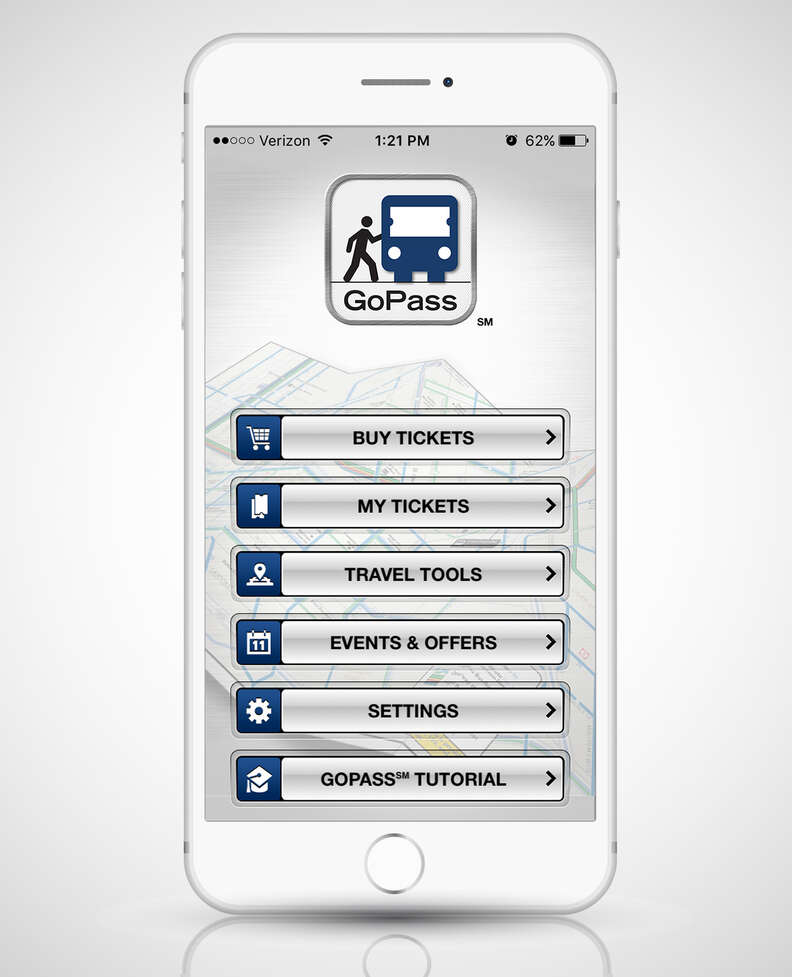 Getting around
DART GoPass
Free
iPhone and Android
It's easy to forget that Dallas has an extensive public transportation network when everyone is driving their massive SUVs and trucks. But the GoPass app helps riders figure out their DART journey whether it's via bus, light rail, or TRE.
Lyft or Uber
Free
iPhone and Android
Taxis are dead, long live ridesharing. A night out without having to worry about parking, paying meters, DWI's or trying to remember where you parked is a lot more fun than the alternative. Just try to ignore the goofy pink mustaches on the Lyft cars.
Maplets
Free
iPhone and Android
You know that the Dallas-Fort Worth metroplex is bigger than Connecticut and Rhode Island put together. So getting lost is pretty easy in the myriad of highways and byways in the area. Maplets allows users to download and customize maps to make not getting lost in DFW a little easier.
You gotta eat
Caviar
Free
iPhone and Android
It seems like every week a new food delivery app pops up in Dallas. What sets Caviar apart from the crowd is that they offer deliveries from higher end restaurants such as Bob's and Cane Rosso, all for a flat $4.99 delivery fee. So go ahead and order that porterhouse.
Door Dash
Free
iPhone and Android
Offering one of the widest selections of restaurants and with blazing fast delivery times, Door Dash is the go-to food delivery app for all Downtown Dallas office workers who are tired of eating soggy sandwiches from the sad deli in the basement of their building. Laziness never tasted so good.
Favor
Free
iPhone and Android
Favor's motto is "Get Anything Delivered" and that pretty much sums it up. While we're not entirely certain that if you requested a live goat to sacrifice for your upcoming Santeria ceremony, we can vouch for Favor being a lifesaver when you have the flu and all you need is more NyQuil, tissues, and soup.
Thrillist
Free
iPhone
Shameless -- but appropriate -- plug time. You're reading this now, so why not let us guide you through an epic food and booze journey with our handy app?
News (that doesn't involve tornadoes)
WFAA
Free
iPhone and Android
Sure, there's other local news stations in town. But WFAA is the undisputed king of DFW news. Not only is their local news and weather coverage on point, you also might get a bonus Dale Hansen editorial about how the Dallas Cowboys are stupid. Suggestion to WFAA: make a spin-off app that allows users to play "Pin the Mustache on McCaa".
Twitter
Free
iPhone and Android
Let's be real. You get 90% of your breaking news from Twitter. The land where "unverified" equals "probably true." Particular favorites to follow on Twitter include when Dallas Stars in-game entertainment wizard Grubes graces us with a live Tweet of high speed (or low speed) police chases.
SportsDay DFW
Free
iPhone and Android
A joint venture from Sports Radio 1310 The Ticket and the Dallas Morning News sports department, the SportsDay DFW app is a one stop shop for any Dallas sports fan. Read columns by writers like Evan Grant, Eddie Sefko and The Ticket's own Bob Sturm while simultaneously streaming live or archived Ticket broadcasts.
Pure Practicality
Venmo
Free
iPhone and Android
Pay your roommate for the rug that you spilled all that red wine on. Pay your mistress her hush money for the month. Pay off that bet about whether or not Marilyn Manson was on The Wonder Years (he wasn't). Basically, Venmo is the modern way to transfer money. Plus it means that you can transfer money while also getting to use the emoji of a flying stack of money.
SafeTrek
Free
iPhone and Android
Walking through a dark parking lot or alleyway never felt so safe! SafeTrek is an app which turns your cell phone into a mobile bodyguard. If anything scary does happen to you on your walk to your car, the app also summons police and first responders immediately and dispatches them to your location. SafeTrek has your back.
Pay by Phone
Free
iPhone and Android
Who carries cash, much less loose change, around with them anymore? Gone are the days of trying to fish out a quarter from between your seats in the land where french fries go to die to pay your meter. This app allows you to quickly and painlessly pay your meter and top up from the comfort of your table at the restaurant.
Burro
Free
iPhone and Android
Forget trying to beg friends on Facebook to borrow their truck for "just an hour or two" or trying to bribe your friends with beer and pizza to get them to move that new sofa you just bought. Burro is your new best friend with a truck. With a few swipes and taps, the insured and trained professional Burro drivers will have that new sofa in your place before you can say, "Thick crust or thin crust?"
Sign up here for our daily Dallas email and be the first to get all the food/drink/fun DFW has to offer.
Amanda Cobra really likes the Tom Petty song "Shadow of a Doubt (Complex Kid)" and feels like you should know that. Follow her on Twitter @amandacobra.