With the Dallas-Fort Worth metroplex having ballooned to over 7 million current residents, it's also easier than ever to find former Dallasites scattered all across the world. There's something you'll notice about them immediately: They all miss something about the Dallas-Fort Worth area terribly.
We took a survey of 30 former Dallas residents who were either born and raised in the city or spent a sizable amount of time living in the Metroplex. They have since scattered across the US and, in some cases, have even moved overseas. But when we asked them what they missed most about life in Dallas-Fort Worth, their answers were nearly unanimous.
NorthPark and the Galleria at Christmas
As a child growing up in Dallas, there's nothing more magical than visiting NorthPark or the Galleria during the holidays. No matter how long you've been away from the DFW metroplex, the memory of running up the sloped planters, sitting cross-legged waiting for the Scrooge puppet show to start or excitedly watching the real live penguins on display at NorthPark is a happy one. And ice skating around the four-story Christmas tree at the center of the Galleria's rink, gawking at its 450,000 twinkling lights is a mandatory DFW Christmas-time experience.
Opening Day at the State Fair of Texas
Sure, there are the Fletcher's corn dogs and hype about all the different things you never knew could be deep fried. But opening day of the fair is special for much more. It marks the end of summer and the start of fall weather and provides a perfect excuse to play hooky on a Friday and get that perfect shot of Big Tex welcoming you to a treasured Dallas tradition. But also yes, corny dogs.
If you've been enjoying a cocktail or three in Deep Ellum or near SMU Boulevard, you may find yourself in desperate need of a sandwich and a few cups of coffee before Ubering off home, bound for dreamland. You've likely found yourself at Cafe Brazil, a local chain of 24-hour diners that put Denny's and IHOP to shame, after a late night. And no matter how long it's been since you moved away from Dallas, you will always crave those endless gourmet coffee refills that Cafe Brazil offers.
Using a Groupon to get naked with your friends at King Spa
Bonding with your friends over naked scrub-downs and ice bath dips at King Spa is one of the best ways to spend a day (and a Groupon) in Dallas. The Korean spa offers everything from intense massages to total body exfoliation. With no gender mixing allowed, it's one of the best ways to get over your body issues and also sweat out those toxins. Once you leave Dallas, you'll think back with misty eyed nostalgia to the time you saw an elderly woman covering your best friend in mud and mummy-like bandages.
Cycling around White Rock Lake
Sure, there's Central Park in NYC or Runyon Canyon in Los Angeles. But former Dallasites will always miss getting in some early-morning cardio by hopping on their bike and joining the hundreds of cyclists who ring the lake around sunrise, enjoying the cool breeze and breathtaking views that a morning at White Rock has to offer. You might even wistfully remember the time that the hordes of cyclists zoomed past you so quickly that you almost fell off your cruiser bike.
Spending an entire day digging at the half-price books on Northwest Highway
Known to everyone from Dallas as "the big Half Price", this warehouse-sized secondhand bookstore makes every record collector and vinyl nerd who has moved from Dallas incredibly homesick. An entire day can be wasted digging through crates, bins, and boxes of obscure and beloved vintage vinyl, which can be had starting at 25 cents. You never realize how good you had it until you realize other cities don't have used bookstores crammed with vinyl and are the size of a Costco.
Riding out a severe storm
OK, tornadoes are no laughing matter. But there's also a weird bond that all Dallasites, current and former, have over the fact that everyone has huddled in their own bathtub with sirens going off in the distance. And the secret that those folks will fess up to if you press them on it is that severe weather in North Texas is terribly thrilling. The special reports breaking into your regularly scheduled program, making sure you've got candles at the ready, measuring and photographing huge chunks of ice that fall from the sky. We secretly kind of love it.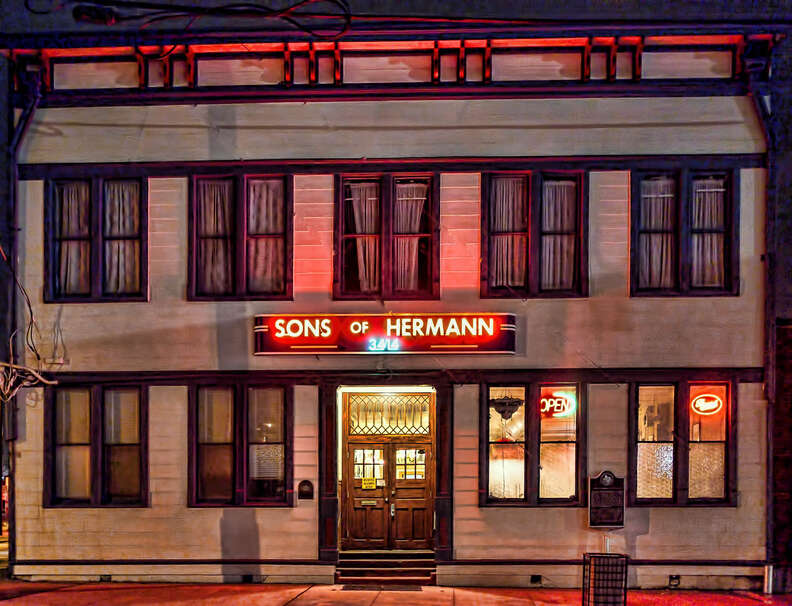 Upon leaving Dallas and moving out of state, you will almost immediately suffer pangs of nostalgia for all things Texan. And one of the first things that you will miss desperately is Sons of Hermann Hall. The old lodge that boasts an upstairs ballroom, bar, and indoor bowling alley, and offers swing dancing lessons and shuffleboard. It's a place guaranteed to get any former Dallas resident's pulse racing.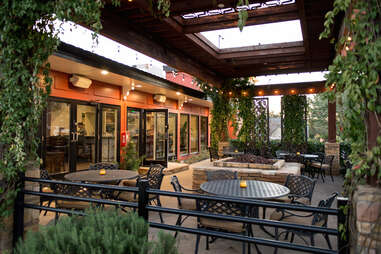 That patio life
Dallas sees indoor seating at bars and restaurants as almost an afterthought. Because once you acclimate to the toasty summer temperatures, you never want to have to sit inside when you can instead sit on a patio. So the harsh reality of brutal winters, scarce sidewalk tables and all indoor dining is sure to depress someone from the DFW area. Give us a patio or give us death. Preferably a patio with misters.
Wandering around Dolly Python looking for the perfect vintage outfit
This East Dallas gem is stuffed to the gills with vintage treasures and flea market-style vendor booths hawking knick-knacks and collectibles. But what you'll really miss once you leave is the endless parade of characters who drop in or call Dolly Python their second home. It's not every store that is the favorite Dallas hangout for Karl Lagerfeld, members of Duran Duran and a local palm reading psychic.
General acts of politeness
It's a cheesy cliché right up until you move to another major city and realize that the cliché is totally true. Folks in Dallas are friendly and would never dare consider walking through a door without holding it open for others coming and going. And those people for whom the door has been held open would never imagine not saying "thank you" in return. You may even catch yourself saying, "yes ma'am" and "yes sir" just out of homesickness.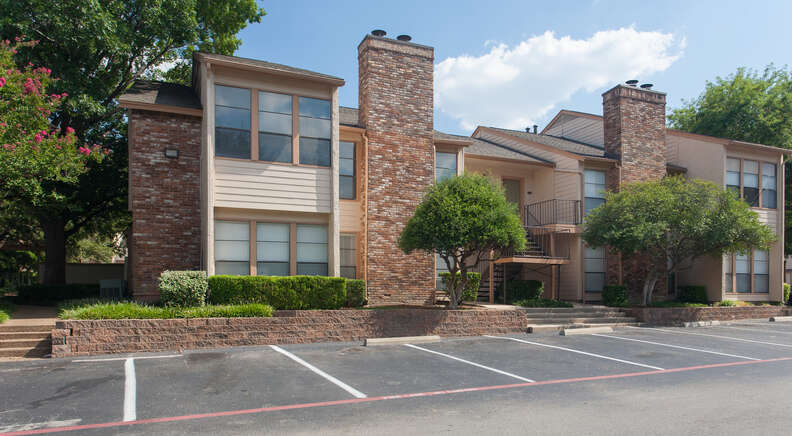 Cheap rent
Let's not beat around the bush. It's incredibly difficult to ignore the value for money you get when it comes to the low cost of living in Dallas. It seems romantic and cool to live in a shoebox that you pay thousands of dollars a month to rent until you actually do it. And then you will spend entire days realizing that for half that cost, you could live in a spacious house with a pool. That feeling goes far beyond nostalgia into an almost crippling obsession.
Local commercial jingles
The secret handshake of ex-pat Dallasites is very simple. If you meet someone else from the metroplex anywhere in the world, you must immediately join together to sing any of the following: the Trophy Nissan rap, the Man's Best Friend jingle, the phone number for Dalworth Clean (267-8433) or, if you're old enough to remember it, the Dallas Times Herald (RIP) Classifieds number.
Part art-house movie theater, part music venue, and part local neighborhood hangout bar, the Texas Theatre is the unofficial clubhouse of many Dallas artists, musicians, filmmakers, and assorted other creative types. And while those types do tend to leave for the coasts, their love of the cultural incubator that is Texas Theatre is hard to shake. It's why Texas Theatre T-shirts pop up in random and unexpected places all over the world.
Dallas likes to turn stereotypes upside down. For instance, most out-of-towners don't realize that one of the largest LGBTQ districts in the country is Oak Lawn in Dallas. And the coolest of the gay bars in Oak Lawn is The Round-Up Saloon, the country & western gay bar where you can take line dancing lessons, attend a watching party for RuPaul's Drag Race, or bump into Lady Gaga while she's in town. It's one of the first destinations for visiting Dallasites with visitors in tow because it encompasses so much of what the city is about.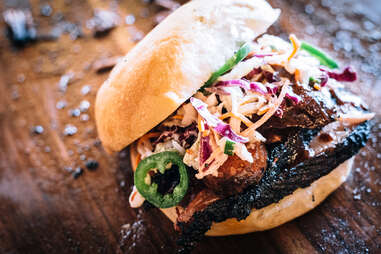 The food!
Every single Dallas ex-pat who participated in this survey mentioned food. Their favorite dishes, the restaurants that they make a beeline to the minute that their flight lands or just anything that qualifies as Tex-Mex. The most popular of these must-eat comforts were real queso (why restaurants in other cities can't make proper queso is an eternal mystery), brisket, Mai's, Joe T. Garcia's, Javier's, Taco Bueno, Whataburger, Burger Street's Olive Burger, homemade Italian sausage from Jimmy's, Herrera's, elotes and tacos from Fuel City, Cuquita's, Campisi's Pizza, Matt's Bob Armstrong dip, El Si Hay tacos, Gloria's margaritas, Mi Cocina's Mambo Taxis, and Snuffer's cheese fries. You'll never fully appreciate just how good the food in Dallas is until you move out of Dallas.
Sign up here for our daily Dallas email and be the first to get all the food/drink/fun DFW has to offer.