The quest for legal marijuana in Colorado was a long and arduous fight. Medical came first, becoming available in 2000, and then, after over a decade of effort pushing for public support and some legal maneuvering (who says all stoners are lazy?), recreational dispensaries opened their doors January 1st, 2014 to anyone over 21 with a valid ID all over the state. As the city gets ready to celebrate the third 4/20 (aka every marijuana-enthusiast's favorite holiday) since legalization, the only problem has been knowing which dispensaries to visit, which is why we did our due research to find the top spots to get recreational bud around Denver, plus the biggest deals and most helpful staff.
Recommended Video
The Most Overlooked Mediterranean Paradise in Europe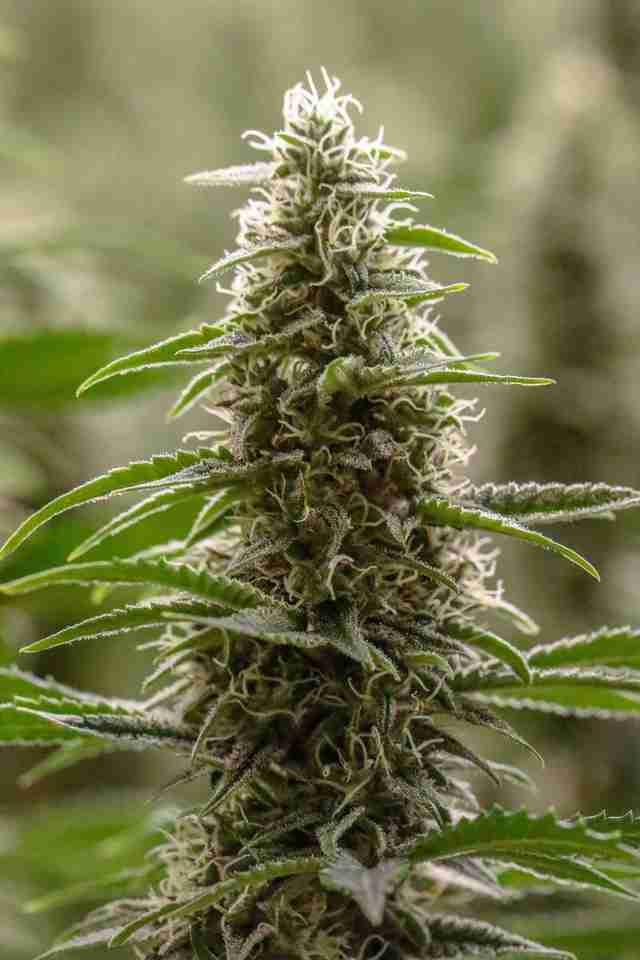 Stapleton
Address and Info
This multi-location chain is one of the larger companies in Colorado which means that the variety available here -- from different strains to edibles, topicals, concentrates, and more -- is always on point. They also offer some of the best deals in town including ounces for $99.99 all month long. You can also score freebies on 4/20 including a swag bag and free eats from local food trucks, and LivWell is donating $1 per 4/20 customer to the Fitch Foundation which supports disabled veterans through athletic programs.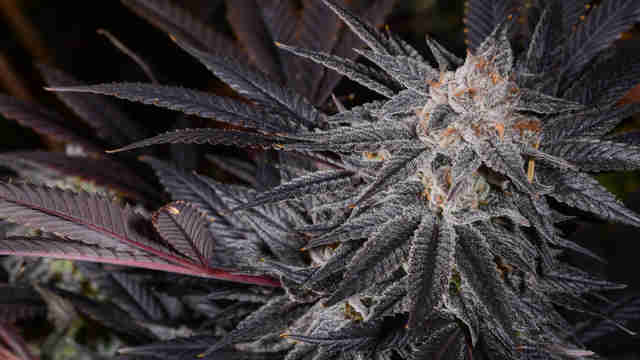 LoDo
Address and Info
If you've got questions about your bud, this is the place for answers. Natural Remedies has a super-informed staff who can help you pick the best option for your needs -- without making you feel like a newb. In the month of April, they have deals like $10 off concentrates, and you should buy it up now: every time you stop in and spend $100 or more, you'll also be entered in this month's glass raffle and could win a fancy new dab rig or bong of your very own.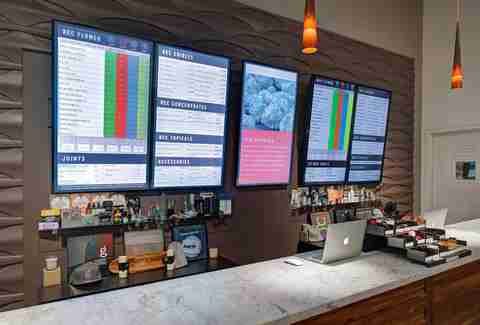 Capitol Hill
Good Chemistry
Address and Info
Need to relax? Or maybe you're searching for a creative boost? Good Chemistry focuses on the physical effects of each strain option, and its clean, modern look is welcoming, which makes this an ideal spot for a first-timer. They also recently opened a second location in Aurora and are ready to celebrate 4/20 with strains like the body-high favorite Master Kush and pain-relieving Bruce Banner available starting at $30/eighth.
Highlands
The Clinic
Address and Info
This corporate chain may be big with six Colorado locations, one store in Illinois, and another opening soon in Nevada, but you'll still get personalized service -- especially at the Highlands location. Its flower and house-made concentrates are worth the trip alone, but we love sampling the expansive selection of edibles, which include everything from sodas and suckers to granola. Have a favorite indulgence? Get to know the daily deals, like 10% off edibles on Sundays and three-for-two pre-rolled cone joints on Tuesdays.
Central Business District
Native Roots
Address and Info
Located right off the 16th St mall, this is the flagship location for Native Roots, and it's easily accessible for out-of-town visitors doing the typical tour of Downtown Denver. The company is also a big part of the city's marijuana culture as a sponsor of 420 Eve on the Rocks and the annual rally in Civic Center Park. And have you heard about that dispensary that is seeking naming rights to Mile High Stadium? Yup, that's Native Roots.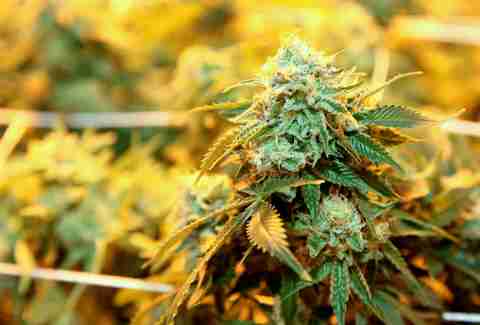 Baker
L'Eagle
Address and Info
All natural, organic, pesticide free... no we're not talking about some new line of snack at Whole Foods. All of L'Eagle's products are produced in its sustainable, zero-waste facility so you can feel good about your environmental impact while you, well, feel good thanks to its products. When it comes to the strains that end up on the shelves here, a pure product is the aim, and bud is cured for three to six months -- much longer than the industry standard of less than a month -- leaving a clean taste that allows each strain's unique properties to shine. Ready to stop in? If you stop in by April 21st, you can score special deals including an ounce for as low as $99 after tax.
Five Points
Botanico
Address and Info
If you prefer concentrates over flower, stop in to Botanico for its early bird specials: between 9-11am Monday-Thursday and 10am-12pm on Sundays, you can score deals like house-made wax and shatter for just $25/gram. Not sure what all this talk about wax and shatter mean? No worries, the staff here is patient and can talk you through all the options.
Montbello
The Medicine Man
Address and Info
Your buddy's got a long layover at DIA and is begging you to take him to a dispensary? This is the one you head to. It's the largest single location dispensary in Denver and only about 15 minutes from the airport. The Medicine Man updates its online menu regularly and boasts ample deals, like $45 quarters of top shelf recreational strains on Wednesdays and 50% off smoking accessories everyday during its 3:20-4:20pm happy hour.
Hilltop
Kind Love
Address and Info
Dispensaries within Denver city limit have strict requirements when it comes to hours of operation so most close at 7pm (some even earlier). Kind Love, however, sits right in the middle of town but technically operates under Glendale's guidelines which means you've got access to some of the best bud in town late into the evening until midnight. This spot also score big points for having tons of ways to save you some extra cash. Between happy hour deals daily from 9-11am, 15% off for first time visitors, plus optional punch card and membership options, a killer deal is never far off.
City Park
GroundSwell
Address and Info
With a prime location and high end look, this Colfax staple began drawing in medical patients in 2010. Last year, they added recreational to the mix and now offer both in separate spaces within the same location. Join the loyalty program and, after purchasing eight eighths, you'll get your next for a penny. And for April, they're offering 4/20 deals: you can score two grams of wax for $75 or two grams of shatter for $90 through April 30st.
Golden Triangle
Pure
Address and Info
Pure's got a lockdown on all the elements you want in a dispensary: selection (over 60 strains), friendly staff, and chances for you to save. There are no fancy gimmicks here, just a straight-up easy experience that will leave you with quality product in hand. For 4/20, they're offering a ton of killer specials until April 24th including ounces of any strain for $94.20 and if you show up the first hour it is open, that price drops to $74.20.
University
Healing House
Address and Info
This shop is small but mighty, offering a selection of recreational and medicinal options along with rotating daily deals on some of the best strains. And if you spend $40 or more in a trip, you get to spin the wheel of deals, too, to stack up even more savings (and a bit of fun). Frequent visitors can also join the rewards program, which will earn regulars free store credit just for shopping. Bonus: Healing House is right next door to Roaming Buffalo, one of the city's best BBQ spots.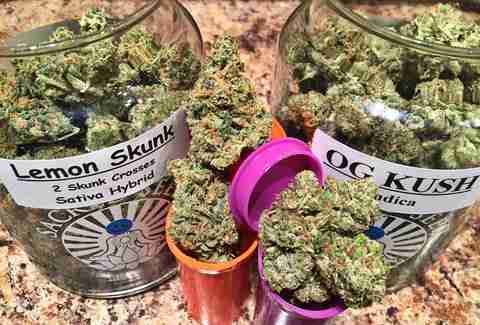 Virginia Village
Sacred Seed
Address and Info
Sacred Seed, one of the most welcoming shops in the city, has been working on the medical side of the business since 2008; it has the experience to back up its claims that they offer some of the best strains in the state, but the business has stayed small generating a sense of community that's lacking in some of the larger chains. Daily deals keep prices affordable. Be sure to stop in on Wednesdays when you can pick your deal -- in the mood to smoke? Done. Prefer edibles? That's all good too. Need a new pipe? Get a solid discount and enjoy, it's all up to you.
Sign up here for our daily Denver email and be the first to get all the food/drink/fun in town.
Molly Martin is a freelance writer in Denver, Colorado who fully supports recreational marijuana legalization in all 50 states. Follow her Mile High adventures @mollydbu on Twitter and Instagram