Contrary to popular belief, not everyone in Denver spends every waking moment of the summer hiking, camping, and scaling 14ers. You probably should spend a lot of time doing those things (you live in Colorado after all), but there are other essential activities that you need to make time for this summer -- like three (yes, three) different taco festivals, a plethora of summer concerts, and even a pop-up bar made entirely of building blocks. Just do your best to try and keep up, and remember to slap on some sunscreen.
Recommended Video
This Restaurant Invented a New Style of Sandwich
Sundays through August 4
City Park
This summertime tradition always draws big crowds for the weekly free Sunday concert in the park. Along with the music featuring a new headliner every week, there is a lineup of food trucks, or you can pack your picnic. Plus, new this year, there's a beer garden from Denver Beer Co. and O&A Colorado Craft Hard Ciders. Bonus points for bringing lawn games to play with your concert neighbors.
Cost: Free
Friday, June 14-Sunday, June 16
Broncos Stadium at Mile High
Just in time for Father's Day weekend, this massive BBQ fest returns with over 18k pounds of smoked meat for your eating pleasure. Some of the world's best pitmasters will be in attendance serving up… well basically everything -- chicken, ribs, brisket, sausage, tacos, leg of lamb, pork rinds etc.
Cost: Free to attend; VIP passes are also available for purchase
Saturday, June 15-Sunday, August 4
Larkspur
On Saturdays and Sundays, all summer long, a quick drive south will take you far back in time to a land filled with knights, castles and jousting. Shop the vendors, watch live performances, nosh on turkey legs, and see artisans work as they bring the past to life.
Cost: Adult tickets are $23.50
Sunday, June 16
Cheeseman Park
Get your friends together and break out the body paint, brightly colored outfits and positivity. This parade is part street party and all fun, so whether you get a float entry together or just come down to show your support, don't miss out.
Cost: Free to attend
Thursday, June 20
The Galleria at Denver Performing Arts Complex
This annual event from EatDenver (a nonprofit organization of locally independent restaurants) is the hands-down best way to get a taste of the city's dining scene in one food-packed evening. Featuring unlimited bites from eateries like Ace Eat Serve, Fish N Beer, Citizen Rail, The Kitchen, and many more, one thing's for sure: come hungry.
Cost: $65
Friday, June 21-Sunday, June 23
Cripple Creek
This former mining town turned destination for casino fun is home to a group of free-range donkeys -- and this fest is their chance to shine. The main event is a donkey derby race through town, but the festival also features a petting zoo, a donkey kissing booth, food vendors and a beer garden.
Cost: Free to attend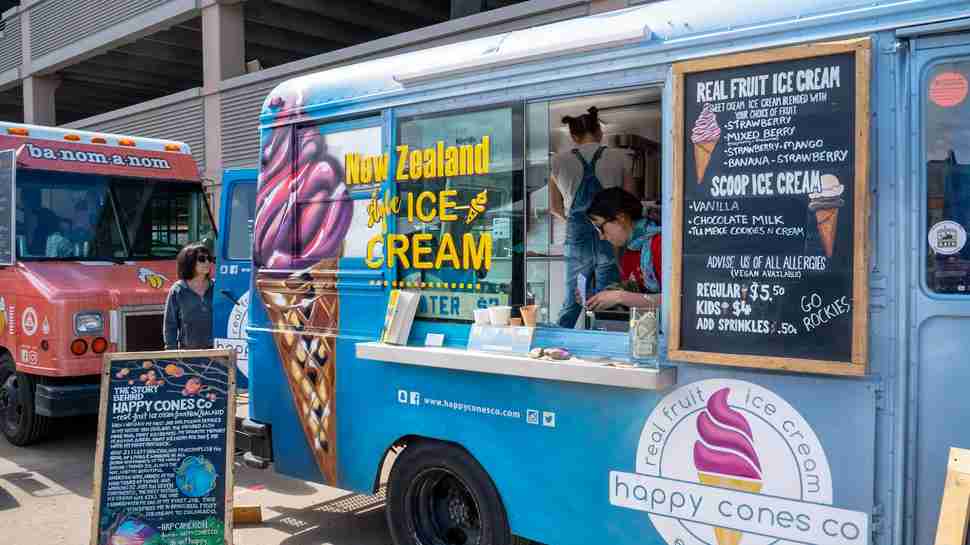 Friday, June 21-Sunday, June 23
Yup, your favorite flea is trying to make Fetch happen. They may have a new name, but some things aren't going to change, like the unbeatable selection of locally made goods and your chance to shop them all while enjoying craft beer and cocktails.
Cost: Tickets are $5 and include entry and re-entry on both Saturday and Sunday
Saturday, June 22
Stranahan's Whiskey
Six rare barrels will be tapped at the 4th annual edition of this event, making it your chance to sip the goods from distinctly aged casks. Tickets include a tasting from all six along with a plate of Blackbelly BBQ, a bowl of Sweet Action ice cream, and a ticket that can be used to purchase one of the very limited 375ml bottles of 'Stolen Sips' for an additional $47.99. While you're sampling the goods, enjoy live music from Funk You, an interactive photo booth, games, and more.
Cost: Tickets start at $70
Thursday, June 27
Stanley Marketplace
Unlimited tacos and tequila cocktails are happening so obviously you need to be there. For the 6th year in a row, top Denver eateries will serve up their very best tacos in hopes of winning your vote for the best tortilla-based bite in town. From creative takes and vegetarian options to traditional tacos, you'll find (and eat) it all.
Cost: General admission tickets are $75
Saturday, June 29
Golden Triangle
It's the 25th anniversary of this event so there's even more reason to celebrate with live music at venues all over the neighborhood, featuring both local and national acts. Headliners this year include Chvrches, Jai Wolf, Jauz and Bishop Briggs.
Cost: General admission starts at $62.50
Saturday, June 29-Sunday, June 30
725 W 39th Ave
Chihuahua races, lucha libre, game shows, oh my! This taco fest is as much about the entertainment as it is the food. But don't worry, there's plenty of food too. Sample the tacos that catch your attention for $2 each while you check out the live music. There will also be a Tequila Expo (for an additional cost) where you can taste your way through a large selection of agave-spirit varieties.
Cost: General admission tickets start at $5
Wednesday, July 3
Civic Center Park
An Independence Eve tradition, this free fireworks show is always a popular event. Show up early to secure your spot then settle in on a picnic blanket for the big show. Live music, food trucks, and craft beer and wine bars open at 5pm.
Cost: Free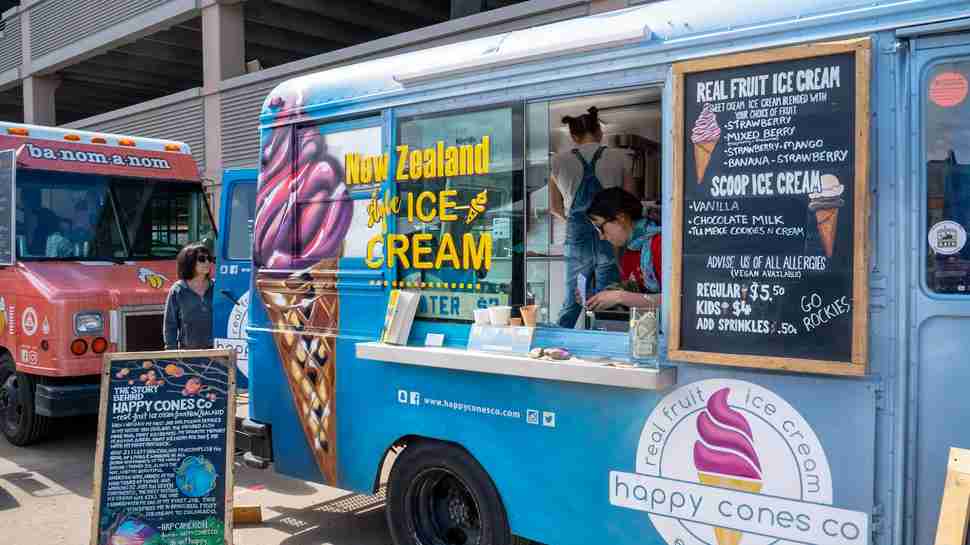 Thursday, July 4
Stanley Marketplace
It's time for the Truck Stop Rally's third stop of the summer. They're bringing a food truck takeover block party to Aurora at this Fourth of July event. Order up all the BBQ, shawarma, tacos and ice cream you can handle, then listen to live music and play games.
Cost: Free to attend
Thursday, July 4-Tuesday, August 13
Stanley Marketplace
Heading to Vatican City to see the Sistine Chapel in person would be one helluva vacation… you should do that sometime. But in the meantime, you can get an up close and personal look at 34 museum quality, near life-size replications of Michelangelo's frescoes right here in Denver.
Cost: General admission tickets are $16
Friday, July 5-Sunday, July 7
Cherry Creek North
Visual, culinary, and performance artists come together at this three day celebration of all things art. Get hands-on with art experiences, check out the work of over 250 juried exhibitors, eat your way through Culinary Avenue, and check out the live music stage.
Cost: Free to attend
Friday, July 19-Sunday, July 21
Larimer Square
Back for its third year, this huge food fest aims to promote sustainably-sourced food and drink with three days of events, all centered around a theme: Where Tradition Meets Innovation. Along with the free Taste Marketplace, there'll be workshops, tastings, pop-ups, dinners and demos from a lineup of culinary talent including Alice Waters and Alex Seidel.
Cost: The Taste Marketplace is free to attend; some of the additional events are ticketed
Friday, July 19-Sunday, July 21
National Western Complex
Yes, there will also be all the typical fair fun like carnival rides and funnel cake, but the Denver County Fair stands out from the rest thanks to its unique activities. Enter contests of all kinds, from bug eating to hula hooping, try out a goat yoga session, sample brews at the beer fest, see a wiener dog race, and more.
Cost: Adult grounds admission is $10
Friday, July 26-Sunday, July 28
Broadway
Ok, you probably can't catch all 200 bands, but you can damn sure try. With concerts happening at more than 20 different venues, this music experience is definitely more a marathon than a sprint. Pace yourself and you'll be rewarded with an unforgettable weekend -- scheduled acts include Chicano Batman, Tuxedo and EarthGang.
Cost: Weekend passes are $50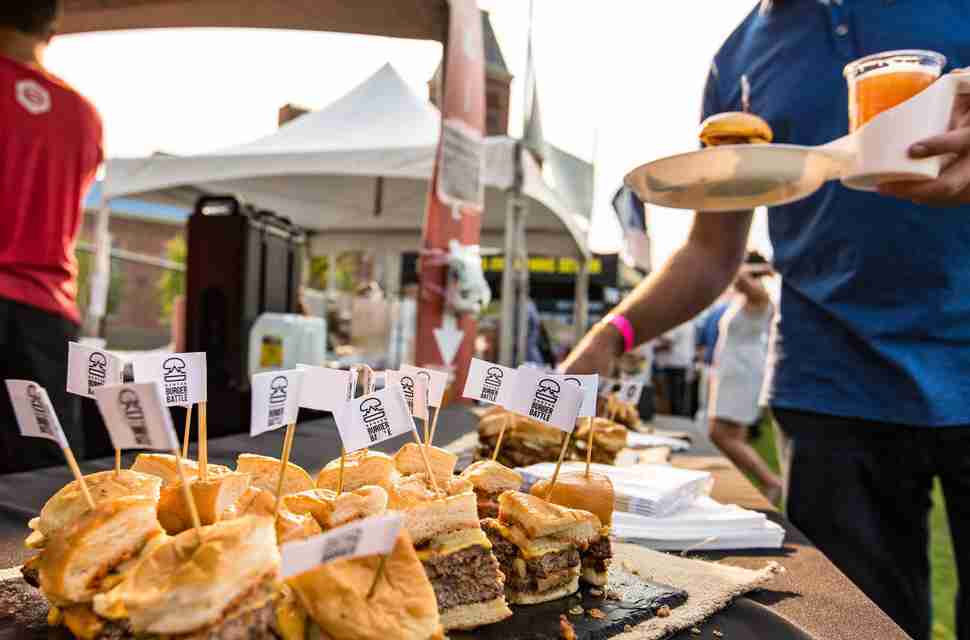 Thursday, August 1
Stanley Marketplace
Who's got the best burger game in the Mile High? For the 9th year in a row, dozens of Denver restaurants will bring their offerings to this showdown. You'll have to eat them all first, then cast your vote on which should be crowned champion.
Cost: General admission tickets are $65
Saturday, August 3
Clement Park, Littleton
Five hours. Over 180 wines. One amazing day for vino lovers. This festival, formerly known as Wine on the Rocks, may have a new location but there's still a large selection of Colorado wines to sample. Discover a new favorite while you help raise funds for a variety of local nonprofits.
Cost: Grand tasting tickets are $50
Wednesday, August 7
Mission Ballroom
Denver's getting a new concert destination and you can help welcome it to the scene at its first show ever. Denver-based favorites The Lumineers are playing the Mission Ballroom's inaugural concert, so get your tickets and be among the first to experience this new space.
Cost: Tickets start at $79.95
Thursday, August 8-Sunday, August 11
EXDO Event Center
What was the biggest thing you ever made out of building blocks as a kid? Imagine that, but way, way bigger. Brick Bar is making a stop in Denver and it's pretty much exactly what it sounds like: your colorful, childhood building dreams come true -- plus booze. Along with plenty of blocks for you to play with, the space will also feature a ping pong table made from 22,500 bricks.
Cost: Tickets are $25
Friday, August 9-Sunday, August 18
This 10-day celebration of art inspired by mountain culture is packed with options. In addition to unique visual art that can be found all over town, the festival also includes music, dance performances, film screenings, and more.
Cost: Some events and exhibits are free, check the schedule for specific prices for each option
Sunday, August 11
Acreage by Stem Ciders
Open flames and whole-animal cooking take center stage at this outdoor event. More than 50 chefs and butchers will be on hand to show off their skills for a feast like no other. Dine on meats of all kinds along with heirloom veggies, all while supporting Piggy Bank, an organization that supports family farms nationwide.
Cost: General admission tickets are $150
Saturday, August 17
Civic Center Park
Westword's Tacolandia is back with over 40 taquerias and Mexican restaurants slinging their best tortilla wrapped creations. That means four hours of street taco bliss for you, along with live entertainment and a car show.
Cost: General admission tickets are $25
Thursday, August 22-Saturday, August 24
EXDO Event Center
Break out your best robes, gowns, and wands for a pop-up event which transports you to a wizarding world. Head to the Great Hall for a themed three-course meal, potion lessons, games, fortune tellers, and more. Separate beverage packages are available, along with a cash bar.
Cost: Adult tickets start at $110
Friday, August 23-Monday, September 2
Pueblo
Head south to the Colorado State Fairgrounds for this summer tradition. Expect all your traditional fair favorites, from the ferris wheel to giant turkey legs, plus live music, horse shows, rodeos, a high dive show, pig races, and more.
Cost: Adult gate admission is $12
Sunday, August 25
McNichols Building
If you love brunch then this is basically the ultimate way to experience it. From bottomless mimosas and bloodys to food from many of Denver's top brunch destinations, there will be no shortage of chances to indulge. Plus, the event benefits Minds Matter of Denver, so you can do good while having a good time.  
Cost: General admission tickets are $59
Tuesday August 27-Wednesday, August 28
1530 S Pearl Street
20 chefs from southern Japan and some of Denver's culinary elite are coming together for the 4th annual edition of this fundraising event from the Kizaki brothers, owners of Sushi Den, Izakaya Den, and Ottoto. Held on the rooftop of the parking garage across from Ottoto, the party will be jam-packed with ramen, hand rolls, Japanese street food, sake, and more. A portion of the proceeds will go to We Don't Waste, a local organization that combats food waste by redistributing it to those in need.
Cost: General admission is $90
Friday, August 31-Sunday, September 2
Civic Center Park
Since 1983, this festival filled with food and music has marked the end of summer in the Mile High. This year, it's back again with more than 50 food vendors, a marketplace, kids zone, and a packed concert lineup with more than 25 acts performing over the three day event.
Cost: Admission is free
Saturday, September 8
Larimer Square
As summer comes to a close, catch your last chance in 2019 to enjoy some of Larimer Square' best dining experiences under the stars on this historic Mile High block. Participating eateries include Rioja, Ocean Prime, and Osteria Marco, so be sure to book your place early.
Cost: Depends how much you order
Sign up here for our daily Denver email and be the first to get all the food/drink/fun in town.