Ah, spring. The season of change, when the snow melts from the stairs at Red Rocks making way for a full lineup of concerts to come. Soon you'll be swapping out your snow boots for your hiking boots. Long days lounging in City Park and basking in the sun on brewery patios are almost upon us...but the wait for summer is pretty great too. Whether you're root, root, rooting for the home team or determined to make it to every beer-related event on the list, this spring is sure to be packed a Mile High with memories.
Recommended Video
Wood-Grilled Pizza: Pizza or Flatbread?
MARCH
Friday, March 22 - Sunday, March 24
Denver Coliseum
With almost 100 Native American tribes represented, this is one of the largest events of its kind. Each day begins with the "grand entry" followed by a full schedule of dancers, drum groups, and storytellers along with more than 170 booths where you can explore an array of traditional arts, crafts, and native foods.
Cost: $7 per day or $20 for a 3-day pass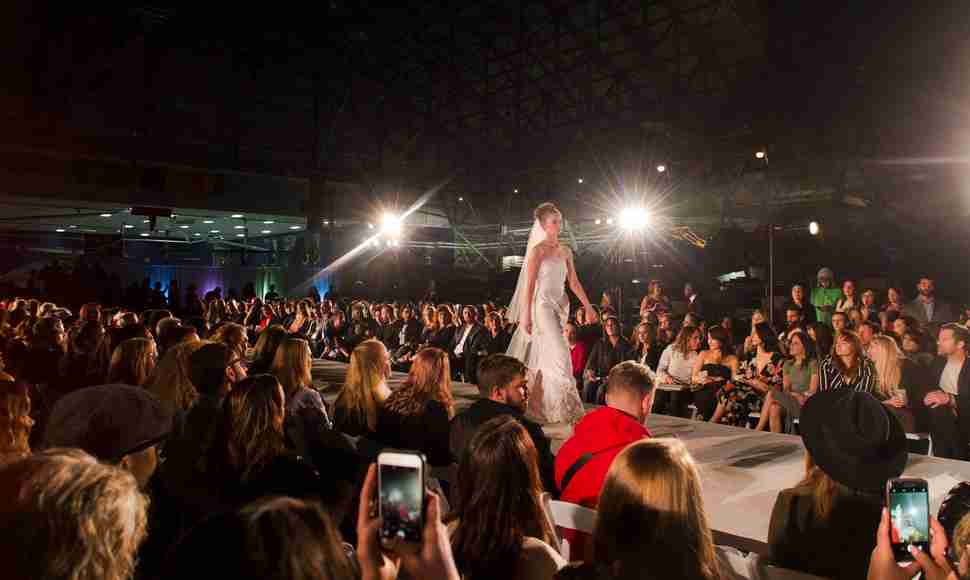 Saturday, March 23 - Sunday, March 31
Various locations
Check out the latest from Denver's best designers, stylists, boutiques, and hair and makeup artists along with national talent during this week-long celebration of the Mile High fashion scene. From the outrageously creative hair show to a stylist workshop and a pop-up marketplace, the schedule is jam-packed with must-dos.
Cost: $10-$100 per day
Sunday, March 24
Coperta
A part of the release of her new book, Food of the Italian South, Katie Parla is visiting Denver and will be cooking up a menu filled with authentic Italian flavors with the crew at Coperta. Dishes include an octopus and potato salad starter; orecchiette with burrata, tomatoes, and almond pesto; and pork neck with mushrooms.   
Cost: $78 includes the dinner and a signed copy of the cookbook
Sunday, March 31
Ratio Beerworks
Your favorite beverages converge at this fest that celebrates coffee, beer, and of course, coffee beers. Ratio along with local coffee roasters are teaming up to bring you the chance to sample coffee-infused Ratio beers. There will also be pour overs and demonstrations from Novo Coffee, Huckleberry Roasters, and Method Roasters. On the food front, you'll be noshing on donut holes from Glazed & Confuzed, breakfast burritos from Adelitas, and more.
Cost: Tickets are $35 and include a commemorative Ratio coffee mug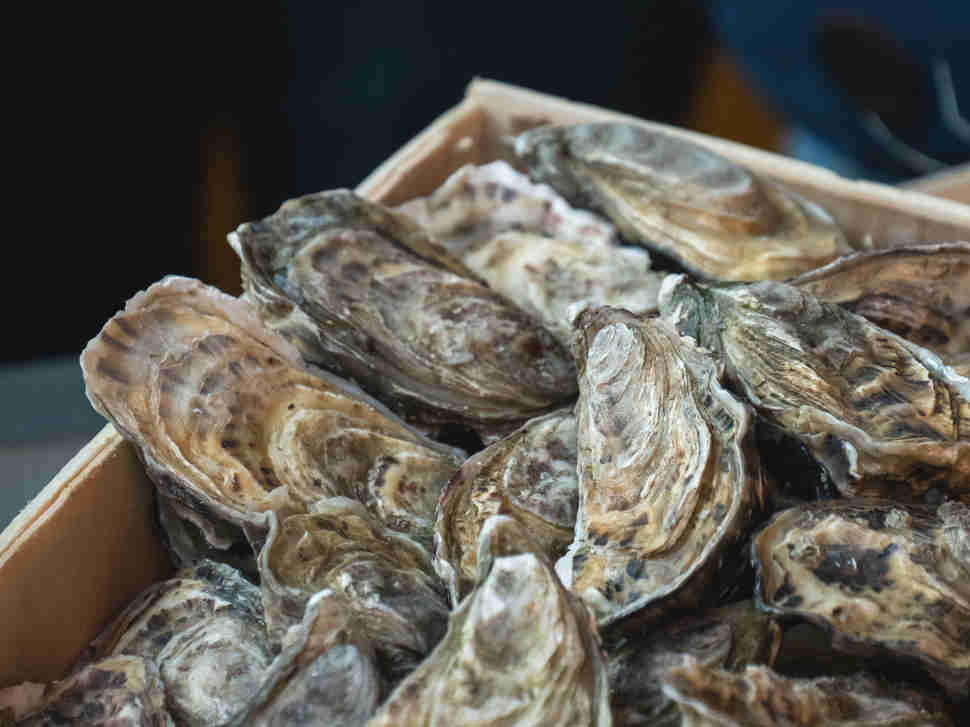 APRIL
Wednesday, April 3
EXDO Event Center
We may be landlocked, but that doesn't mean Denver's short on appreciation for seafood. This event features oyster eating and shucking contests, plenty of fresh Emersum oysters from Jax Fish House, oyster-based culinary creations from eight local eateries including Stoic & Genuine, Cart-Driver, and Fish N Beer, and live New Orleans-style tunes from the Guerilla Fanfare Brass Band.
Cost: $45-$65
Wednesday, April 3- Saturday, April 6
Vail
Featuring over 30 guest chefs, restaurateurs, and sommeliers along with more than 55 of the world's top wineries, this event is a must for any love of good eats and quality vino. The four day festival features a variety of events, from the Grand Tasting to a series of seminars and the always popular Mountain Top Tasting where you'll enjoy bites and sips on, yup, the top of Vail Mountain (talk about food with a view...).
Cost: Tickets to the Mountain Top Tasting are $150
Friday, April 5 - Sunday, April 7
ViewHouse Ballpark
A sure sign that spring has arrived, it's time to once again root for the home team. Tickets sold out fast so if you didn't score a seat at Coors Field, head to this popular sports bar instead for a weekend of drink specials, DJs, ticket giveaways, and more as the Rockies take on the Dodgers.  
Cost: Free to attend
Friday, April 5 - Sunday, April 7
2750 Blake Street
Bonfire Vintage is bringing retro fashion, home decor, jewelry, records, and more to the RiNo Art District. Search through the goods for rare finds and one-of-a-kind items to add to your collection. Do you really need a fringe leather vest from the '70s? Yes, yes you do.
Cost: General admission is $5
Friday, April 12 - Sunday, April 14
2701 Blake Street
Yup, your favorite flea is trying to make Fetch happen. They may have a new name, but some things aren't going to change, like the unbeatable selection of locally made goods and your chance to shop them all while enjoying craft beer and cocktails, food trucks, music, and more.
Cost: Entry is $5
Saturday, April 13
3560 Chestnut Place
Calling all beer nerds and whiskey aficionados: this fest is your chance to taste the best of both worlds. From beer aged in whiskey barrels to whiskey aged in beer barrels, there will be over 60 boozy beverages for your tasting pleasure. Food trucks will also be on hand to keep you fueled along with live music, in case all that whiskey and beer puts you in the mood for dancing.
Cost: $49-$89
Saturday, April 13
Denver Sports Castle
Sure, you could watch the Masters at home from the comfort of your couch. OR you could get in on the action at this event where there will be all the mini golf you can handle, cornhole, a silent disco, 10 varieties of free-flowing Moscow Mules (yes, you've gotta try them all so you can vote for your fave), food pairings, and more. Plus, yes, the Masters will be shown on a big screen. So break out all the plaid you can find and spend an afternoon sipping and putting the day away.
Cost: $40-$80
Saturday, April 20
Civic Center Park
Roll up to the world's largest free 420 event. Colorado was the first state to legalize marijuana and now, more than five years after recreational dispensaries popped up all over the state, this event aims to show off this ever-growing industry with a day of national and local music acts, a whole lot of food trucks, and yes, probably a pretty sizeable smoke cloud.
Cost: Free to attend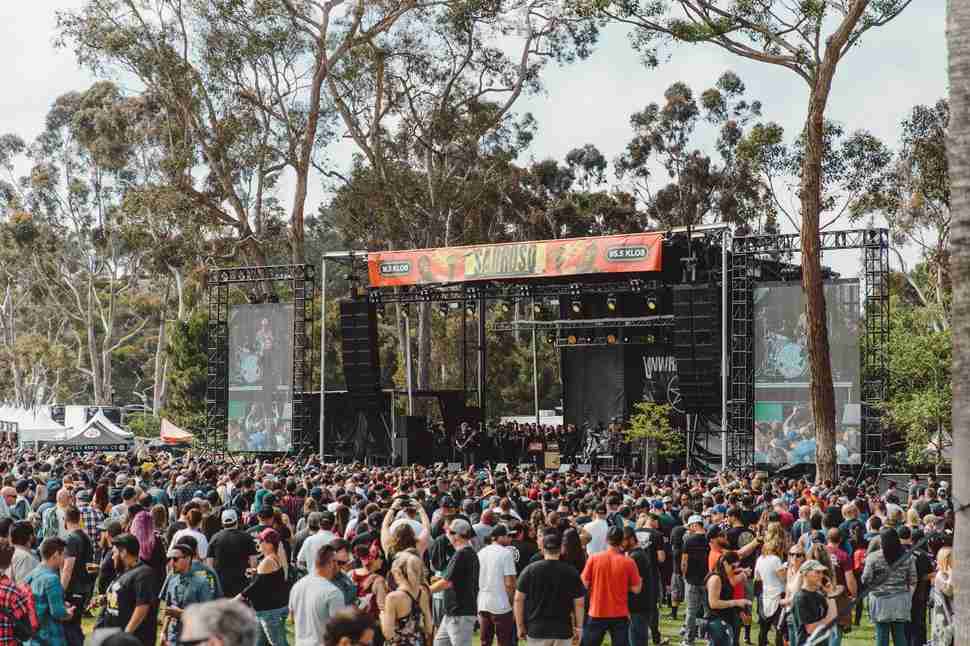 Sunday, April 28
Fiddler's Green Amphitheatre
Over 150 beers, six bands, and more tacos than we can count. This fest's got it all. Spend your day drinking unlimited brews, watching lucha libre-style wrestling, eating as many tacos from local restaurants and food trucks as you can handle, and listening to the musical stylings of some punk rock favorites.
Cost: Tickets start at $39
MAY
Saturday, May 4
The North Green, 8303 East 49th Place
Break out the biggest derby hat you can find. Put on that pastel suite. This Kentucky Derby viewing party is better than the rest. Why? 'Cause there's mini horses! These little pint-sized ponies will run their own charity derby at this event that also features live music, an open bar, plenty of food including BBQ, and even a corgi race...as if you needed any more cuteness.  
Cost: General admission tickets are $89
Saturday, May 4 - Sunday, May 5
Civic Center Park
Do you have a special talent for downing tacos? Show it off at the 32nd annual edition of this festival celebrating Latino culture. Along with the taco eating showdown, there will also be chihuahua races, live music and performances, a parade, a lowrider car show, and more.
Cost: Free to attend
Saturday, May 11
Broncos Stadium at Mile High
Over 30 chefs and restaurants will make their way to the stadium to serve you up bacon in more ways than you can imagine. From burgers to pie, you'll enjoy plenty of porky goodness along with over 100 craft beers, music, a bacon eating contest, and more.
Cost: General admission tickets start at $75
Saturday, May 11
Vine Street Pub & Brewery
Have an idea for a kiwi coriander porter that you just know will be delicious? Ready to try out your recipe at home? The crew at Vine Street is teaming up with The GrowHaus to give you an intro to homebrewing. From formulating recipes to getting creative with ingredients, you'll leave with the knowledge you need to get started. The fee also include a tour of Vine Street's brewery and a pint.
Cost: $25
Friday, May 17
The McNichols Building
Over 60 distillers from all over the state of Colorado will come together for this event that celebrates the craft of spirit-making. Sip your way through each region's offerings, sampling cocktails and straight spirits. Distillers will also be facing each other in an old-school, Western-inspired shoot out (booze out?) for top bragging rights.
Cost: $35-$55
Saturday, May 18
Five Points
This historic neighborhood was once known as the "Harlem of the West." During this annual festival, the streets once again fill with the smooth sounds of jazz. The only requirement: come ready to dance.  
Cost: Free
Saturday, May 18 - Sunday, August 9, 2020
History Colorado Center
It's no secret that craft beer is beloved in the Mile High. This new exhibit took five years of planning to put together, exploring the state's history in brewing and how it became home to over 400 breweries and the largest beer festival in the U.S. (the Great American Beer Festival, obvi).
Cost: Included in museum admission ($14 for adults)
Saturday, May 18 - Sunday, May 19
City Park
Start training now, it's almost time for Denver's only 26.2-mile marathon. The course will take you through Mile High Stadium, a fire station, and many of the city's neighborhoods as you make your way from City Park through an urban route with Rocky Mountain views. This is also a qualifying event for the Boston Marathon, with addition options including a half-marathon, 10-mile run, or 5K.
Cost: Full marathon registration starts at $129
Thursday, May 23
INDUSTRY Denver, 3001 Brighton Boulevard
For anyone who ever said chicken is boring: you're wrong, and this festival proves it. Vote for your favorite fried chicken, wings, and overall chicken dishes as local restaurants battle it out in hopes of being named the number one pick for poultry. Along with a whole lot of tasty chicken to eat, there will also be plenty of craft cocktails, live music, demos, and the promise of surprises throughout the night.
Cost: Tickets start at $55
Monday, May 27
Boulder
A Memorial Day tradition, this 10K makes its way through the town of Boulder with a parade-like energy. Whether you're in it to run your best time or opt to walk it wearing a wacky costume, it promises to be a fun kickoff to the holiday. There's entertainment around every corner of the course, and the race's finish line is inside Folsom Field.  
Cost: Adult registration starts at $58
Thursday, May 30 - Sunday, June 2
Blue River Plaza, Breckenridge
The riverside views in Breckenridge become the canvas for art at this four-day festival. Combining - you guessed it - light, water, and sound, artists create performances, temporary installations, and interactive art for you to experience.
Cost: Free to attend
Friday, May 31 - Sunday, June 2
Colorado Convention Center
Formerly Denver Comic Con, this popular event draws crowds every year, so secure your pass early. Guests for the 2019 edition include Star Trek's George Takei and Harry Potter's Matthew Lewis. Along with meet and greets with celebs and authors from TV, movies, comics, and more, there will also be Q&As, panels, artist and author alleys, and a merchant mesa packed with unique pop culture items for sale.
Cost: 3-day adult passes are $93.50
JUNE
Saturday, June 1
Downtown Denver
RSVP now to be the first to get access to tickets for this event that's packed with treats of all kinds. Sip a fine selection of whiskeys and cocktails while sampling some of the city's best donuts. It's a celebration of two of life's greatest indulgences. What's not to like?
Cost: TBD
Saturday, June 1
Gothic Theatre
This legendary punk band formed in the early '80s and now the current incarnation of the band is coming to Denver for a show that's sure to give you all those tingly nostalgic feelings when you hear "Punk Rock Girl" and Bitchin' Camaro."
Cost: $22.50
Saturday, June 1 - Sunday, June 2
Larimer Square
The 17th annual edition of this event is returning with hundreds of artists taking to the pavement to create works that will only be around as long as the rain holds off. You can watch as their masterpieces come to life on this historic Denver block while enjoying live music.
Cost: Free
Thursday, June 6
Snooze Union Station
bRUNch regularly hosts events that epitomize the idea of balance by pairing a run with a boozy brunch afterwards. This special edition moves the brunching to the evening for a "black-tight" affair where you can mingle with mimosas in the moonlight.
Cost: Tickets are $55 until May 1 and will $65 after 
Friday, June 7 - Saturday, June 8
Location TBD
Brick Bar brings your childhood dreams to life, with the added bonus of booze. Come see this life-sized Lego creation where DJs will be playing music as you build your own Lego sculptures, join a table tennis competition (yup, the table's made from Legos too), and even compete against other Lego fans for prizes. Just remember to wear shoes 'cause those bricks are a real bitch to step on.
Cost: Free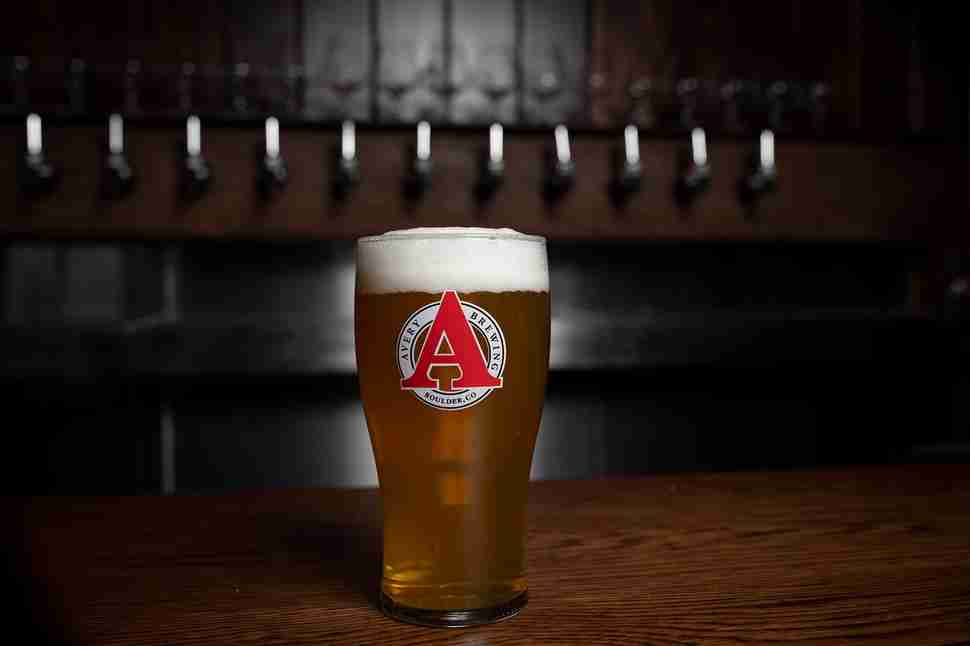 Saturday, June 8
Avery Brewing Company, Boulder
The beer selections at this event come straight from wish lists created by Avery's employees themselves. Expect over 200 brews to sample along with beer education seminars and, because it's also Avery's 26th anniversary, plenty of partying with live music on multiple stages and eats to keep you fueled for the fun.
Cost: TBD
Saturday, June 8
Starts at Brothers Bar & Grill
Day drink your way through Denver at this event where you and your friends will walk (stumble?) your way to favorites like Swanky's, the Ginn Mill, and Larimer Beer Hall for drink specials on mimosas and bloodys. Just don't get so buzzed that you forget to check in on the crawl's app along the way for your chance to win prizes.
Cost: $18-$60
Wednesday, June 12
Red Rocks Park and Amphitheatre
A Red Rocks show is a sure sign that summer is upon us, even if it's not officially started yet. If you haven't already planned your Red Rocks itinerary for 2019, this show with two headliners plus Coin as the opener is the perfect place to start.
Cost: Tickets start at $50
Friday, June 14 - Sunday, June 16
Broncos Stadium at Mile High
Over 18,000 pounds of meat will be smoked at this event over Father's Day weekend, filling the city with the sweet aroma of classic 'cue. BBQ legends from all over the country will be on hand serving up sausages, brisket, chicken, ribs, whole hogs, and more. Get a taste of regional BBQ from all over, right here in the Mile High.
Cost: Entry is free on Saturday and Sunday
Sign up here for our daily Denver email and be the first to get all the food/drink/fun in town.