Denver's weed scene continues to grow rapidly. Recreational smokers now have access to more top-of-the-line ganja than ever before, while concentrate enthusiasts continue to experiment with new formats released regularly. So, what's a stoner to do with so many options? We've narrowed down the list of the 12 best dispensaries in Denver (in no particular order), so you can shift your focus on what matters: sparking up, chowing down, and enjoying yourself.
Recommended Video
Meat Flowers Are Here to Give You The Best Valentine's Day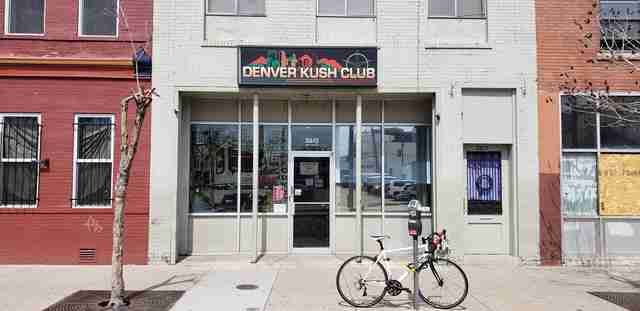 Five Points
Home-grown bud that leads to concentrates is at the core of this nine-year-old Five Points staple located next door to the famed Cervantes' Masterpiece Ballroom. With a whopping 37 individual flavors of concentrate gracing the rec case, you can find sugar, crumble, shatter, rosin, live resin, sauce and THC diamonds at this gem. Vape enthusiasts can grab oils and distillates in 1-gram cartridges, or syringes for at-home refills (including beneficial CBD:THC infusions). Kush Concentrates cartridges also recently partnered with Pax to offer pods for the Pax Era variety (don't worry, they've still got O.penVAPEs too).

For those who prefer traditional flower, DKC grows up to 25 strains at a time, including signature kush (duh!) buds -- Denver Kush (hybrid) and Five Points Kush (indica), in addition to popular strains like Strawberry Cough (sativa) and Grape Ape (indica). Along with reveling in the shop's recent interior facelift, visitors can also try out the new, exclusive line of DKC's high-CBD topicals for full-body nourishment.
Washington Park
Art installations welcome all to this mom-and-pop shop, which hosts an on-site grow for aromatherapy. With vapes from Eureka Vapor and Madrone Farms, concentrate selections via Harmony Extracts, and edibles courtesy of Coda Signature, Wana, and Robhots, this full-spectrum operation has a flavor for every indulger to savor. Shelving 100% Herbal Cure flower, customers can expect nothing but consistency and quality from harvest to harvest. Top-selling flowers range from Chem Dog to Frankenberry and Pucker to Grape Cola. Still haven't had a dose of the Cure? New customers get hooked up with 50% off up to $50 purchases, along with $20 eighths for everybody, every day.
River North (RiNo)
Botanico's two on-site consultation/shopping rooms provide easy access to knowledgeable budtenders, sans the pressure of a possibly judgy, crowded showroom. The bud bread and butter at this shop is the Golden Goat, a hard-hitting sativa that produces happy bursts, along with a signature 2:1 CBD:THC strain, Bright Tora Bora to get you lifted. For a real treat, try Coda Signature's designer truffles or 100-milligram flavorful chocolate bars, while vapes default to the award-winning Alchemy Line from EvoLab, which has cartridges filled with strain-specific, CO2-extracted, terpene-rich, propylene glycol-free cannabis oil. Those looking for a more concentrated high can grab full-plant extraction live resin by the gram, laced with tasty terpenes, and grams of shatter are priced out at $18 regularly. And, with $125 pre-weighed ounces on deck, even the most paranoid smokers can stock up -- in proper preparation for an imaginary Denver weed drought, of course.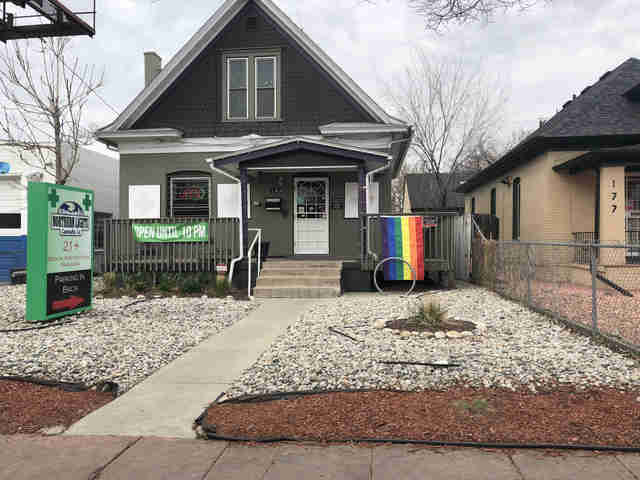 Baker/Edgewater
With a dedication to home grows that are as organic as possible, NL harvests plants with care in cocoa pods that are hand-watered and hand-trimmed. The company grow is located just 1 mile from the Baker location, making the process from seed to sale a close-knit one. Still cranking Pre '98 Bubba Kush, along with the Santa Cruz cut of Blue Dream and the fruitful Super Lemon Haze, these buds are tended by a team of cannabis lovers who truly care about quality control. When it comes to concentrates, expect an array of 20 brands, along with one of the biggest selections of Pax pods in the city, and the lowest price on live resin. Having trouble hashing it out? Visit on Tuesdays and Fridays for deals on both concentrates and cartridges.
Broadway
Self-grown flower from four cultivation sites is at the core of this Boulder-born brand. Spark up a signature terrapin joint, designed for individuals, for a smaller taste of the ganja. Not sure which strain to sample? Buds to bookmark include White Slipper, Moonshine Haze, and Princess Leia, along with Terrapin-only house specialties like Ugly Stepsister, Heaven's Devil, and Cindy 303. When it comes to concentrates, TCS's own Double Bear line is produced in a state-of-the-art lab where live resin is extracted regularly through use of high-quality trim. If you're a fan of this station's supply, join the 420 Club, which offers 10% back on every $420 you spend. More deals are available daily, and cover edibles, reserve products, cones, tinctures, topicals, and merch.
Park Hill Northeast
Hand-grown plants cultivated in living, recycled soil contribute to Verde Natural's unique and vibrant flavor profile. Whether it's Chemmy Jones, Papaya, Hazelnut Cream, or OG No. 1, these indoor buds are fed an all-organic diet, and have won awards for both taste and potency. Verde's smooth aftermath upon inhalation is a product of this mindful harvesting technique. To create concentrates, Verde's flower is extracted into solventless Dab Logic products, like Live SHO, Ice Oil, Ice Sauce, and the newest addition of cartridges to the lineup. With 4-gram eighths and bargain ounces from display jars, even premium product is available at a lower cost.
Southwest Denver
Stunning interiors, Chihuly glass art, and a pet alligator named Diego aren't the only attractions at this top-notch locale. It's about the consumer journey at Diego Pellicer, with a strong focus on the shopping experience. Rotating vendors have a chance to share the center display case spotlight, while inventory offers unique discounts and hard-to-find products. The namesake pays homage to an 1800s hemp entrepreneur, and the quality cannabis stems from two company grows, which regularly test with THC levels into the mid-30 and high-20 percentiles (that's really good). Highly regarded for potency and well-grown genetics, this upscale outpost carries brag-worthy strains such as Durban Kush, Critical Mass, and Lemon Skunk. As far as concentrates, Diego Pellicer offers 7-gram live resin "buckets," THCa crystals, solventless and freeze-dried concentrates, and CBD isolate. Don't judge this dispensary by its décor, though -- grab $20 eighths, $6 grams, $100 ounces and $18 grams of wax/shatter every day of the week.
Northeast Denver/Aurora/Thornton
A 40,000-square-foot cultivation facility anchors the operation at this three-branch dispensary. With up to 50 different strains growing at a time, there's plenty of variety when it comes to indica, sativa, hybrids, and CBD options. When not serving up the local flower, Wana gummies fly off the shelves daily. Third-party concentrates are aplenty at Medicine Man, including selections from Batch, Become, Olio, Harmony, Binske, Nomad, and Chronic Creations. With specials every day of the week, from Wildcard Wednesdays, where you can choose any deal that suits your needs, to promotions on top-shelf ounces, edibles, shatter, wax and live resin, you can stock up on the dank without breaking the bank.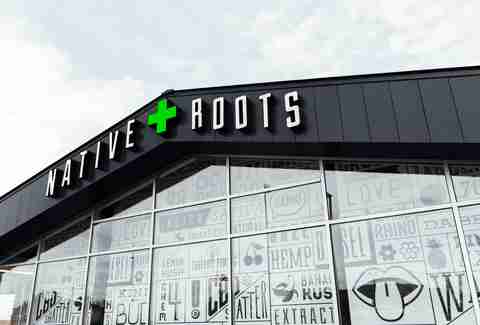 Central Business District (& Other Locations)
This widespread Mile High brand provides statewide love with 20 locations across Colorado. Light up a music-inspired collaborative strain, like Griz Kush, or if you need a more healing fix, trust in the sativa-dominant Harlequin, laced with CBD. There's also a nice selection of glass and swag, and even the shopping bags are cool -- granted, it's what's inside the bags that matters. From Denver to Boulder and Vail to Aspen, expect consistency and top quality from a team of educated budtenders, no matter how high you go.
University Hills/Uptown
THC (as it's known) offers 40 varieties of award-winning strains, and green thumb fans of the joint can cop some exceptional seeds, if they want. From Durban Poison to Strawberry Nightmare, it's more than just catchy bud names that will get your foot in these doors. Aside from a strong focus on ethical and local grows to top potency and effectiveness, visitors can take advantage of deals -- seven days a week! From 3 for $20 pre-roll Thursdays to BOGO edible Saturdays, THC keeps the traffic flowing. And for the early bird stoners that can make it in for "happy hour," which ensues during the first hour of business each day, you can choose your own deal from the roster.
Lower Downtown (LoDo), Union Station
This family-owned-and-operated outpost has been dispensing the goods since 2014, and is a well-known pit stop for Downtown workers and visitors, alike (it's just steps from Union Station and the infamous 16th Street Mall). High Times deemed NattyRems one of the best dispensaries in America, and for good reason -- the one-stop shop offers premium, award-winning nugs (like Natty Rems OG and Natty Rems-Grown Glue aka Gorilla Glue), along with the house-made Concentrate Remedies line. Expect nothing less than a quality experience, from plant care and concentrate extraction to business and store operations. Call in for a list of the daily strains, or stop by (parking is validated in a nearby garage if you can't snag one of two 30-minute spots outside) for Strain of the Day and Run of the Day discounts.
Glendale
A self-proclaimed "hash lover's paradise," this spacious spot just over the Denver County line carries top-notch, local concentrates. Whether it's Green Dot Labs, Head of Honey, Olio, or 710 Labs you seek, the dab- and vape-friendly inventory is vast. With well-informed consults around to advise until midnight, learn about hand-trimmed house favorites like Alien Rock Candy, which tests upward of 35% THC. Thinking about planting your own nursery? Trust in clean, high-quality clones and seeds with elite genetics including Gorilla Glue, Ghost OG, and Girl Scout Cookies up for the taking.
Sign up here for our daily Denver email and be the first to get all the food/drink/fun in town.