All the nearby road trip destinations we know and love will always be excellent and valid getaways, obviously, since the Upper Peninsula is still up there… y'know… peninsula-ing. But what if you wanted to ditch the car and get a little bit further away, perhaps to the exotic landscape of, say, Ft. Lauderdale? Well, we've got good news for you: it's not that expensive to do exactly that! 
Lucky are we to have a major international airport in our premises -- it makes escaping relatively easy and, more importantly, not wallet-busting. As of press time, the following destinations have almost ridiculously affordable travel options out of DTW. If you haven't considered a backpacking trip to Nicaragua before, maybe you should.
San Juan, Puerto Rico
Price: $300, round trip
Thanks to our country's imperialistic tendencies, you don't even need a passport to get to Puerto Rico, but do not be mistaken: this is not another part of the United States. Expect to find tickets to San Juan for cheaper than you can fly to Cleveland (no, really). We suggest getting a one-way, and returning only after you've had your fill of rum and sun.  
Cancun, Mexico
Price: $300, round trip (or less)
Sure, you could go all Señor Frogs here and try to relive your college years (but with hangovers 100 times worse, we promise), or you could delve a bit deeper into the Yucatan and explore what's pretty much one giant archaeological site, with beaches, cenotes, and some of the best food known to man on the side. Tulum, less than a two-hour drive south of Cancun, is super-hot right now.
Los Cabos, Mexico
Price: $300, round trip
A very beautiful, very gringo (for better or worse) section of Mexico, Los Cabos is cheap and gets you to a completely different world in a matter of hours. 
Recommended Video
This Arizona Oasis Comes With Its Very Own Grotto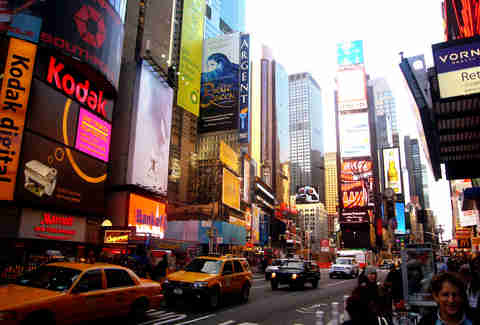 New York
Price: $150, round trip
The city of big dreams and even bigger rental market nightmares, New York is a breeze to get to, and furthermore, is a place where all of us should go to take a bite out of life from time to time. It's reasonable to pay $150 for a round-trip ticket, even though it may be on an airline whose craft you don't want to touch without wearing surgical gloves (we're not naming names here). 
Denver
Price: $150, round trip (or less)
Ahhhh, Denver: the highest city in America, in more ways than one. Not only can you order up a recreational cannabis cocktail based on your own unique physical and mental requirements, but you also have access to some of the most beautiful vistas in all of the American West. 
Boston
Price: $170, round trip
Relatively underrated when compared to its brassier East Coast neighbor NYC, Boston is full of history, good food, fun accents, and of course, pints upon pints of Guinness. From there, it's easy to rent a car and visit the ocean, or even better yet, Maine!
New Orleans
Price: $200, round trip
By the grace of the airline gods, you can now get to and from the Big Easy for less than $200 round trip. Check Spirit Airlines for the cheapest rates, and don't forget to give your liver and dancing legs a little practice before you head down that way. Yes, it IS hotter than Hades in New Orleans in the summer, but hey, that's why they put ice in cocktails. 
Las Vegas
Price: $200, round trip
Given that Vegas is the epicenter of hedonism, basically all airlines can get you there cheap and with significant ease. There's no reason to pay more than $200 for a round-trip ticket to Vegas, and of course, being that it's sweltering in the summer (what did you think the desert would be like?), expect fewer tourists and perhaps a few extra deals. 
Halifax, Nova Scotia, Canada
Price: $260, round trip
Strange travel destination, you may say. Indeed, but the east coast of Canada is an under-sung, majestic place. It was around these parts that the vikings first landed and tried to keep the New World all to their hairy selves. From Halifax, dive into a landscape you certainly won't find in Northern Michigan. Just rent a car and cruise the rocky coastline and its remote islands.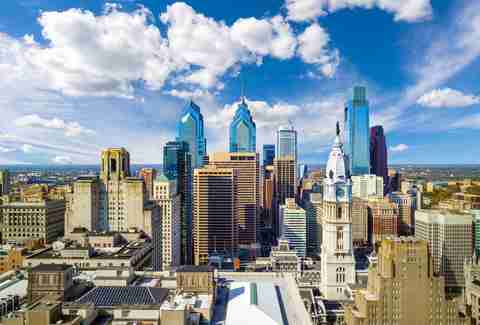 Philadelphia
Price: $90, round trip
Go to Philly for the brotherly love, stay for the cheesesteaks and the strip clubs. 
Ft. Lauderdale
Price: $140, round trip
Have you visited your grandmother lately? If not, you really should. Round-trip tickets to Ft. Lauderdale from Detroit are almost always cheap, and from there, you can catch affordable flights to all points south. Or just kick back and drink some sort of fruity beverage at the adult condo complex pool. No judgment.
Montego Bay, Jamaica
Price: $340, round trip
Absolutely one of the most stunning destinations in the Caribbean, Jamaica has everything you could ever want from a vacation: music, beaches, culture, grass, rum, and Red Stripe. Go now, or forever withhold your peace. 
Managua, Nicaragua
Price: $350, round trip
A budget backpacker's hotspot for years, Nicaragua offers surfing heaven, volcano hikes, and adventure up the wazoo. Fly into Managua for about $350 round trip, and get out quickly and into the countryside by using the cheap transportation abundant in this Central American country. 
Lima, Peru
Price: $460, round trip
The ability to fly to the middle of South America for less than $500 round trip is one of the reasons we love Detroit. For you history buffs, it's easy to get to Machu Picchu, one of the world's greatest wonders and proof of aliens, dude. But Peru has a million more things to offer, ya know, like ayahuasca rituals, the wildest mountains in this hemisphere, and llama encounters. 
Oslo, Norway
Price: $800, round trip 
For a mere $800, you can go on a fine pagan walkabout, complete with black metal and a glimpse into one of the most peaceful, progressive, and privileged nations in the world. It's a little pricier than some of the other destinations, but for an eight-hour flight, this is practically a steal. Plus, one of the most well-traveled people we've ever seen has it on his list of favorite places to visit. 
Frankfurt, Germany
Price: $820, round trip
Beer. It doesn't matter where you go, or how you get there -- for $800, you can wind up in Germany and get soaked in skunky suds, eat sausage, and live to tell about it, hopefully with a little bit of cash to spare.
Sign up here for our daily Detroit email and be the first to get all the food/drink/fun the Motor City has to offer.