There's no use denying it: winter in Detroit can be tough. The days are short and gray, and it can get so bitterly cold that it's easy to just stay in your house, armed with a blanket and Netflix. However nice that sounds, getting out of the house is important, too, and there are plenty of excellent excuses to do so this winter, whether you're into movies, music, or gigantic, brightly-lit robots. Here's everything you need to do in Detroit this season (and here's everything we recommend doing in Detroit any time of year).
Through Sunday, March 8
Campus Martius
Detroit's beautiful ice skating rink is in the heart of Downtown, and if you go before the holidays are over, you'll even be skating beneath a giant Christmas tree. As such, the rink at Campus Martius has long been a seasonal tradition for many Detroiters. You have plenty of time to join in the fun -- the rink's open until early March.
Cost: $10 adult, $8 child/senior
Thursdays - Sundays through Sunday, May 3
Museum of Contemporary Art Detroit
The short, gray days of Detroit winter can come to feel rather oppressive. But this year, we're armed with something we didn't have last year: a magical, brightly lit, surreal wonderland full of giant, colorful dinosaurs and robots. The original Robolights is a sprawling and wildly popular attraction in Palm Springs, and now Detroit's getting its own version just when we need it most.
Cost: $5 suggested donation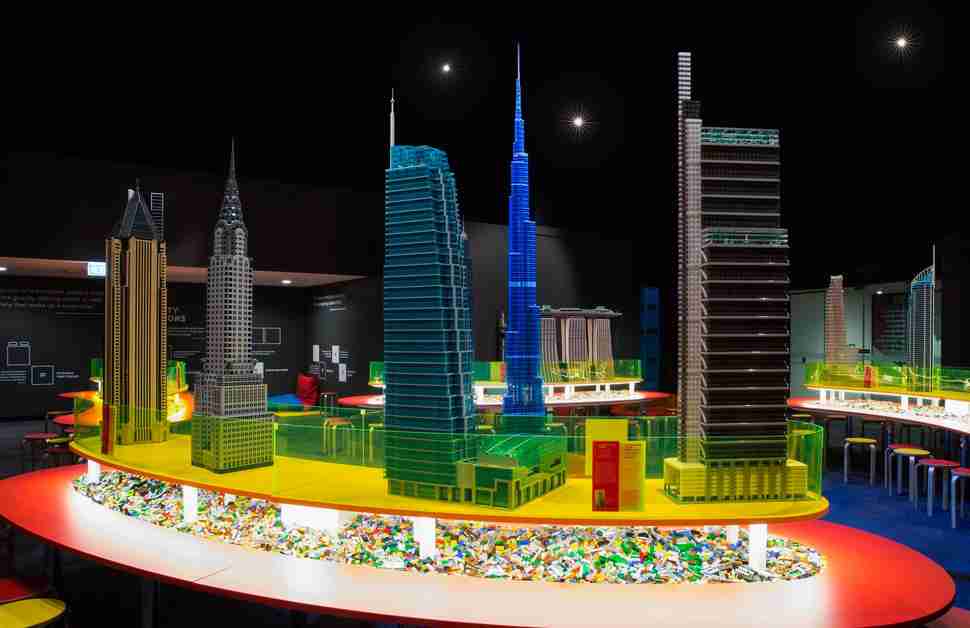 Through Sunday, January 5
The Henry Ford
Who among us doesn't delight in epic sculptures made painstakingly out of LEGOs? There are some people who are professional LEGO builders, and fourteen of them have contributed to the Henry Ford's Towers of Tomorrow exhibit, which displays 20 of the world's most iconic skyscrapers on a completely accurate 1:200 scale. Which, by the way, is still pretty big.
Cost: $24 (museum admission)
Fridays and Saturdays through Saturday, December 28
Woodward Esplanade (directly south of Campus Martius)
If you're looking for a holiday date night idea, this one's for you. Honestly, what's more romantic than cuddling up under a blanket and leisurely seeing the gorgeous lights of downtown from the point-of-view of a horse-drawn carriage?
Cost: $10 per person, $40 for a private carriage
Saturday, December 14
Corktown
Corktown Aglow returns to give you the epic holiday block party you deserve. There will be a Christmas tree lighting ceremony, free carriage rides, a holiday market, free hot cocoa, and marshmallows for roasting. Plus, many of Corktown's shops, bars, and restaurants will have specials and deals.
Cost: Free
December 22
Campus Martius
Detroit may very well have the biggest menorah in the country -- seriously, how many menorahs require a forklift to light? With such grandiosity, an epic annual celebration obviously follows. Head to Campus Martius for the lighting ceremony, which includes festivities like a marshmallow roasting pit, a fire show, balloon sculpting, a free hot snack bar and soup, and much more.
Cost: Free
Friday, December 20
Ghost Light
The holidays are all about finding the things that unite us. And sometimes, that thing is a passion for video games and anime. Enter Nerd Night, where your evening will include music by The Seven Sages (a Legend of Zelda cover band) and several of Detroit's finest bands covering Final Fantasy, Castlevania, and anime theme songs, plus DJ Snesei.
Cost: $10
Saturday, December 21 - Sunday, December 22
Planet Ant
Why do 24 hours of improvised comedy when you could do 25? The rules for Planet Ant's wonderful annual fundraiser are similar to those of the classic walk-a-thon. Except, instead of miles walked, comedians will collect pledges for each consecutive hour they perform. Will things get a little crazy? Seems likely!
Cost: Free
Friday, December 27
The Fillmore
The Roots' reputation certainly proceeds them, even before they took the gig as the resident band on The Tonight Show. However, the Tonight Show's schedule is quite demanding, so there are only a few times of the year Questlove and company can tour -- like around the holidays.
Cost: $59.50-99.50
Monday, December 30 - Tuesday, December 31
Little Caesars Arena
If you haven't noticed, Detroit takes hockey pretty seriously, which is why the Great Lakes Invitational has become a mainstay holiday tradition for many. Not only do you get a choice college tournament featuring Michigan and Michigan State, but the whole event is capped off by the Red Wings' final home game of the year.
Cost: $15 and up per game
Friday, January 10
Redford Theatre
If you haven't revisited it recently, please rest assured in knowing that Napoleon Dynamite is still as extremely funny today as it was 15 years ago. If you don't believe, see for yourself at the Redford's screening. But this isn't just any ordinary screening -- there will be a special with the actors behind Napoleon, Pedro, and Uncle Rico, plus Tina! Yes, TINA THE FAT LARD WILL BE THERE.
Cost: $25-75
Friday, January 17 - Saturday, January 18
Main Art Theatre
Before there was Twin Peaks, director David Lynch and future-Cooper Kyle MacLachlan worked together on Blue Velvet... well, Dune was technically first, but the only reason to talk about that one is MacLachlan's fight with Sting. In any case, the haunting mystery at the center of Blue Velvet has stood the test of time. It's not only an excellent midnight film, but a great first entry into Lynch's films.
Cost: $7
Friday, January 24
MOCAD
MOCAD's annual fundraiser is back, showing you "art in action" in the funnest way possible. Over the course of three one-hour shifts, 100 artists will lay their artistic process bare, creating new works right in front of your eyes. What's more, these works -- which range from drawings to collages and more -- immediately go on sale for attendees for just $40.
Cost: $10
Friday, February 7 - Sunday, February 9
Downtown Detroit
Last year, Winter Blast stretched out for the whole month -- but this year, they've wisely decided to condense back down to a single weekend and give you the best, most action-packed Winter Blast possible. For the uninitiated, Winter Blast makes the heart of winter into a giant party with free ice skating in Campus Martius, an ice sculpture garden, food trucks, marshmallow roasting, a winter slide, and much more.
Cost: Free
Sunday, February 9
The Crofoot
You can thank Toxic Avenger for the rise of Troma Films -- an independent studio which morphed into an underground genre characterized by amateur filmmakers and gratuitous violence. Toxic Avenger -- about a nerd who becomes a mutated superhero -- is now a cult classic, and director Lloyd Kaufman will be at the screening for a post-film conversation.
Cost: $35
Wednesday, February 19
Detroit Masonic Temple
You'd be hard-pressed to find a millennial who doesn't fondly look back on at least one skit from Adult Swim's iconic series Tim and Eric Awesome Show Great Job. Tim and Eric are now on the road, and they've named this the "Mandatory Attendance Tour" -- you're not going to let them down, are you?
Cost: $47.50 and up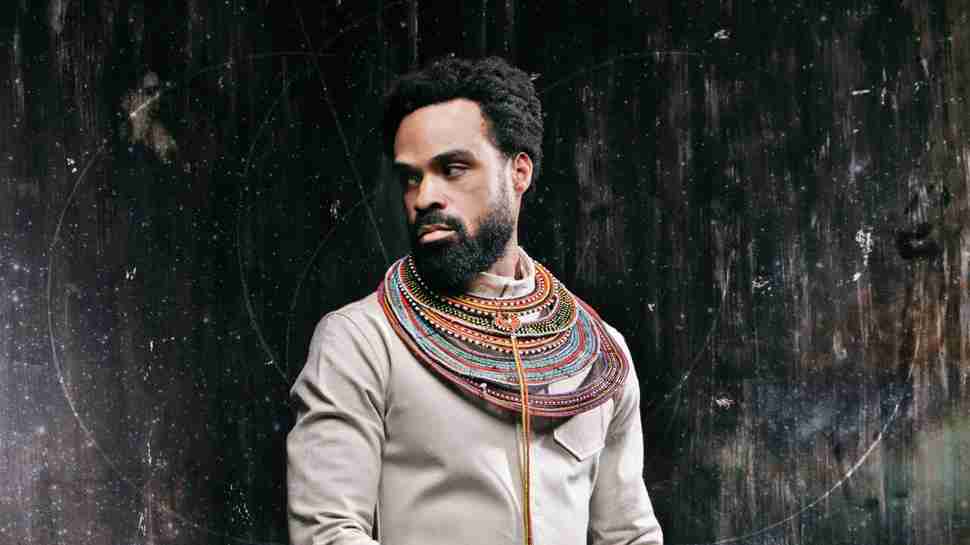 Friday, February 21
Aretha's Jazz Cafe
Bilal has been on the forefront of the fusion of funk, neo-soul, and jazz for a long time. And his resume as a collaborator proves it -- Bilal's worked with everyone from Beyoncé to Kendrick to J Dilla. But this is an excellent (and intimate) opportunity to see Bilal shine in his own element.
Cost: $30
Thursday, February 27 - Saturday, February 29
Around Hamtramck
The Hamtramck Music Festival claims to be "the largest local music festival of its kind" -- and there's a serious argument to that end. Few neighborhood festivals for local charities rope in dozens of venues and hundreds of bands. Or inspire the same kind of jubilant energy, for that matter.
Cost: $15
Friday, February 28 - Sunday, March 1
Detroit Marriott at the Renaissance Center
The Motor City Tattoo Expo is entering its 25th year, and it continues to become bigger and better. The Expo welcomes the best in the industry, the casually curious passerby, and everyone in between. Over 300 astoundingly talented tattoo artists will be present to show off their art and give seminars. And, yes, you can get a tattoo, obviously.
Cost: $45 weekend pass, $35 two days, $20 one day
Sunday, March 15
Corktown
Detroit's St. Patrick's Parade is a huge affair -- perhaps a way bigger deal than you'd expect, if you're from out of town. Various local businesses and organizations build floats and parade by. All are welcome -- as long as you wear green, of course.
Cost: Free
Sign up here for our daily Detroit email and be the first to get all the food/drink/fun the Motor City has to offer.