Uh-oh! You go and check Facebook, and an invite to your friend's Halloween party awaits. Is the end of October here already?
Yes, it's now officially Halloween season, and once again, you forgot to pick out a costume. Sure, if you try hard enough, you can pull off something spectacular. Or, you can go with a locally themed costume using some things you might already have in your closet and around the house. Don't get stuck drawing on yet another cat face this year.
1. Creepy Detroit Medical Center doctor from hell
What you'll need: Lab coat or scrubs, stethoscope, extremely dirty surgical tools
How to make it work: If you were that guy who dressed as a "gynecologist" in college, pull out that old costume. Really take it up a notch and scare the living daylights out of people by threatening them with a staph infection.
2. Shady megachurch pastor
What you'll need: Pinstripe suit, alligator shoes, Bible, gaudy bejeweled cross, keys to an expensive luxury car
How to make it work: Bring a guest to the party that no one likes. Repeatedly pass around a collection plate (or take payments via Square).
3. Ferndale restaurant health inspector
What you'll need: Clipboard, rubber gloves, ID badge
How to make it work: Wait until everyone's good and saucy, and tell them that the food they're about to eat was prepared in a shithole.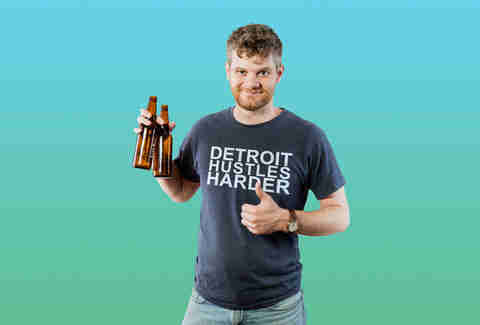 4. New Detroiter
What you'll need: A "Detroit Hustles Harder" T-shirt, Shinola watch, Quicken Loans lanyard, empty beer bottles, dizzying optimism
How to make it work: Go to a Halloween party Downtown and never leave Downtown. Only talk about the good things about Detroit during conversation.
5. Overly enthusiastic regional mass transit supporter
What you'll need: See above, then add a cycling helmet
How to make it work: Block everyone's path at every opportunity. Cast shame upon everyone with a set of car keys. Debate party guests with facts and statistics based solely on firsthand observations.
What you'll need: Microphone, American flag-painted cowboy boots, perfectly messy tousled hair, the Detroit Land Bank Authority's number on speed dial
How to make it work: Sneak up on your unsuspecting friends with a stack of paperwork and start asking them a barrage of questions.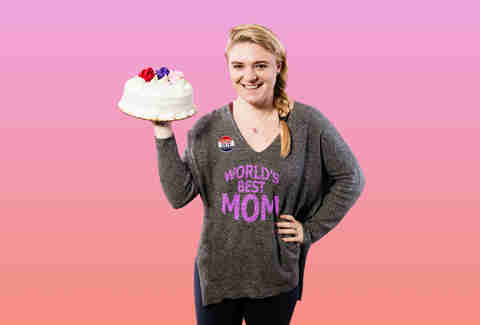 7. Short-tempered suburban mom
What you'll need: "World's Greatest Mom" T-shirt, a sheet cake, punny pro-Trump sticker
How to make it work: Shake things up at the party by drop-kicking the cake across the room. Commit various other offenses that would only get slaps on the wrists in the suburbs but are likely penalized twice as hard in the city.
8. Cameron from Ferris Bueller's Day Off
What you'll need: A Gordie Howe jersey, khakis, penny loafers
How to make it work: Ferris Bueller's Day Off is 30(!) years old this year, so you can pay tribute to the movie and Mr. Hockey, who sadly passed away this year.
9. New Detroit restaurant employee
What you'll need: Crisp white button-down shirt, denim apron, fake tattoo sleeves, a PhD-in-linguistics level of vocabulary to explain how rare 18th-century bitters pair with duck-fat poutine
How to make it work: Take a picture with the squad in front of a wall covered in white subway tile. Convince everyone that an $18 hamburger is really worth the price. Chastise anyone who comes to the party late.
10. Bonus couple's costume: Detroit police officer and graffiti artist
What you'll need: One of you needs a typical cop getup: police uniform, badge, handcuffs. The other needs a hoodie and spray cans.
How to make it work: The officer should have the artist handcuffed while not paying attention to whatever else might be going on at the party.
Sign up here for our daily Detroit email and be the first to get all the food/drink/fun the Motor City has to offer.