For some of us, a trip to Belle Isle conjures up the image of downing tallboys and Rap Snacks in the shade of a riverside willow tree. But for countless others, the island represents the best space to manage some outdoor exercise in Detroit. To help everyone include at least a few healthy trips this summer, we present you with a list of ways to get the most out of exercising on the 982-acre state park island.
Kayak on the Detroit River
This is a good idea, for obvious reasons, such as, ya know, being surrounded by water. You can bring your own kayak, if you happen to be stowing one away, or rent one right from the main beach. Check out RKC Adventures, which also organizes tours of Belle Isle's lagoons and canals. Plus, even though it's considered "exercise," you're still sitting down.
Bike around the island
Pedal the 5.5-mile loop around the park, and if you've got beefy enough tires, you can venture off into the forest for a bit of off-roading. Make the most of your day and take advantage of Detroit's often-empty streets by biking to the island and back -- completely avoiding the $11 state park entrance fee.
Take a hike
There are many interesting things to discover on Belle Isle, namely an abandoned zoo, a few lighthouses, and countless swimming holes. Walking with a sturdy pair of shoes is the best way to see it all up close and personal. You'll probably also see a bunch of the island wildlife, which includes deer, water fowl, birds of prey, and any number of amphibians. Luckily, no bears.
Practice your mantra during outdoor yoga
If you want to pick a patch of grass out by yourself and do a few cycles of downward dog, it's doubtful anyone would stop you. But why not take advantage of some of the group yoga activities offered by organizations such as Bikes and Yoga? After a group bike ride to the southern tip of the island, you can namaste all over the place with the backdrop of the city's infinitely beautiful skyline.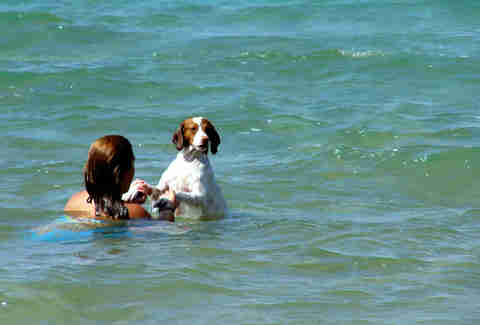 Go for a swim
The glorious part of the Detroit River being, well, a river, is that it's CLEAN. Relatively clean, at least, considering it flows alongside an industrial city of Detroit's caliber. It's a fast-moving river, so be mindful that it's actually alive and capable of carrying you out to sea... or at least to Cleveland. (Ugh, Cleveland.) If you don't want to brave the open water, we suggest you get your finest boat shoes on and sign up for a membership at the Detroit Yacht Club, where you gain access to the members-only fancy shmancy pool with cocktail service. YOLO?
Compete in a bubble soccer match
So, this is a thing. The ingenuity of the human mind never ceases to amaze. Basically, you can remove any and all threat of adversity or injury by enveloping yourself in a plastic ball. Personally, we'd rather just roll around while wearing it, but if you're ultra-ambitious, you can actually play the game and bump into other human puff domes while trying to kick a ball into a net.
Join a racquetball league
With so much space on Belle Isle, there's plenty of room for all manner of sports. Located right on the island, Belle Isle Racquetball organizes games four days per week during the warmer months, using six of the island's courts for racquetball and handball.
Throw some disc golf
The 18-hole course meanders through the thick foliage on the island's north end, and is the perfect excuse to grow back your dreadlocks and dig out that Hawaiian shirt you usually only wear to Sammy Hagar concerts. Fortunately, both skill level and physical exertion are minimal.
Swing some golf clubs
While not the biggest course in Detroit, the Belle Isle Golf Center is the place to practice your drive and maybe even get a little putt-putt in. Located on the north end of the island, the course has views of the Detroit and Canadian riverfronts and plenty of freighters to aim your swings at.
Gear up for flag football
The safest alternative to tackle football -- besides sticking yourself in a large plastic bubble -- can be played, and played well, on Belle Isle. Check out Come Play Detroit, a group that organizes sports leagues across the city, and hosts co-ed island games on the reg.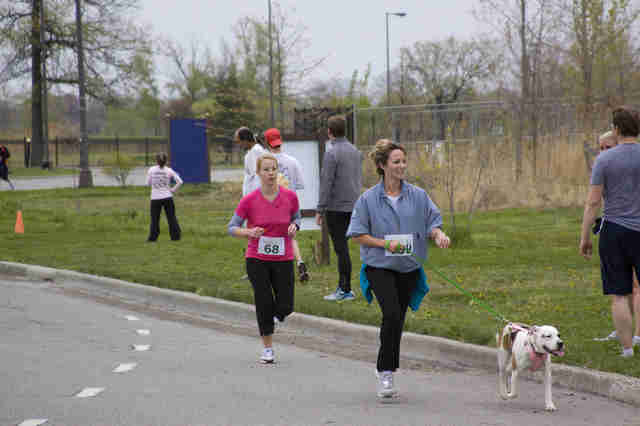 Do the sensible thing and go for a jog
Now that the island is state-owned and therefore heavily patrolled by Michigan State Police troopers who won't hesitate to write you up for speeding, it's a lot safer to jog the loop around the island, which is both beautiful and lengthy enough to actually burn some serious calories.
Bat some cricket
The Michigan Cricket Academy describes cricket as the world's "second most popular team sport." This claim sounds as dubious as our knowledge about the rules of cricket or how it's actually played, but… it does sound highly refined and eloquent, and you can get your cricket on with others on Belle Isle. So, why not? Read a book, people.
Beast out on a rowing squad
Ever wonder about that massive building that stands to the right as you are exiting the island? The 114-year-old edifice is home to the Detroit Boat Club Crew, a team of rowers founded way back in 1839 when Detroit had a population of only 8,000 people. Rowing is not only an excuse to get out on the river, but it's a helluva form of exercise, focusing on back, chest, shoulders, abdomen, and legs. Sign up for indoor rowing classes and then take your action to the high seas.  
Lunge around on cross-country skis
While there aren't any trails specifically dedicated to cross-country skiing, if there is snow on the ground, the island is pretty much your canvas for Nordic exploration. No one's holding you back.
Lace up those skates
… no, but really. You should! Back in the day -- before the first iPhone was even a twinkle in Steve Jobs' eye, microwaves, and the the current iteration of whatever's going on with the Republican party -- ice skating on Belle Isle used to be all the rage. Seriously, Google it. As we all know, it still gets cold here in the winter and shit still freezes, so why not lace up those blades and take advantage of the more than 100 acres of surface water on the island in the form of lakes, lagoons, and canals. File this one away under "fun outdoor winter activity."
Sign up here for our daily Detroit email and be the first to get all the food/drink/fun the Motor City has to offer.