Long before Detroit was the newly favored darling of the hipster set, before it was touted as a must-see vacation destination, and even before Donald Trump visited an African-American church and claimed he understood the troubles of America's minorities, it was a city of intense scrutiny. Remember the great recession? It was basically a mass exodus, a brain drain of the younger generation fleeing the city in search of better career opportunities. Regardless of what type of greener pastures you were seeking when you left Detroit, you'll likely all miss the same things while you're away and appreciate them with a renewed sense of gratitude when you return.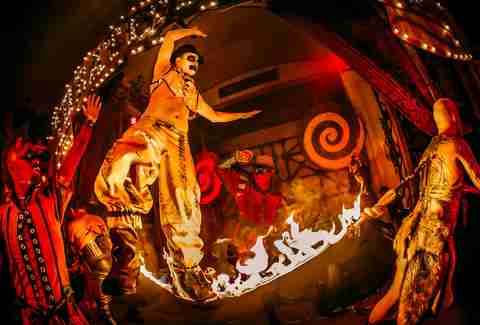 Fall weather and activities
Warm, dry days and cold nights: touch me now. The smell of dead leaves on the ground, a little bit of extra darkness in the morning, crazy Halloween parties (we're counting down the days to Theatre Bizarre), cider, mulled frickin' wine. While summer is an absolute joy in the Motor City, fall is beyond comparison. Detroit is blessed with four very distinct seasons, and it always feels good to switch into everyone's favorite pumpkin spice-sprinkled season.
Middle Eastern food
You will realize upon leaving Detroit that there is no other place in the United States that has such a dense collection of regional cuisines from the Middle East. We would literally eat Dearborn if we could. Alas, if you've left the city, you've surely at some point found yourself excitedly awaiting an order of baba ghanoush in your new town, only to poke disappointedly at the glop of imitation substance that's been served to you with a side of some very not fresh-out-of-the-oven pita bread.
Pierogi and kielbasa
When people ask you what the traditional food is from Detroit, do you say Coney dogs? While that's all fine and good, if we're really being serious about the phallic-shaped foods we miss from Detroit, King Kielbasa takes the proverbial cake. And we're sorry, but pierogi like the ones you'll find in Hamtramck simply do not exist anywhere else in the world besides Poland.
Michigan beer
Oh, Oberon, you sweet, sudsy harbinger of spring. And amber ales that don't leave a funny taste in your mouth? A real, actual, solid, honest-to-goodness porter? Unless you find yourself living in Oregon, Colorado, or, oh, Germany, chances are you wince when someone in your new locale offers you a craft beer because you know it's not going to live up to the ones you can so easily access at home. Hell, even Stroh's (now made in Detroit once again!) comes out on top of the clear, cheap brews according to our unofficial lager taste test.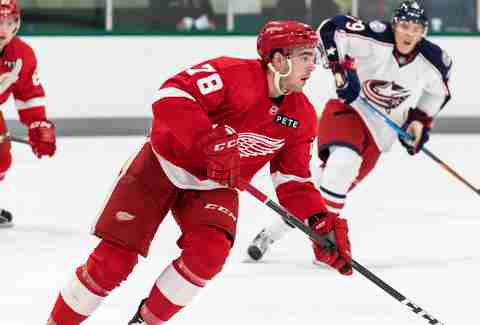 Detroit sports
Sure, everything, including streaming one of "the games," is accessible online these days. But there is absolutely nothing like the excitement you'll get from attending one of Detroit's big four sporting events. Or even just watching it at your favorite dive bar while playing Keno. The Lions fans are tried and true. The Detroit Red Wings never disappoint. The Pistons always give us hope. And the Tigers are to Detroit sports as what the auto companies are to the local economy. Don't forget the Detroit City Football Club, which might be the most fun of them all.
Enthusiasm for karaoke
This has not been officially researched, but if you've moved away from Detroit and found yourself trying to elicit crowd participation on a Bryan Adams song, you know what we're talking about. It doesn't matter what you sing at karaoke in Detroit, as long as you sing it with all of the passion and self-deprecation that you can simultaneously muster. We're a city with a rich musical history and full of people who love to drink. What's a better pair? There isn't a more perfect combination than a Thursday night sesh at The Inn Place or balling out at Rockstarz on a Tuesday with a beer in one hand and mic in the other.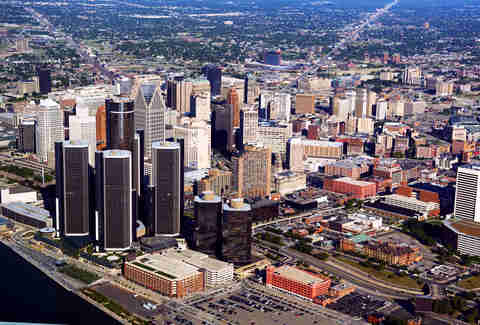 The lack of traffic
You might think your 30-minute commute is harrowing and painful, but until you've lived in a city other than Detroit, you have no concept of what traffic is. When you find yourself either in your own vehicle or (gasp!) on public transit cursing the fact that traveling two miles is taking you two hours, you'll look back at all those potholes and inconsistent traffic signals and find yourself missing the relative vacancy of Detroit.
The city's diversity
Here's the deal: Detroit is a predominantly African-American city and has been for a long time.  As such, some cultural aspects dominate the overall atmosphere of the city in a way that you won't find in a lot of other places in more homogenous America, or the world for that matter. Following the mass diaspora from Detroit during the recession, what really kept Detroit afloat during its years as a forgotten city were the black-owned businesses -- which also happen to be leading the city's comeback today. There is something pretty damn beautiful about a black city, and other places seem quite boring in comparison, frankly.
Open spaces
Detroit is a uniquely pastoral city. Very few cities in the world have such a panoply of landscapes as Detroit does. From the urban scene, world-class museums, strikingly beautiful art deco architecture down to massive city parks and a literal prairie, Detroit doesn't feel so constricted as other cities tend to. And if countryside is what you're looking for, you can find it minutes from all the typical urban joys and unpleasantries that a big city has to offer.  
The original music scene
Detroit has given the world so many unforgettable musical gifts over the years. While not every musician in town will hit the big time like Marvin Gaye, Jack White, or Eminem, we have a delightful, accessible, and constantly churning mix of pretty much every genre of music you can imagine (with the exception perhaps of Tuvan throat singers, but that's a longshot anywhere outside of Mongolia, right?). Some of Detroit's bands push their performative limits: they may feature people who dress like sight-challenged, 6-year-old children and/or who scream like maladjusted parrots. But at least they're up there doing something original and you're not being subjected to the same mediocre Led Zeppelin covers every time you hit the town.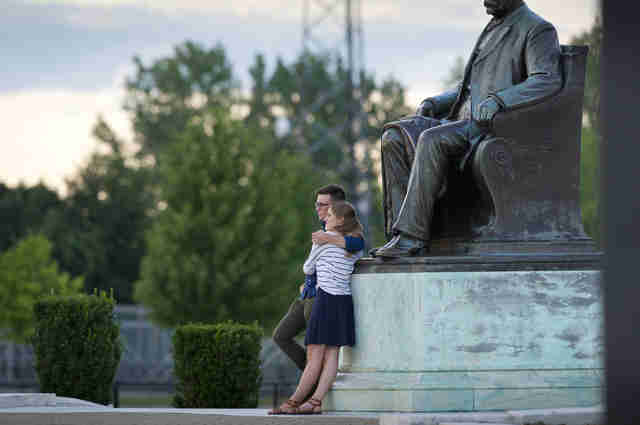 Long, lazy afternoons at Belle Isle
This aptly named gem of a park is situated in the international waters between Detroit and Canada, and is the perfect place to go if you have no plans in mind other than enjoying the day. Sitting in the relative silence of the island's forests and beach are relaxing enough, let alone taking the time to explore by foot or bike. The water is great for swimming in the summer and surprisingly clean for an industrial city. The state's 2015 takeover of the island only ensures a safer and more sanitary experience on this island that is a sanctuary for Detroiters from all walks of time.
Its affordability
We don't have words at the moment for those fancy-pants loft projects going up around town, but rest assured, there's still a cheap-ass Detroit out there for grabs. Not only is real estate affordable in the entire region, but you can get a lot for not very much. Besides the housing prices -- which when you move to another city, everyone will want to know about the internationally hyped $100 dilapidated houses -- the general cost of living is not nearly as high as in many other cities of its caliber. There are always free festivals going on and there's no shortage of restaurants that cater to those on a budget. It's a great place to base yourself if you don't want to spend all of your earnings on rent and other necessities.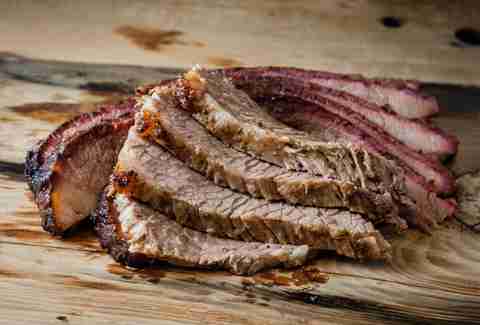 Soul food
Collard greens, fried pork chops, mac & cheese, BBQ. These are all delights that can be found in consistently supreme quantity in Detroit that would be delicacies elsewhere. If you're reading this and living in Detroit, please stop right now and go enjoy some homemade fried chicken. Never take that stuff for granted!
Really good pizza
You're more of a pizza snob than you know. Unless you move to New York or Chicago, chances are your pizza situation will only get worse. No, really -- some people just are clueless when it comes to making a good pie. Whether it's from a chain, square, gourmet, cheap, expensive, etc., in Detroit, you're guaranteed that your pizza will be damn delicious. Elsewhere, not so much.
Our cynical & sarcastic sense of humor
If you've left Detroit, you were probably initially stunned at how happy everyone in your new town seems. They smile, they greet each other, they seem relaxed and chill -- like they're content with their lives or something. Coming from Detroit, this attitude can be a bit alarming, yet charming at the same time. But all the fun and games end when you make your first cynical joke and you're met by someone suggesting you start taking medication. It's real, folks. The Detroit sense of humor is one possessed by a select and lucky few.  
Sign up here for our daily Detroit email and be the first to get all the food/drink/fun the Motor City has to offer.