Detroit today is not Detroit 10 years ago. Hell, it's not Detroit 10 months ago; it's not even the same city it was last week. We've got foreign investors out the wazoo, transplants from some of the hippest cities in the world, and what seems like a new bar and restaurant opening its doors more frequently than the People Mover. There's much to bemoan: higher rent, more traffic, $5 cups of coffee, etc. But fortunately, it's a big ass city. And even though "New Detroit" is quickly creeping in, there are still plenty of places where the "Old Detroit" lives on.
Downtown
This aging building sits on the edge of Downtown, where the splendor of Corktown's resurgence meets the yet-to-be-developed side of the city's commercial center. Boasting more than four stories of rare and used books, the shop vibes like an old museum with antiquated interests galore, and a healthy dose of dust proves this baby ain't no spring chicken -- and we like it that way.  
 
Dearborn
Representing Old Detroit not only in its impressive lifespan (it first opened in 1950) but in the fact that it's actually a classic drive-in movie theater. Not new. Not updated. Not particularly luxurious. Not luxurious at all, in fact. No reclining seats, unless that's a feature you've installed in your Suburban.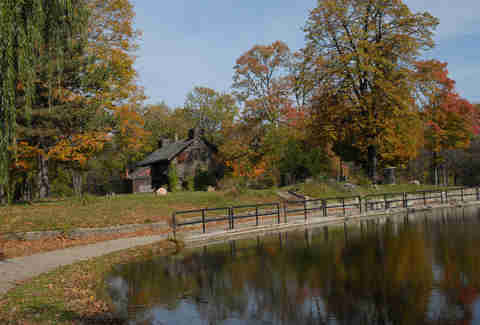 University District
This pretty little oasis on the city's northside is full of activities -- golfing, biking, art shows, yoga... you name it. Despite being well-used by the locals, the park remains low-key and does not, as of yet, have any designated "hipster" zones like another city park we know...
 
Downtown
Sam Zeolla has been cutting hair in the same spot for more than 50 years -- way before manscaping went out of style (thank you, 1990s), and will likely outlive this current cycle of pomped coifs. This isn't where you go to get your fancy little handlebar mustache groomed (though we're certain Sam would be up to the task); rather, this is the destination for a good old-fashioned men's haircut. Clean it up, hippies.
Barton-McFarland
There is no want for places that specialize in sliders in the Motor City. Small, greasy burgers so brilliant that they're hard to mess up. But, we know a good slider when we smell it, and Elmer's has served up some of the city's best for more than 50 years.
 
Belle Isle
You don't need us to inform you of Belle Isle -- it's the ultimate classic and jewel of the city. If you aren't living under a rock or out in suburban hell somewhere, chances are you are well aware of its charms. The island is filled with classic Old Detroit spots and brimming with nostalgia for most locals, but we consider the Conservatory, the Aquarium, and the fountain to be some of the best examples of where the city's old school charms still permeate. Not to mention, each year the island hosts the Grand Prix races -- it doesn't get much more Detroit than that, kids.
Dearborn
This museum complex features days' worth of activities and presents a solid concept of Detroit's past, present, and, in some cases, its future. It's in many ways the history of modern industrialized America, with special exhibits on electricity, air travel, automobiles, and culture (like that current Beatles exhibition).
 
Hamtramck
This blues bar is touted as the oldest of its kind in Michigan, meaning it's seen its fair share of Detroit's failures and successes, identities, renaissances, and otherwise. Somehow, it has managed to not change a bit over the years -- we think that's because Raven got it right in the first place.
Coney Islands
Downtown (& other locations)
You can't throw a stone too far without hitting a Coney Island in Detroit. There's at least one solid option in nearly every neighborhood, and most of them haven't changed much since opening during the first half of the 20th century. So go ahead, get yourself some greasy glory, and know that by doing so, you're doing your part in maintaining the history of this city.
 
Midtown
Maybe it's too divey for the New Detroit crowd; maybe it's just too simple. If there were a Detroit pretentiousness meter, on a scale of 1-10 you would see Jumbo's rank in at about -5.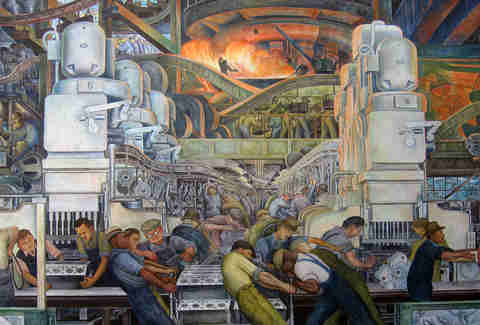 Midtown
Aside from its impressive art collection, the DIA has hosted a number of the world's great thinkers, performers, and artists. In this sense, it is one of the lasting symbols of the city's unstoppable innovation and served as an outlet for the appreciation of fine arts and creativity during some of the city's most troubled years.
 
8 Mile
Nestled up in the 8 Mile and Livernois 'hood, Baker's retains the soulful and laid-back flavor of a Detroit venue that exists for the music, the food, and the people loyal to the spot. There's flair, sure -- and lots of it -- but you're not going to be able to mistake this neighborhood as just "another Brooklyn." Baker's is all Detroit, and we have no reason to believe that would stop anytime soon.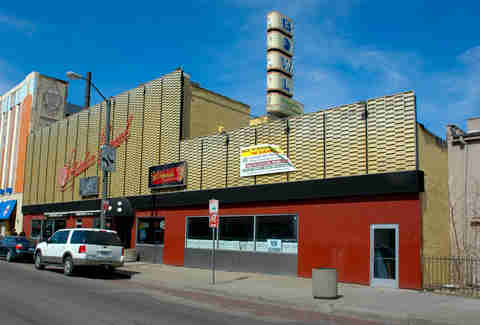 Midtown
This classic bar is right in the middle of New Detroit's Ground Zero. Despite all the clamor (literally, the M-1 Rail is being constructed right out front) and glitz, the Garden Bowl is still its slightly rough and very charming self: the perfect place to grab pizza and a beer, and if you're feeling athletic, maybe strike down some pins.
 
Dearborn
This working auto plant is possibly the best way to get in touch with the roots of Detroit's splendor and modern history. A city built on the success of the automobile, touring possibly the most famous car plant in the world, with more than 16 million square feet of factory floor space, is both impressive and powerfully somber.
New Center
Old Detroit is where Motown was born. It's even where techno was born. Where garage rock wailed its way into the ears of an international audience. But without Motown, it's hard to say where the city would be. Nearly impossible to separate the city's culture from its history, it's a safe bet that Detroit is reflected in the songs of Motown, and thankfully, this small museum has captured and preserved that energy.
 
Eastern Market's butcher shops
Eastern Market
It's hard to pick a favorite, but one thing is for certain: the meat slingers in Eastern Market are old school and have added to the flavor of this city for longer than most of us have been alive. Check our previous run-down of metro Detroit butcher shops and make sure you think twice about where you satisfy your carnivorous cravings.
 
Bagley
A bar that can fit about 20 people comfortably, that's basically held together by plywood, and hosts live music on the reg? That's exactly what we love about this city. Improvisation can lead to some great things, and Tom's is one of them.
Redford
If the Redford showed new movies, there'd never be any reason to go to another movie theater anywhere in the world. Alas, it has its niche, and we fully support the kitschy and well-preserved vibe of days gone by in this classic restored theater. It's a great place to relive the past, with showings of some of the most beloved flicks of all time, and you won't find a more enthusiastic staff or audience around town.
 
Downtown
This venue is blessed with great sound and a beautiful location right along the Detroit River, with a view of Belle Isle and that lovely country to the north. Head here to check out some of the finest R&B and hip-hop shows that come through the city during the warmer months. It hasn't changed much over the years, and holds a refined urban vibe.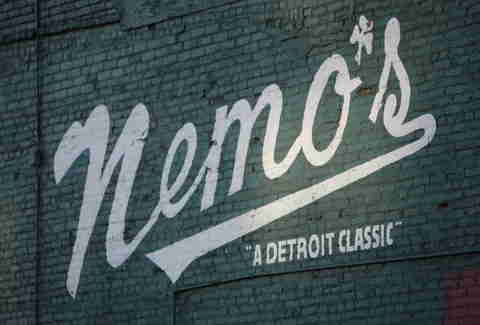 Corktown
Michigan Ave is lined with new businesses, restaurants, and bars -- it's starting to feel like a walkable neighborhood! That's all fine, but there's no place quite like Nemo's. What once had a prime location next to Tiger Stadium, this sports bar still hosts some of the best game-day festivities.
 
Mexicantown
Here's one place that hasn't changed in the past 30 years. For all your Tex-Mex delights, including cervezas and margaritas, this place represents the Detroit that we love -- the one that won't leave you broke.
Sign up here for our daily Detroit email and be the first to get all the food/drink/fun Motor City has to offer.
Megan Frye is a Detroit and Mexico City based writer whose ideal Old Detroit day includes chugging a Boston Cooler, eating an entire square pizza by herself, and of course getting a flat tire on her truck. Tweet her your favorite places to find Old Detroit at @fryechild.