Labor Day is almost here and with it, the end of summer. Now prepare to enjoy the (slight!) reprieve and chill at the coolest events in Honolulu. The lineup of food, drinks, festivals, arts, and culture promise to keep you busy. By the time you're done, it will be time to eat the leftover turkey and get ready for the holiday season. Until then, consider getting a ticket to Oktoberfest or the Hawaii International Film Festival. Here's everything you need to do in Honolulu over the next few months.
Recommended Video
Wine Workouts Are Just What We Need in our Fitness Routines
SEPTEMBER
Now–February 24, 2019
Bishop Museum
Before Hawaii's economy developed around the U.S. military's Pacific Command and tourism, its plantations earned money exporting sugar and pineapples. As the indigenous Hawaiian population was decimated by disease, laborers were brought in from Asia. The Gannenmono exhibit at the Bishop Museum celebrates the 150th anniversary of the first Japanese plantation workers' arrival in the Hawaiian islands. This is a "must see" for visitors interested in Hawaii's history and human geography.
Cost: $25-30 for adults; discounts for military, seniors, kama'aina, and children; parking $5 per car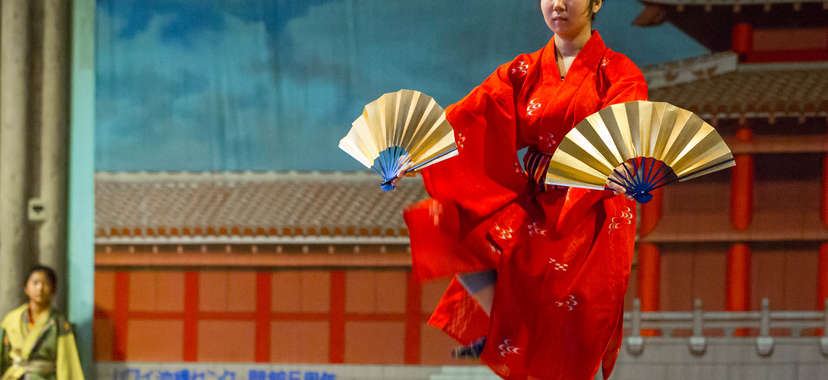 September 15
Hawaii Okinawa Center
This final bon dance marks the end of Hawaii's "Bon Season" and the beginning of autumn. Guests will be treated to Okinawan music and dance. If you're feeling peckish, there will be no shortage of Okinawan eats for sale on premises.
Cost: Free admission; varies by vendor
September 21, October 19
Waimea Valley
On select Fridays, Waimea Valley permits visitors to enjoy the scenic grounds and gardens under the moonlight. Guests can opt to enjoy a buffet dinner with valley admission included or opt to visit without dinner. Don't miss an excuse to see one the most scenic sights on the North Shore.
Cost: $10 stand-alone admission; the dinner buffet is $34.95 for adults and $17.50 for kids ages 4-12, and dinner prices include admission
September 21-22
Kahala Hotel
At this event, patrons dining at the Kahala Hotel will be treated to an innovative kaiseki (multi-course Japanese banquet) dinner by guest chef Kazuya Yokoyama from the historic Japanese luxury Hotel Okura. The menu promises Japanese and Hawaiian classics like sashimi, tempura, and poke. At a cost of $68 per adult, this is a bargain compared with the chef's home restaurant, where a kaiseki will cost $120-$245 (i.e., typical Tokyo prices).
Cost: $68 adults; $34 children (4-12); beverages including Japanese sake, shoju, whisky, and beer additional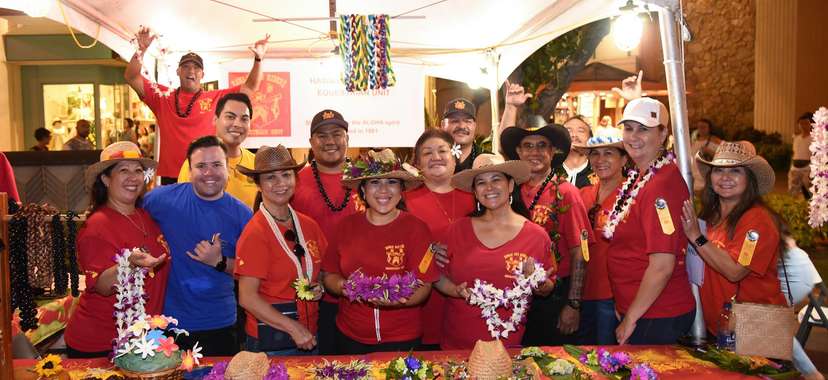 September 22
Waikiki
Every September, Kalakaua Ave in Waikiki plays host to Hawaii's largest block party. Come down between 7 and 10pm for hula dancing, music, and street food under the stars. It promises fun for all ages, visitors, and kama'aina alike.
Cost: Free admission; food prices vary by vendor
September 22
Bishop Museum
Honolulu's Oktoberfest returns this September to the grounds of the Bishop Museum. Guests can sample a global selection of specialty beers, partake of Teutonic eats, and enjoy German and Hawaiian music. There's no law against a medley of Oompa-bands and ukuleles, right? VIP tickets will be available. Check the Facebook page for when tickets go on sale.
Cost: TBD
September 24-November 17
Honolulu Museum of Art, Doris Duke Theatre
Not to be outdone, the Honolulu Museum of Art pays its own tribute to the 150th anniversary of the Gannenmono arrival. A concert series brings together artists to pay a unique tribute of movement and sound to the first Japanese people to settle in Hawaii. These performances are not to be missed.
Cost: $20 for museum members; $25 for non-members
September 27
Kuma Kahua Theatre
The Kuma Kahua Theatre is dedicated to providing a home and place to grow for Hawaii's playwrights and performance talent. Plays deal with local issues and life, both contemporary and historical. Kalabash is an annual gala fundraiser to help finance the Kuma Kahua Theatre's mission. Come down to their downtown location for a night of entertainment, music, food, and a silent auction. Check the website closer to the date for ticket prices and more details.
Cost: TBD
September 28-November 30
Kaka'ako Waterfront Park
On the last Friday of the month, food trucks congregate in the trendy, revitalized Kaka'ako neighborhood offering local, Asian, and global street food for a given theme (changes each month). Grab a beer and some loco moco before exploring the area's boutiques, brewery, park, and street art.
Cost: Varies by vendor
September 28-November 30
Honolulu Museum of Art
On the last Friday of every month, The Honolulu Museum of Art throws ARTafterDARK -- a nighttime gathering with drinks, eats, a visit to the galleries, and a dance party. Each one typically has its own unique theme.
Cost: Free admission for museum members ($30/year); $25 for non-members; food and beverage rates vary
September 29
Ala Moana Park to Kapiolani Park
The Floral Parade, part of the Aloha Festival, treats spectators to an amazing display of Hawaiian culture and local flora. Mounted riders (men and women) don traditional dress and adorn themselves and their horses in colorful lei. Flower-covered floats, hula dancers, and bands will also be on parade.
Cost: Free, but donations are gratefully welcome
OCTOBER
October 5-November 2
Chinatown
First Friday in Honolulu is the can't-miss kick-off of the night! Every month from 5-9pm, you'll wander the streets of Chinatown and downtown Honolulu to check out the exhibits and receptions of local galleries and artists. After the gallery visits, don't skip the afterparty when everyone kicks on to the local bars and clubs. Check the website for this season's special events and exhibitions.
Cost: Varies by venue
October 6-28
Various Locations
The Hawaii Food & Wine Festival brings the finest international food and wine to the Hawaiian Islands every year. With events on Maui, Oahu, and the Big Island, you're sure to find palate pleasers across the state. The Oahu events are clustered from October 24-28. Beer tastings, wine seminars, and pool parties are just some of the options to savor.
Cost: Price per event; $95-500; also, there are special rates and access for First Hawaiian Bank MasterCard holders
October 10-14
Kennedy Theatre, UH Manoa
Fans of playwright Bertolt Brecht are in for a treat. UH Manoa is hosting a performance of the play in which three gods come down to earth in search of one good mensch. They couldn't find one good person in Kwan or Schun. Will the third time be a charm?
Cost: $8 for UH students up to $18 for general admission; other rates available
October 20
Waikiki
Honolulu's most fabulous day out is on October 20. Honolulu makes a season of Pride, and the October party is the culmination of previous fundraising, fun, and community engagement. The final event roster is still under construction, but we know what to expect from prior years. The key event will be the Kalakaua Avenue Pride Parade. Additionally, expect go-go dancers, drag, hot parties, and film screenings -- as well as events designed with LGBTQ+ youth in mind.
Cost: Varies by event and venue
October 28
Hawaii Convention Center
The Food Network's Ace of Cakes star Duff Goldman and Disney's Bizaardvark star Ethan Wacker make an appearance at this notably kid-friendly event of the Hawaii Food and Wine Festival (most events are 21+). Visitors can engage in Halloween-themed cookie decorating with Duff Goldman, enjoy a movie screening, and partake in other events of the day.
Cost: Free for HMAA members and children 3 or under; all others $5
NOVEMBER
November 8-18
Regal Dole Cannery Theaters
No cinephile in Honolulu should miss this film festival. HIFF brings leading international blockbusters and artistic films alike to a screen near you. Viewers can expect to find films appealing to a wide variety of tastes and ages. Typically, HIFF sports a particularly strong selection of films from around the Pacific Rim.
Cost: $10-$14 per film or $375-1000 for a full festival pass, depending on what tier you opt for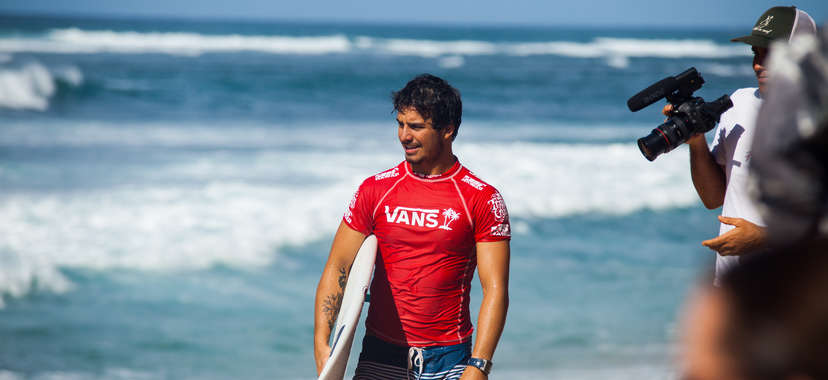 Mid-November to December
North Shore
Held on Oahu's North Shore -- home to some of the world's most epic surfing -- the Triple Crown is one of the area's biggest surfing competitions. For over 30 years, global greats have come to compete in paradise in the legendary tournament. (Check back closer to November for exact dates and the roster of competing surfers.)
Cost: Free to watch
November 18
Blaisdell Hawaii Suites
Lovers of island-themed kitsch, collectors, or anyone in need of a Hawaii souvenir will be welcome at the Wiki Wiki collectibles show. The show caters to everyone from casual buyers in need of a hula-Santa Christmas ornament to committed collectors of Asian antiques or artifacts from the Hawaiian monarchy era. Serious collectors can buy early access tickets to get in at 9:30am, one hour before general admission.
Cost: $4.50 general admission; $15 early access
Stuff yourself like a turkey for Thanksgiving Dinner
November 22
Various Locations
Maybe you live in Honolulu, or maybe you're visiting. Either way, pulling off dinner is always a chore and turns the kitchen into a mess. Fortunately, there are other options. Many of the restaurants and hotels offer buffets, set dinners, and take-out options. The Chart House (a restaurant), Royal Hawaiian (a hotel), and Moana Surfrider (a hotel) are Waikiki favorites. If you're looking to splurge try the Kahala Hotel. Check with your favorite hotel or restaurant closer to the date when menus and prices are finalized.
Cost: Varies by restaurant
November 23
Waikiki
Held on the Friday after Thanksgiving, the torch-lit parade honors the survivors and veterans of the Pearl Harbor attacks. Bands from the mainland and Hawaii participate, as do surviving veterans of Pearl Harbor. This unique, night-time parade is not one you should miss.
Cost: Free
Sign up here for our daily Honolulu email and be the first to get all the food/drink/fun in town.