Your favorite café has run out of pumpkin spice flavoring, and Bing Crosby is belting out "Mele Kalikimaka." A change of seasons must be upon us -- winter has come to Honolulu!  We've got museum events, night markets, holiday festivities, and New Year's bashes that will rock your world. We've got you covered with what's going on in town to take you from your holidays into the New Year and beyond.
Now-January 31
Kuhio Beach Hula Mound
Held every Tuesday, Thursday, and Saturday (weather permitting), visitors can enjoy traditional Hawaiian Hula dancing and music. The performance begins with a blast from a conch-shell horn and a torch lighting. During November, December, and January, the show runs from 6 to 7 pm. At all other times, it's held from 6:30 to 7:30pm.
Cost: Free
November 25 – January 27
Ala Moana Center
Locals and visitors alike are welcome to come down to Ala Moana Center every Sunday from 9am to 12pm to enjoy a variety of fresh produce and prepared foods. You'll also find a selection of local goods and crafts.
Cost: Varies by vendor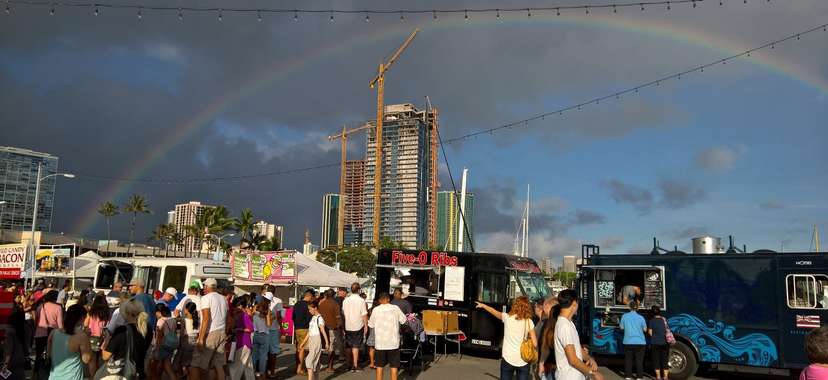 Now-January 25
Kaka'ako Waterfront Park
On the last Friday of the month, head to Kaka'ako to find food trucks offering a rotating selection of local, Asian, and global eats. Grab your dinner and an adult beverage before exploring the area's attractions including boutiques, a brewery, and street art.
Cost: Varies by vendor.
Now-January 25
Honolulu Museum of Art
Fine art, local eats, and a dance party return to the Honolulu Museum of Art. Held on the last Friday of every month, come down to the Honolulu Museum of Art to start your night with local bites and cocktails before bringing your best dance moves to the central courtyard. A must-do to kick off your Friday night in Honolulu.
Cost: Free admission for museum members ($30/year); $25 for non-members; Food & beverage vary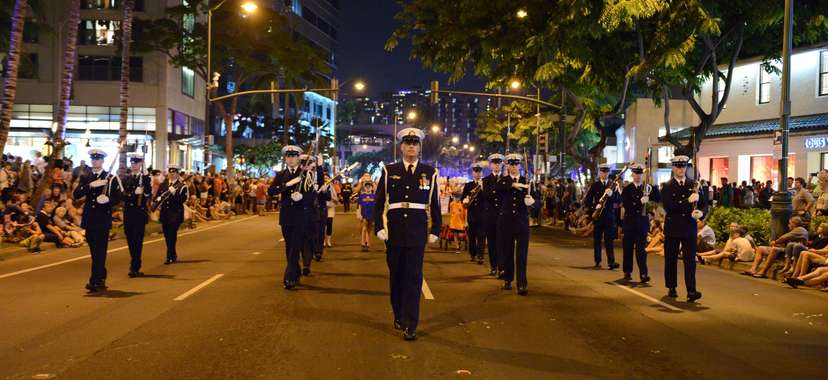 December 7
Kalakau Ave, Waikiki
As you may expect, December 7 is a significant date in Hawaii. Every year, Hawaii dedicates a parade to remember the Pearl Harbor attack, the survivors, veterans, active duty, and their families. Come down to participate in this commemoration of US and Hawaii history.
Cost: Free
December 7 to February 1
Chinatown
First Friday returns with downtown Honolulu's galleries, restaurants, and bars putting their best foot forward. Come down, have a bite to eat, visit the galleries, and then hit the bars for the afterparty. Don't miss this Honolulu must-do to begin your month.
Cost: Free; expect cover charges at area bars and clubs
December 7-February 1
Hawaii State Art Museum
If you like Art After Dark, you will enjoy First Fridays at the Hawaii State Art Museum. On the first Friday of every month, the museum stays open late until 9pm with live entertainment, food, and bar service. Guests can enjoy the museum's contemporary art collection in a fun, relaxed atmosphere.
Cost: Free admission. Additional cost for refreshments and souvenirs.
December 9-February 3
International Marketplace
The lei (the flower necklace) is an iconic symbol of Hawaii known throughout the world. While they are costly to buy, you can make your own from a variety of flowers. Come down on the first Sunday of every month to the International Marketplace to learn about lei culture and lei making from artist Melana Estes.
Cost: Free
Advertisement
Between the holidays and finishing out the year at work, your calendar can fill up fast in the colder months. But whether your winter plans involve heading out to a new bar opening, onto the open road, or to the office, Wrangler has new styles and comfortable fits made for wherever life takes you -- so you won't have to think twice about what to wear.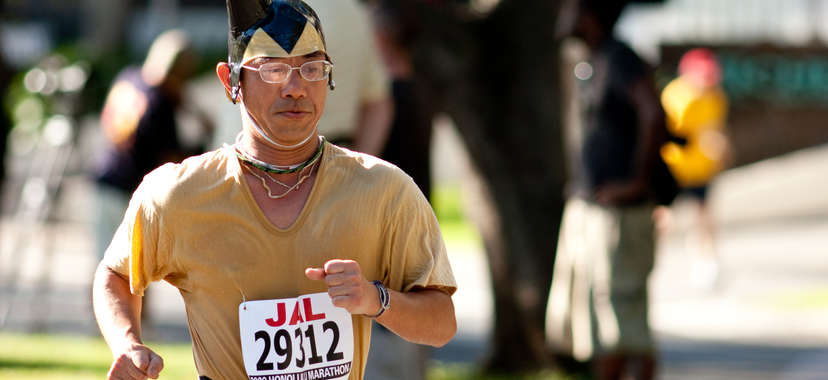 December 9
Honolulu
The annual Honolulu Marathon is a sporting classic of the islands. Starting at Ala Moana Beach Park, the course takes participants from Honolulu downtown to Hawaii Kai before finishing in Waikiki. The marathon is open to all interested participants without any qualifying requirements.
Cost: $55-245
December 15
Hawaii Kai Towne Center
Now in its 22nd year, the Hawaii Kai Boat Parade is one of the more unique parades you'll see. Local boaters decorate and illuminate their craft, stage onboard performances, and parade on the water route through town. This isn't a sight to miss.
Cost: Free to watch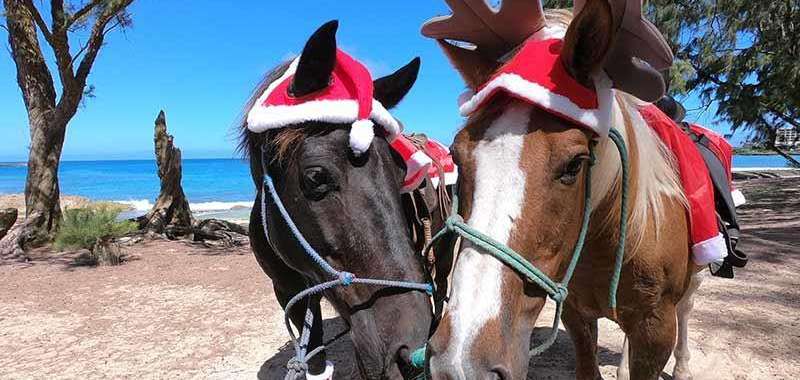 December 20-27
Turtle Bay Resort
It's almost always a great day if you visit the North Shore. If you want an extra-special day out, you can book a "reindeer" ride on the North Shore for you and your family. You'll enjoy a leisurely 45-minute ride along the coast. Book now to avoid getting shut out.
Cost: $90 per person
December 21-January 18
50 Kihapai St, Kailua
Held on the 3rd Friday of every month, Kailua's night market brings together an eclectic array of local businesses, local artists, food vendors, entertainers, and craftspeople. There will be something for everyone, so make sure to leave work early and head over.
Cost: Free admission & parking; vendors will vary
December 31
Turtle Bay Resort
On New Year's Eve, the place to be is the Turtle Bay Resort. With multiple onsite venues putting on different parties, you're set if you're looking for dinner, a ballroom, or a club atmosphere. The main attraction of the night is the private fireworks show. Book ASAP, as this will sell out.
Cost: $65-125 for tickets. Lodging and gratuities are extra.
December 31
Hilton Hawaiian Village, Waikiki
For those wanting to stick to the South Shore, consider the Hilton Hawaiian Village's New Year's Eve party. A 4-course set dinner and live music set the tone for the evening, and the Hilton's usual fireworks show is replaced by a spectacular finale at 11pm.
Cost: $300 adults, $250 kids (4-12), Kids 3 and under free
December 31
Aloha Towers
For those wanting to have a blast in town, consider the New Year's Eve party at Aloha Towers. They promise 30 bands, DJ's. Feat Walshy Fire of Major Lazer, an arena of Eat the Street food trucks, and a fireworks show. VIP ticket holders get exclusive line-skipping privileges, special lounge access, and special food tastings by Gordon Biersch restaurant.
Cost: $45 (general admission) to $1000 (VIP table for 6 pax)
January 19-20
Kapiolani Park
Those interested in Island art and culture won't want to miss the Pacific Islands Arts Festival.  More than 75 Hawaii artists will be in attendance to showcase recent work in addition to providing demonstrations. Some will offer visitors the chance to create their own, and of course, local food and gift vendors will be available if you crave some shave ice!
Cost: Free admission; varies by vendor.
Sign up here for our daily Honolulu email and be the first to get all the food/drink/fun in town.