Ahhh, young Houston love. At first it's all long walks on the bayou and blissful nights slurping after-hours pho, but before you know it, reality kicks in, and a fight over whether to start with the foie gras torchon or hamachi crudo at dinner ends with you sleeping on the couch (hint: you ALWAYS get both). Whether it's two months or two years later, the magic will inevitably fade, and you will inevitably fight. Here's what about:
Recommended Video
Model, Influencer & Entrepreneur Lindsey Pelas Reveals Celebrity Pick Up Stories
Not letting go of college
At first his uniform of A&M tees and cowboy boots were cute. But then you saw his Aggies keychain, "Gig 'em!" bumper sticker, and "oh hellllll naww, he better not think he's keeping these when we move in together" lamp, mug set, and mascot plaque. And just like that, things changed.
 
Tinder
We live in a big city, but the Tinder pool is small (mostly because you keep your preferences set to a five year age range and five-mile radius, but we digress). That means there's a high probability of having date night with your new boo at the same place your ex-Tinderella frequents. And that means you're asking for the corner booth and eating your burger with your hat and sunglasses on, lest you want to get into the "wait, HOW MANY Tinder 'dates' have you 'gone on' again?" discussion.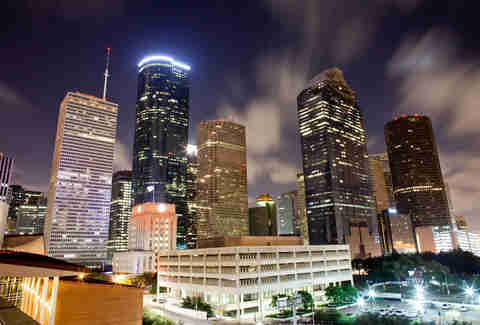 What defines the city limits
Thus your limits on how far outside of your 'hood you'll journey. We don't have to tell you Houston is a monster of a city, but where does it begin and where does it end? That's up for debate -- a heated one in which your SO agrees to go to a coworker's pool party in Baytown on Memorial Day Weekend because "it's really not that far, hun," and you explain that you are "leaving the loop over your dead body."
 
Where to sleep tonight
If you're not already cohabiting, chances are you're arguing over whose apartment you'll be taking El Rey and a box of wine back to after happy hour. You both make good money, so you both have sweet beds and no roommates. But you much prefer your pillow top mattress to hers, and she much prefers having more than one bathroom. She wins.
 
Group happy hour vs. date night
It doesn't matter whether you're supposed to meet up with your friends, your SO's friends, or both. One of you is down to party with cheap beers and other humans and the other is waffling somewhere between Netflix-n-Dominos for two and a romantic bottle-of-wine-to-your-face dinner at Ibiza. Ready, set, fight!!!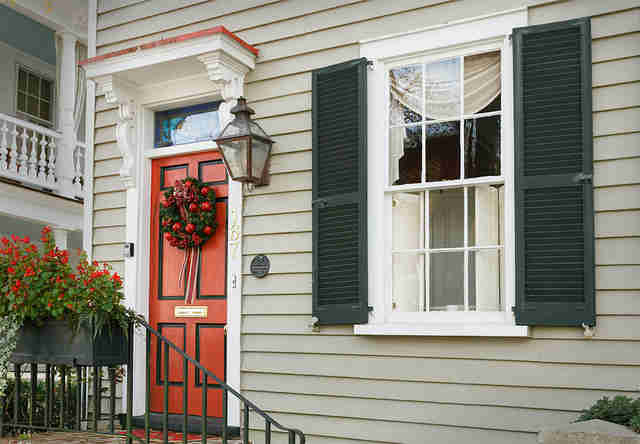 Where you're going for the holidays
Fact one: at least one of you is a transplant who promised their mom they'd make it home for either Thanksgiving or Christmas last year but then didn't do either, so this year, you really, really have to. Fact two: some of your friends are throwing a sick Friendsgiving complete with a giant ice block shot turkey that at least one of you really, really wants to attend. Fact three: now you're fighting about it.
 
Career importance
We may be in the South, but we're not the kind of town where everyone's getting married at 21 and popping out babies by 22. You're probably both on career paths worth following, which is why you may think you're on the same page. That is, until one of you gets an enticing offer for a three-year expat job in Norway that's vaguely related to oil, and, suddenly, things get really real.
 
Being friends with exes
In a city so young and fun, you probably have a solid group of friends in which you intermingle (read: mess around). And since it wouldn't have been fair to make your "My Couch Pulls Out, But I Don't" kickball team choose between you and your ex-bedwarmer, you both stayed on the team and even managed to stay friends. Cool story, right? Not to your new bedwarmer, who claims the only thing you'll be warming is that pullout couch unless you cut ties with your ex, stat.
Your dogs
Houston is city of dogs. So naturally, you each have two... which was fine until you realized that if you ever want to move in together, you'll have four. Which would be fine if they didn't constantly try to bite each other. Which could also be fine if your sweetie's little rat dog didn't pee all over your rug every single time you watch them and SCREW THIS HOW LONG DO LHASA APSOS LIVE AGAIN?!
 
Midtown vs. Downtown
Beer buckets and wings or wine and house-made charcuterie? Cornhole under the sun or the Theatre Under the Stars? Sweet tea vodka on tap with lemonade or scotch in a glass with house-chiseled ice cubes and a flaming orange peel? Happy hour is almost over, so you and bae better figure this out immediately.
 
Your work schedules
Houston is home to plenty of industries with conflicting work schedules. Even if you do work in the same industry, both of your work schedules likely ebb and flow as often as the price of oil. Maybe one of you has 9/80s and therefore the ability to be at West Alabama Ice House on Friday afternoon while the other is dying at his desk, just waiting to get home and unleash his wrath of jealousy upon you. Maybe one of you wakes up at 5am and has a SO who doesn't understand that no, you can't go to a midnight concert on a Tuesday, even if there are free tacos. Or perhaps you're both workaholics who barely make time for one another (you guys sound like a blast!). Whatever it is, a difference in amount free time and what you do with it is ground zero for super fun arguments.
Brunch
Not because you both don't want to go (you do), but because one of you is still hugging the toilet from the previous night's festivities and the other is dressed and impatiently waiting for you to get up. Scratch that, the ready party just called an Uber and left you behind. Nobody puts baby in a corner without a Sunday mimosa.
Sign up here for our daily Houston email and be the first to get all the food/drink/fun in town.
Brooke Viggiano is a Houston writer who knows absolutely none of this from experience (NOT!!). Share your argument winning strategies with her @BrookeViggiano.