For the most part, Houstonians are pretty laid-back (we live in the birthplace of lean, after all). While we somehow manage to keep our cool despite never-ending summer conditions, there are certain unforgivable actions that not even the tamest of us can let slide. Things that will earn that person a one-way ticket to Azkaban, or more accurately, a collective "bless your heart" from the community at large.
1. Admitting you dig Dallas
Even if you feel it, don't say it aloud.
2. Parking your car on lower Westheimer
... and causing about three near-miss fender benders for every 30 minutes you're parked there.
3. Taking up an entire table at Pub Fiction during a Texans game for your "friends" who never show up
We understand you got there early, but have a soul. And get some better friends while you're at it.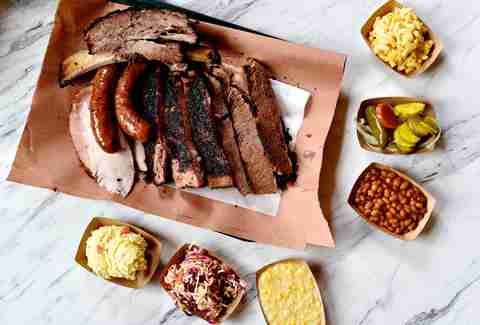 4. Thinking Killen's is overrated
Maybe you just don't get "us," because it's not… and neither is Corkscrew.
5. Calling neighborhoods New Age names like "EaDo"
Or "Midtrose" [shudder].
6. Admitting you just moved here from the Northeast
Unless you expect to be called a Yankee and treated accordingly.
7. Refusing to leave the loop
There are at least 30 reasons this is a bad idea.
8. Refusing to leave Montrose
Seriously, guys, other neighborhoods exist!
9. Settling for subpar tacos
In particular, the ones with the Chihuahua mascot that make us really, really sad. Likewise, being unaware of the best breakfast tacos locales is unacceptable. It doesn't matter what part of town you're in. At any given moment, you should have at least two to three taco spots on your radar.
10. Not "getting" the big deal about crawfish
The big deal is the spices and juices are excellent, pinching and peeling your way through a bucket of mudbugs is fun, and going to a crawfish boil with plenty of ice-cold beer is pretty much the best way to spend a Saturday ever.
11. Wasting the best part of crawfish by not sucking the head
We cringe when we see you toss those heads to the side like hot garbage.
12. Believing the dumplings at your Chinese takeout spot are just fine
They're not… go to Chinatown.
13. Referencing the phrase "Houston, we have a problem"
Because it's both incorrect and annoying.
14. Saying "no" to queso
Just. Say. Yes.
15. Thinking you can drive in the snow
We'll see you on the news inevitably getting stuck on a ramp to I-10!
16. Calling the city ugly
It's an acquired taste, sure, but have a heart.
17. Bringing up Enron
"It-Which-Must-Not-Be-Named."
18. Smothering perfectly fat-rendered, meltingly tender smoked brisket in barbecue sauce
It's like drowning a dry-aged rib-eye in ketchup. You just don't do it, you monster.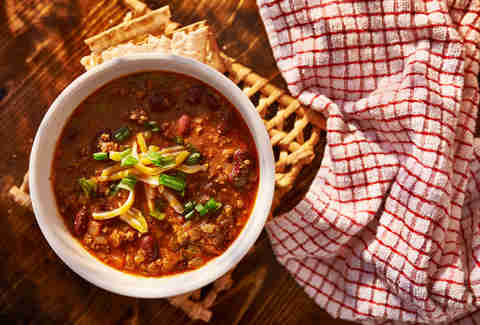 19. Bringing chili to a party but ruining it for everyone by putting beans in it
Wait, are you an ANIMAL?
20. Skipping D.O. for your B.O. in August
We're all in this together, it's the only way to survive.
21. Not having a bathing suit on you at all times
Or an umbrella. These are cardinal rules, you guys. We guess you can man the grill at the pool.
22. Having a socially unacceptable hot sauce preference
Hint: It shouldn't be named after a guy that rhymes with "Hank."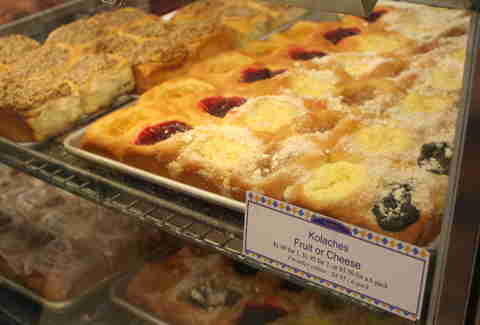 23. Uttering this: "What's a kolache?"
Unless you literally just stepped off the plane, there is no excuse for this kind of behavior.
24. Not taking "hurricane preparedness" seriously
It's as easy as going to Costco.
25. Constantly comparing Houston to Austin
Or doing it at all, for that matter. We'll help: Houston's better.
26. Avoiding common-courtesy pleasantries with strangers
Whether it be while perusing chili peppers at H-E-B or walking your dog along the Buffalo Bayou, be kind to your fellow brethren (even if he's a Yankee).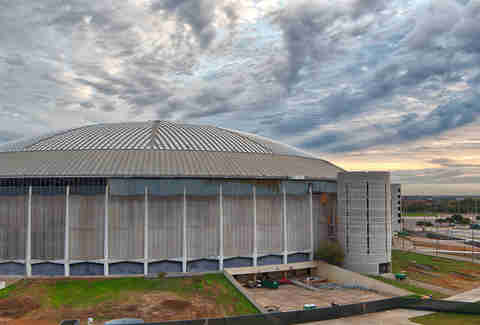 27. Backing the destruction of the Astrodome
Despite your best efforts, the Astrodome lives on!
28. Opening up another mattress shop
We already have more of these than we do potholes, and that's hard. Actually, it's kind of impressive.
29. Getting overly excited by the prospects of a championship this year
Whether it's the Rockets, Texans, or Astros, have you learned nothing from the ghosts of seasons past?
30. Being even somewhat surprised when your laptop gets stolen from the front seat of your car
We can guarantee that store parking lot you're in takes absolutely no responsibility. Look, there's even a sign.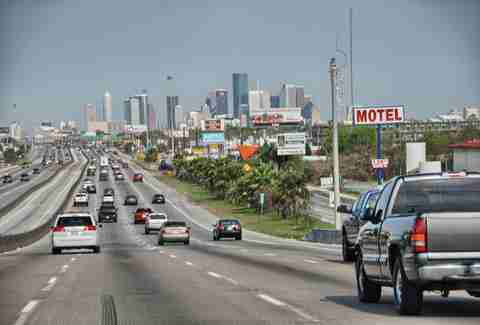 31. Being late because you didn't account for the traffic on 290
Estimate your usual drive time. Now add 20 minutes.
32. Not having a hot sauce preference at all
This may be worse than liking the one named after that guy we mentioned.
33. Inviting someone to lunch near the Galleria on a Saturday
Or any day, really.
34. Not defending the city to outsiders at all costs
H-town, ride or die!
Sign up here for our daily Houston email and be the first to get all the food/drink/fun in town.