Fall -- when temps and humidity plummet and the mosquito count craters -- is Indianapolis' finest season. It's a great time to be outdoors, at least until November's cold, clouds, and rain roll in. Fortunately there are plenty of outdoor events, from music festivals to croquet tournaments, to enjoy during the last warm days, plus the indoor shows, concerts, and all that food when things turn frosty.
September 12 - September 21
Downtown
Indy Jazz Fest turns pretty much the entire city into an indoor/outdoor music venue, with acts performing everywhere from The Jazz Kitchen to the Phoenix Theatre to the Indiana Landmarks Center. If you're not sure who to see, forget scheduling something and improvise -- just like the performers.
Cost: Prices vary depending on location and acts
September 21
Downtown
The downtown canal is mostly just for looks, but once a year the IUPUI Regatta uses it for a day of canoe races. There's also live music, an arts and culture fair, food and vendors, and a free kid zone where you can drop off any minor annoyances.
Cost: Free admission
September 21
Fountain Square
True to its quirky location, the Fountain Square Arts Fair offers plenty of oddities, including the Masterpiece in a Day competition, in which area artists, writers, and musicians all create original works in one day, while the public watches. But the high point is the Art Parade, which you can either watch or march in, depending on your mood.
Cost: Free admission
September 21 - September 22
Downtown
Holler on the Hill bills itself as a "boutique" music festival, limited to just 5,000 tickets and featuring a collection of curated American performers -- about 25 of them across two stages. The lineup includes Citizen Cope, Left Lane Cruiser, American Aquarium, and Black Joe Lewis & the Honeybears. A portion of the proceeds goes to various community groups.
Cost: Concert tickets are $45 and up
September 28
Downtown
The 36th annual Circle City Classic takes over Downtown with a parade, pep rally, music, celebrities, and a battle of the bands. Oh, and there will also be a football game in Lucas Oil Stadium between Kentucky State University and Jackson State University. If you go, you better be cool with crowds, because the event draws an average of 175,000 to Downtown.
Cost: Wide range of prices for the game and other events
Ongoing
Worldwide
Getting treated like a VIP takes any beer festival, barbecue showdown, or sporting event to epic levels, and as a Marriott Bonvoy member, you'll be able to cash in on luxury experiences across the globe with points. Marriott Bonvoy offers benefits and endless experiences at more than 7,000 hotels worldwide, so whether you're into live music, Michelin-star restaurants, or box seats, you're bound to find a perk that fits your lifestyle. Of course, they have you covered on where to stay if you want to make a weekend of it, too. 
Cost: Free to join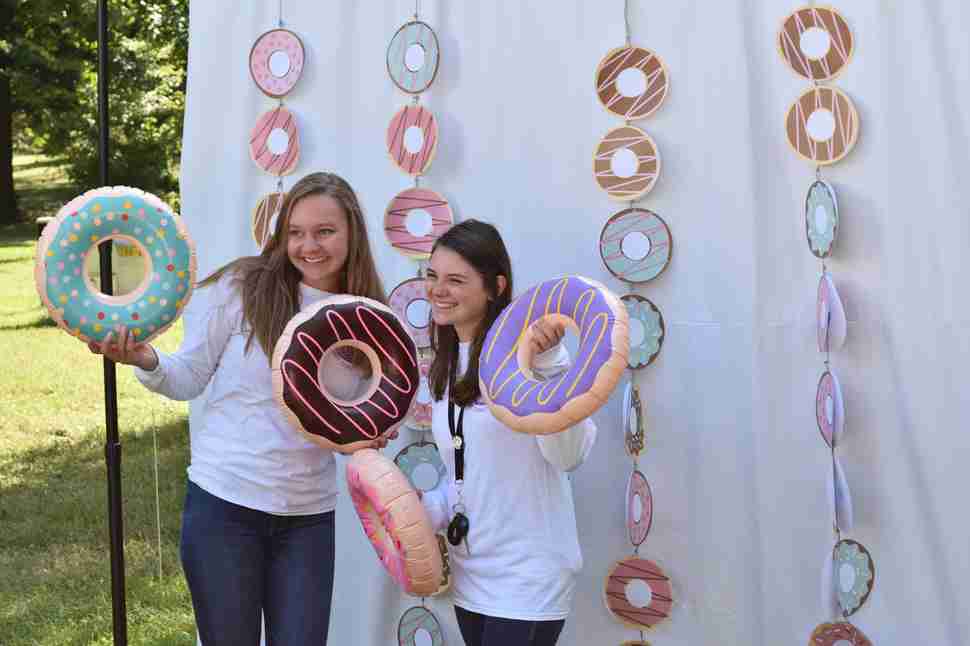 September 28
Broad Ripple
Listen to live music, participate in fun activities and, oh yeah, eat an absolutely inappropriate number of donuts. Because that's the entire point of the Indy Donut Festival, held in Broad Ripple Park and featuring the wares of such bakers as Rebellion Donuts, Titus Bakery, and Wheel House Donuts. Event proceeds benefit cancer research and awareness.
Cost: Tickets $12-$108
September 28
Downtown
Chris Brown hits Bankers Life Fieldhouse in support of his new album, INDIGO, and he's bringing company. The supporting lineup includes Tory Lanez, Ty Dolla $ign, Joyner Lucas, and Yella Beezy. This show could stretch to Avengers: Endgame lengths, so you might want to go easy on the liquid refreshments, lest you be forced to Wobble Up to the bathroom in the middle of Brown's set.
Cost: $43-$203
October 3
Butler University
Mystery Science Theater 3000 made a name for itself in the pre-YouTube era, when it pretty much invented the idea of roasting bad movies. Now you can watch the original cast of the show live, as they take apart the Jean-Claude van Damme stinker No Retreat, No Surrender. This will be the last such live tour for MST3K creator Joel Hodgson.
Cost: $25 and up
October 3
Downtown
Granted, croquet isn't the most exciting sport in the world, but there are worse ways to spend a sunny fall afternoon than playing a round at the annual Croquet Roquet on the south lawn of the Benjamin Harrison Presidential Site. Dress up in white and perhaps you'll win the best-dressed competition. This is an over-21 event, because there's as much beer and wine on hand as there are croquet balls.
Cost: $5-$10
October 5
Marion County Fairgrounds
Indianapolis Pagan Pride Day, formerly held at Broad Ripple Park, moves this year to the much more expansive Marion County Fairgrounds. Stop by for a day of pagan rituals, games, music, a merchant area, and drumming. Loud, incessant drumming.
Cost: Free admission, but donations gratefully accepted
October 12
Broad Ripple
Put on your Halloween costume and sample from hundreds of beers created by more than 50 Indiana breweries. Broad Ripple Beer Fest, staged annually by the Brewers of Indiana Guild, fills up Optimist Park with food, music, and games. And perhaps inevitably, Halloween-themed beers. As if there isn't already enough pumpkin spice in the world.
Cost: $30-$40 (designated drivers pay $10)
October 12
Downtown
You know the Athenaeum Foundation is setting the bar pretty high, based on the name they chose for this event -- The Original and Fabulous GermanFest. This gathering doesn't just embrace German culture. It grabs it in a bearhug and refuses to let go. Events include a bratwurst eating contest, a yodeling contest, and the high point of the gathering, dachshund races.
Cost: $3-$8 in advance
October 13
Downtown
Xanadu, in case you didn't know, was an amazingly silly movie about a nightclub promoter and an honest-to-gods Greek muse who create the world's first roller disco. This traveling version of the Broadway production features Jinkx Monsoon, Season 5 winner of RuPaul's Drag Race, and Season 7 finalist Ginger Minj. There are two back-to-back shows on the same evening, at 3 and 7pm.
Cost: Varies depending on seat and showtime.
October 14
Broad Ripple
Take in a Monday-night screening of The Rocky Horror Picture Show on the Vogue's LED video wall, with the soundtrack pumped through the club's peerless sound system. Drinks will of course be available, along with food from a TBD Broad Ripple restaurant.
Cost: $5
October 19-26
Irvington
The neighborhood of Irvington takes Halloween very seriously. For more than 70 years it's celebrated with the Historical Irvington Halloween Festival, which offers a full week of events, including (this year) a coffin race, zombie bike ride, the Pleasant Run Vampire Run, and the Historic Irvington Halloween Charity Ball. There's also a not-so-scary street fair.
Cost: Free admission
October 24
Downtown
Enjoy a kid-free evening at the Indianapolis Zoo with ZooBoo, an over-21, alcohol-friendly gathering where costumed attendees can mingle with the animals (within reason), enjoy live music, and try out pumpkin bowling and the Round-Go-Merry (the Zoo's regular carousel, only running in reverse). Proceeds support the Indianapolis Zoo.
Cost: $50-$70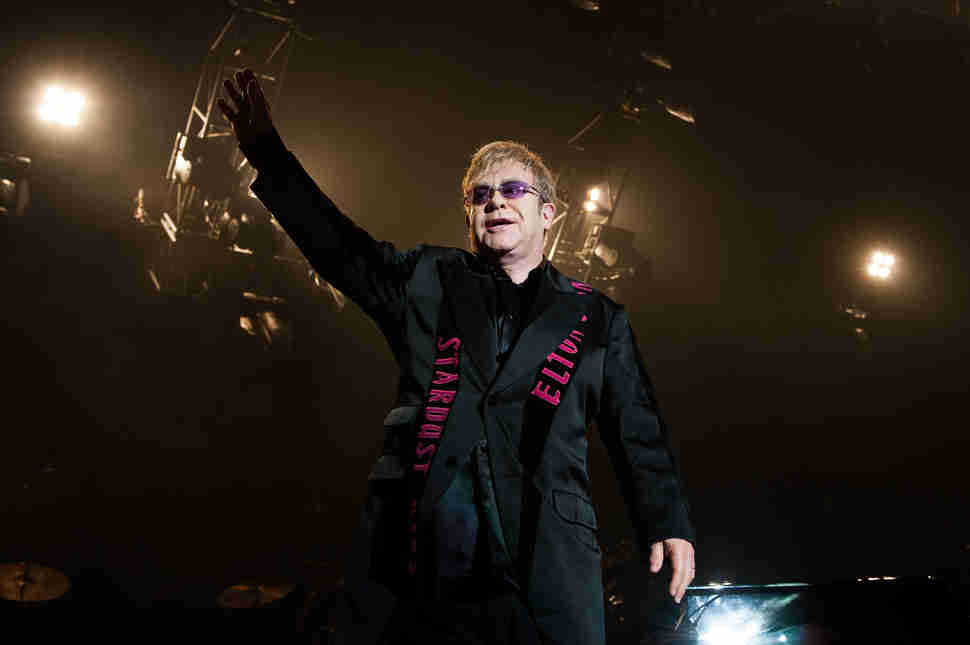 October 26
Downtown
Elton John visits Indianapolis for the very last time on his appropriately named Farewell Yellow Brick Road Tour. Prepare to hear all the hits from his half-century of music making, including "Rocket Man," "Philadelphia Freedom," and "Bennie and the Jets."
Cost: Sold out. Try the secondary market.
October 28
Butler University
For kids who came of age in the waning years of the 20th century, the 1993 movie Hocus Pocus is as central to their Halloween celebrations as Die Hard is to Christmas. Which is why they will no doubt scream in delight to learn that one of its stars, Kathy Najimy, will attend a live screening at Clowes Memorial Hall and participate in a Q & A with the audience.
Cost: $16 and up.
October 31
Downtown
If your cinematic tastes run a bit darker, this Halloween-night screening of the Alfred Hitchcock classic Psycho is a must-see. Mainly because the soundtrack is provided by the Indianapolis Symphony Orchestra. Just imagine the string section screeching away during the infamous shower scene. 
Cost: $35-$95. Buy early. This is a guaranteed sellout.
November 2
Market East District
The Sun King Invitational is the largest Midwestern beer festival devoted to canned brews. About 35 craft breweries will be on-hand to display their aluminum-swathed wonders, including many that don't distribute here. Who says canned beer isn't as good as bottled? After trying these, you certainly won't.
Cost: $10-$75.
November 22
Fountain Square
Tonic Ball, presented by Eskenazi Health, is both a celebration of local music and a salute to famous national acts. They accomplish this odd twofer by selecting five iconic acts, then asking local groups to cover some of their hits. This year around 70 bands will showcase the works of Bob Marley, the Beastie Boys, Radiohead, Diana Ross, and the Ramones at five Fountain Square venues.
Cost: $50
November 28
Broad Ripple
Instead of watching a football game, strap on your running shoes and tackle the Drumstick Dash, featuring a 4.6- or 2.75-mile course running through Broad Ripple. You can run or walk, and wear anything from standard running gear to a Santa Claus costume. If you actually want to win, you'll need to register in advance. But if you're goofing around, just fall in toward the back. Proceeds benefit Wheeler Mission Ministries.
Cost: Registration is between $0-$37
December 1
Broad Ripple
Indy's premier party district kicks off the holiday season with Broad Ripple Lights Up! Put on an ugly sweater, cruise the neighborhood bars, and then line the streets for the 5:30pm parade. The "after party" takes place at the Broad Ripple fire station, where Santa will be available to take your gift requests.
Cost: Free
December 7
Downtown
Block out this weekend for the Big Ten Football Championship Game at Lucas Oil Stadium, featuring the winners of the East and West Divisions playing for the conference title -- and a slot in one of the six bowl games comprising the College Football Playoff. But even if you don't see the game in person, there will be lots of other, football-related stuff going on Downtown.
Cost: Sold out. Check the secondary markets.
December 7
Downtown
Enjoy seasonal tunes, comedy, and quite a bit of skin with The Skivvies, composed of accomplished musicians Lauren Molina and Nick Cearley. They give their presentation some extra oomph by stripping down to their underwear for the show. The evening will include two complete performances, provided Molina and Cearley don't freeze to death before they finish.
Cost: $25-$90
December 16
Downtown
The touring production of Hamilton finally makes it to Indianapolis this year, but don't think you're out of luck if you lack tickets. The cast will also do show tunes, jazz, pop, and R&B numbers at The Cabaret. Proceeds benefit The Damien Center and Broadway Cares/Equity Fights AIDS.
Cost: Sold out. Check the secondary market.
Sign up here for our daily Indianapolis email and be the first to get all the food/drink/fun in town.