During high summer, Indianapolis has almost as many things to do as it does mosquitoes. Well, almost. There's fun to be had both indoors and out, including cinema and stage theater festivals, America's largest board game convention, fourth of July fireworks, and the one and only Indiana State Fair. And since this is Indianapolis, there's also plenty of auto racing -- including a NASCAR contest at the Indianapolis Motor Speedway and the world's biggest, crashiest figure eight race. So mark your calendars: are the coolest events in town to hit up this summer.
Recommended Video
Model, Influencer & Entrepreneur Lindsey Pelas Reveals Celebrity Pick Up Stories
June 7
Farm Bureau Insurance Lawn at White River State Park
Kick off your Friday night with Grammy award-winning Vampire Weekend, a guitar-intensive New York City band that's been killing it with critics for years. Their Father of the Bride tour supports their latest album of the same name.
Cost: Sold out; $85+ on StubHub
June 7
Fall Creek
If you think bicycling to work is green, canoeing really kicks things up a notch. Once a year, a group of intrepid commuters hosted by Christopher B. Burke Engineering puts in along Fall Creek, a tributary of the White River, and paddles downtown to their places of employ (assuming, of course, they're near the waterway). It probably isn't practical over the long haul, but it will certainly give you an interesting story to tell in the break room.
Cost: Free
June 8
Downtown
Indy Pride Festival '19 has all the bases covered, from a huge morning parade to a massive, all-day outdoor festival at Military Park. But don't worry: there's plenty of music, food, drinks and drag queens for everyone.
Cost: Festival tickets $4-$60
June 15 - June 16
Talbot Street between 16th and 20th Street
One of the most popular art fairs in the United States, this juried event offers works by more than 270 artists from across the nation and attracts north of 60,000 visitors to its outdoor location in the historic Herron Morton Place. In other words, it's big, it's fun, and it's free.
Cost: Free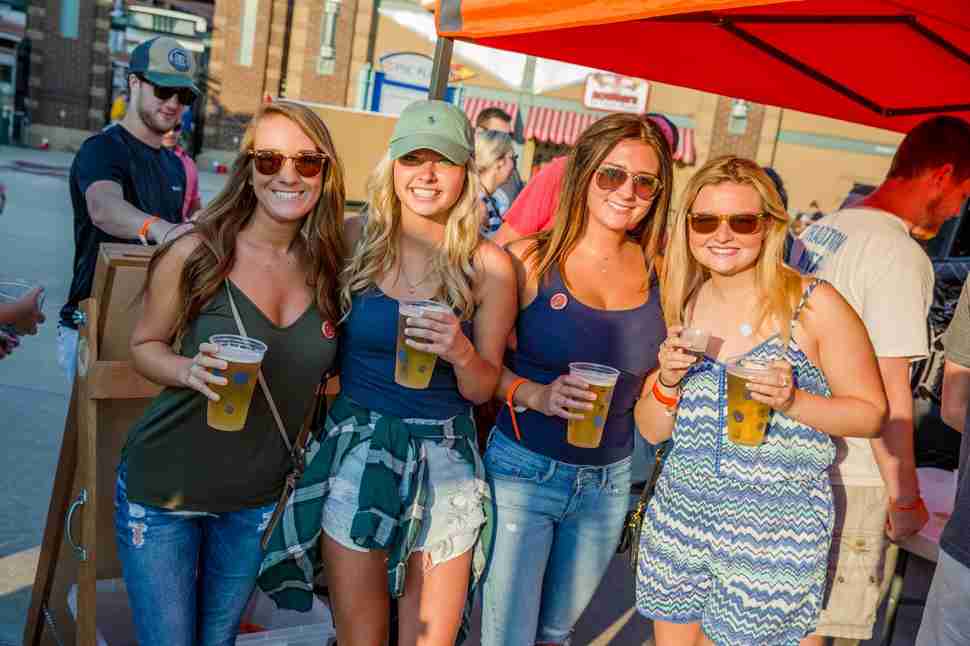 June 22
Sun King Brewing Company
In just 10 years, Sun King Brewing Company has grown from a storefront operation to the state's biggest independent brewery. You can mark the occasion at their downtown headquarters by sampling specialty brews, nibbling food truck fare, and enjoying a concert by Mike & the Moonpies and Whiskey Wolves of the West.
Cost: $12.50-$20
July 4
Victory Field
Watch the Triple-A Indianapolis Indians take on the Toledo Mud Hens in a late afternoon game, then keep your seat for a Fourth of July fireworks show. And then keep your seats a little longer for a superb view of the IPL Downtown Freedom Blast, a massive pyrotechnic display silhouetted against the city skyline.
Cost: Tickets are $13-$40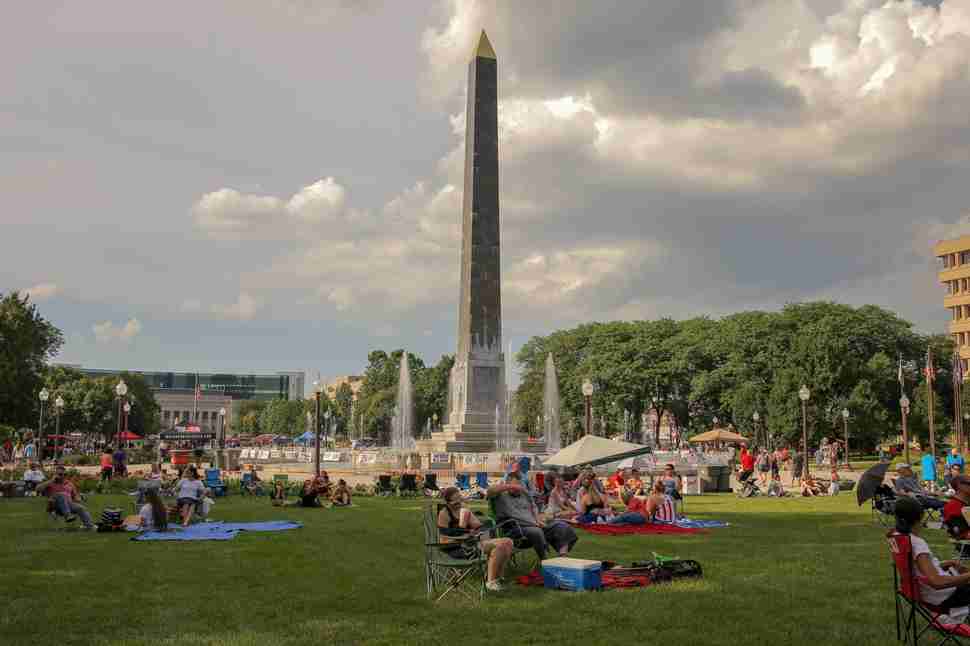 July 4
Indiana War Memorial Grounds
The IPL Downtown Freedom Blast is a festival of superlatives, offering the city's largest fireworks display, plenty of food and drinks, and (on the not-so-great side) a six-figure crowd with never quite enough toilets. But it's a small price to pay to get this close to this many explosions. Events start at 6:30pm; fireworks at 10pm.
Cost: Free admission
July 13
Wheels of Wonder Roller Skating & Fun Center
Naptown Roller Derby, the city's premier flat-track women's roller derby squad, suits up at this southside roller rink for its final home bout of the season. The club's two teams, the Tornado Sirens and the Warning Belles, face off against squads from the Detroit Roller Derby club.
Cost: $8-$15
July 19
Children's Museum of Indianapolis
Every few months the Indianapolis Children's Museum, normally overrun with rug rats, kicks out the toddlers and holds an after-hours, adults-only, alcohol-friendly event. This one is called Athens After Dark and allows grownups to sample delicious tidbits, enjoy a drink, and tour the new Treasures of Ancient Greece exhibit without getting sneezed on by a 3 year old or having their toes run over by a double stroller.
Cost: $25 for museum members, $30 for everybody else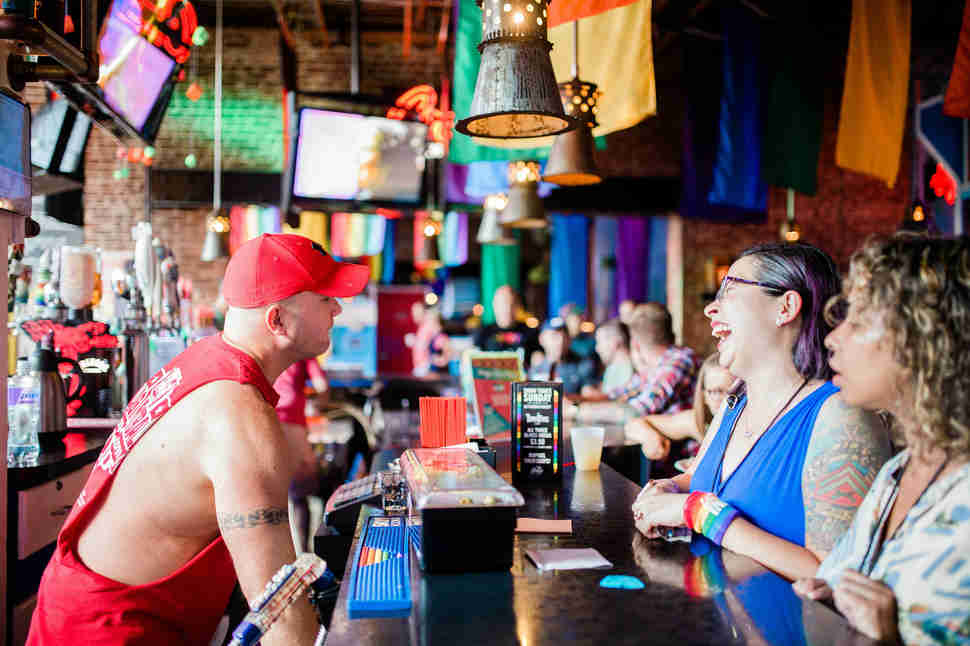 July 24
Starts and ends at The Union 525
Most people in bars wind up arguing about sports anyway, so Indiana Humanities decided to build an event around it. Suit up and strap on your walking shoes for Huddle Up: A Boozy Throwback Through Indy Sports History. Over the course of the evening, which kicks off at 6pm, guests visit six different locations that played key roles in Indy's storied sports history where they down themed snacks, signature cocktails, and beer provided by Sun King Brewing Company. The start/finish line is The Union 525. Everyone -- even your annoying Patriots fan friend -- is welcome, as long as you're over 21.
Cost: $60
July 25-28
Indianapolis Museum of Art at Newfields
Fans of short films (and people with short attention spans) can try out the Indy Shorts International Film Festival, an Academy Award-qualifying festival featuring mini-movies from around the world.
Cost: Varies widely for individual sessions; VIP passes $75-$190
July 27
Ruoff Home Mortgage Music Center
Musical nostalgia tours can be hit or miss, but any show that offers both "U Can't Touch This" and "Gangsta's Paradise" on one stage sounds like a guaranteed hit. The lineup includes a who's who of '80s and '90s hip hop legends including Coolio, Kid 'n Play, Biz Markie, DJ Kool and, of course, MC Hammer. Hammer pants optional.
Cost: $24+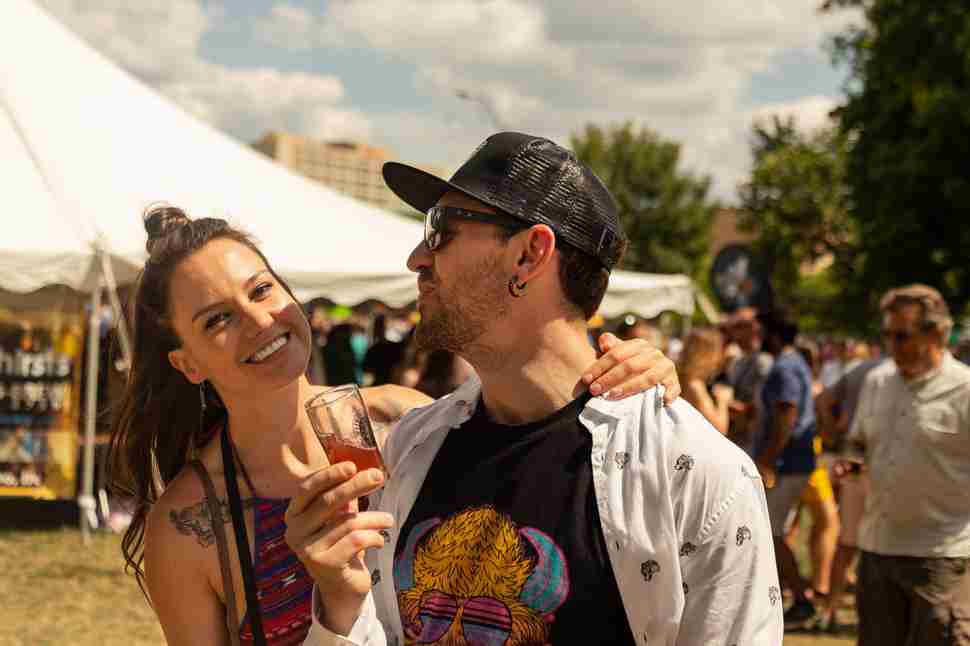 July 27
Military Park
Enjoy music, food, and literally hundreds of craft beers from more than a hundred Indiana breweries during the Indiana Microbrewers Festival at downtown's historic Military Park. Festivities last from 2-6pm, and (of course) no kids are allowed. Staged by the Brewers of Indiana Guild.
Cost: $35-$60 ($10 for designated driver tickets)
July 27
West Georgia Street
Help settle forever (or at least until next year) which Indianapolis-area burger joint is number one. Contenders for the best burger title will serve up slider-sized versions of their wares for guests to sample, with your vote helping to select the People's Choice Champion. All proceeds benefit the Indianapolis-based nonprofit Building Tomorrow.
Cost: $10-$50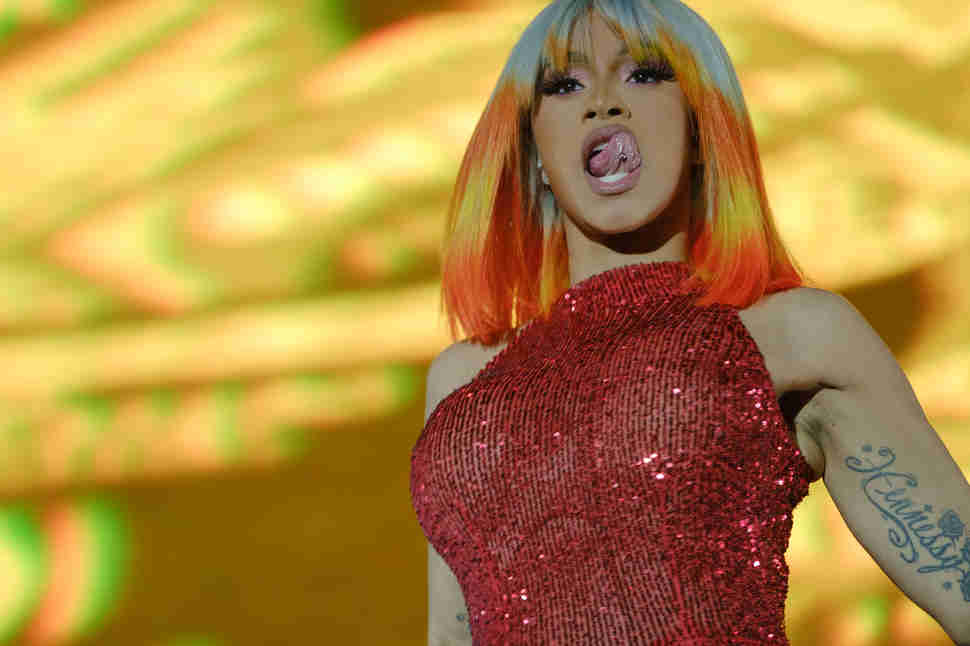 July 30
Bankers Life Fieldhouse
Cardi B makes her first visit to Indianapolis, where she'll no doubt serve up all of her biggest hits, including "Money" and "I Like It." You'll have to find tickets on the secondary market, because this is a guaranteed sellout.
Cost: $85.73+
August 1
Bankers Life Fieldhouse
Ever wondered what it would be like to see a bunch of loud, in-your-face YouTubers in a live show where you couldn't simply mute them or, say, switch to something else if things got tedious? Now you can live the dream at The Dude Perfect Pound It Noggin Tour, featuring five guys who've nabbed more than 42 million subscribers mostly by doing the sorts of stunts that frat boys try on slow Sunday afternoons. If seeing this sort of thing sounds like fun, then have at it.
Cost: $25-$250
August 1 - August 4
Indiana Convention Center & Lucas Oil Stadium
When it was first staged more than 50 years ago, Gen Con barely filled a single room. Now it hosts north of 70,000 board gaming aficionados, filling every square inch of the sprawling Indiana Convention Center (plus the adjoining Lucas Oil Stadium.) Get set for literally thousands of events from costume contests to anime festivals to celebrity guests. And, of course, there's board games. So. Many. Board. Games.
Cost: Varies widely depending on which days or combination of days you wish to attend. Be advised that even though Gen Con hosts lots of people, certain days regularly sell out.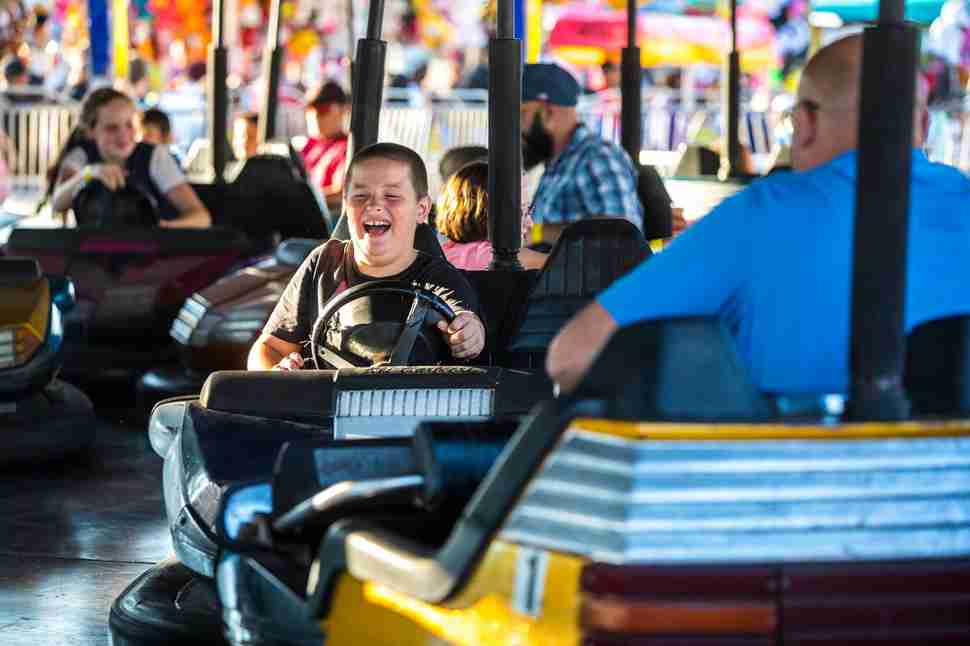 August 2 - August 18
Indiana State Fairgrounds and Event Center
The Indiana State Fair offers everything you'd ever want in a fair, including a massive midway, tractor parades, animal shows and, if you're not careful, indigestion and a bad sunburn. If you need a break from the crowds, visit the Indiana Beer, Wine & Spirits exhibit in the Grand Hall, where you can sample Indiana's finest fermented beverages and buy them by the glass. No one under 21 admitted (to the spirits exhibit, not the fair itself).
Cost: Fair admission is $8 and up
August 3
White River State Park
Support the arts while hoisting a beer at the 24th edition of Brew Ha Ha, which takes place outdoors on Old Washington Street Bridge at White River State Park. More than 40 breweries, cideries and meaderies will offer 3-ounce pours of their beers, and there will also be music, DJs, food and other fun stuff. Proceeds benefit the Phoenix Theatre Cultural Centre.
Cost: $35 general admission, $10 designated drivers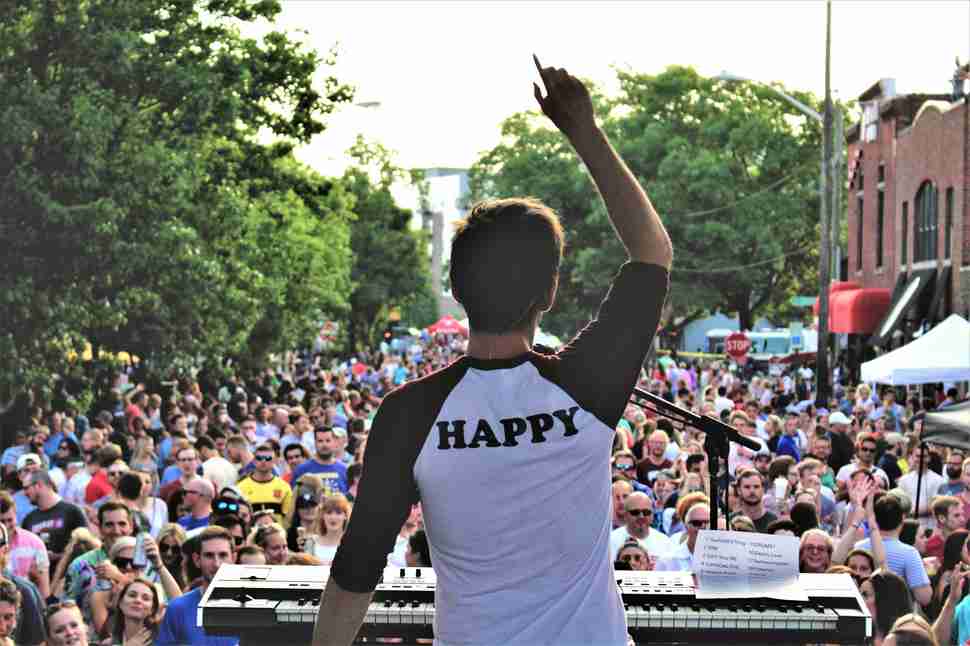 August 8 - August 11
Broad Ripple Park
The neighborhood of Broad Ripple used to be known not for bars and partying, but for the gigantic, early 20th-century amusement complex that occupied the spot now known as Broad Ripple Park. It's all gone now, but every year it's remembered with this festival featuring beer, music, carnival rides and games.
Cost: Free admission
August 12
Bankers Life Fieldhouse
He's won seven Grammy awards, notched seven number one albums, and has probably dated at least one celebrity you've crushed on. Come see him unironically perform his many, many hits, including "Your Body Is a Wonderland" and "New Light". Of course there's no opening act, because why bother?
Cost: $59.50-$219.50
August 15 - August 25
Downtown
The 15th annual IndyFringe Festival takes over the Mass Ave neighborhood with live stage productions representing every imaginable (and a few unimaginable) theater genres including cabaret, dance, plays and comedies from local, national, and international acts. All shows must be a minimum of 45 minutes and a maximum of 60.
Cost: TBD
August 16
Ruoff Home Mortgage Music Center
Metal gods Slipknot (who just got a bunch of new super scary masks to wear on stage) headline this festival bill, ably supported by Volbeat, Gojira (a Grammy nominee), and Behemoth. Enjoy listening to "All Out Life" under the stars. The cold, pitiless stars.
Cost: $35-$511
August 16 - August 17
St. Thomas Aquinas Church and School
Yes, the organizers of the 15th annual St. Thomas Aquinas SausageFest are aware that their name is a semi-salty double entendre. And they don't care. They're too busy serving up beer from Sun King Brewing Company along with savory meats from Kincaid's Meat Market and pizza from Byrne's Grilled Pizza, among others. There's also a wine garden and plenty of local music. And in case you're worried, no, the SausageFest is not a literal sausage fest. Management reports a near-equal distribution of male and female attendees.
Cost: Free admission
August 23
Indianapolis Museum of Art at Newfields
The Summer Nights Film Series offers guests the chance to sit on blankets or folding chairs, have picnics and watch a movie. This particular week features the Japanese classic 13 Assassins, about a group of samurai who go on a suicide mission to kill an evil lord. Doors open at 7pm and the movie begins around 9:30pm (or whenever it gets dark enough to see the screen). If you don't feel like packing in a meal, high-end concessions are available.
Cost: $8-$12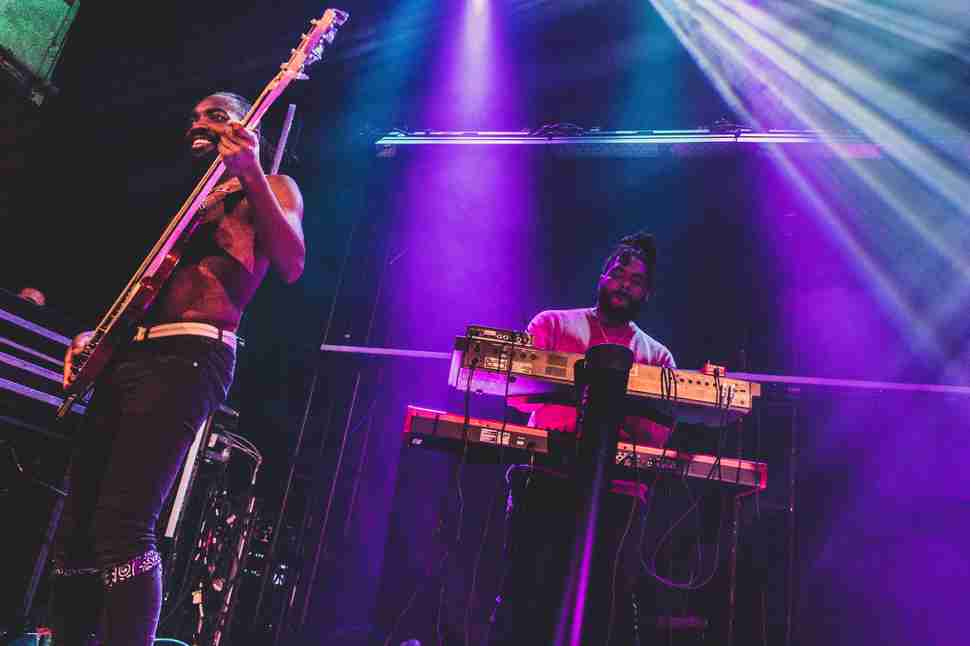 August 24
Fountain Square
Chreese (a combination of the words "cheers" and "peace") is a single-day music festival bringing together artists representing the state and region's wide-ranging hip hop scene. Organizers hope to top the roughly 1,500 fans who showed up last year.
Cost: $20+
August 24
Indiana State Fairgrounds
At last, polo fans have the chance to watch a "chucker" indoors at the Indiana Farmers Coliseum, then enjoy a concert with hard-driving, Indy-based polka band PolkaBoy. Funds from this definitely one-of-a-kind event go to the Indianapolis Metropolitan Police Department Mounted Patrol.
Cost: $25 general admission, $100 VIP
September 5 - September 7
Indianapolis Speedrome
Get ready for Indy's biggest little race: the Shelby Materials World Figure 8 Championship. For anyone unfamiliar with this sport, it involves racing dozens of cars on a figure eight track. Which means there's basically a four-way stop in the middle of the course, only (spoiler alert) no one stops. This leads to an immense (and immensely entertaining) amount of automotive carnage. Practice and qualifications on the fifth and sixth, with the main event on the seventh.
Cost: $5-$110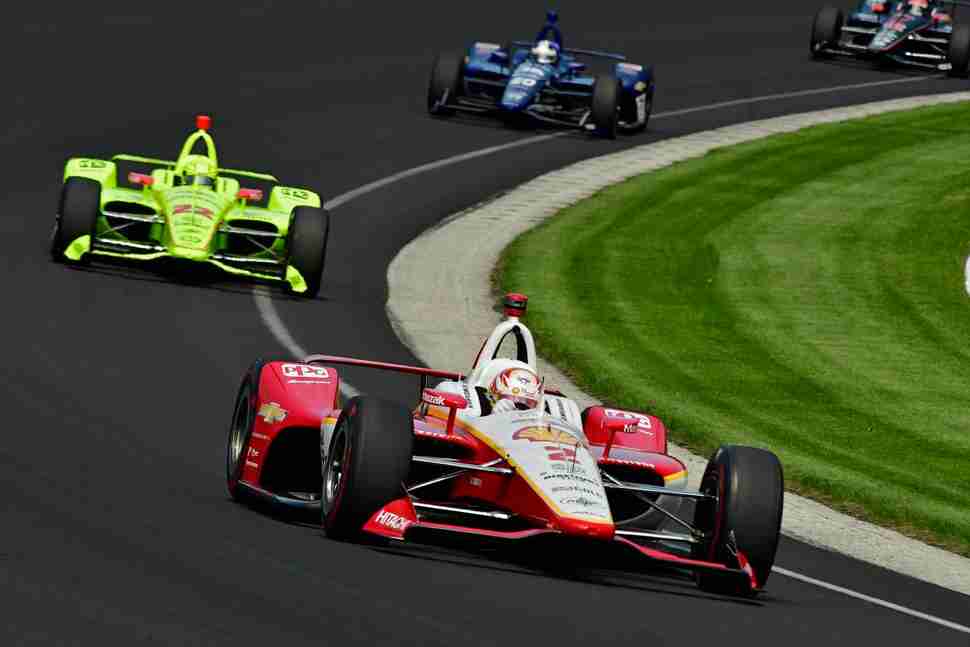 September 8
Indianapolis Motor Speedway
NASCAR stock cars take over the IMS for the Big Machine Vodka 400 at the Brickyard. The main-event race is on Sunday but there's a full slate of other activities, including practice on Friday and the Indiana 250 on Sunday -- which is a sort of farm team race for up-and-coming NASCAR prospects.
Cost: $25 and up
Sign up here for our daily Indianapolis email and be the first to get all the food/drink/fun in town.