A year from now, Las Vegas will be fully immersed in football fever as the Las Vegas Raiders come to town and play their first season at the brand new Allegiant Stadium. This year, however, the NFL is just another thing to bet on at the casinos. So while it may be a business-as-usual fall season in Vegas, it's still going to be a pretty awesome one with festivals, new residencies, and all kinds of cool stuff. So, say goodbye to summer and all those grasshoppers -- and pay attention to these big events and happenings hitting Vegas over the next few months.
Recommended Video
Spoil Your Pup at The Dodo's Best Dog Day Ever Event
Now through Monday, September 30
Paris Las Vegas
Mon Ami Gabi is marking 20 years of being the best French restaurant for people-watching on the Strip. To celebrate, special prix fixe menus are being offered throughout the month of September. A few of the dishes are throwback favorites from over the years and flexibility is the name of the game. When it comes to the main course alone, you get a choice of four entrees for lunch and five for dinner. Whatever you do, just make sure you order creme brulee for dessert and request a table on the Strip-side patio. 
Cost: $24.95 for lunch; $49.95 for dinner (with an optional add-on of $20 for two glasses of wine or a carafe of St. Germain)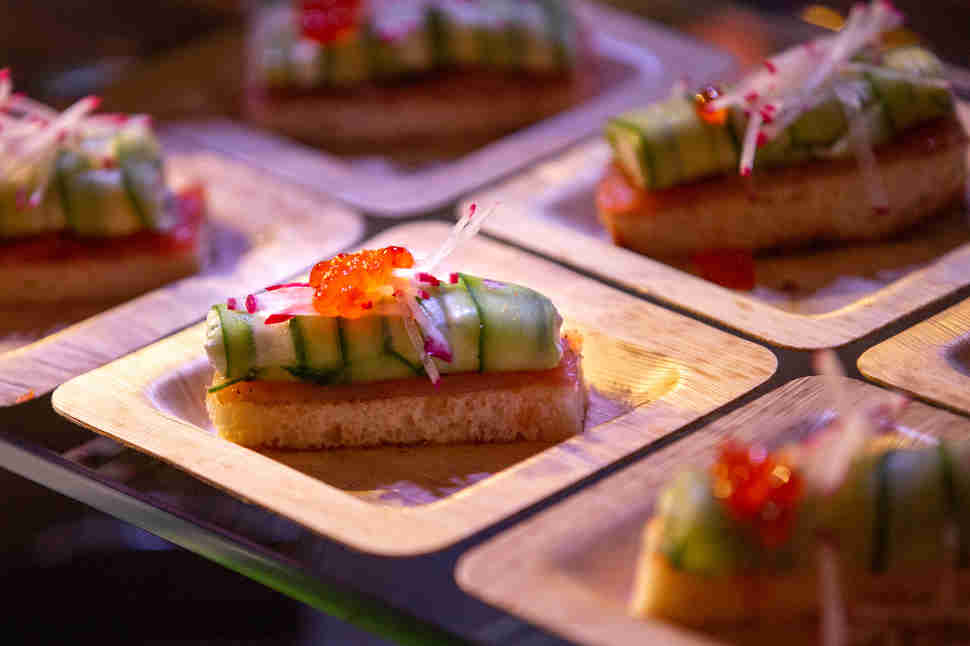 Friday, September 27
The Palazzo
The Master Chefs of France are kinda like the Illuminati of food: an organization of French chefs from upscale restaurants around the country who join together once a year for a tasting event called Haute Cuisine. This time around, they will showcase the cuisine of at least 10 different countries (covering Europe, Asia, and South America) at their "Flavors of the World" event at The Aquatic Club at The Palazzo Pool Deck. Like any good French event, the tasting comes with wine pairings.   
Cost: $105-$210 per person
Friday, September 27 - Saturday, September 28 (plus Saturday, October 5)
MGM Grand
When Glenn Frey passed away in 2015, it appeared to be the end of The Eagles. Not so fast, said Don Henley. A revamped version of the lineup is playing their only US shows of the year at the MGM Grand Garden Arena. Demand is huge, with tickets averaging hundreds for cheap seats and thousands for something closer to the stage. It's very much a destination show for the one percent so if you want to see the band, be ready to spend. In addition to Henley, The Eagles now consist of longtime members Joe Walsh and Timothy B. Schmit as well as country star Vince Gill and Frey's son, Deacon Frey. The night will feature the Hotel California album played in its entirety, plus a greatest hits set. 
Cost: $399+
Wednesday, October 2
T-Mobile Arena
After a handful of preseason games, the Vegas Golden Knights officially kick off their third season with a home game against the San Diego Sharks. The action gets underway at 7:30pm inside the T-Mobile Arena. After coming close to going all the way their first two seasons, will the Knights finally win the Stanley Cup? If they do, at least you can say you were there from the beginning. 
Cost: Tickets begin at $140 
Thursday, October 3
The Industrial Event Center
The 20th Annual Wine & Food Tasting Extravaganza is changing venues this year and moving to The Industrial, an event space west of the Strat in the Industrial Corridor. The long-running fundraiser for Nathan Adelson Hospice runs from 5-8pm with bites of food and sips of wine. Craft Kitchen, Rachel's Kitchen, and Zenaida's Cafe are among the local eateries represented. 
Cost: Tickets start at $125 per person
Thursday, October 3
Mansion 54
Christina Aguilera will be the guest of honor at The Shade Tree's Mask Off Gala at Mansion 54, formerly a large historic residence (Hartland Mansion) that welcomed celebrities and other prominent figures after it was built in the '40s. The gala runs from 7-10pm with live entertainment, a silent auction, an open bar, and bites from Le Thai, VegeNation, Eureka, and other Downtown restaurants. Sponsors and VIPs also have access to an exclusive cocktail reception featuring drinks by Golden Tiki from 5:30-7pm. 
Cost: $200 for GA or $400 for VIP
Friday, October 4 - Saturday, October 5
Tivoli Village
The Las Vegas Food & Wine Festival is taking advantage of the mild October weather with a two-day outdoor tasting at Tivoli Village. The event begins after dark at 9pm, although VIP ticket holders can enter an hour early. Expect some of the best restaurants in Las Vegas to serve food and drink from stations posted throughout the scenic retail park. 
Cost: $100-$1,000
Sunday, October 6
The Alley at Fergusons Downtown
Picnic in the Alley is bringing together some of the very best female chefs and bartenders in Las Vegas for a one-night-only culinary event. Just head to the alley across from Fergusons Downtown on Fremont Street from 7-10pm. You'll dine on food from Sonia El-Nawal of Rooster Boy, Nicole Brisson of Locale, Gina Marinelli of La Stega, and others. Cocktails will be served from a trio of bartenders: Juyoung Kang of The Dorsey, Sonia Steela of Ada's, and Sarah Gage of Corduroy. The talent here is so strong, you won't feel like anything is missing. 
Cost: $125 per person
Thursday, October 10
Plaza Hotel & Casino
The Taste of Downtown culinary gathering runs from 6:30-9:30pm at the Plaza hotel's rooftop pool. Hang out by the water and sample bites from a number of restaurants, including Downtown favorites like Oscar's Steakhouse, 7th and Carson, Therapy, and Turmeric Flavors of India. Throw in an extra $80 and you can even rent your own cabana for up to six people. 
Cost: $70-$299    
Friday, October 11 - Saturday, October 12
Various locations
Las Vegas may not have the largest LGBTQ community in the US, but the city knows how to embrace a wide spectrum of lifestyles (and is responsible for one of the most beautifully produced tourism ads for any demographic). Celebrate diversity with Las Vegas PRIDE, a weekend of events that includes a Friday night parade through Downtown and a two-day festival at the Downtown Las Vegas Events Center. Come to Vegas, hang out, have fun, and be yourself.  
Cost: Parade is free; festival tickets begin at $15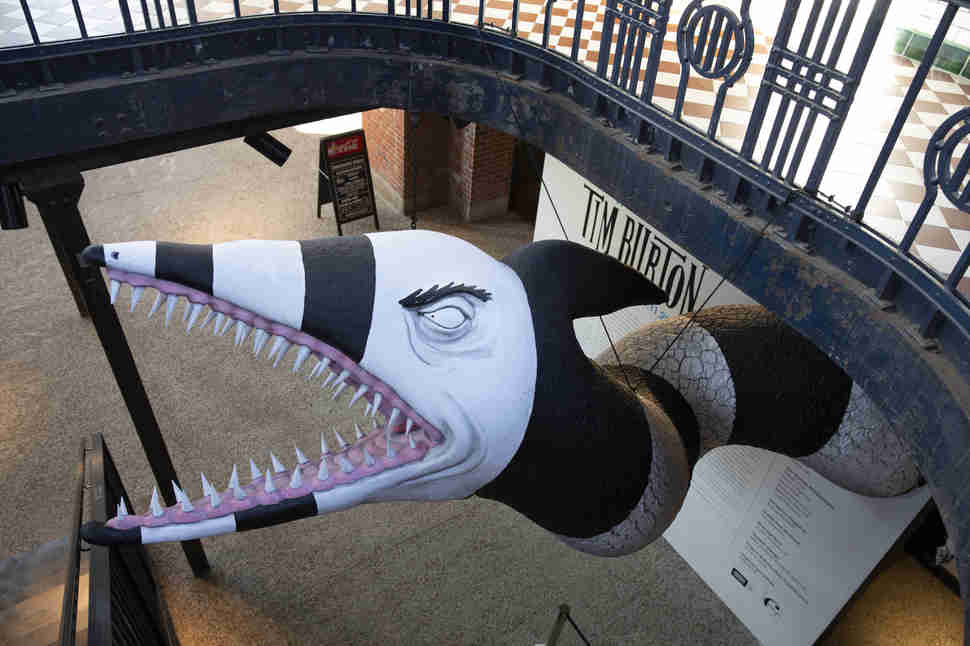 Tuesday, October 15
The Neon Museum
A new large-scale art exhibition by filmmaker Tim Burton opens at the Neon Museum this fall. No movies here, although the director's signature style and imagery will be on full display. Lost Vegas: Tim Burton @ The Neon Museum features sculptures and digital effects to complement the restored signs and marquees that already make the site one of the best museums in Vegas. The exhibit runs through February 15. 
Cost: $24-$30
Saturday, October 19
Clark County Amphitheater  
The Clark County Government Center Amphitheater doesn't sound like an exotic name for an outdoor venue, but it's actually a great spot for a beer festival. Hang out on the grass, listen to live music, and sample more than 200 beers from at least 60 local, regional, and national breweries. The Downtown Brew Festival runs from 5-9pm, although VIP ticket holders get in an hour early. Food costs extra, but you'll want some calories to balance out all that alcohol. 
Cost: $35-$80 
Saturday, October 19
The Cosmopolitan  
Fans of Schitt's Creek are getting some behind-the-scenes insight into how the critically acclaimed Canadian sitcom is put together. Schitt's Creek: Up Close & Personal will include a presentation and Q&A with Eugene Levy, Catherine O'Hara, and other cast members along with the show's creators. Expect a lot of stories and behind-the-scenes footage. The event takes place at the Chelsea Theater inside the Cosmopolitan at 8pm.  
Cost: Tickets begin at $49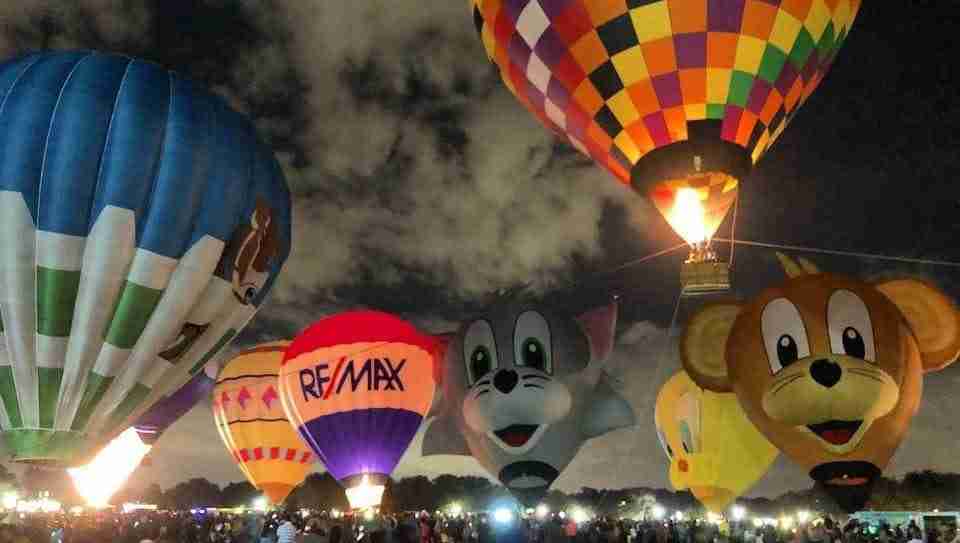 Thursday, October 24 - Sunday, October 27
Craig Ranch Regional Park
Craig Ranch Regional Park is hosting the first-ever Las Vegas Balloon Glow. When the sun goes down, hot air balloons will light up the sky with tethered rides available, including romantic private reservations for couples. Soak in the colorful scenery with food trucks, vendors, and other activities. The event runs for four days, getting underway at 5pm with the main glow at 8pm.  
Cost: $20-$60
Friday, October 25 - Monday, October 28
Various locations
Concours d'Elegance is a luxury weekend for auto fans -- especially those who appreciate sleek, high-end European models. The event kicks off Friday with a gala from 7-10pm at the Keep Memory Alive Event Center featuring food by Wolfgang Puck. Saturday's car show at the DragonRidge Country Club not only includes sweeping views of Vegas from MacDonald Highlands, but also an up-close look at classic automobiles and future concepts. Many of those cars will be featured during a drive down Las Vegas Boulevard on Sunday. Return to DragonRidge Monday for breakfast and a golf tournament. The entire weekend honors innovators and raises money to support scholarships in the industry.   
Cost: Gala $200; auto show $100; golf tournament $500; VIP package $800
Thursday, October 31
The Palms
Dress your best and cue the saxophone solo from that Tina Turner song, 'cause KAOS is throwing a Mad Max-themed Halloween party that's giving off total Thunderdome vibes. Cardi B will bring the entertainment for a "Demon Dome" bash that marks the official debut of a massive climate-controlled dome over the pool deck. The structure is tall enough to cover the venue's 65-foot-tall headless statue and keep the party going regardless of the weather outside. So while most of the best pool parties in Vegas are winding down their season, it's a totally different story for KAOS.
Cost: Tickets begin at $60 for ladies and $65 for fellas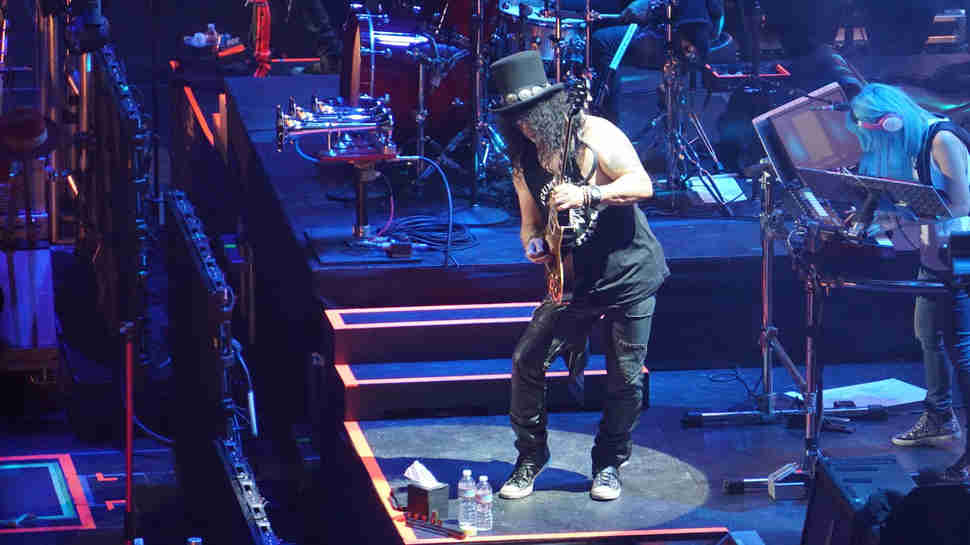 Friday, November 1 - Saturday, November 2
Caesars Palace
After officially kicking off their reunion in Las Vegas more than three years ago, Guns N' Roses are back in town playing their only West Coast dates of 2019 on their seemingly never-ending Not In This Lifetime Tour. This time around, Axl, Slash, Duff and company are performing at The Colosseum at Caesars Palace -- a theater much smaller than the arenas and stadiums they usually play. Given the volatile history of the band, who knows how long this semi-reunion of the original lineup will last? But at some point, we have to get Izzy and Steven back in the mix. 
Cost: Tickets begin at $149
Friday, November 1 - Sunday, November 3
Las Vegas Festival Grounds
The Las Vegas Festival Grounds (near Las Vegas Blvd. and Sahara) is welcoming the debut of Day N Vegas. The three-day outdoor rap and hip-hop music fest has signed up J. Cole, Travis Scott, and Kendrick Lamar as the headliners. The show begins at noon each day and runs well into late-night hours. Heads up: There is no official parking. So if you don't want to gamble on parking at a nearby casino, take advantage of the monorail or ride share services.
Cost: $199 for single-day tickets; $399-$549 for three-day passes
Thursday, November 7 - Sunday, November 10
Caesars Palace
Madonna is bringing her eyepatch and Madame X tour to Las Vegas for a mini-residency of sorts, performing three nights at the newly renovated Colosseum at Caesars Palace. While Madonna's experimental side isn't for everyone, getting to see her in a 4,000-seat venue is an opportunity that doesn't come around too often. So far, we know a lot is going into the production. So much, in fact, that she postponed some early dates on the tour. At last word, the Vegas shows remain on schedule. 
Cost: Tickets begin at $251 (and include a physical copy of Madonna's new album)
Thursday, November 14 - Saturday, November 16
The Plaza Hotel & Casino 
If you want to see cars crash, smash, and compete against each other, head to The Plaza for Stirrin' Dirt Racing's Sin City Showdown. The hotel's Core Arena is hosting three days of demolition derby action, with a double-shot on Saturday. Teams will battle it out elimination-style with more than a hundred old Detroit iron cars. A special locals heat on Saturday features local drivers in newer cars.  
Cost: $45 per day or $180 for a four-day package
Monday, November 18 - Thursday, November 28
La Belle Terre Bakery & Cafe
After a recent ownership change and renovation, La Belle Terre Bakery & Cafe is better than ever, bringing an authentic European touch to breakfast, lunch, and desserts. Put a fresh spin on Thanksgiving with a French-style pumpkin pie made with more cream and less butter, allowing the dough to be a little more rich and crispy. Other choices include pecan, butterscotch, apple, and cinnamon apple. (The latter is especially good, coming with a crystallized sugar crunch and apple slices decorated like flowers on top). The pies are available in 6, 8, 10 or 12-inch sizes. Just try to give at least three days advance notice on your order. Similar holiday pies will be offered leading up to Christmas as well. 
Cost: Pies begin at $29
Sign up here for our daily Vegas email and be the first to get all the food/drink/fun in town.