One of the defining characteristics about Las Vegas is that the city is always changing. For better or worse, hotels, restaurants, and nightclubs alike all get eagerly discarded once they've been tagged as old and out-of-date, and that means planning a visit or just keeping on top of your own city's shifting urban landscape can get tricky. So let's look ahead to what's coming next. This year promises to bring new developments on and around the Strip, a Lady Gaga residency, exciting new restaurants, and even a Star Wars attraction. Here's everything you should keep an eye on whether you've lived here your whole life or you're planning a weekend getaway soon.
Recommended Video
Wine Workouts Are Just What We Need in our Fitness Routines
No implosion necessary this time. MGM Resorts is keeping the basic structure of the Monte Carlo and gradually reconstructing it into the Park MGM -- a new resort that will complement the Park Theater and Park outdoor promenade already in place. The project will also incorporate a version of New York's NoMad Hotel -- making it a two-hotels-in-one deal. Everything at the Park MGM, from hotel rooms to brand new swimming pools, is being revamped. Most dramatically, the Strip-facing courtyard is being replaced with a grand entrance that will incorporate the Vegas debut of the Eataly retail-restaurant hybrid (which is still happening, despite the Mario Batali scandal). A couple new dining spots are already welcoming customers. Bavette's -- a Chicago steakhouse with prime cuts, fresh seafood, and an immersive dark interior -- nearly made our best new restaurants of 2017. Primrose, geared toward hotel guests, shows promise with a unique drawing room lounge and outdoor patio. There's another restaurant coming late in the year from chef Roy Choi, said to be inspired by Koreatown in Los Angeles.
Park MGM is taking reservations and is expected to open by late spring or early summer.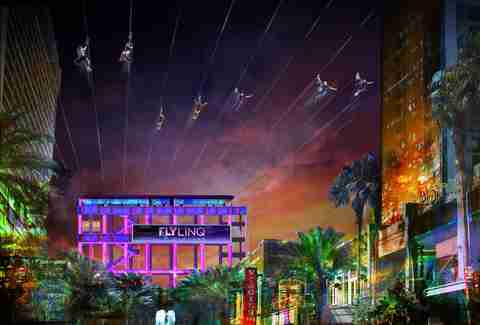 Perhaps the only thing missing on the Strip was a zip line, but no more. Meet Fly LINQ, a new attraction that allows thrill-seekers to soar more than a thousand feet above the dining, entertainment, and retail space at The LINQ outdoor promenade. Large in scale, the 122-foot-tall Fly LINQ tower will allow as many as 10 people to line up side-by-side while zip lining at up to 35 mph. Like Slotzilla on Fremont Street, participants have the option of Superman-style horizontal flying. It's not inconceivable that the zip line could be bundled with the nearby High Roller observation wheel in discount ticket packages.
The Fly LINQ is scheduled to open late 2018.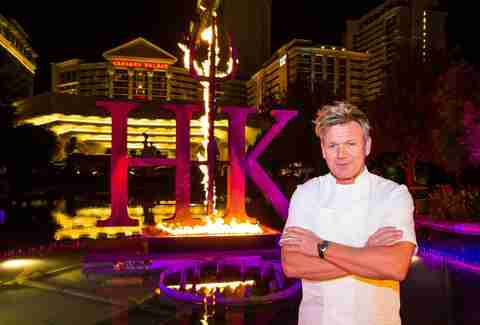 Big new restaurants on the Strip are usually tucked inside a hotel lobby or casino -- but that's not the case with Gordon Ramsay Hell's Kitchen. The fifth restaurant by the celebrity chef in Vegas is actually out in front of Caesars Palace, on prime real estate near the sidewalk in a structure once home to Serendipity 3, the kind of place where you'd grab an ice cream sundae and people-watch from the patio.
Hell's Kitchen is a whole new ballgame. The entire building was gutted and has been almost entirely rebuilt as an ultra-contemporary dining spot with modern decor and floor-to-ceiling windows looking out onto the Strip. Complete with the show's bronze HK sign and pitchfork, Hell's Kitchen is almost designed to make you feel like you're dining on set -- complete with lots of yelling between chefs and kitchen staff. It doesn't quite reach fine dining level, but it's a stunning environment with familiar food made exceptionally well, and a virtual reality version of Ramsay greets you on a screen as you walk in. Hell's Kitchen opened last month and immediately generated mass reservations. Think of it as a restaurant and tourist attraction in one.  
  
Gordon Ramsay Hell's Kitchen is open for business.
What does it say about trends when a Vegas Strip casino replaces its nightclub with an arena to watch people play video games? The Luxor is teaming up with Allied Esports to open Esports Arena Las Vegas, taking over the 30,000-square-foot space once occupied by the shuttered club LAX. The multi-level venue will be bright and flashy with a large LED video wall, individual gaming stations, and telescopic stadium seating that overlooks a competitive stage. There will also be an in-house television and production studio to stream events online. As the first permanent esports venue on the Strip, it may be a risky experiment, but competitive video game playing has drawn crowds at several Vegas locations in recent years, and its fandom is set to grow. Even so, the Luxor will try to incorporate traditional nightlife elements into the project, too, including a food and beverage program by celebrity chef José Andrés, who's said to be a gamer himself.
Esports Arena Las Vegas will open for business March 22.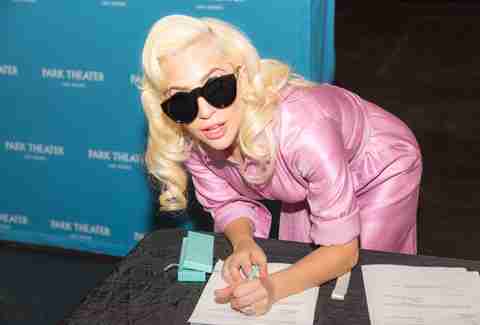 Frank Sinatra, Donny and Marie, Wayne Newton, Celine Dion, and Elvis Presley all had famous Vegas residencies, and now you can add Lady Gaga to the list. Her run at the Park Theater is set to begin at the end of the year and will continue for two years and 74 performances. With Britney Spears, Mariah Carey, Jennifer Lopez, and Elton John all wrapping up long-term Vegas runs, it couldn't come at a better time. Gaga recently had to cancel the final dates of her arena world tour, so she will likely reinvent her show to take advantage of the relatively intimate 5,200-seat venue.
Opening dates for Gaga's are scheduled for December 2018 and will be announced soon.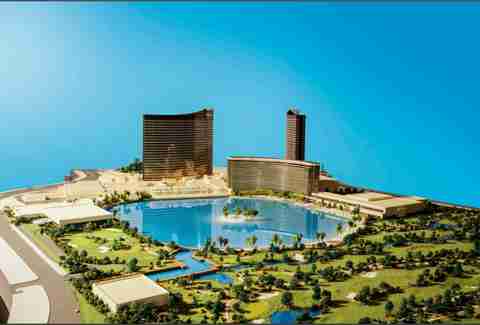 Here's the latest in the Vegas trend of major casinos expanding their outdoor spaces with dining, entertainment, and other attractions. Wynn Resorts is tearing down most of its famous golf course and replacing it with Paradise Park. The centerpiece will be a massive lagoon surrounded by sandy beaches and a mile-long boardwalk. A carousel (with a bar at the center) is expected to hang over the water while a bumper car attraction will feature lights and sound effects that respond to every collision. Every night, a water parade will feature 30-foot-tall animated floats on display. About 1,500 new hotel rooms will be found inside a 47-story high-rise that includes suites, villas, and lake views. An opening date isn't confirmed, but construction crews will be busy throughout 2018.
Plans were also just announced for Wynn West, a sister resort on the other side of Las Vegas Boulevard connected by a pedestrian bridge. Before he had to step down from the company in the wake of sexual assault allegations, chairman Steve Wynn promised to "move quickly" on the 2,000-to-3,000 room hotel, which will go up in a long-neglected site next to the Trump International. How the Wynn allegations affect construction (or even the name of his resorts) remains to be seen.
No opening date for Paradise Park has been confirmed.
After the excitement of The Last Jedi dies down, you'll need a new way to get your intergalactic fix, and the only thing better than watching Star Wars is being in Star Wars. That's why The VOID is bringing a new virtual reality attraction to the Grand Canal Shoppes that connect the Venetian and Palazzo resorts. "Star Wars: Secrets of the Empire" is an interactive experience in which groups of four explore a molten planet disguised as stormtroopers while being guided on a secret mission by K-2SO (that sassy robot from Rogue One). And you're not just watching a screen or sitting in a chair. You'll wear goggles and special equipment to walk freely in an imaginative 3-D environment.
     
"Star Wars: Secrets of the Empire" is scheduled to open early 2018.
Less than a year after the Golden Knights first took to the ice at the T-Mobile Arena, Las Vegas is welcoming its second major league sports team. The San Antonio Stars of the WNBA are moving to town, changing their name to the Las Vegas Aces. They'll play at the Mandalay Bay Events Center -- a mid-size arena with a full capacity of about 12,000 people. The Aces, now under the ownership of MGM Resorts, have already revealed a new logo in colors of black, red, and gold that should be reflected in the uniforms -- not to mention fan merchandise. The team is taking deposits for season tickets online, which will earn fans a chance to be first in line for the action. Play begins in spring -- giving Vegas sports fans something to invest in before the Golden Knights resume their second season (and well before the Raiders arrive with a new stadium in 2020).  
The season starts in late spring, so keep an eye out for ticket availability.
It appears success is being rewarded at the Mirage. This year the hotel gets rid of its buzzy and acclaimed restaurant Portofino but is giving its chef Michael LaPlaca a bigger and brighter restaurant in a better location. The new Osteria Costa is replacing the long-running Samba Brazilian Steakhouse. The venue brings a greater headcount than Portofino and draws inspiration from Italy's Amalfi Coast, featuring fresh seafood, handmade pasta, and Neapolitan pizzas baked fresh in an open kitchen. The latest word is that Portofino will now be used as a private event space. Throw in the just-announced closure of Fin, and the Mirage's main casino floor is shaping up to have a dramatic new look.
Osteria Costa is now open for business.
By catering to locals, Station Casinos has developed a lineup of 20 gaming properties throughout the Las Vegas Valley -- without ever having one directly on the Strip. The company is now inching closer to the tourist corridor after buying the Palms in 2016. That casino and resort is less than a mile and a half west of the Strip and undergoing a full $485 million renovation for a fresh modern look. A sleek new buffet, appropriately dubbed AYCE, has already opened and virtually the entire restaurant lineup is being revamped with Bobby Flay and other notable chefs involved. Sporting a new rooftop lounge, pool complex, and nightclub by the Tao Group, it's clear the Palms looks to compete with flashier resorts on the Strip.
Station Casinos is also investing $191 million in renovating Palace Station -- just a couple blocks away from the Strip's north end. The dated train decorations have been removed from the exterior and a stylish art deco-style porte-cochère has been added to the valet area. Work is underway to add a new buffet, bingo hall, poker room, complete renovation of the casino floor, movie theater, outdoor event space, resort-style pool, and yes, more hotel rooms. A new Asian restaurant and burger lounge will be among the dining options, and the popular Oyster Bar isn't going anywhere, although Jack's Irish Pub quietly disappeared a few months ago.
The Palms renovation is being completed in phases, the first of which is scheduled to wrap in the second quarter of 2018. Palace Station's renovations are scheduled to be completed by the end of the year.
When Rose.Rabbit.Lie. opened at the Cosmopolitan back in 2014, it was pretty much a restaurant, show, nightclub, and lounge all rolled up in one. Unfortunately, the entertainment was dropped to keep expenses down and the venue narrowed its focus to the food with a downsized lineup of dining room performers. Come this spring, Rose.Rabbit.Lie will resurrect its neglected entertainment space with "OPIUM" -- a production that focuses on Harry M. Howie, an oddball character who's "promoting" the very show that's unfolding on stage. "OPIUM" will be produced by the minds behind the acclaimed "Absinthe" at Caesars Palace, so we're expecting good things.
Preview dates begin in March and April 2018.
After 25 years inside the Forum Shops at Caesars, Wolfgang Puck's iconic restaurant Spago is packing up and moving to the Bellagio. The space, formerly occupied by Todd English's Olives, is a big upgrade with a prime location off the floor of the Via Bellagio retail area and an up-close view of the Bellagio Fountains. The new decor is expected to be more in line with the original Beverly Hills location with leather furniture, brass fixtures, and oak wood floors.
Spago's grand re-opening is set for summer 2018.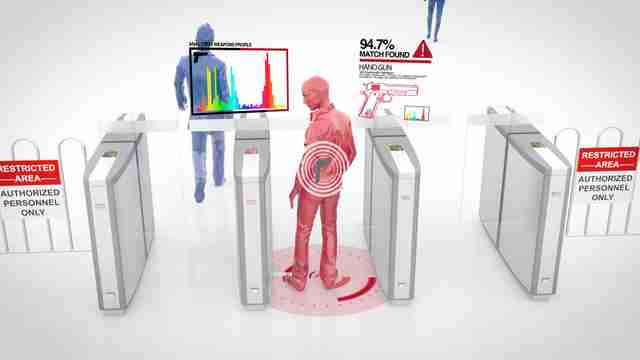 Hotel security is already changing in subtle and obvious ways
We'll never be able to make sense of the deadly mass shooting on the Strip this past October, but the tragedy is already putting a renewed focus on hotel security -- with emerging technology being used to help keep guests safe in 2018. The Westgate recently became the first hotel to try out the PATSCAN Cognitive Radar Microwave Radar -- a device by Patriot One Technologies that detects concealed guns, knives, other weapons, and even pressure cooker bombs, as people walk by. The systems are hidden in walls, doors, and turnstiles, allowing them to operate unnoticed by the general public.
In addition, companies like FaceFirst are taking the lead in developing facial recognition technology for casinos and other public places. The system uses security cameras to recognize and identify individual faces within a crowd in real time based on previously obtained digital information -- like a mug shot of a suspect on the run, for example. Whether the technology infringes on privacy or leads to a new kind of "black book" for gamblers is a debate that could also be something new to explore in 2018.
Security measures like the PATSCAN are already being incorporated into hotels and casinos.
Sign up here for our daily Vegas email and be the first to get all the food/drink/fun in town.