An Idiot's Guide to 39 OC Neighborhoods
From a distance, Orange County can easily seem like the world's largest Living Spaces outlet, an indistinguishable glob of climate-controlled suburbia inhabited by evangelical neocons whose not-so-rich kids in yesterday's fashions patrol not-so-mean streets on hands-free Segways. But what if you had to move there and only knew that the 405 ended in Irvine? How would you determine which enclave might suit you best? Luckily, you can now head to our Idiot's Guide to OC and you'll be... no better off than you were before, really.
Aliso Viejo
Your UCLA MBA paid off with huge corporate interest, so you set your sights on 5,000sqft in Newport, minimum. Then you got passed over by every firm and settled your startup family in a two-bedroom townhouse with treacherous stairs near the new Jimboy's Tacos and Shell station.

Anaheim
It made sense at first to move so close to Disneyland, since you love the view of the Matterhorn at night, and anyway, lots of other cast members live nearby; you might just stumble into a new circle of friends. Reality? You discovered your hours suck, tourist traffic is worse, and you can barely make rent on your '80s-era loft.

Anaheim Hills
Half the time you tell people you live in Yorba Linda.
Brea
You bought your Tesla at the poor girl's South Coast Plaza because you did a lot of contract work for the Brea Mall. Your daughter dips wieners across the plaza at Hot Dog on a Stick while your son gives makeovers at MAC. You're opening a Lush downtown when you get back from your Cancun timeshare. Life is good.

Buena Park
Every time you drive the old Jeep down Beach Boulevard, you start pining for an overhaul: Medieval Times becomes a year-round fright-fest-plus-dinner thing, Knott's Berry Farm becomes a weekend-only joint like Magic Mountain, they bring back Movieland Wax Museum, and both Beggars Banquet and Tower Records reopen. Then the hash high wears off.

Costa Mesa
Too cool to actually live at the beach (not to mention the real estate cost), you're also too much of a bikini rat to exist more than a short drive away. Five years after getting that AA at OCC you're still a barista, but your record collection is better than anyone else's at SecondSpin.

Coto de Caza
You play in the NBA but can't be bothered with Beverly Hills except to take meetings. Estates there don't have enough room for your security detail, fleet of Maseratis, and five cascading pools-within-pools. Each of the Real Housewives claims to have made your blackberry mojito at that one Labor Day blowout, yet the truth is you may not exist: no one ever sees you at the driving range.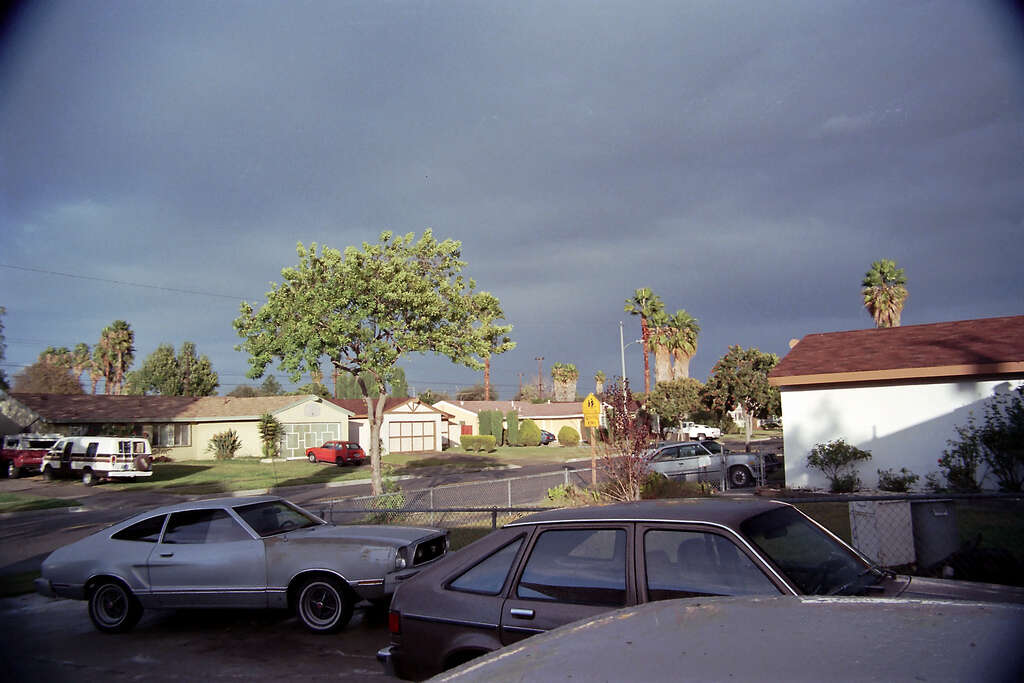 Cypress
Just another hard-working single mom on her way to Jamba Juice, thinking, "You know what Cypress really needs is another..." And then you forget to finish that thought because you're already in Los Alamitos.

Dana Point
You're a would-be sailor who imagines a carefree life on the high seas but whose nautical know-how doesn't go much beyond "wear boatshoes." You typically don Tommy Bahama gear because your dad was a regional manager and oversaw, like, nine stores.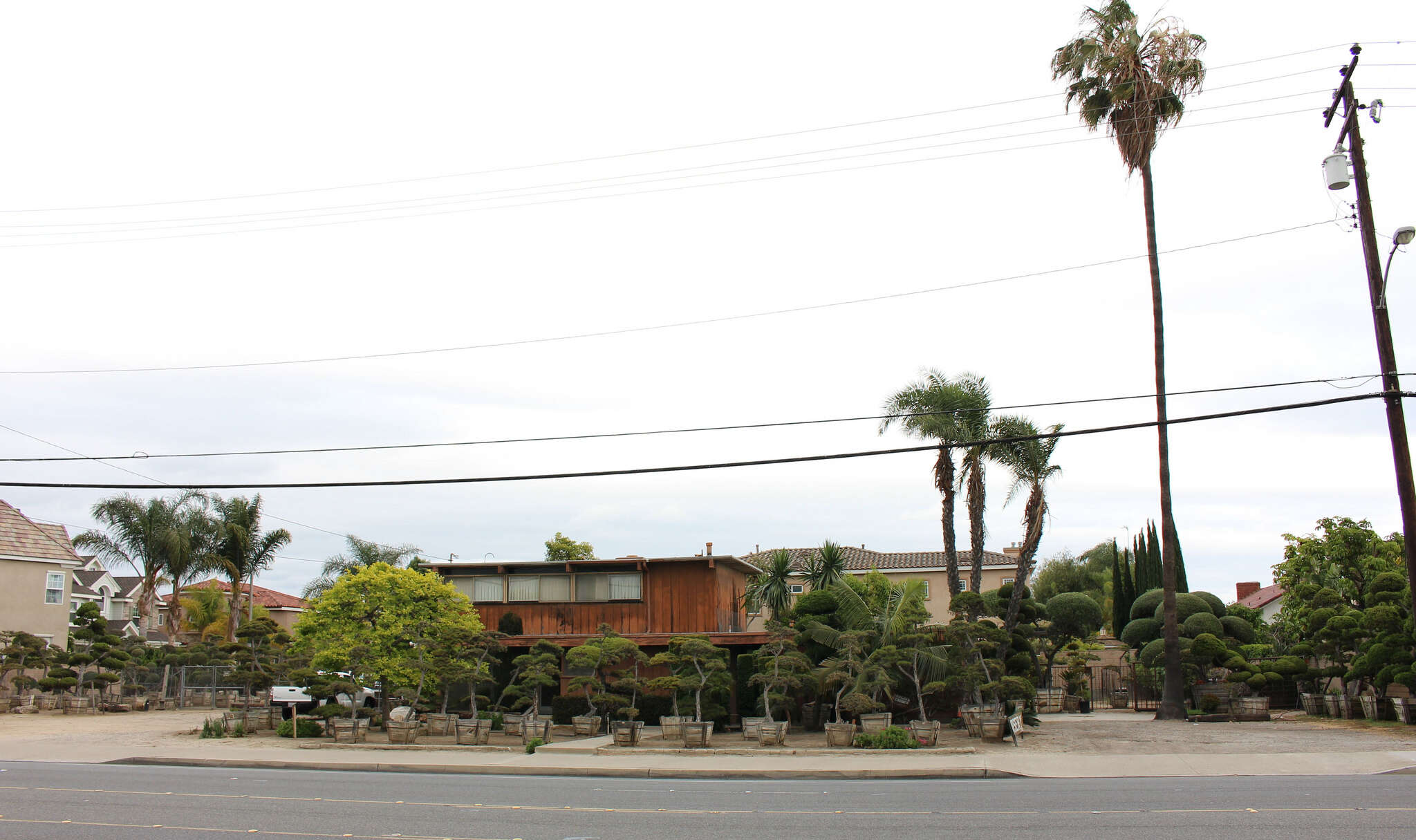 Fountain Valley
Even your nail lady knows Michelle Pfeiffer went to your high school, but your wayward mom remembers partying with her. Your grandma, whose house you can't seem to move out of, considers a trip to Little Saigon for banh mi exotic.

Fullerton
You're a Cal State dropout playing in a shabby alt-rock band every third weekend at The Continental Room, certain you'll break into LA the moment that grunge revival strikes. You will reside here long enough to open a comic book shop, then, to be pragmatic, a hardware store.

Garden Grove
You moved here hoping to open a hot pot spot. That dream lasted long enough for you to put up your pho-pun sign and enrage the city council.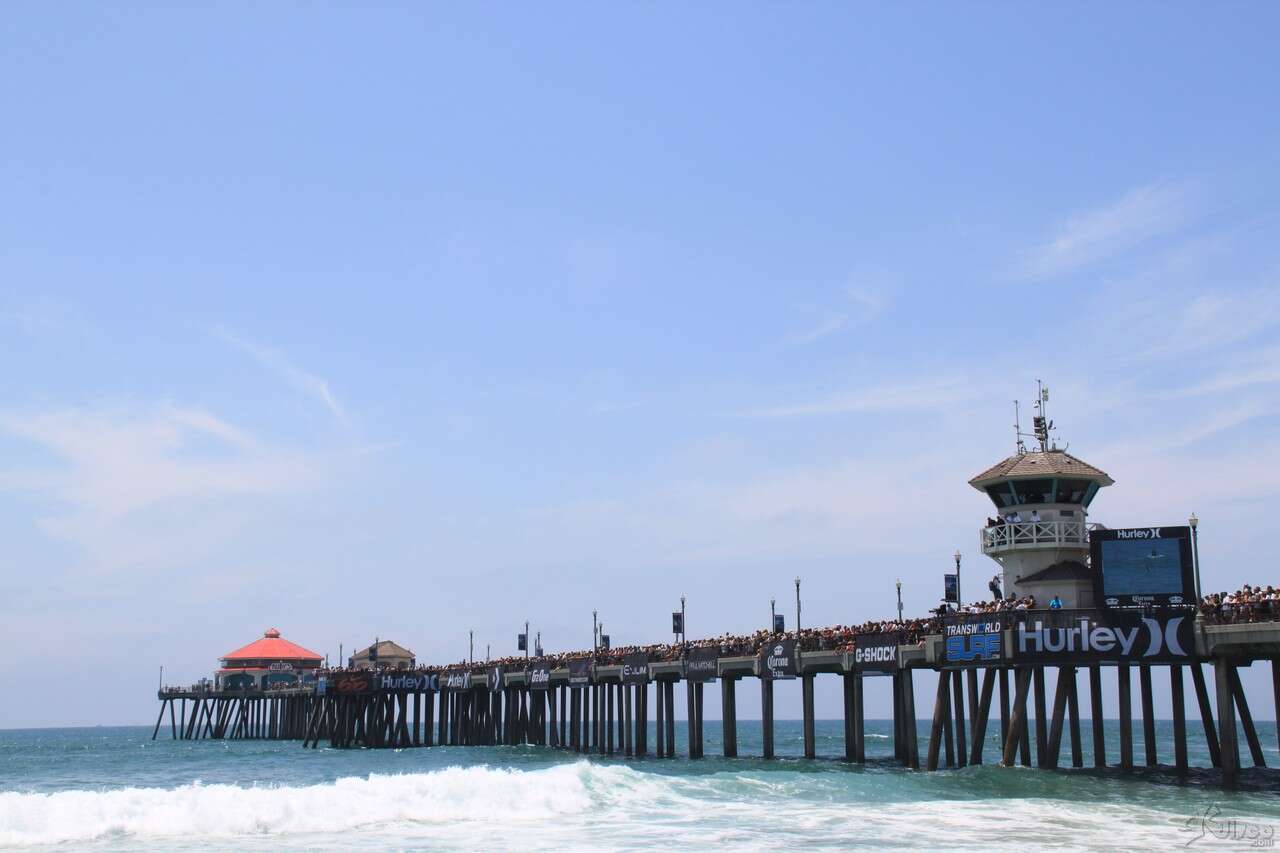 Huntington Beach
When you were a boy, you dreamt of competing in the US Open of Surfing. Now you get flabbily liquored up with dudes-who-actually-still-say-dude every weekend at a rotation of bro bars, where you still unironically break out a "That's how we do it in the OC, bitch!" once in awhile just to remember you're alive.

Irvine
Once it's lights out on your floor at Taco Bell headquarters, you stop by the Spectrum for your usual at Pieology, then cycle a labyrinthine 30 minutes to the other end of the sleepy city sprawl, retire to your particular beige home (differentiated by barcode), and check out last night's Scandal on your giant curve-screen. Couldn't watch it last night. It was past your bedtime.

La Habra
You keep telling yourself you're definitely moving to LA County, this year for sure, even if it's just Whittier. This limbo will be as far as you get.

La Palma
Your great-granddad moved the clan here in '55, when this slender nugget of Cerritos border was still called Dairyland. Now you're the mayor.
Laguna Beach
Someone misled you into thinking you're the next Rembrandt destined for a showcase at a future Pageant of the Masters. Your husband sells Thomas Kinkade reprints in a PCH-adjacent boutique that was recently a failed cupcake shop. Your stepson has been popped three times for drinking too many cheap Mexican beers at the Dirty Bird. You like dolphins and crystals. A lot. You have no idea who Lauren Conrad is.

Laguna Hills
Just as comfortably cantankerous as those asshole "friends" from "the war" you never see anymore from Laguna Woods, but you sleep soundly knowing you're cooler: you live farther from Leisure World. And have no idea who Lauren Conrad is.

Laguna Niguel
When it was finally your turn for that promotion in accounting, you briefly considered a five-bedroom pad in the hills of Yorba Linda. The schools are very highly rated. Then you decided your bike club pals would think "Laguna" sounded fancier.

Laguna Woods
When you aren't complaining to the Ralphs checker about the escalating price of non-dairy creamer and Tums, you tell adorable first-hand accounts of witnessing Abner Doubleday invent baseball.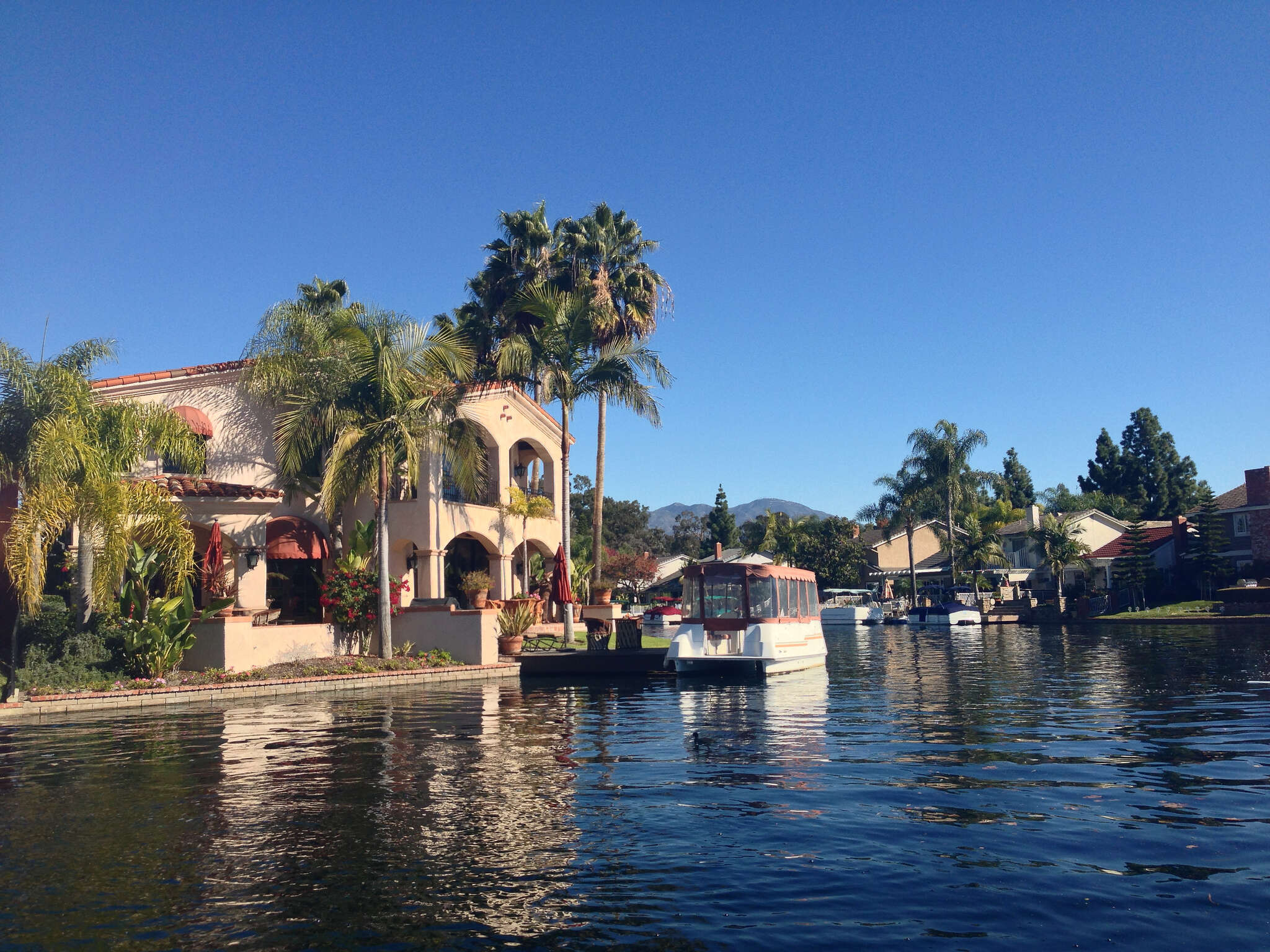 Lake Forest
You left your marketing job at Taco Bell for a marketing job at Del Taco without having to sell your overpriced condo (like that was really an option). Your ex-wife is suing you for more alimony but doing sex with your best friend. You once feared your daughter would grow up and work at Captain Cream's; you've since resigned yourself to visiting her at Hooters.

Los Alamitos
Spending all day missing the trifecta at the track stopped being an option when you fell four months behind on your Fingerhut bill. Good thing they still know you by name at Katella Deli or you'd have no bread at all.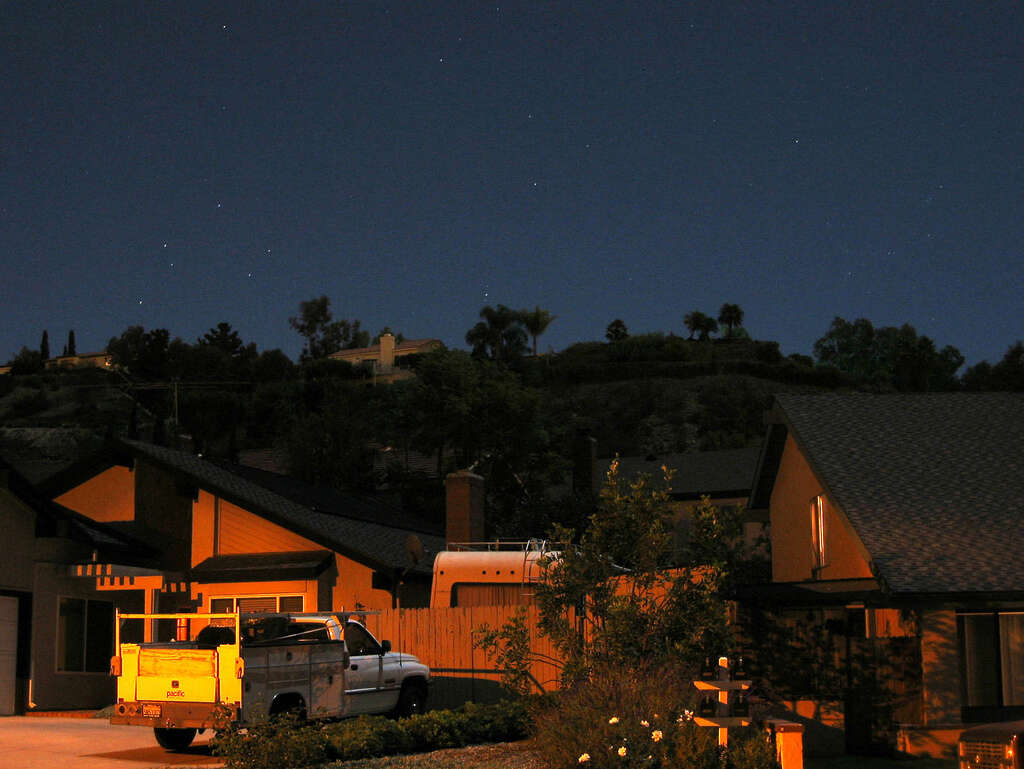 Mission Viejo
Your prefab tract house was built much earlier than those ones in Aliso Viejo, so you feel the need to snoot it up in front of them as you jog past, wearing a used Fitbit you found on eBay.

Newport Beach
Sure, you could drive matching his-and-hers Bentleys down to the sand, but that's what uncrowded late-winter days in Huntington and Corona del Mar were made for: slumming it when no one's looking. Besides, why bother with the shore when Jorge just laid new 24-karat tile in the Jacuzzi?

Orange
Eight months after moving here to study film at Chapman U, you've given up on classes to raid thrift shops and practice with a cover band specializing in classic punk. Your drummer might get the group a gig at the International Street Fair, but you can't make it, since you've already committed to pouring beer in a "German Town" tent.

Orange Hills
Only friends with V-8 engines can climb the incline to your hilltop-viewing Fourth of July pool party, and they will require refueling upon arrival.
Placentia
Four of the last five times you went to Target, you wore pajamas. You can't remember the last time you said "Oh, I know a great place for lunch just around the corner," yet you still swear by the Mexican food in Old Town. You figure the billing "All America City" must be because this place has a library and an IHOP.

Rancho Santa Margarita
You repeatedly receive blank stares every time you call it "RSM." And you simply cannot understand why. Everyone at your megachurch calls it that.

San Clemente
You're a Republican with a much-used medical marijuana card who still surfs, raising three clean-cut tans majoring in golf.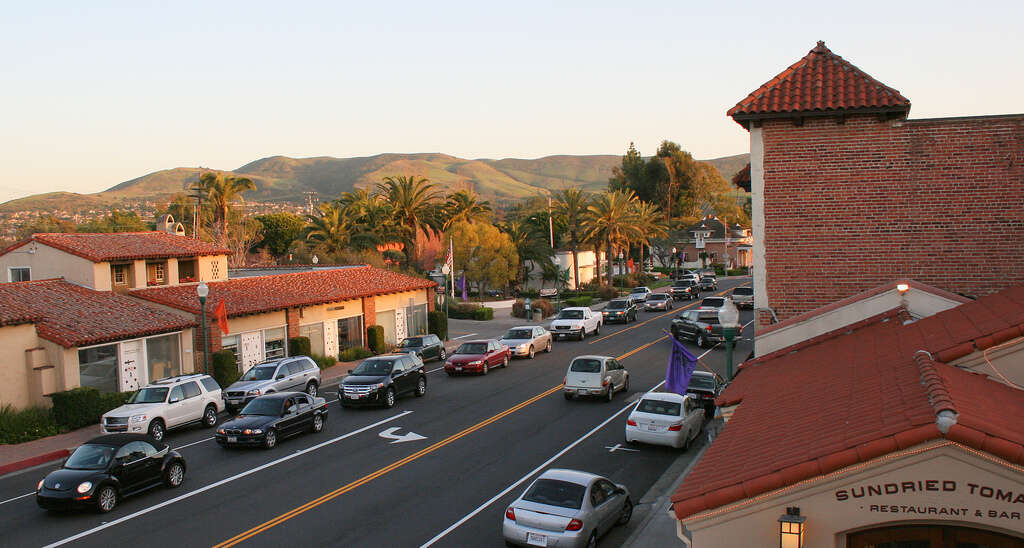 San Juan Capistrano
You're a RINO who voted for Obama twice and are frequently found lingering outside the Coach House whenever Donavon Frankenreiter plays.

Santa Ana
Last month you became de facto leader of a performance art collective that leased a vacancy on Fourth and Main to open an arcade bar specializing in Donkey Kong and New Belgium beer. On Fridays you host improv and open mic. You have a secretly very depressing Tumblr.

Santiago Canyon
Five years ago, when your late aunt left you the ranch, the horses, and a fat nest egg, you quit your Fashion Island publicity position, gathered up your Eagles and Joni Mitchell records, and disappeared in a retro-hippie haze to a secluded corner only your postman knows of. Some of the locals complain they can smell Burning Man jams 'round midnight every third Tuesday. Rumor has it you sometimes turn up at Trabuco Oaks for a seared rare ribeye, but your secret entrance and beekeeper hat keep human contact to a minimum.
Seal Beach
Laguna Woods was full the day you showed up.

Stanton
Every morning you hop in the Mazda, drive three blocks, realize you're already somewhere else, and again wonder why you live in Stanton.

Sunny Hills
You haven't cleaned out your garage since that week you moved in and voted for Nixon.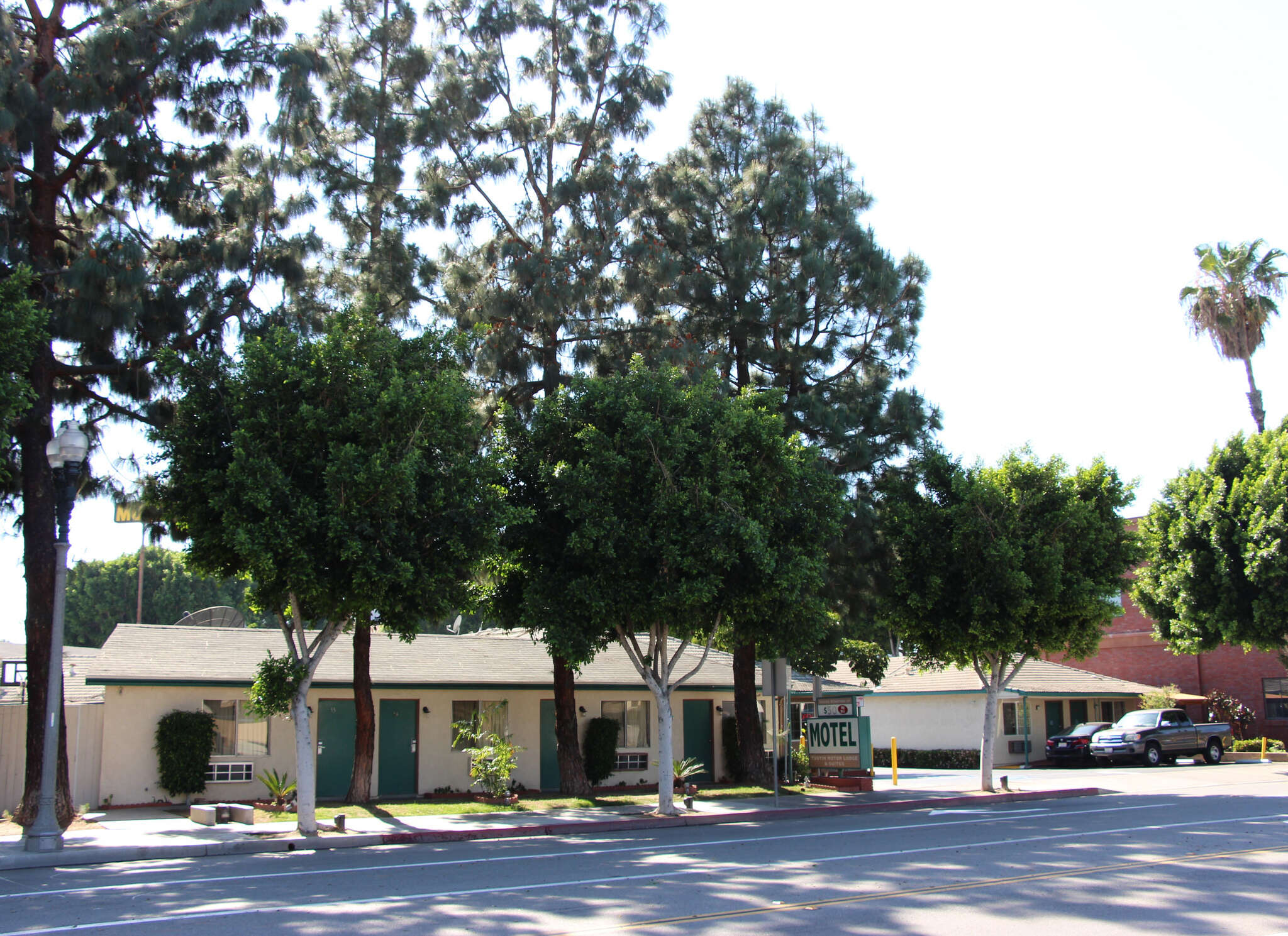 Tustin
You wouldn't dare be caught living in next-door Irvine -- much too cookie-cutter. You prefer every other house have that unchanged-since-1976 appeal.

Villa Park
You've tried making your house the ultimate spot for Sunday football, but no one can find your driveway amid all the vines and shrubbery. You're constantly replacing brake pads from the parade of stop signs it takes to get to Tustin Ave. You've taken out a second mortgage to help pay the USC tuition on your two El Modena honor grads, but you're hoarding a chunk to open a small-scale Hobby Lobby next to the Bookman.

Westminster
You might be a carpenter. Or a car salesman. Maybe a massage parlor proprietor. Perhaps a fry handler. Could be a gravedigger. Or a street walker.

Yorba Linda
You're a Little League mom with twin first graders who hosts the block's best Super Bowl party. You tried a Prius for a while but went right back to gassing up the SUV twice a week at the Costco. Pilates on Tuesdays and Thursdays, Massage Envy on Wednesdays. Lunch on Monday? Can't talk right now -- leaving for Havasu.
Sign up here for our daily LA email and be the first to get all the food/drink/fun Los Angeles has to offer.

Ben Wener, an OC native, is a complete idiot who has lived in five of these cities and frequented all the others (except Stanton). He once was the music critic for the Orange County Register and also has written for The Hollywood Reporter and Consequence of Sound. Hurl verbal stones at him on Twitter @benwener or join the hundreds gazing at no photos on his Instagram.