Sure, you know it's the season for giving, but, as much as you'd like to help, you're lazy, broke, and totally stuck on Fallout 4. Seriously, though, that's no excuse: these organizations make it incredibly easy to help people out without doing anything yourself, or losing anything you're actually using. Seriously. Check it out.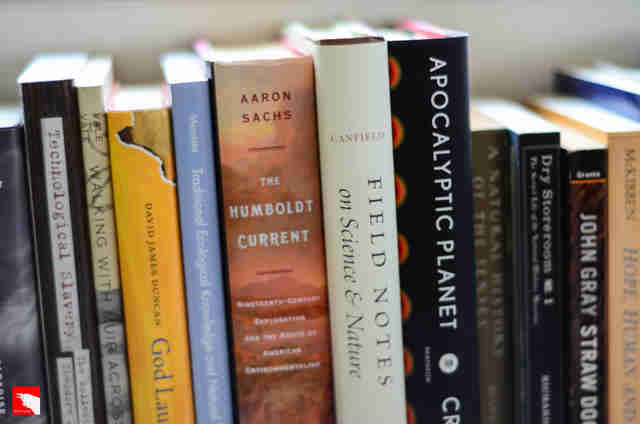 Old books
Re-Book It
Why you're getting rid of them: Because they are 25 years old, covered in cobwebs, and now you have a Kindle
How to get rid of them: Re-Book It will guarantee that your stuff is going to the best possible home, and they'll even PICK IT UP from your house. All you have to do is dust off your old Nancy Drew collection and then nothing at all.
 
More old books
Operation Paperback
Why you're getting rid of them: If Re-Book It is a little too impersonal for you, check out Operation Paperback, an organization that helps you ship books directly to military personnel, veterans, and military families.
How to get rid of them: Operation Paperback will provide you with the addresses (and sometimes even wish lists -- you can be Santa!) of the people in need, so all you have to do is mail it. Yay for helping!
Old DVDs
Re-Book It
Why you're getting rid of them: You've got Netflix, Hulu, and HBO Go. And like, where are you even supposed to keep those things anymore? They don't take VHS tapes though, 'cause, all of a sudden it's 2015 and VHS tapes are prehistoric.
How to get rid of them: Re-Book It is all on top of this for you, as well. And, in fact, there's one more thing they'll pick up for you…
Old CDs
Re-Book It
Why you're getting rid of them: Your life is in the cloud, so clear some shelf space. With Apple Music and Spotify, you don't need those old CDs anymore. Though there's a good chance that a large amount of people reading this have never even heard of a CD, there still should be a chunk of you out there with a closet/storage unit/secret room behind a bookcase full of CDs that you have no idea what to do with.
How to get rid of them: Have we even mentioned Re-Book It yet? 'Cause Re-Book It is pretty much the best.
Clothes
Rinse
Why you're getting rid of them: You know you don't wear that plain yellow zip-up hoodie anymore ('cause you have a blue one now!). Time to get rid of all your clothes that are, like, so 2008.
How to get rid of them: The super-easy dry cleaning app is making life even easier for you. Pack some bags full of the clothes you don't want, and your Rinse valet will come to your house, pick 'em up, and donate them to the LA Mission for you.
 
Anything you don't want to end up in a landfill
Freecycle
Why you're getting rid of them: Are those bricks and cinder blocks you never use going to just sit in your driveway for the rest of your life? (Cool that you have a driveway.) Have a highchair you don't need anymore? (Cool that you had a baby.) No, right? Right. Get rid of 'em.
How to get rid of them: Freecycle is almost like a mini Craigslist for all the stuff you just don't know what do with. It's "Someone's trash is another person's treasure" personified.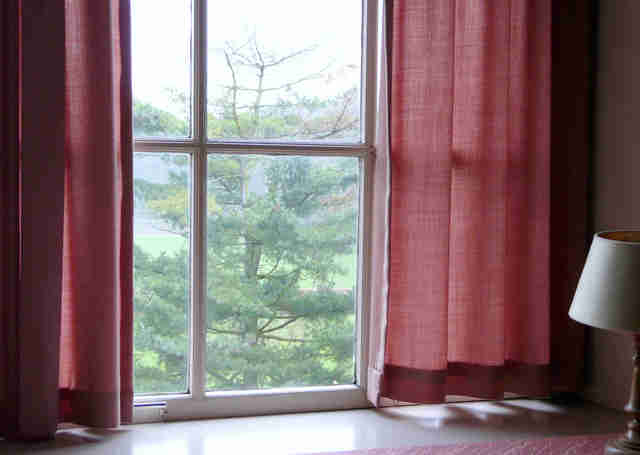 Weird materials, fabrics, and textiles of indeterminate origin
FIDM Scholarship Store
Why you're getting rid of them: Because you never put up those curtains that you bought in the fabric district
How to get rid of them: The artsy fashion wizards at FIDM will definitely find something neat to do with your materials, and you can totally schedule pickups. Maybe the textiles that have been sitting under your bed will help launch LA's newest textile savant.
 
Your garbage
LA Conservation Corps
Why you're getting rid of it: Because it's garbage
How to get rid of it: Remember in college how you used to take all your bottles and cans to the grocery store to cash in for beer for your next party? (No? Really? Uh, me neither, then.) LA Conservation Corps will take all of your aluminum cans, bottles, cardboard, paper, and other stuff you don't need, so they can continue to provide at-risk young adults and youths with job-skills training. Better than throwing that stuff away? You bet. Call 'em up to schedule a pickup.
Pretty much anything else that you can possibly think of
Donation Town
Why you're getting rid of them: 'Cause family is coming over for the holidays, and you don't want them to realize what a hoarder you are
How to get rid of them: These fine bros will come pick up whatever you want to donate for free, and bring it to one of the charities they work with (including but not limited to Salvation Army, Vietnam Veterans of America, and Habitat for Humanity). They'll grab anything from toys to kitchen appliances to furniture, all the while making YOU look like the charitable one. 
 
Billions of dollars
Why you're getting rid of them: Elon Musk and SpaceX need help to expedite the process of sending us to Mars and saving us all from extinction.
How to get rid of them: Have a bank account with billions of dollars. Venmo said dollars to Elon Musk. Also, maybe this one requires you to give up Fallout 4. Still, a good cause, though, amiright?
Sign up here for our daily LA email and be the first to get all the food/drink/fun Los Angeles has to offer.
Wilder Shaw is a regular Thrillist contributor who definitely needs to cut the cord with his DVDs. Whisper softly that it will be OK to him on Twitter at @WilderShaw_ and Instagram at @wildershaw.