The 10 Coolest, Weirdest, and Best Museums in LA
Make a date to learn and grow with one of LA's best museums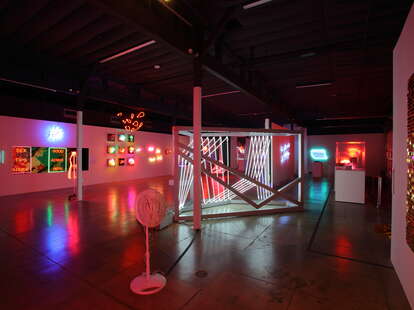 Looking for inspiration, relaxation, or something to do with an out-of-town guest in between meals? The answer may be as simple as this: go to a museum. Whether you're into art or history or science, or perhaps something more niche like neon or Cold War relics, there's a museum in this city that will satisfy your needs. Who says LA has no culture?
But with over 100 museums across town, picking one can be challenging, so we've rounded up some of our favorites for you.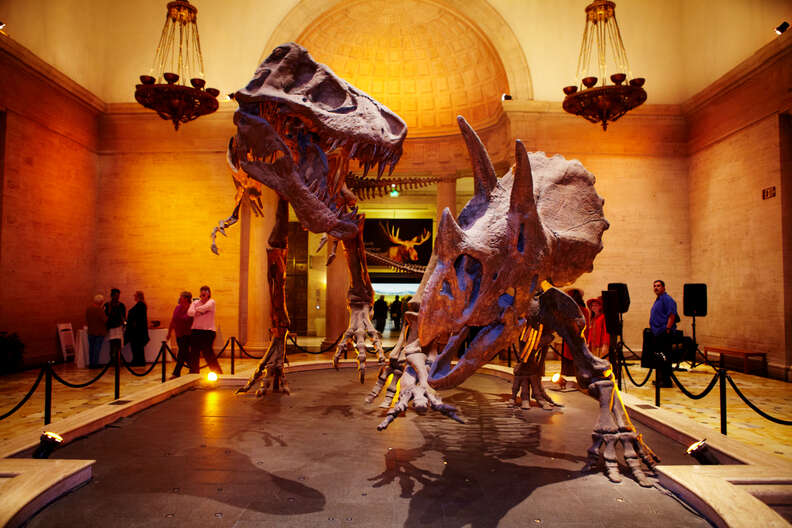 Exposition Park
There's something about dinosaur fossils that fills you with childlike wonderment. Replenish that youthful awe with a trip to the Natural History Museum (NHM) to take in complete skeletons of a tyrannosaurus rex and triceratops and roam through Dinosaur Hall. Explore the natural world through their spectacular collection of gems and minerals, and their outdoor Nature Gardens.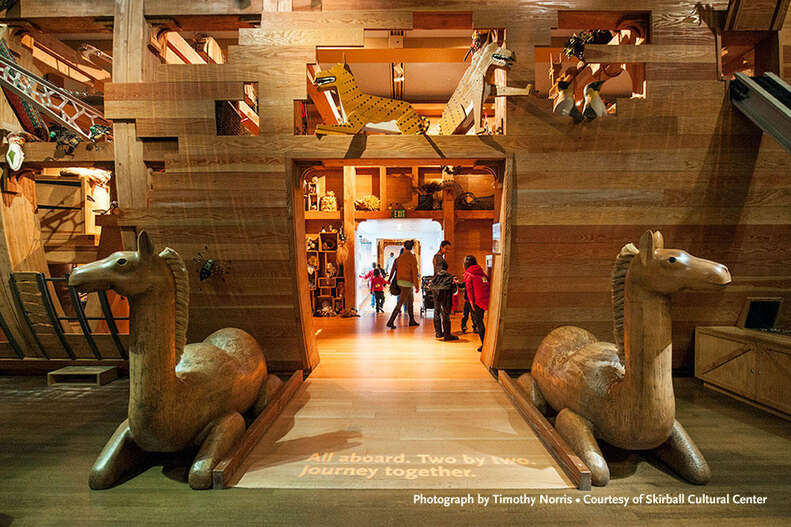 Brentwood
With constantly changing exhibitions ranging from art to history to pop culture, the Skirball Cultural Center always keeps things interesting. Their current exhibition Fabric of a Nation: American Quilt Stories, open through March 12, celebrates the works of quilting artists. The Skirball's Noah's Ark exhibit is also always on view. You don't have to be a kid to appreciate this family friendly interactive exhibition that features more than 300 animal sculptures handcrafted from recycled materials.
Culver City
Visit the Wende Museum and see a vast collection of Cold War-era art and artifacts from around the world. Named after the German word for "turning point," a term commonly used to describe the time around the fall of the Berlin Wall, the Wende seeks to inspire a broad understanding of the Cold War period and its enduring legacy through their illuminating exhibitions and programs.
San Marino
If you can't decide between a day inside a gallery or a day outside in a garden, choose both at The Huntington Library, Art Museum, and Botanical Gardens. The grounds hold 16 different themed gardens including the Desert, Japanese, and Chinese Gardens. Then head into their galleries to see paintings and decorative art from Europe and America, rare books, and more.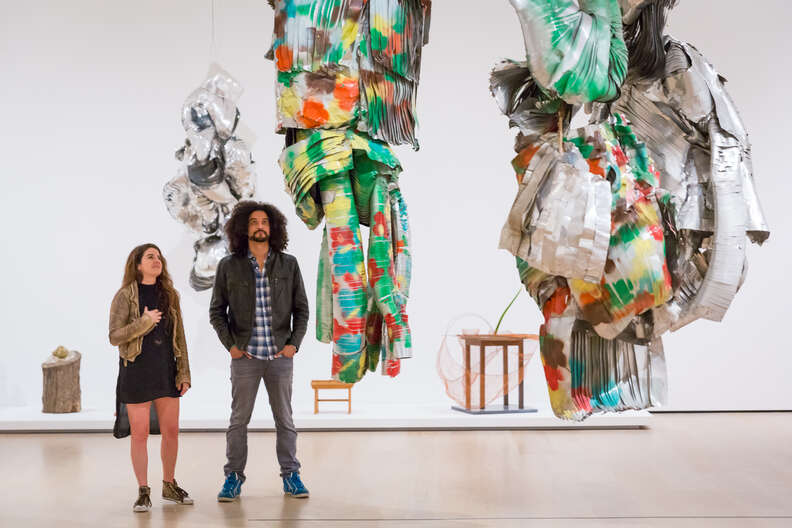 Westwood
Head to the Hammer to delve into innovative pieces by visual artists working in a wide range of disciplines, from paintings to sculptures to video and more. In addition to their rotating exhibitions and permanent collections, the Hammer also boasts a packed calendar of public programs that follows their mission to promote "the promise of art and ideas to illuminate our lives and build a more just world."
Pasadena
If you're looking for a particularly relaxing place to take in some art history, look no further than the Norton Simon Museum. The lowkey and freeway-convenient museum features a remarkable collection of artwork spanning eras from the Renaissance to the 20th century. See masterpieces by the likes of Raphael, Rembrandt, Monet, and Van Gogh all housed in a building designed by architect great Frank Gehry.
Glendale
Science and art converge at the Museum of Neon Art. Through exhibitions and educational programs the museum provides an opportunity to learn about the technology and creative design of neon, electric, and kinetic art. The museum has housed outstanding examples of historic neon signs for over four decades.
Van Nuys
Dose yourself with nostalgia at the Valley Relics Museum. Located in an unassuming hangar by the Van Nuys Airport, the museum sets out to preserve and share the rich history of the San Fernando Valley through a large collection of objects that date back to the 1800s. Expect to see rare documents, photographs, vintage neon signs, automobiles, and more. They even have old school arcade games available to play.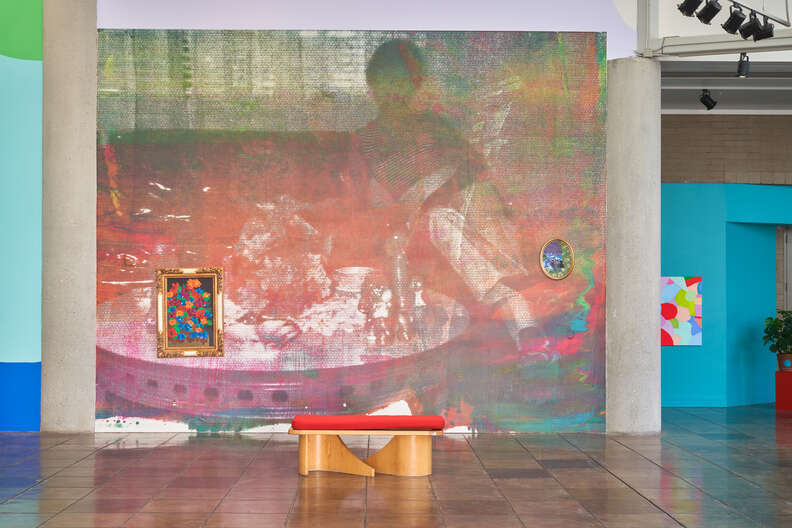 Exposition Park
The California African American Museum (CAAM) showcases both contemporary and traditional African American art and how it shapes our cultural landscape today. While there have been gallery closures due to renovations, their current exhibition, Adee Roberson and Azikiwe Mohammed: because i am that, is worth checking out. The exhibition features bright and lively screenprints, paintings, video, window vinyl, and a mix of sculptural works by the two artists. You can check out more exhibitions and programs by CAAM at Art + Practice as part of a 5-year collaboration between the two institutions.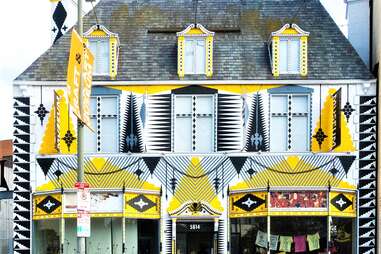 Mid-Wilshire
Find inspiration through powerful exhibitions by contemporary artists at the Craft Contemporary. Exhibiting artists work in various mediums from wood sculpture and pottery to tattoos and weaving, which means the gallery is always shifting and you never know what they'll be showing next. The museum makes it a point to showcase works by artists and designers who are underrepresented in larger art institutions.
Sign up here for our daily LA email and be the first to get all the food/drink/fun Los Angeles has to offer.
Keisha Raines is a 15-year veteran of LA. Follow her on Twitter and Instagram at @reishakaines.