I remember the LA Riots. When the Rodney King verdict was announced I was a kid -- 12 years old -- but the fear and panic was real as I watched smoke plumes from my friend's rooftop in the middle of the city, and heard my parents talk about rumors of looting "spreading"; I was in the Tower Records on Ventura while it was evacuated, which now seems completely surreal. Sadly, as anyone who watches the news (or The People v O.J. Simpson) knows, the causes of the riots haven't exactly been solved: the past year has been full of news of police brutality, often racially charged, echoing the problems that were brewing beneath the surface in LA just before the riots.
That's why we're breaking from traditional Thrillist topics to bring you these stark black-and-white images (provided graciously by the LA Public Library) of where the city was nearly a quarter-century ago today; it's a sobering reminder that though we've come a long way since then, there's always room to grow.
One of LA's trademark mini-malls has its flames extinguished.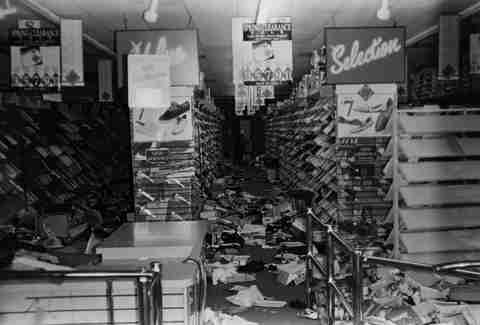 The aftermath of a looted shoe store.
A National Guardsman keeps watch.
The aftermath of raging fires.
Two kids do handstands while the National Guard stands watch.
Looting -- and its aftermath -- on Pico.
A street in K-Town as fires rage.
Volunteers distribute supplies to people affected by the riots.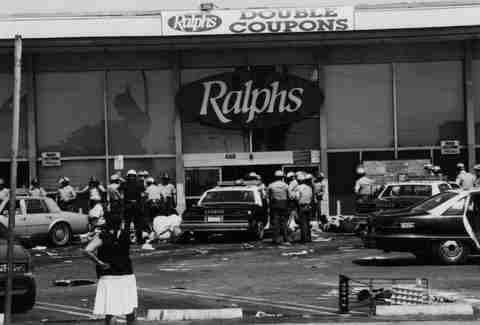 Police outside a looted Ralphs.
Police meet National Guardsmen on the street.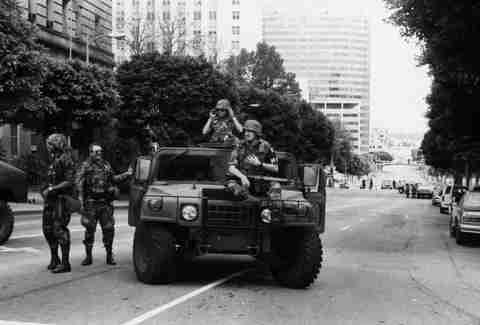 A Humvee makes its way down a mid-city street.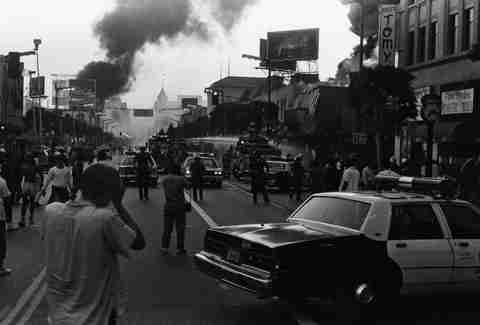 Smoke rises as police make their presence known.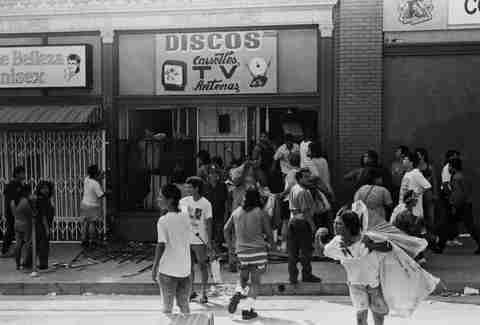 Looters at an electronics store.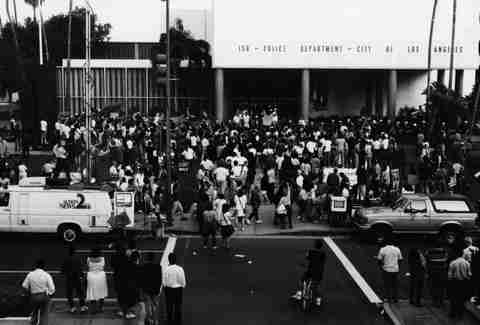 Protesters gathered at the LAPD headquarters.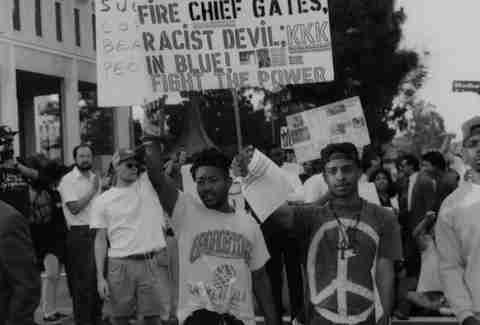 Protesters gather Downtown.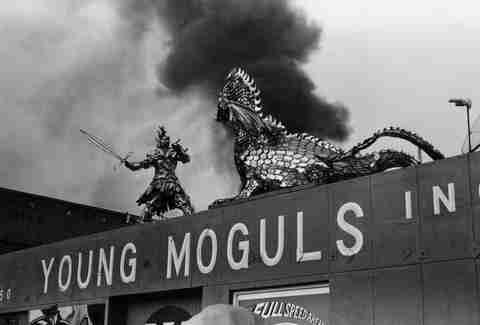 Smoke rises behind a store sign.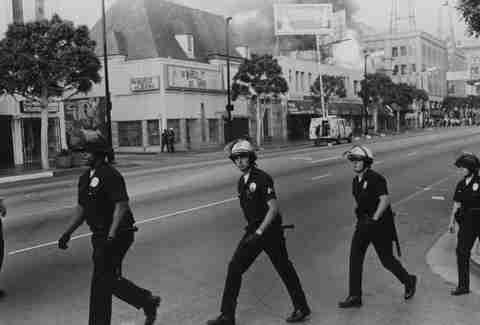 Riot police take to the street as a fire burns in the background.
The gutted remains of a burned-down building.
Sign up here for our daily LA email and be the first to get all the food/drink/fun Los Angeles has to offer.
Jeff Miller loves Los Angeles. He's at @jeffmillerla on Instagram.