It's winter in LA, and while it's sort of, kind of, maybe a little bit cold outside, that doesn't mean that there aren't a ton of things to do. Grab the huge, fur-lined jacket you use once a year and hit one of these winter events, which range between multiple wine fests, Chinese New Year parties, and a blowout reggae festival.
December 7 - 22
The NoMad Hotel
The NoMad will be doing it up this season with its signature Holiday Spectacular cocktail pop-up in the Coffee Bar. Grab some "Naughty" drinks like spiked hot chocolate, some "Nice" drinks like milk punch served in a snow globe, or just throw back 100 shots of fernet and call it a day. Either way it's a great time, so get over there before it's over.
Cost: No cover, drinks for purchase
December 19
Eataly
The superstar behind Providence and Connie & Ted's will be firing up a six-course feast at Il Pesce Cucina at Eataly for the latest edition of Thursdays With Michael, so come hungry and prepared for a feast full of fresh, sustainably sourced seafood. The guy is an absolute wizard, and with dishes like black bass crudo, gnocchi pomodoro, and plenty of raw options, it's an absolute steal at the price they're asking. Go to there.
Cost: $65 per person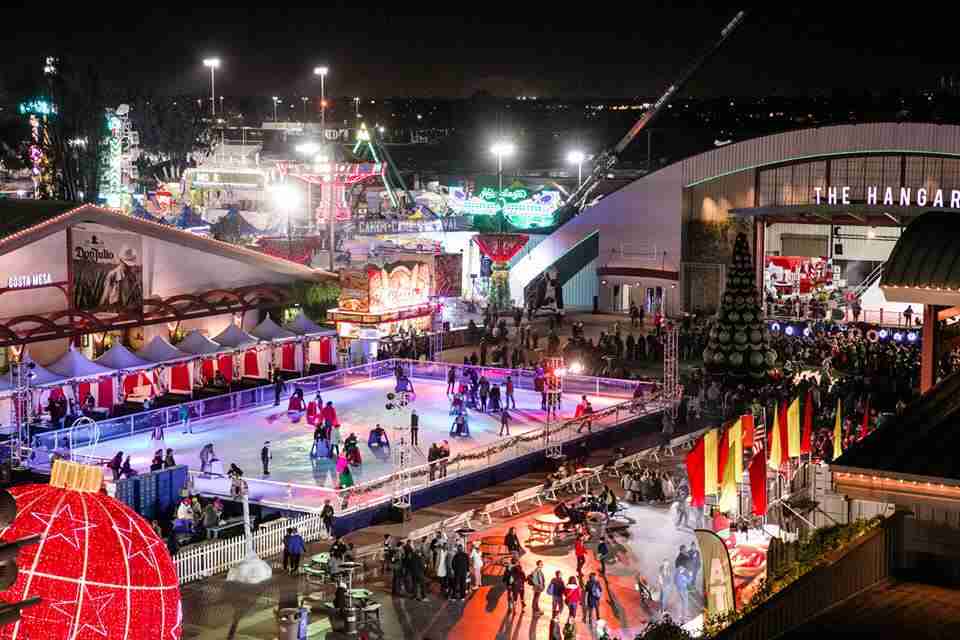 December 19 - January 5
OC Fair & Event Center
Possibly the granddaddy of all family-friendly winter events, Winter Fest will be rocking just about everything you need to pretend you're not in Southern California for the holidays. With everything from ice skating, sledding, and tubing to live music and a snow maze, this is where you want to bring the family.
Cost: $8-69
Bid goodbye to 2019 on New Year's Eve
December 31
All over LA
There's always so much to do in LA for New Years, so if you haven't made plans yet, don't fret. Grand Park's NYE celebration is always a ton of fun, and remains the most family-friendly since it's completely dry; for a less dry option, consider one of the many all-inclusive parties around town (like the ones from Skybar at the Mondrian or All Access Party Pass). Maybe you want to dress up like you're from the '20s? Give Prohibition NYE a look. Perhaps you'd rather enjoy an extremely legit dining experience? Hit the seven-course menu at WP24 by Wolfgang Puck, or do dinner AND a party at with the eight-course menu at Da Lat Rose, followed by live band festivities.
Cost: Varies by event
January 1
Rose Bowl, Pasadena
This, right here, is an LA classic. If you're not the type of person who's gonna be reduced to a pile of bones on New Year's Morning, the tradition that's been going since 1890 is exactly the thing for you.
Cost: Varies by event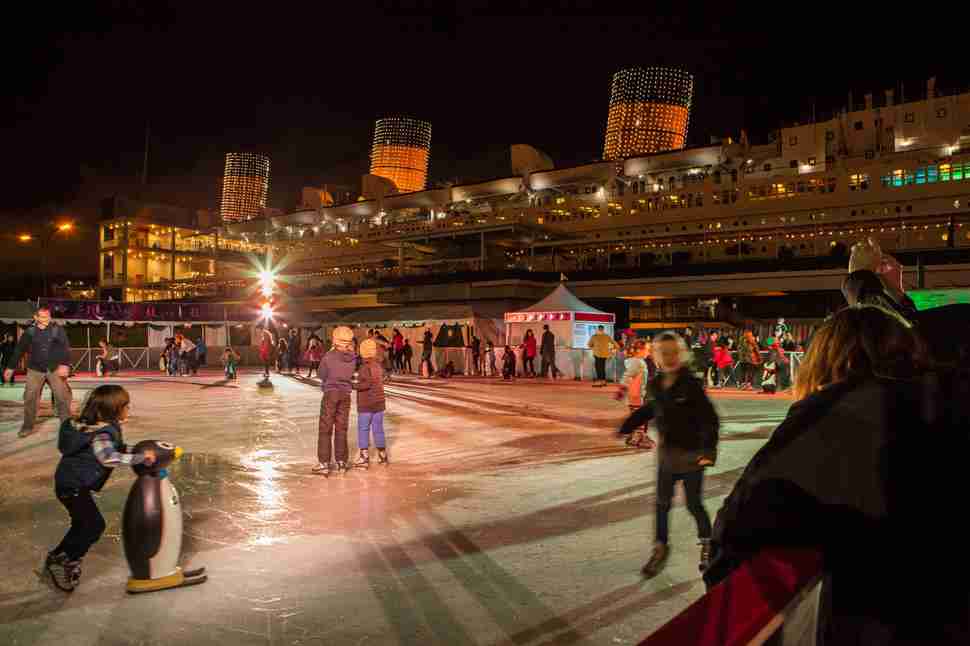 Until January 1
The Queen Mary, Long Beach
Consistently one of the best family options during the holidays, the iconic Long Beach ship will be decked out with all the festive favorites once again for their annual holiday party. That means ice skating, twinkling lights, live music, food & drink, family activities, and a whole lot more.
Cost: $29-65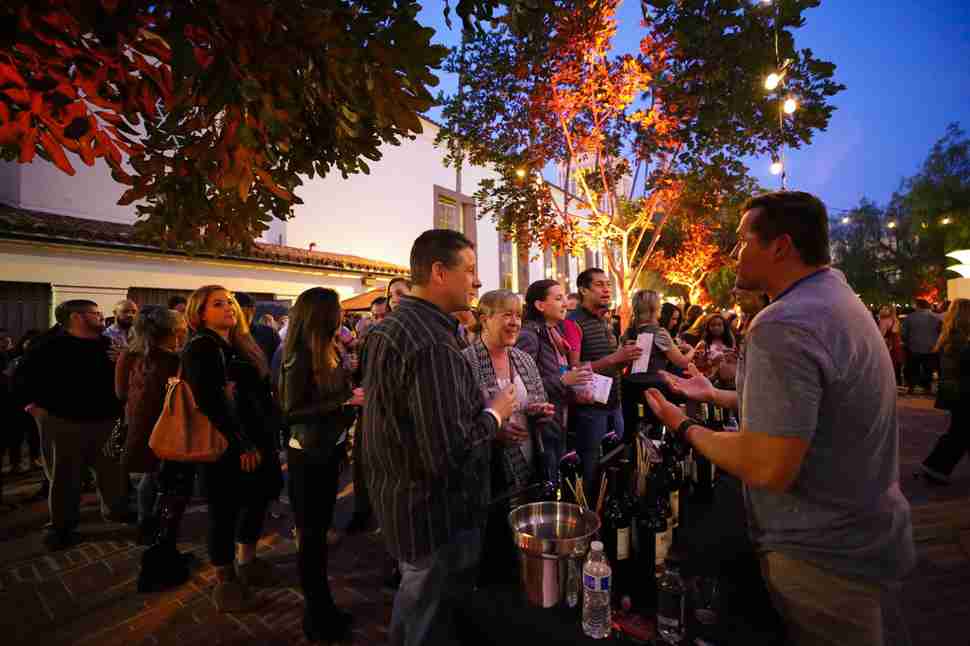 January 4
Union Station
Are you the wino in the group who has to suffer through all of your friends' beer festivals? Uncorked is here for you, with a ticket getting you access to unlimited pours of over 200 wines for four hours. You don't even have to like wine to like the sound of that.
Cost: $65-80
Until January 5
La Cañada
The beloved Descanso Gardens is once again bringing back its Forest of Light display for a mile-long walk through an always-impressive set of light displays (some of which are interactive). There will be two lounges set up along the way too, so make sure to get your food and drink on (and for a sit-down option, Maple is right next door).
Cost: $30
January 6 - 12
Santa Monica
Every year, Santa Monica restaurants and chefs come together to celebrate a unique ingredient for Santa Monica Restaurant Week. This year, it's all about the kumquat, so if you're a quat-head who lives on the west side, looks like Christmas is coming around again.
Cost: Varies by Restaurant
January 7 - 11
Comedy clubs across LA
Over 20+ TBA comedians across a ton of our most iconic venues like The Laugh Factory, The Comedy Store, and more. No comedy fan should miss these shows.
Cost: Varies by show
January 17 - 31
All over LA
One of the best two weeks of the year is here at last. The specialized pre-fixe deals will be flowing during dineL.A., so if there's a restaurant you've been meaning to hit, now's the time. Participating restaurants this year include Osteria Cal Mare, the newly re-chef'd Michael's and E.P. & L.P, and so, so many more.
Cost: Varies by restaurant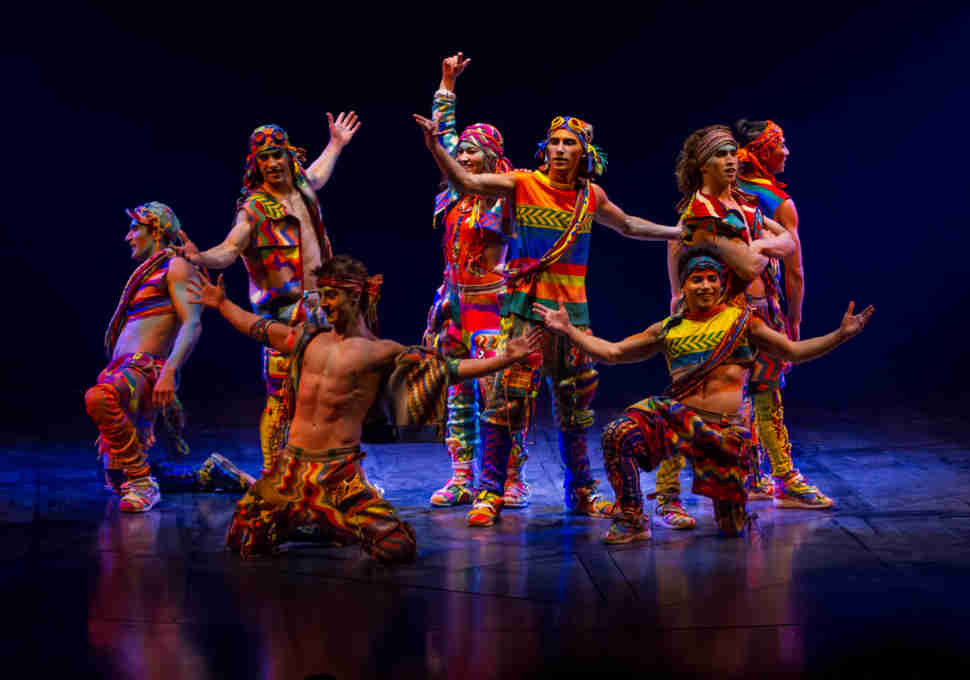 January 18 - March 8
Dodger Stadium
Ever been to a Cirque du Soleil show? Well they're absolutely insane, and until March 8, that insanity will be waiting for you at Dodger Stadium. They're describing their new show as an energetic journey through street sports, and we have no doubt it will be one of their most memorable performances yet.
Cost: Tickets start at $49
January 18
Santa Anita Park, Arcadia
Celebrating the best in California wines is no small task -- our wine country is pretty much unstoppable. Luckily for us, The California Wine Festival is here to do it up big with samples, tastings, and more. 
Cost: $35 GA / $75 VIP
January 20
Along MLK Blvd
Join one of the biggest Dr. King celebrations in the country, hosted by The Congress of Racial Equality of California, a group that's been active since the Civil Rights Movement. We need more of this stuff these days.
Cost: Free
January 25
Loews Hollywood Hotel
We're not gonna say that Japanese food is the best food, but we're also not not gonna say that. If you lie awake dreaming of pork cutlets, sushi, ramen, sake, and all the other tasty things that come from Japan, you have no excuse to miss this. 
Cost: $40-80
February 1
Valley Blvd., Alhambra
It's the year of the rat, and just because our new year is over doesn't mean you have to stop celebrating. Head to Alhambra for a massive block party and enjoy tons of entertainment, vendors, food, and family activities. 
Cost: Free
February 1
Chinatown
There will be over 1,000 people lining the streets of Chinatown for the 121st annual Golden Dragon Parade, which includes nearly two dozen floats, multiple marching bands, and a whole lot more. Chinatown is full of great stuff too (like Wax Paper, Majordōmo, Highland Park Brewery, and Apotheke), so there's no reason not to make a day of it.
Cost: Free
February 7 - 9
Queen Mary Park, Long Beach
Long Beach continues its run of musical legacy with One Love Cali Reggae Fest, with this year's bill topped by acts like Slightly Stoopid, Rebelution, Dirty Heads, and even the Original Wailers.
Cost: $175-325
February 8
The Buffalo Club
What if we told you that you could help fund neurofibromatosis research by running around in your underwear? Cupid's Undie Run is a 15 minute (brief, if you will) run bookended by some mostly-naked partying, with proceeds going towards NF research. This one's a duh.
Cost: $35
February 12 & 13
The Mayan, DTLA
If you've been to Lucha VaVoom, then you know how fun it is, and if you haven't… well now's the time to figure it out. Part luchador wrestling, part burlesque, and part comedy show, Lucha VaVoom is an entirely original experience, and truly one of the most fun shows LA has. And right around Valentine's Day, not a bad date night either.
Cost: $40-75
February 13 - 23
Various locations
Considered "ground zero" for Black film and entertainment, hitting up some of the screenings at PAFF is easily one of the best ways to celebrate Black History Month. This year, hit up movies like Xzibit's directorial debut Broken Ground and Aretha Franklin's Amazing Grace, along with Q&As, awards, and parties.
Cost: Varies
February 15 & 16
Chinatown
One of the longest-running and largest Lunar New Year charity runs in the country, the Firecracker run will use 100% of its proceeds to invest in the local community. With Chinatown already one of the most up-and-coming spots in LA, you'll definitely want to check out one of the four events this year: the 20/40 mile bike ride, the 5K run/walk, the 10K run/walk, or the kiddie run. Y'know, if you're a kiddie.
Cost: $40-80
February 15 & 16
LA Convention Center
Travel celebrities, travel-based educational seminars, trip-planning workshops, and a whole lot of discount options await you at the conference that people have referred to as the "Comic-Con of the travel industry."
Cost: $11-18
Sign up here for our daily LA email and be the first to get all the food/drink/fun Los Angeles has to offer.