What to Do in Anaheim (After You've Done Disneyland)
Angel Stadium

| Flickr/Kwong Yee Cheng
Angel Stadium

| Flickr/Kwong Yee Cheng
Of course, Anaheim's claim to fame is Disneyland, but here's the thing -- there's actually a ton to do down there after you've visited the Most Expensive Place on Earth. If you find yourself with an extra day (or two) (or three), here's how to make the most of your time: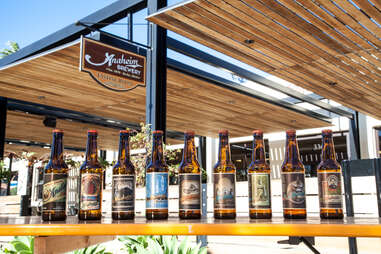 All over Anaheim
As you know if you're paying attention, some of the best beers in the US are made in Anaheim. The local-favorite Noble Ale Works has just won about all the awards a brewery can win, so you'll want to be up in that first -- and if you're a fan of their Naughty Sauce golden milk stout (which is straight-up one of the best beers we've ever had), they do a special in the tap room swirling Naughty Sauce with Saigon cinnamon, creating a post-Cinnamon-Toast-Crunch-milk taste that tastes like adult childhood (called Cinnamon Roast Crunch, of course). And with Anaheim Brewery, Bottle Logic Brewing, Hoparazzi Brewing, Backstreet, and so many more, your brewery crawl should be pretty close to flawless.
165 W Center St
Though the beer/haircut thing has become a bit gimmicky, it's hard to argue with Barbeer. The staff is undeniably talented, the beer selection is top-notch, and they are almost always showcasing local brews. Does a haircut look better after a cold glass of Bottle Logic's Recursion IPA? The laws of physics say yes, it does.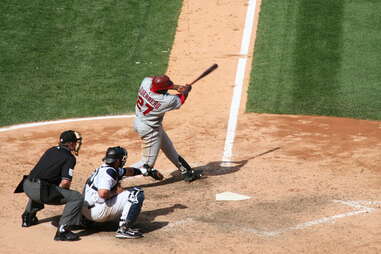 2000 E Gene Autry Way
This one's a no brainer: though they're no longer the Anaheim Angels (they're now the Los Angeles Angels of Anaheim... for some reason), the stadium is still in Anaheim, and it's one of the nicer parks in baseball. The stadium's food game is killing it as well, now with, uh, crafty dogs from Crafty Dogs, and killer Mexican food from Chronic Tacos.
1650 S Sinclair St
Flightdeck is a fully realistic flight simulator where you and your friends can experience and feel exactly what it's like to be in a fight with F-16 Falcon fighter jets. Once you've been fitted for an incredibly stylish jumpsuit, you'll head to a briefing room to learn to how to take off, maneuver your jet, fight other jets, and land (which is wayyyyy harder than it sounds). After that, you're off to a fully realistic cockpit for a dogfight. The screen just outside the cockpit glass hardly feels like a screen at all, and for 40-90 minutes (depending on which package you pay for), you'll feel like you're flying high above a Korean air base, shooting your friends out of the sky. And you're all on coms, so talk as much shit to each other as you can conjure.
440 S Anaheim Blvd
Right in the middle of Downtown Anaheim, the Packing District is a huge, communal gathering place with over 20 artisan eateries (including homemade ice cream, Canadian poutine fries, and Southern-style soul food). There are also some cocktail spots, including The Blind Rabbit, a secret speakeasy that can only be accessed by way of a hidden door inside the building. It's reservation only, so make sure you take care of that before you go.
185 W Center St
It's not hard at all to find extremely authentic tacos in Southern California, but it's a lot harder to find upscale, artisan tacos that are actually worth the price. Chef Jimmy Martinez, (whose resume includes places like BOA) is rocking them on the Anaheim Promenade with Pour Vida. The taco menu ranges from pineapple skirt steak, to oyster tempura, to heirloom cauliflower, and includes secret recipe tortillas, like squid ink and spinach. They've also got salads, local craft beer, house cocktails, and (if all those kids at Disney make you feel like you need to calm your nerves) a rock-solid happy hour (50% off all sides & salads, as well as $5 cocktails).
1238 South Beach Blvd
Just because you're done with Disneyland doesn't mean you have to be done with theme parks. Adventure City is geared towards families, and kids will pretty much go nuts as they run around the park, which includes rock climbing, an arcade, a petting zoo, and a variety of rides (including a roller coaster that won't scare the bajeezus out of them). Also: free parking. For adults, it's... very kiddy, but it also has an old-school kitsch factor (and a very wallet-friendly under-$20 admission fee).
4245 E La Palma Ave
If you've never done an escape room, think of it as a real-life Zelda temple, where teams find clues and decode ciphers in order to escape from a room within a certain time limit; they've completely blown up in LA, and for good reason: they are so damn fun. Anaheim's Cross Roads showcases two games, The Fun House and The Hex Room; saying too much would give it away, but if you're into problem-solving and puzzles, they're definitely worth a visit.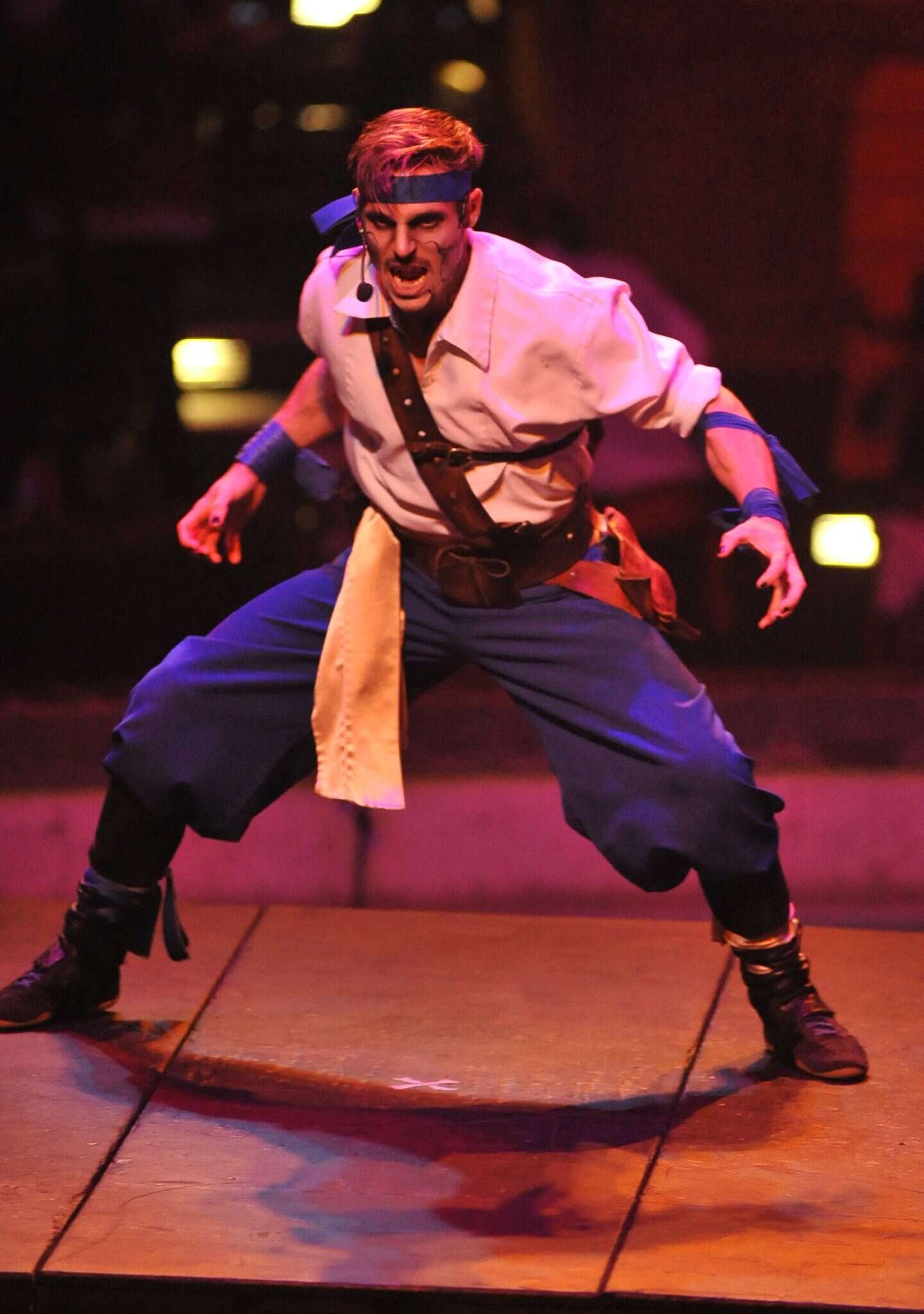 7600 Beach Boulevard, Buena Park
OK, it's not technically Anaheim, but it's well worth the 10 minutes it will take you to drive there. The point is this: do you like swashbuckling swordplay? Do you like four-course feasts, set aboard fully rigged 18th-century Spanish galleon ships? WHY WOULD ANY HUMAN BEING SAY NO TO THOSE QUESTIONS? Pirate's Dinner Adventure provides you a live, interactive dinner theater extravaganza (similar to a pirate-themed Medieval Times) in a 250,000 gallon lagoon. Yes.
Sign up here for our daily LA email and be the first to get all the food/drink/fun Los Angeles has to offer.