You've already hiked the crap out of the best hikes in Los Angeles, so what's next? Well, the best hikes in OC of course. From family-friendly nature walks in Irvine to a supposedly haunted expedition tucked away in the Santa Ana Mountains, these are the 10 coolest ones in Orange County -- ranked in order of difficulty.

Quail Hill Loop
Irvine
Difficulty rating: 1/5
Located in the City of Irvine's vast Open Space Preserve, which is more than 5,200 acres, the relatively easy 1.8-mile Quail Hill Loop is a refreshing escape from strip-mall suburbia/a quail-free world.
Huntington Beach
Difficulty rating: 1/5
This mostly flat three-mile trek through the wetlands is a tranquil nature walk masquerading as a hike. You'll get fresh air, pretty ocean views, and the opportunity to spot birds and other wildlife.

Irvine
Difficulty rating: 1/5
One of the best parts of this local gem, tucked away in a residential area of Irvine, is that it's easily accessible. ANNNNNNND after 2.5 miles of huffing and puffing your way through a combination of ascents and descents, you'll get a nice view of Irvine at the top.
Laguna Beach
Difficulty rating: 2/5
For a picturesque two-mile hike that deposits you at Moro Beach, head to Crystal Cove State Park. If you feel like exerting yourself more, you can prolong the hike by exploring the canyon and nearby ridges before heading down to the surf and sand.

Newport Beach
Difficulty rating: 2/5
The main route around Newport Back Bay is long -- about 10.5 miles -- but mostly even. Be sure to kick off your journey at the Vista Point Lookout to snag the best views, although the entire hike will be incredibly scenic.
Laguna Beach
Difficulty rating: 2/5
This 2.5-mile hike in the Aliso and Wood Canyons Wilderness Park is good for a quickie. On a clear day, the sweeping 360-degree view at the top displays Catalina Island to the west and the San Gabriel Mountains to the north. (If you're willing to risk judgmental stares, you can also cheat by driving to the top and parking there.)
Laguna Beach
Difficulty rating: 3/5
For a hike that's challenging but won't leave you completely screwed the next day, try this nine-mile expedition through the undeveloped Laguna Coast Wilderness Park. The uphill climb is grueling and you're exposed to the sun the entire time, but the worthwhile reward is a view of palm tree-dotted Laguna Beach.
Orange County
Difficulty rating: 4/5
This remote canyon in the Santa Ana Mountains boasts a waterfall, but in order to see it in action, you have to go during rainy season (so... not now). The six-mile trail is deceivingly easy at first, thanks to a minimal incline, then quickly becomes rugged, rocky, and tricky to navigate. Some say the canyon is haunted, so hike at your own risk.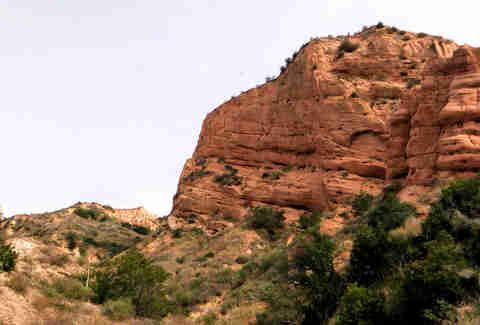 Lake Forest
Difficulty rating: 4/5
A little over four miles, this hike in Whiting Ranch Wilderness Park takes you through an Instagram-friendly red sandstone canyon -- especially photogenic in the evening. Go right when the sun is setting and you'll feel more like you're in Sedona than OC.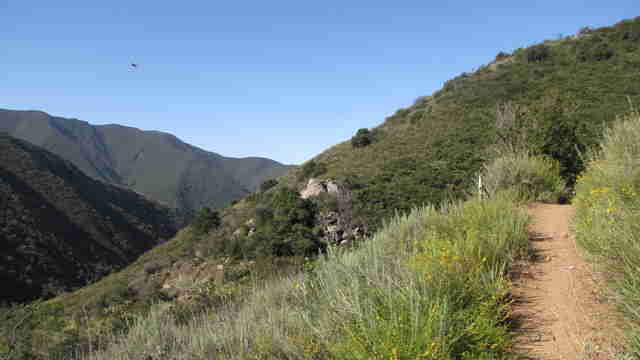 Trabuco Canyon
Difficulty rating: 5/5
The good news about this ass-kicking 15-mile hike to the tallest point of the Santa Ana Mountains? You can see your goal -- the top of the mountain -- for most of your journey. The bad news? Be prepared to struggle hours on the way, unless you're in tip-top shape.
Sign up here for our daily LA email and be the first to get all the food/drink/fun Los Angeles has to offer.
Tiffany Tse is a freelance writer for Thrillist and only goes hiking for the bragging rights (and occasionally, the view). Follow her: @twinksy.