8 LA Fundraisers That Support Abortion Rights and Reproductive Justice
In light of the recent Supreme Court decision, LA businesses and organizations are stepping up to raise money and support reproductive justice for all.
As Beyoncé's talented sister Solange once sang, "I got a lot to be mad about." At the top of that growing list is the Supreme Court's recent decision to overturn Roe v. Wade, clearing the way for states to regulate abortion. Since the ruling, abortion has been made illegal in states like Texas, Louisiana, Oklahoma, and Kentucky, while others like Utah, Idaho, and Missouri have signaled plans to ban or create significant barriers to accessing abortion services.
Many are outraged by this decision, which is certain to disproportionately impact low-income and BIPOC communities. Protests have erupted in cities across the country and legal battles are already underway in attempts to counteract the ruling. Many are calling for the Supreme Court to be reformed, raising concern over other recent decisions, including a ruling that limited the federal government's power to regulate greenhouse gas emissions at existing power plants.
Those in California are lucky to be protected by a state constitution where abortion is recognized as an individual right, with Governor Newsom recently vowing to continue safeguarding it, as well as women who travel west for reproductive care. But just because you may not currently have to worry about your reproductive rights being stripped doesn't mean that you can't step up and provide support for those who are in the thick of these struggles. From donating to on-the-ground activism, there are plenty of ways to get involved in the national fight to protect abortion care and access for all.
LA's hospitality industry is doing just that, providing plenty of fun and delicious opportunities to stand up for reproductive rights and abortion care, including food pop-ups, bake sales, wine and mezcal tastings, shopping deals, and more.
Ongoing
Genever, Historic Filipinotown
One of our favorite bars in LA right now, women-owned Genever is hosting a weekly Friday pop-up with food from Bodega that they describe as Asian Stoner Food. Every pop-up donates 50% of proceeds to a rotating reproductive rights organization.
Cost: Varies
Ongoing from July 11 for four weeks
West Hollywood, Torrance, and Palms
Get an education in mezcal while supporting women with a special mezcal flight curated by owner Ivan Vasquez, featuring women-owned or produced brands. Dubbed Her Mezcal, the flight includes a one-ounce pour of Real Minero, Agua Del Sol, and Rezpiral, available for $45 beginning Monday, July 11, with 10% of the net sales from each flight going to the National Network of Abortion Funds. And if you buy a bottle of one of the three featured brands, Madre will donate 10% of those sales, too.
Cost: $45
Sunday, July 17
13347 W. Washington Blvd, Culver City
Launched during April 2020 as a pop-up, Bakers Against Racism is a social community "connecting bakers and creatives all across the globe to fight against racism in all of its forms." On Sunday, July 17 from 11 am to 3 pm, they're firing up their ovens to raise money and awareness for reproductive justice, with all sorts of treats and desserts available for sale, including cookies, pies, cakes, pastries, traditional Southern desserts, gluten-free and vegan options, and more. All proceeds will be donated to the National Network of Abortion Funds. Bakers who are interested in joining the sale can reach out to LA lead @winterfatebakes on Instagram.
Cost: Free to participate, baked goods vary.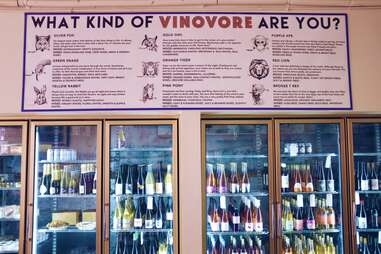 Saturday, July 23
Virtual tasting
Woman- and LGBTQ-owned Vinovore stocks predominantly small-batch, natural, and woman-produced labels in its Virgil Village and Eagle Rock wine shops. On Saturday, July 23 at 5 pm, they'll host a WINEsplaining event over Zoom, which includes two bottles of natural, women-made wine that attendees can enjoy as they discuss tasting notes with owner Coly Den Haan. All proceeds will be donated to The National Network of Abortion Funds. Register online and wines will be ready for pick-up, shipping, or delivery the week before the tasting, with the Zoom link sent the day before.
Cost: $75
Saturday, July 23
The Oinkster, Eagle Rock
Over in East LA, chef Andre Guerrero is hosting a massive community bake sale on The Oinkster's patio, with proceeds benefiting Planned Parenthood, Plan C Pills, and Women's Reproductive Rights Assistance Project. And since you're there, you might as well grab a stacked Frito Pie burger, a house-cured Pastrami Sandwich, or some Chili Fries. For more info and to participate, reach out to chef Kristi Descher on Instagram.
Cost: Free to participate, baked goods vary.
Ongoing
Purchase online
Women-owned restaurant and market Botanica is selling their five-year anniversary tee that's made in collaboration by LA's Lamero Studio. The shirt features a "vegetables in space" design created by bar manager and artist, Ryan Halie Gossett. All profits from the shirts benefit the National Network of Abortion Funds.
Cost: $45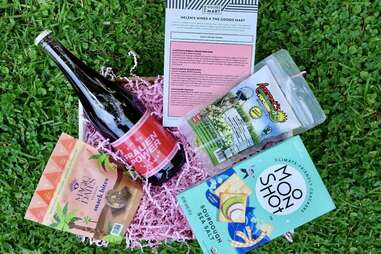 Ongoing
Purchase online
Another one of our favorite women-owned natural wine shops in LA, Helen's Wines teamed up with NYC's The Goods Mart for a summer snack box featuring female-founded brands, including Azziah's Herbal Green Popcorn, Magic Dates Salted Walnut Brownie, Moonshot Sourdough Crackers, and a bottle of natural rosé from women producers, chosen by founder Helen Johannesen and her team, and rotating with each box. Even better, 50% of proceeds from the box will be donated to the Women's Reproductive Right's Assistance Project, the largest national, independent, nonprofit abortion fund providing urgently-needed financial assistance to individuals seeking abortion services or emergency contraception nationwide.
Cost: $75