Depending on the person you're dating, a great date could mean anything from dropping your bank account balance at Melisse to watching a free show at the Satellite, which is why we've put together this list. Just find the personality type of the person you're looking to impress, and boom: success.


Ultra extrovert
Lucha VaVOOM
Address and Info
Downtown
Yes, it's over the top, cheesy, devoid of class, and just plain strange. And that's what's so great about it! The is-it-or-is-it-not-a-parody Lucha VaVOOM, which hits the Mayan in Downtown about once a quarter (including one right around V-Day), is a bizarre combination of lucha libre (Mexican wrestling), drag queen striptease, burlesque dancing, and comedy, with audience interaction encouraged -- in other words, if there's a shy bone in her body, there's a chance taking her here means yours won't also be.
Sorta brainy
Museum of Jurassic Technology
Address and Info
Culver City
This nondescript Culver City "museum" is hidden behind an unassuming, windowless storefront, but is actually a massive collection of bizarro exhibits that make you think: is this a real museum, or a giant hoax? It takes some smarts to "get," so if your date's dopey... don't.
Artsy fartsy
The Artlab
Address and Info
Santa Monica
You want to do something different, but a Meetup feels like a weird place to bring a date. You can still tap your creative side on an artist's budget by taking a class at Santa Monica's Artlab in the iconic Camera Obscura building. Compose poetry, design a sweater, mix a perfume, or make a woodcut. If he's, like, a dude who wears an ascot, he'll be all in.
Foodie
Wheel House Cheese
Address and Info
Culver City
Even if your date spends all his time waxing poetic about palates and "hot new chefs!!," there's a good chance he can't blind-taste the difference between a great pecorino and Parmesan (and what wine to pair with each), which is where these classes come in: the boutique shop will drop knowledge on everything from how the cheeses are made to whether you should also buy a chardonnay or a malbec.
Cheap and athletic
Santa Monica Bike Share (address and info)
Santa Monica
While you're waiting for rollerblades to make a comeback, bike the boardwalk with a rental from one of the zillions of Breeze Bike Share outposts located all over Santa Monica for a $6-an-hour fee. Then ride over to one of the Venice Beach bars and try not to get caught drinking and biking... because that will land you a fat ticket.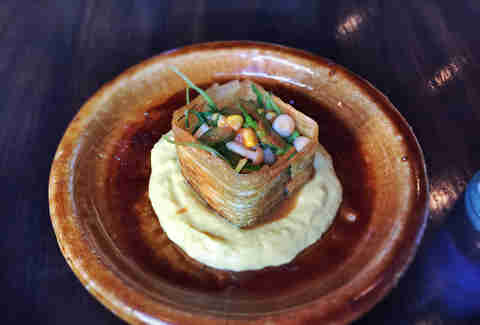 Vegan
Dinner at The Gadarene Swine
Address and Info
Studio City
If it has a heart, she's not having it. Still... vegans need love too. So head over to Phillip Frankland Lee's Gadarene Swine and dine on plant-based dishes that somehow passed muster for even Jonathan Gold and his 101 Best list. He is on this season of Top Chef, so it has that, too.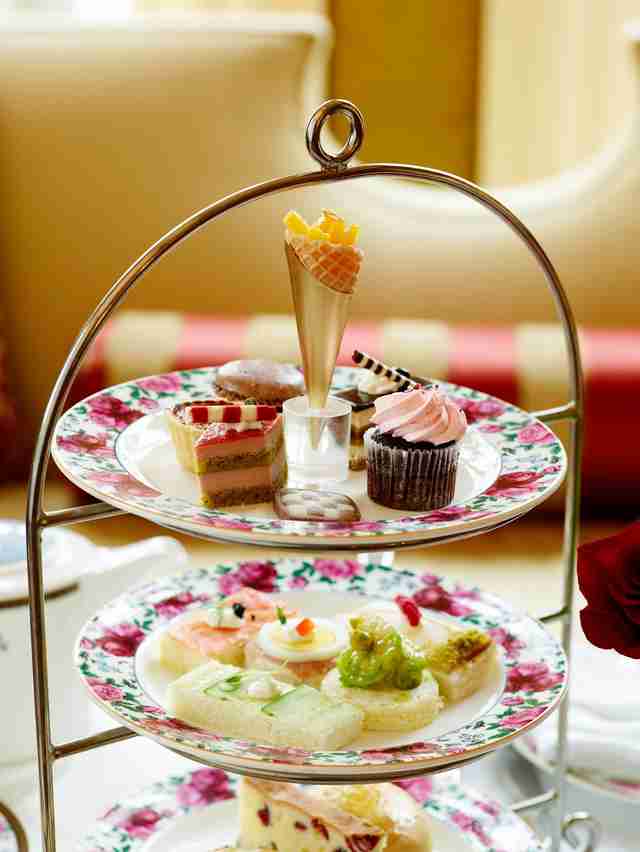 Wannabe socialite
High tea at The Langham
Address and Info
Pasadena
It may be precious, but high tea is also one of those special-occasion dining experiences that makes many women feel beautiful and classy. Show her that you can clean up well and take her to tea (with Champagne, of course) at The Langham. Then stay the night in the hotel and find out if she's a lady in the streets... and a freak in the sheets.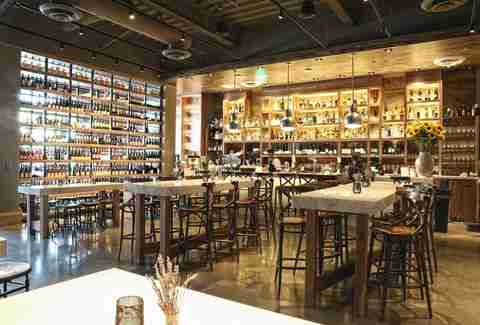 Potential alcoholic
Wally's Beverly Hills
Address and Info
Beverly Hills
When picking up a bottle of wine to bring to a party, you F the supermarket and instead head straight for a specialty store. So why would you dine at a restaurant where you are presented with a generic wine list? Wally's Beverly Hills is a WINE STORE WITH A RESTAURANT BUILT IN, which means it's got over 2,500 bottles of wine, and, if you bring the right person, she'll want to try them all.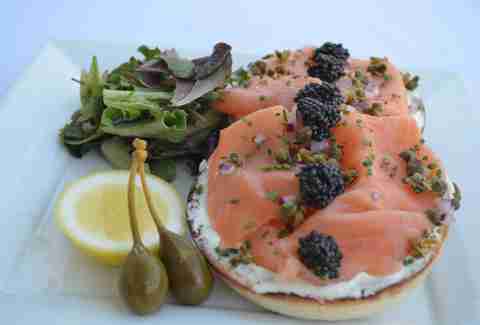 Nonstop Instagrammer
Petrossian
Address and Info
West Hollywood
So, like, if your date's, like, trying to impress like all her social media friends, like, she'll get a ton of likes with photos of caviar. Especially five courses of it. And she can take a selfie with a to-go tin too!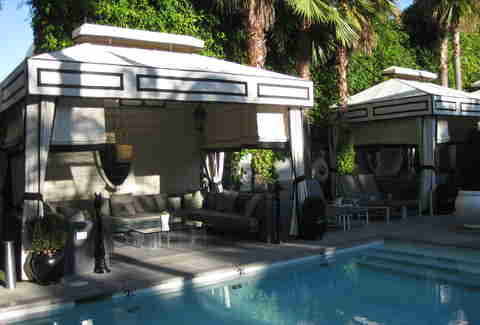 Ultra sexual
Poolside cabana at The Viceroy
Address and Info
Santa Monica
There's something inherently sexy about dining in a poolside cabana: maybe it's the sofas that are begging for you to kick off your shoes and make out, or it could be the super-boozy drinks that force you to walk very carefully around the perimeter of the pool. So, if it's, like, TOTALLY ON, The Viceroy Santa Monica should be on your go-to list for pre-hookup dates. And then, you know, get a room, you guys.
Money-hungry
Mastro's
Address and Info
Beverly Hills
Like Melisse, Mastro's is one of those restaurants that screams, "I have money and I want to spend it!" You are pretty much guaranteed a great steak and a celebrity sighting. And the white-glove service and upstairs piano bar bring elegance that manages to buffer the overt showiness.
Ultra casual
Taste on Melrose
Address and Info
West Hollywood
If she's like: "Yo, T-shirt and jeans only," Taste is comfortable, high quality, and romantic without being in-your-face "I'm trying to impress you." The truffle mac and cheese kind of says it all: elevated, homey, and so good.
Experimental
Grand Central Market
Address and Info
Downtown
You have no idea what she likes to eat. Instead of attempting to guess, go to Grand Central Market and let her have her pick of an overwhelming number of options, from authentic pupusas to grilled fish to burgers. Plus, you can always do some mash-ups to instigate that maybe you'd like to do some mashing up later, if you catch our drift.
Obsessed with their hometown
Goldbely.com (address and info)
Online
Your date is not originally from LA (who is?), and eating dishes from back home makes them feel less lost in this showbiz city. Take your date home by ordering Chicago pizza. No, not Chicago-style pizza. Actual Chicago pizza. Or maybe your date's absolute favorite dish from home is cheesesteak from Philadelphia. Or Maine lobster rolls from Maine, or muffuletta from New Orleans, or cream pie from Boston. Goldbely sources the absolute best from around the country, then delivers it overnight to your door. Seriously thoughtful.
Sign up here for our daily LA email and be the first to get all the food/drink/fun Los Angeles has to offer.

Laurel House is a celebrity dating coach, dating coach at Three Day Rule Matchmaking, and author of Screwing the Rules: The No-Games Guide to Love. You can see her coaching celebrities on Famously Single on E! in May. Follow her on Twitter: @DatingLaurel.