The Differences Between Living in LA and NYC
After living in the Big Apple for a decade, I jumped coasts for Los Angeles a few years ago. Considering the two cities are longtime rivals, it takes several years for a New Yorker to fully acclimate in the City of Angels, and vice versa, thanks to differences that really need to be illustrated to be understood. Here are the major differences of living in both NYC and Los Angeles.
Dating
Either way, that dude's definitely getting a swipe left... right?
Drugs
Yeah, but it's medicinal, so it's OK!
Fitness
Missing from this drawing: Runyon Canyon.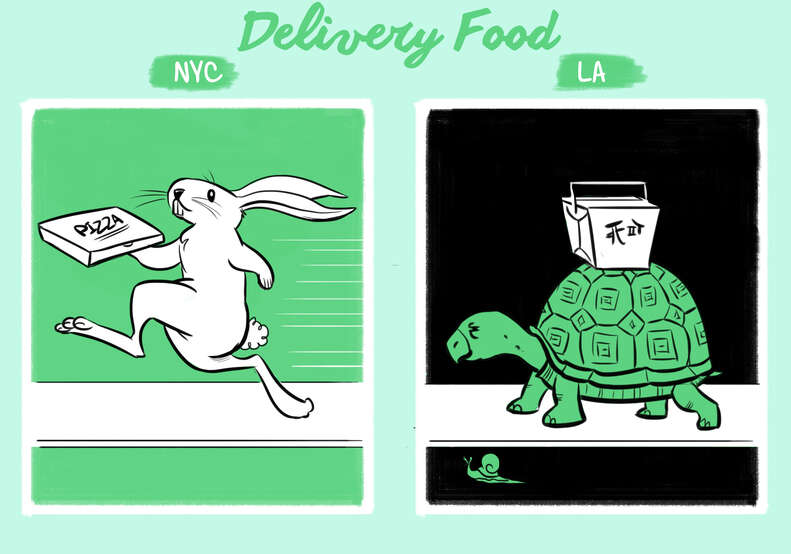 Delivery Food
Which is why UberEATS is so, so, so great.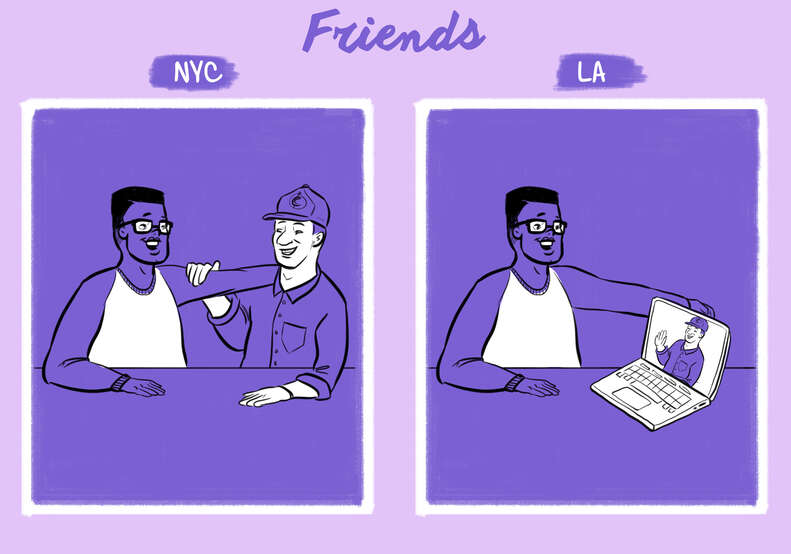 Friends
Yeah, I'm not driving all the way across town to chat when FaceTime can handle it, sorry.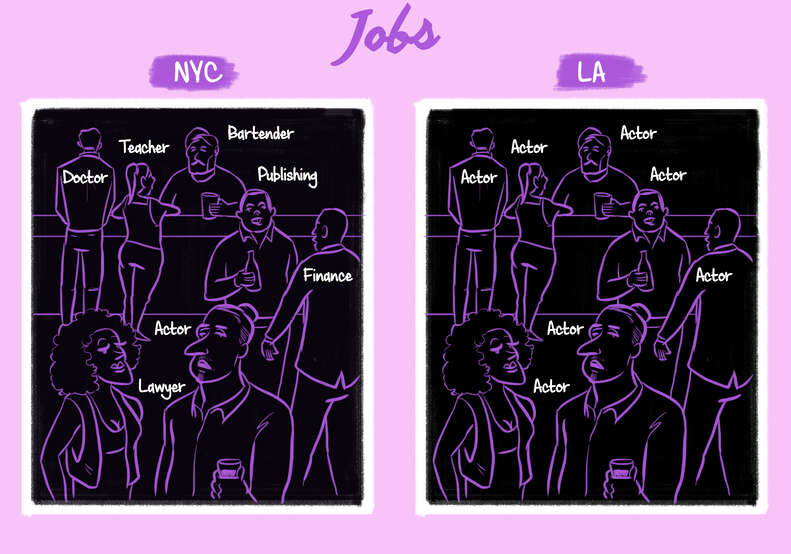 Jobs
Literally, bars here accept headshots instead of resumes. For clients AND servers.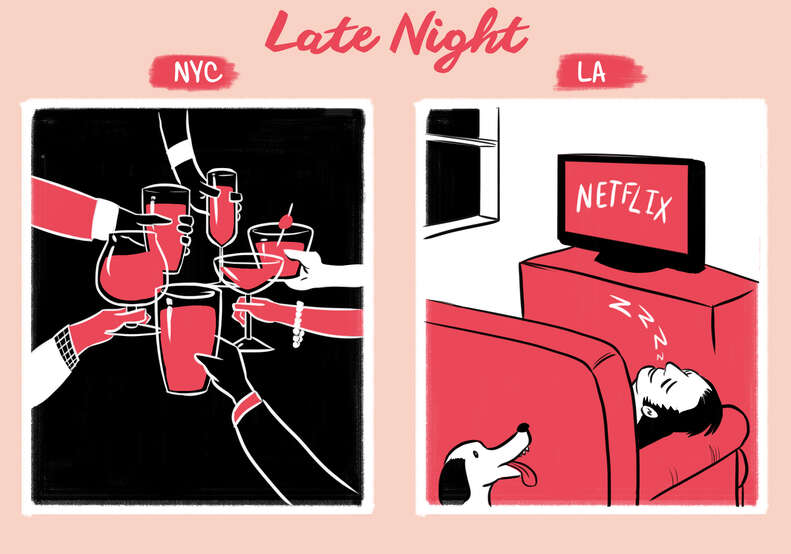 Late Night
1:30am last call? WTAF.
Living
Duplexes > "Studio"
Late-Night Food
But those tacos? Primo.
Rush Hour
At least when I sing along here, no one cares.
Surfing
Make sure you wear a wetsuit.
Weather
Seriously, last week it was like 80 degrees. In February.
Sign up here for our daily LA email and be the first to get all the food/drink/fun Los Angeles has to offer.
Jimmy Im has traveled to 115 countries in 10 years. He writes about it. Sometimes. Instagram: jimmyim, Twitter: dieselmad, Snapchat: dieselmad.