Famous hip-hop artists know their way around LA, and not just because they might find themselves in close proximity to Suge Knight and need escape options. Ball out like your favorite emcee with this list of local activities pulled exclusively from rap lyrics.
 
"Finest Hour" by Jay Rock ft. Rick Ross
"When I'm in LA we meet at Crustacean." 
Rozay famously has a thing for crab meat(s), so why wouldn't he pull the Maybach up at this swanky house of shelled scavengers whenever he's on the west side? After all, it's a much more tasteful way for a gangster to break legs and bust asses.
 
"Regulate" by Warren G ft. Nate Dogg
"I got a car full of girls and it's going real swell / The next stop is the Eastside Motel!"
If for some reason you're with a group of ladies who are cool with lodging accommodations in Long Beach, show that you can make the best questionable decision possible and choose Days Inn City Center.
"Nothing Like L.A." by Ice Cube
"You don't go Hollywood when you from Hollywood / Let's go to the hood and f*ck with the haters / Then to the Staples Center and hang with the Lakers."
Um, thanks Cube, but at this point even Kobe would say it's OK to leave him in the hood until the game's over.
"All My Life" by Freeway
"We can blaze thirty L's once I get off the plane / And go shoot past Roscoe's for chicken and waffles…"
Judging by the size of Free's beltline (the one under his torso), it's not hard to imagine him going 30 for 30 and ordering a plate of Roscoe's for every L that got blazed.
"All Around the World" by Jay-Z
"Ballin' out in Bali when it's gorgeous out in Cali / Brunchin' at the Four Seasons, off the heezy!"
Beyonce's bae ain't lyin'.There's no shortage of good brunching going down at FS on Sunday, with 10 food stations slinging waffles, omelettes, sushi, house-made donuts, customizable Bloody Marys, and more. 
 
"Money Trees" by Kendrick Lamar
"That Louis Burger never be the same…"
Well, it'll definitely never be the same as Four Seasons brunch, but K-Dot would probably say Louis' avocado-topped patties are well worth the ride through Compton.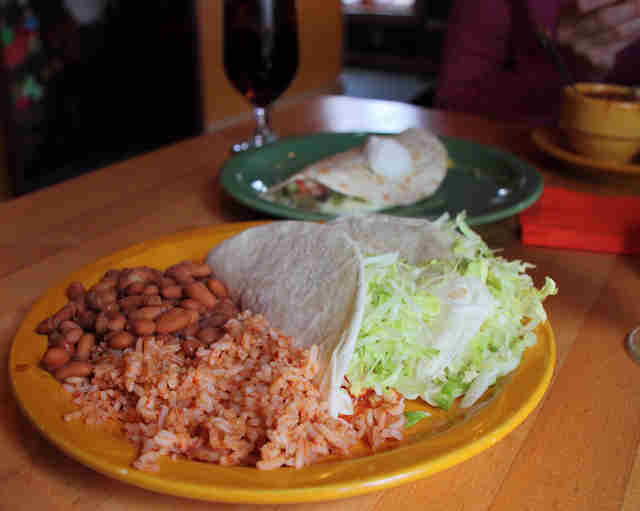 "I Left My Wallet in El Segundo" by A Tribe Called Quest (Q-Tip)
"El Segundo, he said, my name is Pedro / If you need directions, I'll tell you pronto / Needed civilization, some sort of reservation / He said a mile south there's a fast food station…"
Do find and patronize one of the many El Se's taquerias that are not Chipotles? Don't leave your wallet.
 
"To Live & Die in L.A." by 2Pac
"Remember KDAY? / Weekends, Crenshaw, MLK?"
Back in the '80s, KDAY was the first radio station in the world with an all-hip-hop format, and it had a talent roster that included N.W.A. members (Dr. Dre and DJ Yella). It even had a morning show with George Carlin back in the '60s.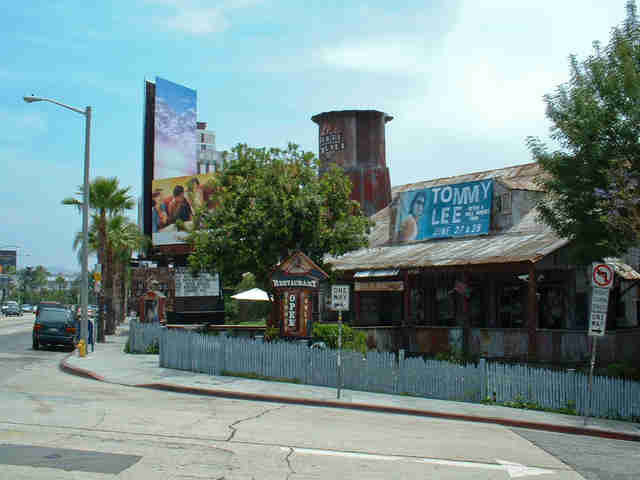 "Going Back to Cali" by The Notorious B.I.G.
"Recognize a real Don when you see one / Sippin' on booze in the House of Blues."
Though the spot's now closed, you can always roll down the Blvd and pour one out for Big Poppa at the corner of Sunset and Olive.
 
"Cali Sunshine" by The Game
"I'm in my drop top Phantom, down Wilshire Boulevard / We can't find Biggie's killers so we gave Puffy a star…"
Game must have known the decision to immortalize Diddy on the Hollywood Walk of Fame needed explanation, especially since we see what he's done to countless stars' careers in his day (Total, 112, Ma$e, Black Rob, Jodeci, Da Band, etc.).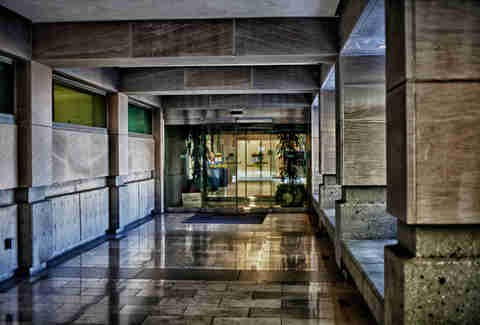 "Through the Wire" by Kanye West
"Trying to be a millionaire / How I use two lifelines? / In the same hospital where Biggie Smalls died…"
We know that's Cedars-Sinai, unfortunately, but back to this "lifelines" question... Beck and the rest of us would say Yeezy used those by always trying to talk shit on the Grammy stage anytime somebody beats Beyonce for a trophy. You know who'd have been way more hospitable? Biggie!
Sign up here for our daily LA email and be the first to get all the food/drink/fun Los Angeles has to offer.
     
Mike Jordan, Thrillist ATL's founding editor, is the Eazy-E of Atlanta, and lives in East Point just because that's where OutKast and Goodie Mob talked about on their albums. He's also famously @michaelbjordan on Twitter, so yeah, he's drowning in Creed tweets right now.