Kentucky's Most Beautiful Places Will Help You Survive Post-Election Stress
Election Season 2016 was stressful. So stressful, in fact, that we forgot exactly how lucky we are to live in Kentucky. Our state is more than Louisville, Lexington, and some nebulous stretch of literal blue grass in between. Use this weekend to go explore the state's hidden or little-known gorgeousness, and relax while you're doing it. You deserve it.
Cave City
Don't let Cave City's dinosaur-decked exit on the interstate fly by. Take it, and explore Dinosaur World, where you can wander through a forest full of wildly painted dinosaur statues, Mammoth Cave National Park, where you should definitely go spelunking, and Funtown Mountain, a kitschy Wild West-themed attraction. There are various other charming roadside attractions in Cave City -- don't be afraid to take the back roads to discover a few!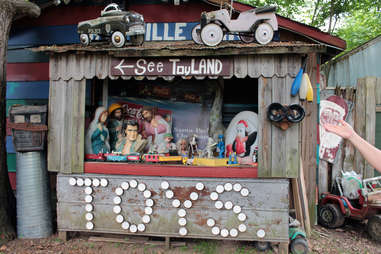 Calvert City
It's a strange kind of beauty, but beauty nonetheless. This Gulf gas station, diner, and store is a tribute to the tacky roadside attractions of yore. The punny exhibits (like "The King Is Born" with Elvis in the midst of a plastic nativity) are "junk art" according to owner Keith Holt. The Toyland building is crammed with thousands of toys, several model trains, and tons of pop culture paraphernalia.
Pleasant Hill
The Shakers were a religious group branching from the Quakers who lived a celibate communal lifestyle in Shaker villages. The Pleasant Hill Shaker Village has been largely preserved and restored, so a visit provides an interesting look into historical Shaker life -- plus it's a beautiful sprawling property with lots of gorgeous historical buildings.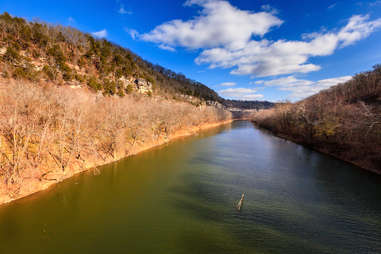 Kentucky River
This series of cliffs, gorges, caves, and rocky outcroppings along the corridors of the Kentucky River are best viewed from the river itself. Rent a kayak or a canoe to explore during the late fall, when the forests are colorful but not quite as lush -- the geological wonders are more visible without summer's flora and fauna.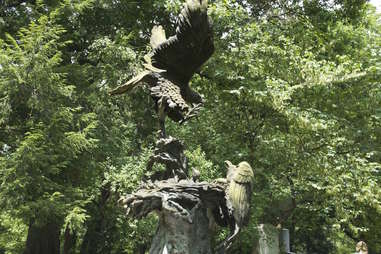 Cave Hill
Lots of famous people are buried in Cave Hill Cemetery (including Harland Sanders, of Kentucky Fried Chicken fame!) but the cemetery itself is worth a visit purely for aesthetic reasons. Cave Hill's cultivated beauty harkens back to a time when walks through cemeteries were considered romantic.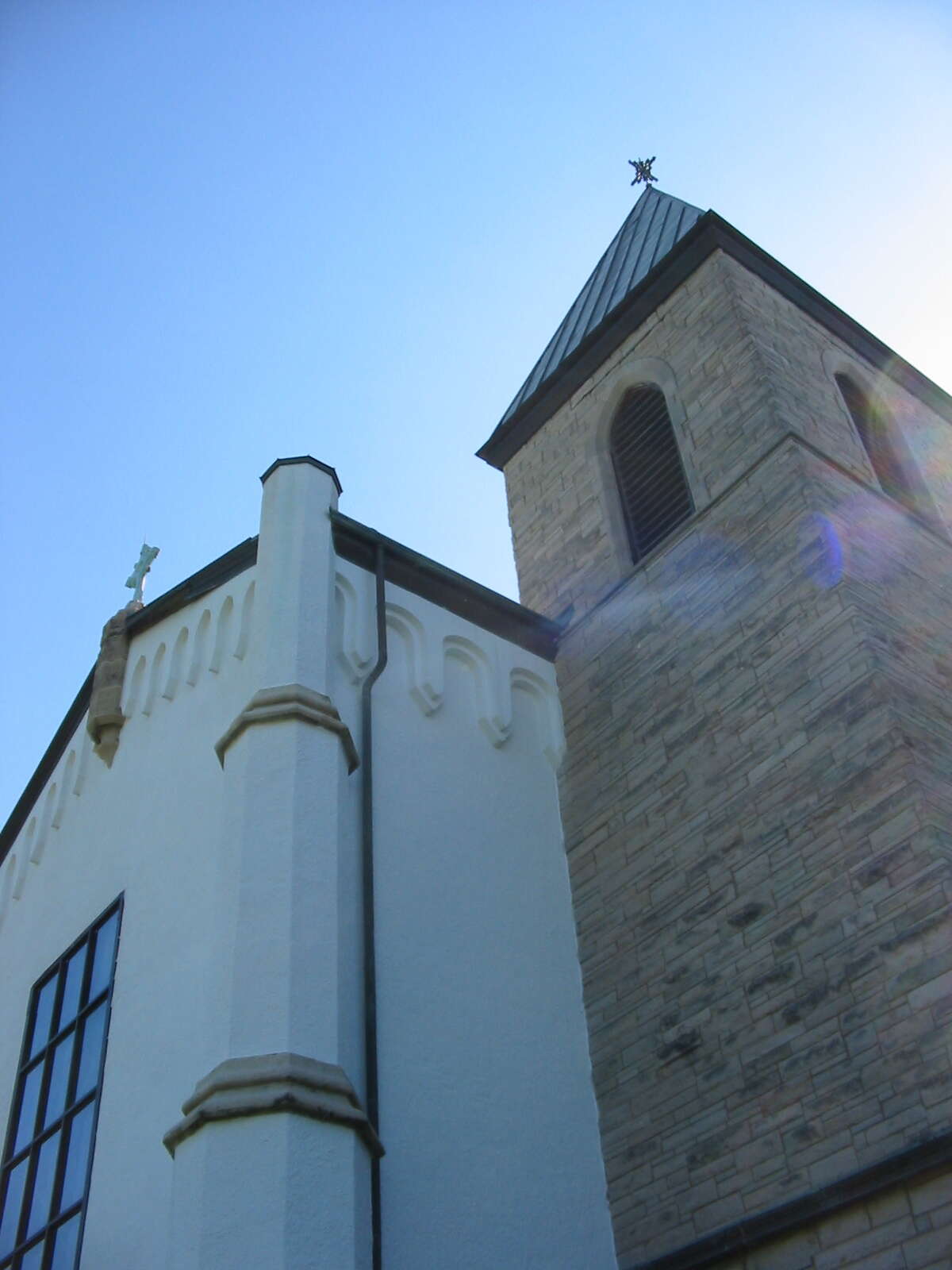 Bardstown
This monastery near Bardstown is a part of the Order of Cistercians of the Strict Observance. At the Abbey, Trappist monks live a quiet life making handmade cheese, fruitcake, and bourbon fudge. Visitors are welcome and given information about monastic life and the chance to purchase the aforementioned cheese, fruitcake, and fudge. The West side of the property is open for wandering.
Bardstown
Oh, the sun shines bright on this state park, where you can learn about the guy who wrote "My Old Kentucky Home" by watching a performance of "The Stephen Foster Story" and touring the actual inspiration for the song: Federal Hill mansion.
Trigg County
Land Between the Lakes is a peninsula between Kentucky and Tennessee. Hunting, fishing, horseback riding, biking, hiking, and camping are all encouraged Land Between the Lakes activities, but it's mostly about observing the natural beauty all around you. You can also check out a field of bison and elk!
Clermont
If cute singing cartoon animals were a reality they'd probably live in Bernheim Forest. Not only is Bernheim incredibly beautiful year-round and open for family exploration, the staff at the forest also holds interesting and educational events like SONICBernheim, where they pair a site-specific lecture and a musical performance to explore the relationship between music and nature.
Munfordville
Can't make it to the real deal? Go to Munfordville, Kentucky and explore the curious giant rock collections of Chester Fryer, including a replica of Stonehenge.
Keenland Race Track
Lexington
Keeneland is green and gorgeous -- spring and fall meets are held there, but even if you're not remotely interested in horse racing (what kind of Kentuckian are you?) it's worth a visit and a tour of the verdant grounds.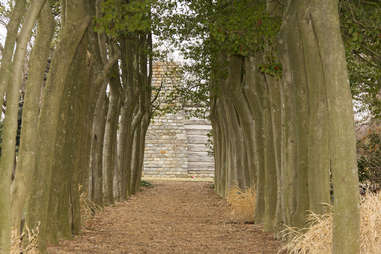 Crestwood
This facility close to Louisville has an actual stone castle and lots of lush gardens. The Yew Dell arboretum has acres of unusual trees, and the greenhouses and nurseries give visitors a behind-the-seeds glance at the green goodness.
Sign up here for our daily Louisville email and be the first to get all the food/drink/fun in town.
Elizabeth Grace is a Louisville writer and editor who can't get enough of teeny-tiny Stonehenges. Follow her on Twitter at @LouisvilleNoms.