You've seen the billboards and the stickers, but what does "Keep Louisville Weird" really mean? Every time you choose to spend your dollars locally, you're helping preserve what's unique and interesting about our city. Every city has big chain stores, but these local businesses are all ours. So, skip the trip to the mall and support an indie biz this year instead. Here are just a few that stand out and deserve some much-needed attention from your wallet.
Portland
Get a CSA (Community Supported Agriculture) box with a good cause behind it. Louisville Grows was first put on our radar by Chef Laura Rountree. Louisville Grows worked with Gate of Hope Ministries International to start the Hope Community Garden. Your weekly delivery of veggies in your CSA box from Hope Gardens come fresh from the garden plots of resettled refugees and New American families.
Downtown
Direct out-of-town guests to Hotel Louisville. Hotel Louisville -- owned by Wayside Christian Mission -- operates as both a hotel and a homeless shelter -- guests and residents occupy different floors. Residents of the shelter run the hotel gaining valuable skills they can carry into the next phase of their life. Hotel Louisville is conveniently located Downtown.
Frankfort Ave/4th St
Block Party Handmade is an "artist run community co-op." That means local artists act as mini-shopkeepers at Block Party's two locations around town. A purple Prince night light from their boutique was one of the most envied gifts at a White Elephant gift party I attended in December. In addition to supporting local artists, Block Party also hosts a few events throughout the year to benefit local charities.
Jeffersontown/St. Matthews
Since June 2016, Momma's Mustard, Pickles & BBQ donated $136,034 to local charities. How'd they do it? On every receipt diners vote to donate 1% of their bill and Momma's matches their donation with 1% of their own. Go on in and get yourself a plate of their Kansas City-style ribs and then cast your vote to support the Special Olympics of Kentucky, Home of the Innocents, the Louisville Sierra Club, Olmsted Parks Conservancy, Dare to Care, or the Healing Place.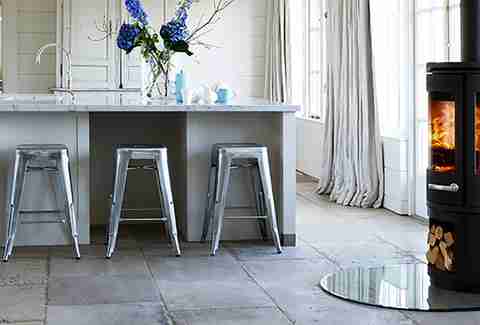 NuLu
Don't want to drive two hours to Cincy to pick up mass-produced home decor and furniture? Honest Home -- a retail space and showroom by Brooklyn transplant Sandra Perry -- can help you upgrade your home without downgrading the environment. Whether you want to do a full-on kitchen makeover or you just need a few candles and other bits of decor for your place, you can find it at Honest Home. They've taken all the endless Google searches out of trying to sustainably source your life.
You've probably heard that getting a dog from a shelter is better than buying a dog from a puppy mill, so why not turn to Saving Sunny for your new best friend? Saving Sunny has a soft spot for pit bulls, but they offer support to all dog breeds and dog owners. You can volunteer to adopt a dog, foster a dog, or donate to their cause on their website. Your funds (or time) will go toward collecting and dispensing dog food, spay/neutering services, some vet care, and counseling and support.
The Highlands
Not down to sign up for one of those meal delivery company's spamming your inbox? Healthy Eating Meal Prep is a local service that takes the struggle out of feeding yourself healthy meals during the week. Instead of cruising into the nearest drive-thru line, swing by their new location on Bardstown Rd. Their website makes it easy for you to order your meals online and shows their rotating menu of dishes.
502 Fit Pass is for those folks that find it difficult to stick to a steady workout routine. Your monthly pass unlocks the door to more than 40 local fitness locations around the city. That's right, you can get your yoga on on Monday and do a little kickboxing on Wednesday, and then close out the week with some CrossFit. And you won't have to deal with any of the meatheads and hard-sell tactics the national gyms are known for.
Kishya Hayden is the one-woman force behind Naturally Me 502. Her all-natural product line will have your skin singing out in praise. And fellas, she's here to keep your beards looking fleeky. Her beard balm is "made with natural butters such as Shea and mango, in combination with natural oils such as Moroccan Argan and sweet almond." You can catch her running all over town personally delivering product to customers or catch her at one of her pop-up shops.
Sign up here for our daily Indianapolis email and be the first to get all the food/drink/fun in town.