The leaves are turning and the air is feeling a bit more crisp. Fall is a great time in Louisville. Whiskeys seem to taste a little better, bars feel a bit more cozy, and pumpkin spice becomes an inescapable specter of the season.
Still, this is no time to start your hibernation as the fun times in Louisville are just getting started. Whether it's a raucous street party in NuLu or a two-day bourbon fest on the river, there's no shortage of activities to keep you busy. Here are the best events happening this autumn in Louisville.
SEPTEMBER
Recommended Video
Meat Flowers Are Here to Give You The Best Valentine's Day
September 22-23
Champions Park
The name, Bourbon and Beyond, says it all about this annual event -- this unique festival blends Kentucky's favorite liquid with music from a diverse array of acts, ranging from Sting and Robert Plant to JJ Gray and Mofro.
Cost: $80-$215
September 26
Waterfront Park
The free monthly concert on the Great Lawn, WFPK's Waterfront Wednesday, wraps up its 2018 run with Car Seat Headrest, the Artisanals, and Love Jones. There will be food and drink available, naturally.
Cost: Free
September 28-30
Champions Park
Louder Than Life has quickly become a local tradition each autumn, drawing crowds who like it really, really damn loud -- especially with bands like Five Finger Death Punch, Gwar, and Pop Evil.
Cost: $130 - $225
September 29
East Market Street
The NuLu Fest returns this year with plenty of local businesses showing off their wares, plus food, drinks, and live music. This family-friendly, free event, located in one of Louisville's fastest-growing neighborhoods, is now in its 10th year so they know how to throw a good party.
Cost: Free
OCTOBER
October 5-7
St. James Court
A long-lasting Louisville tradition, the St. James Court Art Show is a juried fine arts and crafts show that draws hundreds of artists from all over the United States each autumn. Bring the entire family and enjoy food and drink, live performances, and much more. It's true that it's not autumn in Louisville until the St. James Art Fair comes around.
Cost: Free
October 6
Waterfront Park
Gather with hundreds of others for the annual Louisville AIDS Walk to benefit the Kentuckiana AIDS Alliance -- and your dog is welcome to join you. After the walk, you can dine at food trucks and the kids can have fun with special attractions just for them.
Cost: Free
October 6-14
Downtown New Albany
The Harvest Homecoming festival takes place every October in nearby New Albany, Ind., just a hop, skip, and a tumble from Downtown Louisville. Bring the entire family (or your pals) for a week-long (and then some) celebration with events, music, booths, food, and more.
Cost: Free
October 12-13
Douglass Loop
The Belknap Fall Festival returns to the Highlands for its 24th year, bringing with it the usual fun: local artists, food and drink, family activities, music, etc. The Highlands are always a blast, but this street fest definitely ramps it up a notch.
Cost: Free
October 12-13
Garvin Gate neighborhood
The Garvin Gate Blues Festival is a tradition in the small south end neighborhood, featuring two nights of live blues, from local to national. Check out acts like One Shot Johnny, Anson Funderburgh, and Danielle Nicole while you sip a bourbon and chill out.
Cost: Free
October 12-13
St. Michael Orthodox Church
Seriously, get a little taste of everything at the annual Taste of St. Michael, featuring food, music, and art from a variety of cultures. It's family friendly and be sure to bring your dancing shoes and your appetite.
Cost: Free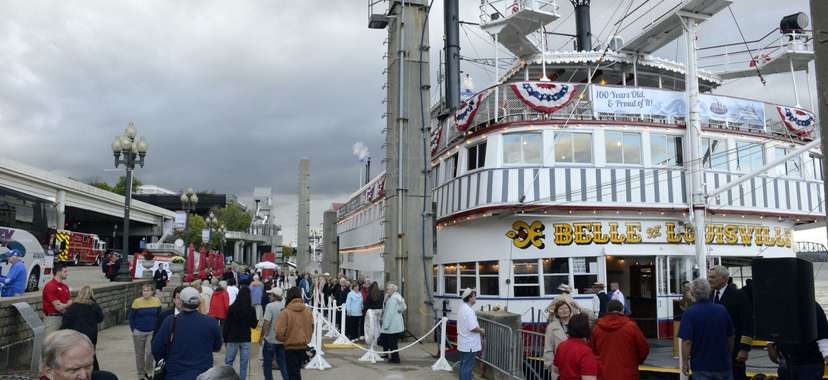 October 14-19
Waterfront Park
The Centennial Festival of Riverboats is a six-day celebration of Louisville's steamboat tradition, complete with river cruises, art, food and drink, and music. Should be a great time… unless you're afraid of water.
Cost: Free
October 30-November 15
Kentucky Fair & Exposition Center
Louisville once again welcomes the North American International Livestock Exposition, the largest all-breed livestock expo in the world. Can you say HELL YEAH!? It comes hand-in-hand with the North American Championship Rodeo (read: rodeo clowns) to make for two weeks of down-on-the-farm fun for everyone.
Cost: $9-$28
NOVEMBER
November 2-3
Churchill Downs
The annual Breeders Cup Championship comes to Churchill Downs for 2018, culminating the Thoroughbred racing schedule with its championship tradition that began in 1984. Expect big fun and big crowds at the historic track, with plenty of fun for everyone. Be sure to wear your favorite hat.
Cost: $20 and up
November 9
Main Street
The Louisville Veterans Day Parade is the city's annual tribute to those who served, a family-friendly parade featuring more than 70 participants. American flags are welcome.
Cost: Free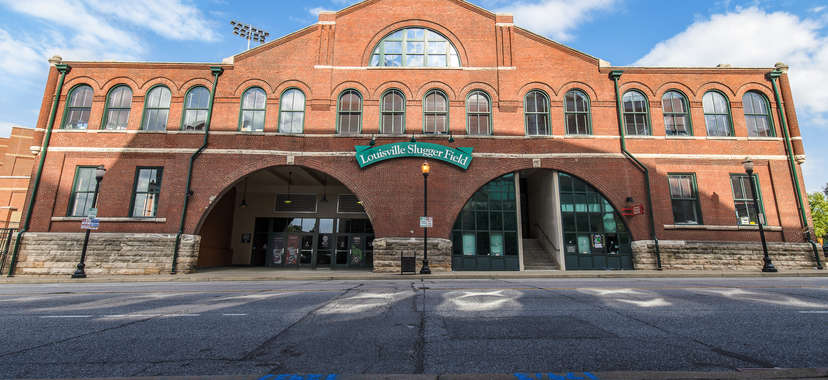 November 9-11
Slugger Field
These days, Christmas just keeps starting earlier and earlier amiright?! We can all blame the department stores (and capitalism). Anyways, not to be outdone, the annual Festival of Trees & Lights takes place in early November, featuring hundreds of decorated trees, wreaths and other Christmas paraphernalia. The family-oriented event, which is fun for kids of all ages, is a fundraiser for Norton Children's Hospital.
Cost: $25/family and up
November 17-December 31
Louisville Mega Cavern
Imagine about 3 million Christmas lights, more than a mile's worth, in an underground cavern beneath the Louisville Zoo that you can drive your car through.That's the annual Lights Under Louisville, a local mainstay that has been ballyhooed as the nation's largest Christmas lights display and a destination for Louisvillians and beyond. Kids love this stuff. You'll love this stuff. Hell, even your cousin Tevin will love this stuff.
Cost: $27 per car
November 21-December 23
Actors Theatre
It's a Louisville tradition that Actors Theatre stages the Dickens classic A Christmas Carol each November and December. Take a journey into the world of Ebenezer Scrooge and follow him as his mind and heart transform on Christmas Eve.
Cost: $40 and up
DECEMBER
December 1
Farnsley-Moreman Landing
The Old-Fashioned Family Holiday Festival (whatta name!) returns this year to the Farnsley-Moreman House (built in 1837), complete with historical decorations and events, along with an appearance by Santa Claus, who will arrive in a horse-drawn carriage (apparently, flying reindeer weren't invented until later).
Cost: Free
Sign up here for our daily Louisville email and be the first to get all the food/drink/fun in town.