It's going to be a scorcher this summer because, hey, it's Louisville. Sure, it may "only" get to 90 degrees or so, but the humidity and air quality are going to make it feel like you're dream-walking in a hot bath. It's just something you get used to when you're a Louisvillian.
Fortunately, there's plenty to do, both indoor and out, and we've collected the best of the best local events to help make your summer memorable -- including plenty of options you can enjoy on a tight budget. So put on sunscreen, pack extra water, and saddle up for some summer fun.
June 14 - June 15
Big Four Lawn
Louisville celebrates diversity every summer with the Pride Festival, beginning on Friday with the Pride Parade. From there, it's fun in the sun with two stages of live music, food and beverage vendors, drag shows and more. The First Ladies of Disco and others perform Friday night, with Daya headlining on Saturday. And don't forget the Mister and Miss Kentuckiana Pride competition.
Cost: $10 general admission
June 15
Waterfront Park
Jeezy, Tank, Brandy, Mystikal and more descend upon the banks of the Ohio River this year for Louisville Funk Fest. This family-friendly event will feature food and beverages vendors, all the funk you can handle and more.
Cost: $45 general admission, free for kids 5 and under
 
June 21
Louisville Water Tower Park
From Toranzo Cannon to Lil' Ed & the Blues Imperials, the Louisville Water Tower will be rocking when this annual festival returns. Lose yourself in the New Orleans and Memphis-style blues tunes and find your way to untold amounts of barbecue -- just follow the pit smoke. There's also an exclusive brew-tasting area where you can sample craft beers.
Cost: $10
June 22
Waterfront Park
It's not just any beer festival -- this one is all Kentucky, all the time. Dozens of breweries from around the state come together on the waterfront to present beers for tasting that attendees can't buy in stores. In addition, some 40 breweries worked with Kentucky-based New Riff Distillery to create their own barrel-aged brews, which will be tapped in shifts. In other words, you may want to hire a ride for this event.
Cost: $50 general admission
June 26
Waterfront Park
The final Wednesday of every month is when Louisvillians come from all over to gather at the waterfront for an evening of free live music. Food and drink vendors abound, and on the last Wednesday in June, hear tunes by Ele, Erik Wennerstrom of Heartless Bastards and Jukebox the Ghost with the Louisville Civic Orchestra.
Cost: Free
June 29
Riverview Park
Rising country music star Stephanie Quayle headlines this year's Riverview Independence Festival. Shane Dawson also will perform, and there will be plenty of family fun, featuring the Riverview Splash Park, a climbing wall, music education and the Squallis Puppeteers. The climax is the fireworks display, at 10pm.
Cost: Free
June 29
Gaslight Pavilion
Just east of Louisville lies the quaint town of Jeffersontown, which throws one heck of a beer party. For the fifth year, the J-Town Craft Beer Fest will bring the best beers (local and otherwise) to the heart of downtown. With more than 50 breweries, food trucks, live music and plenty more, it's a fine option for a Saturday afternoon.
Cost: $45
July 3
Peterson Dumesnil House
Row after row of arts and craft vendors await at this annual neighborhood festival held in a park-like setting at a historic Crescent Hill home. Bring the whole family to check some of the city's most innovative artists, plus a children's area, an antique car show, a cake wheel, silent auction and a historical display. Food and drink will be available as well.
Cost: Free
July 4
This is not your ordinary fireworks display for July 4, kids. Bring the whole crew for musical entertainment, family activities, an installation of 15,000 U.S. flags, festival cuisine, and a Zambelli fireworks display from a barge on the Ohio River. The youngsters can play in the Catfish Louie Kids Area, while the adults relax in the beer garden.
Cost: Free
July 5 - July 7
Breslin Park
Seven years in, this all-local music festival, which serves as sort of an appetizer for the popular Forecastle Fest, is still going strong, bringing music from all genres, plus art, food trucks and craft beer. It's three full days of live music for those on a budget (you can get a three-day pass for 10 bucks, and festival t-shirts are just $5 each). Proceeds are donated to local music charities.
Cost: $7 per day
July 12 - July 13
Once again, Louisville becomes the epicenter of all things Lebowski. The festival features live local music, a live tribute to the soundtrack, a screening of the film, a bowling party, special guests and a whole lot of guys walking around dressed up like The Dude. Go ahead, do it – the Dude won't mind.
Cost: $25 and up
July 12 - July 14
Great Lawn
One of Louisville's most anticipated annual events, Forecastle Festival returns with another great lineup of music at the waterfront. The Killers, the Avett Brothers, Nelly and dozens of other acts will take to the stage this year. As usual, there will be plenty of food and beverages (including bourbon, because Louisville) and all the fun you can handle. Tickets sell out quickly for this event, which Rolling Stone has called "one of the coolest festivals in America," so don't sleep on this one.
Cost: Tickets start at $164.50 per day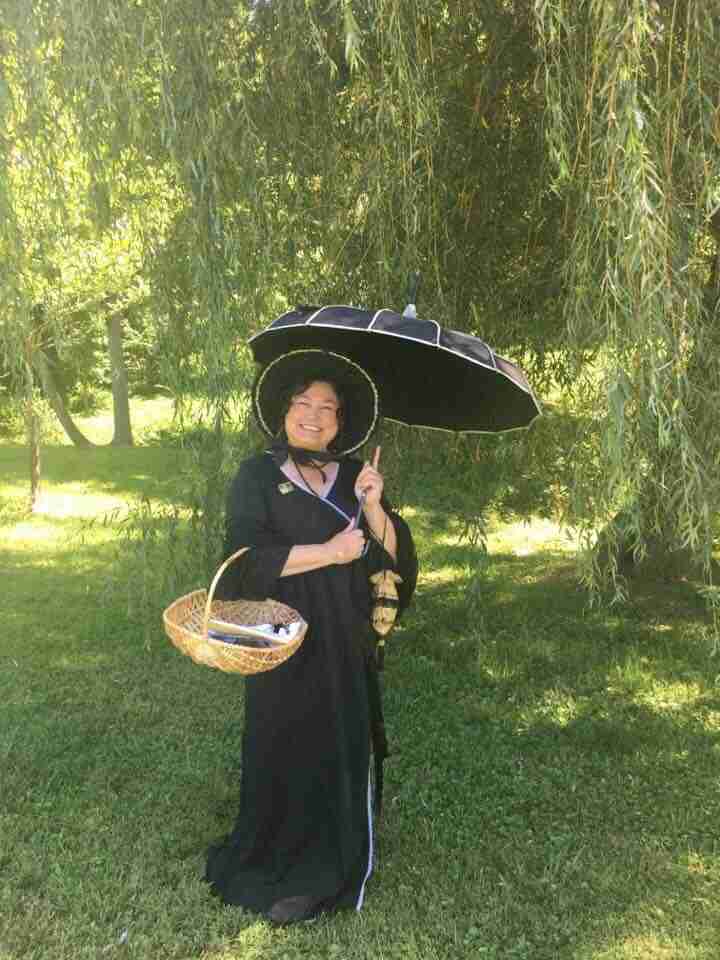 July 12 - July 14
Locust Grove
Now in its 11th year, the largest Jane Austen festival in North America takes place in Louisville, on the grounds of an 18th century farmhouse. You'll get presentations by featured speakers, Regency-era demonstrations, workshops to sharpen your knowledge, and a four-course afternoon tea. There also will be vendors for shopping, just like in the old country.
Cost: $15
July 31
Big Four Lawn
The final Wednesday of every month is when Louisvillians come from all over to gather at the waterfront for an evening of free live music. Food and drink vendors abound, and the last Wednesday in July will feature Dave Ernst and the Early Favorites, Haley Heynderickx and the War and Treaty.
Cost: Free
August 3
Frankfort Avenue
Now in its seventh year, this festival, which takes over Frankfort Avenue between Bauer Avenue and Lexington Road, is like an all-day block party on steroids. Live music all day will keep you entertained, and the bevy of booths highlights local businesses. Of course, there's food, beer, cocktails and lots of fun for the kids. Best of all? It's free.
Cost: Free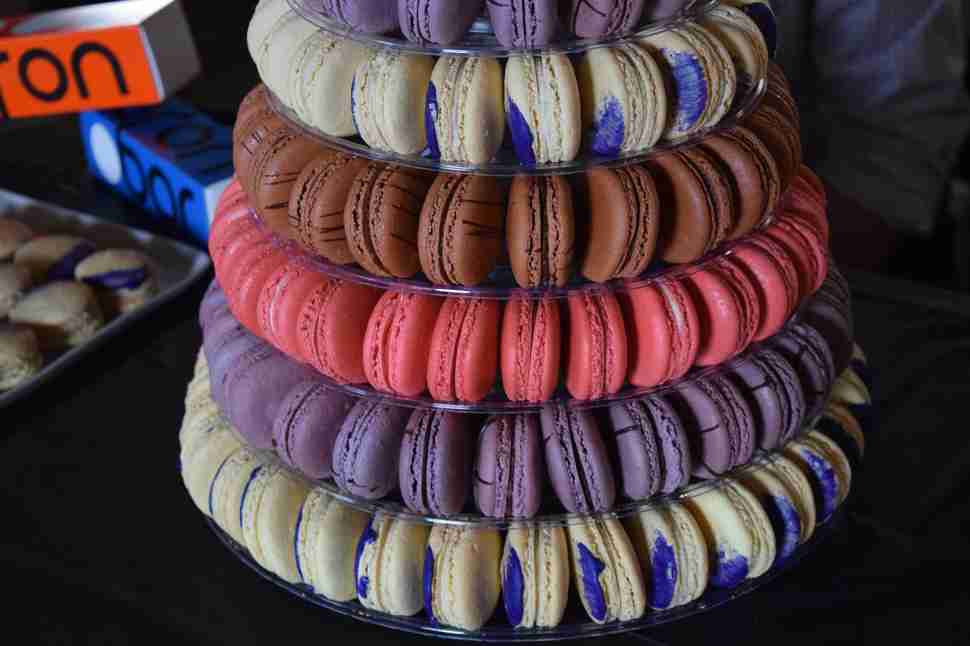 August 3
Mellwood Art and Entertainment Center
Doesn't the name "Chocolate Fest" say it all? Yeah, it's chocolate as far as the eye can see, with local restaurants and caterers coming together with their own chocolate-based dishes, from main-course items to desserts to cocktails. A ticket gets you all the samples you can stand, plus drink tickets, live entertainment and more. And the proceeds benefit Kentuckiana AIDS Alliance.
Cost: $45
August 17
Waterfront Park
Who doesn't like water lanterns? Get ready to see hundreds, possibly thousands, at once. Lanterns begin launching at sunset and continue until everyone is done and the Ohio River is lit up. Price of admission gets you your own floating lantern, plus a commemorative bag and more. Light 'em up!
Cost: $25 adults, kids under 7 free
August 28
Big Four Lawn
The final Wednesday of every month is when Louisvillians come from all over to gather at the waterfront for an evening of free live music. Food and drink vendors abound, and the last Wednesday in August has Devon Gilfillian as well as C2 and the Brothers Reed coming to the river's edge.
Cost: Free
August 31 - September 3
The Belvedere
It's your chance to be a world traveler without pesky details like passports, air fare and customs inspections -- yes, it's WorldFest, now in its 17th year. It's a celebration of world culture with food, music, dance, art and education from pretty much anywhere you can imagine. Vendors and special presentations abound, and be sure to come hungry and with an open mind.
Cost: Free
August 31 - September 2
Kentucky Fair & Exposition Center
A Labor Day weekend tradition continues with the Stewart Flea Market. Hundreds of vendors and two halls, plus a special antiques and collectibles area, means you can shop 'til you drop all day. Find everything from furniture to crafts to clothing to sports cards. Along the way, stop off at the concession stand for a hot dog and a soda. Heck, you can even get draft beer. Bring the kids, as all are welcome at this family-friendly gig.
Cost: Free with paid parking
September 1
Louisville Water Tower
Two days, six bands playing all the songs you love both new and old, plus bourbon, barbecue and carnival food. What could be better? So, bring your crew, rock to the tunes, gobble some smoked meat and party like… well, like it's Labor Day weekend.
Cost: $10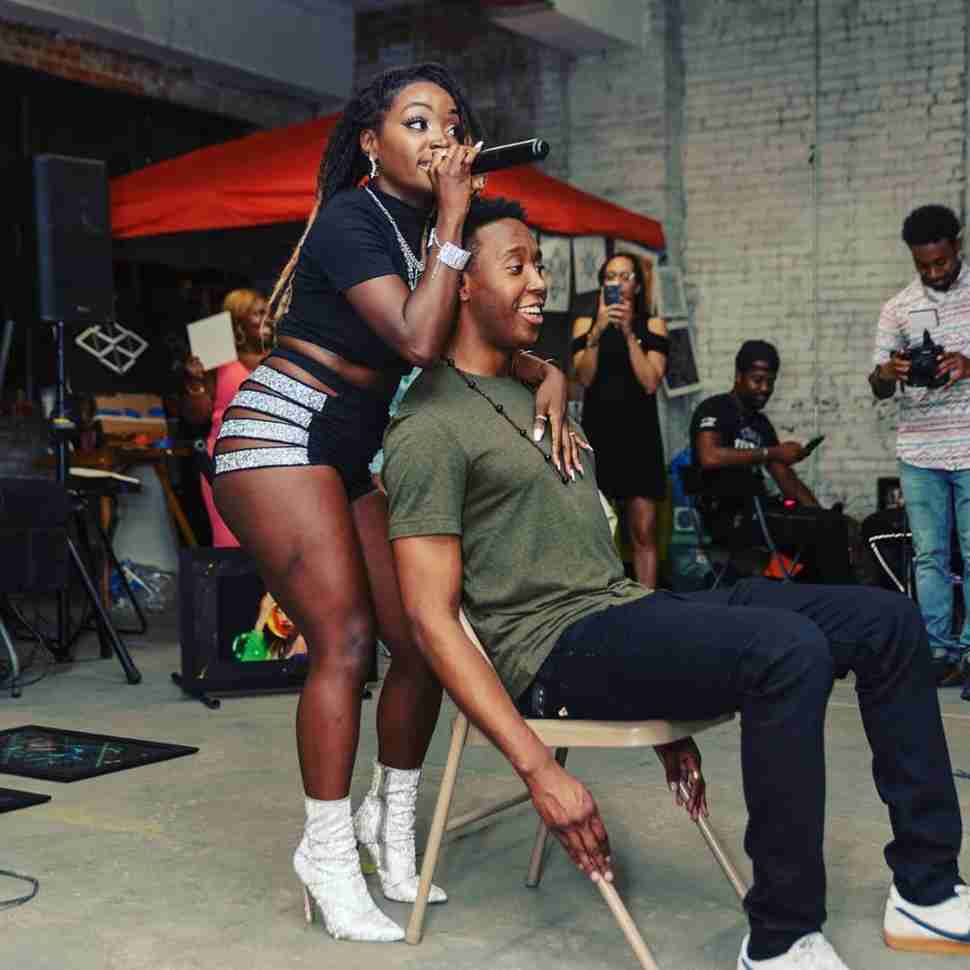 September 7
Waterfront Park
Time to get arty. This annual, juried festival will feature nearly 200 artists showing their works in the shadow of the Big Four Bridge. Many of the art vendors will be brand new to Louisville, and while you browse, you can enjoy a tasty adult beverage and international cuisine from the food vendors on hand. To cap off the day, the Awards and Auction Party takes place right after the festival closes.
Cost: Free
September 7 - September 8
Mellwood Art and Entertainment Center
Get ready for "CREATE." -- an in-your-face art show that will feature painting, photography, jewelry, sculpture, mixed media and plenty more. Browse vendor booths, interactive art stations, and enjoy food and drinks as you take in all the sights. From sand art to live coloring and painting stations, this event will appeal to the whole family. Heck, there will even be circus performers.
Cost: Free
September 14
Louisville Zoo
WAKY is one of Louisville's enduring AM radio staples, specializing in the music of yesteryear. Hang out with six different bands playing hits from the 1960s and 1970s. Bring your blankets and chairs, grab some food and a drink, and pretend it's 1972. Cool, man.
Cost: Free with zoo admission or membership
Sign up here for our daily Louisville email and be the first to get all the food/drink/fun in town.