Dating -- for the most part -- ends one of two ways: marriage or breakup. Both of which can be utterly terrible or wonderfully glorious. In Memphis, where women outnumber men nearly three to one, dating can be like doing the samba through a minefield. Here's a sample of what's waiting for you in the Bluff City.
Mr. Grizzard
This sports fan has season tickets to the Grizz games which is a major draw. However, you should also like to watch away games inside bars, wear primarily blue and gold, and find creative uses for Growl Towels. For the best results in this relationship, follow Grizz action on twitter, read Geoff Calkins, and listen to 92.9 on the reg. FYI: Dating the Grinder is a lot more fun when the Grizz are winning.
The Tinder Nightmare
Remember Tom from MySpace? Well this guy is the Tomcat of Tinder. His profile is just the right mix of professional and quirky. He's got more matches than he knows what to do with. It's not uncommon to see him at City & State having morning coffee with a 20 something. Then later, a happy hour cocktail at Tsunami with a 40 something (she's paying). He's not as cute in person, but he can carry a conversation (usually about himself). That said, he does know exactly how to seem interested enough in you to get you in his bed for a couple of weeks.
The Faux Instagram Model
She thinks she's a model and that Instagram is but another dating app. She's always talking about going on photo shoots, and she tries to date every photographer she follows. You'll often find her in Barboro Alley or under the Old Bridge doing "moody" urban photos and looking pensively at... the ground... or something.
The Totally Married Guy
He doesn't wear a ring and strays away from all relationship talk. He's primarily interested in sexting. He's usually only available for lunches that look business-y (he always carries a pen & paper) although there may be an occasional Saturday morning rendezvous at your midtown abode. He seems like the perfect guy for your busy life... until his wife starts messaging you on Facebook.
The Recent Divorcee
Finally free from her proverbial chains of domesticity, she is ready to party. Hard. The emotional stress from her recent break left her thinner than ever. She loves to show off her skinny legs with small dresses made for much younger women. She's the one holding court on the DKDC patio at 1am and dancing front and center at the Hi Tone on school nights. She's drinking Jameson slushies at Slider most Sunday afternoons. You'll have to hold her hair while she loses her dinner out of the passenger side window of your car at some point.
The "Toddpole"
The Toddpole has just graduated from Ole Miss. He is looking for a woman willing to marry him, move to Germantown, and have children (at which point he becomes a full blown Todd and starts working for his dad). Know that one day you will buy him salmon-colored khakis for date night at Babalu in Overton Square. This is where you start drinking Jameson slushies.
The Dirty Dova
She lives in Cordova or Bartlett or Arlington. Her idea of a good dive bar is the Fox & the Hound or Brookhaven Pub. All she knows about Downtown is Beale St, FedExForum and Raiford's. The weekday morning drive home from her place on I-40 will eventually be the deal breaker.
The Transplant
Wait, who is that guy? You've never seen him before. He didn't go to White Station and you don't know any of his ex-girlfriends. You can probably thank IP or St. Jude for bringing him here. Not only are you excited, so is every other single woman in town. Better to wait a minute for the swarm to die down, but keep checking Otherlands for when he might be alone.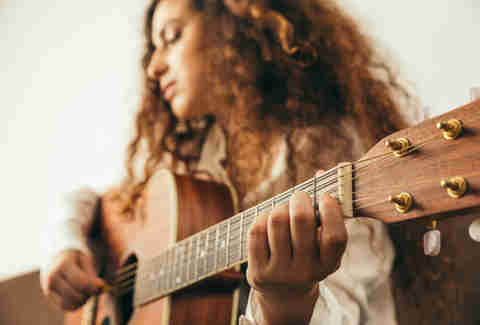 The Aloner
Never been married and she likes it that way. She prefers going to shows and events alone. She seems aloof and a little weird until you actually get to talk to her. Then you find out that she is sweet and interesting. You keep bumping into her at Crosstown Arts and finally you get together. Once you feel like you might be the one to change her lonesome ways, she'll tell you that she just wants to be friends and you'll contemplate buying a guitar.
The Kinda Sorta Vegan
He can tear up the lemongrass tofu at Pho Binh. He has a carrot tattooed on his forearm. He recently raised an abandoned baby squirrel he found in Overton Park. More foodie than preacher, he'll eat just a lil' of that Gus's fried chicken at the party. Rather than judge him for it, you think it makes him even more interesting. You don't know why.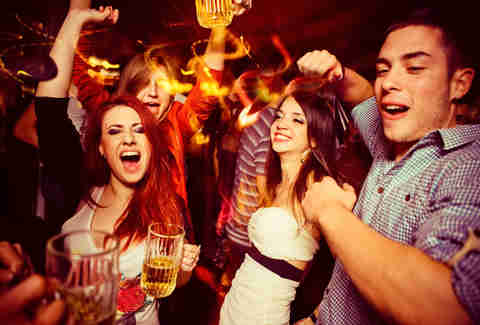 The Professional Partier
She's a former bartender or waitress who knows everyone at every bar you'll ever go to. Best time to date her is during the Memphis in May BBQ Competition because she'll get you both into every booth. Length of the relationship is proportional to the personal days you can burn due to partying.
The Bass Player
He's in five bands (three with Graham Winchester). He lives in a one room carriage house in Central Gardens and has an amazing beard. He's either practicing for a gig or playing at a gig. He sucks at texting, so you have to track his movement by the Bucc's event listings. As long as you are his number one fan, everything is cool.
The Farmers Market Girl
She's in her 30s, unmarried, liberal, literate, into culture. She's at the Cooper-Young Farmers Market most Saturdays. You'll spend a decent amount of time brunching at the Beauty Shop with her gay best friends. Be prepared to have a thoughtful answer for "Do you want to get married?" and "How many kids do you want?"
The "Ugg-ernaut"
Identified by her Lululemon yoga pants, Ugg boots, and big sweaters, this gal is fit. Be prepared to stock your fridge with juices from the Raw Girls truck, try Bikram yoga, and click "like" on lots and lots of Orange Theory selfies.
Sign up here for our daily Memphis email and be the first to get all the food/drink/fun in the Blues City.